Treble Roundtable: Dad Rock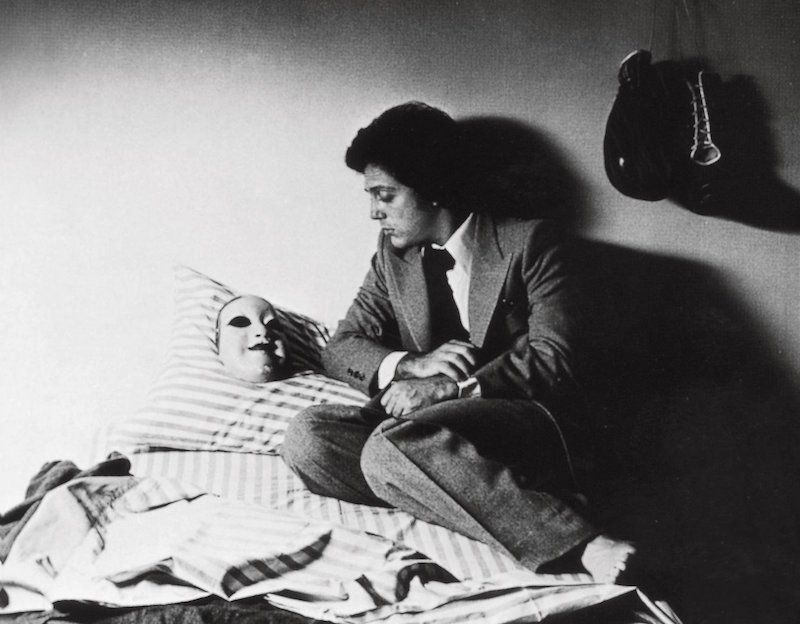 Welcome back to the roundtable, in which Treble's writers engage in a casual discussion on music, pop culture and our relation to both. Got a question for us? Feel free to send it over to [email protected] with the subject "Roundtable topic."
This week's topic: This Sunday is Father's Day, which gives us a prime opportunity to talk about a topic that's been on the back burner for a while: Dad rock. Since the phrase was coined, it's been applied to pretty much anything that anyone who's old enough to be a dad would listen to: U2, Led Zeppelin, Pink Floyd, Wilco, etc. There's a certain suggestion that it's music that's slightly uncool, or in some cases really uncool, or perhaps would appeal to Homer Simpson. But everyone's definition is different. So in tribute to Treble's pops, that leads to our question this week: What band or artist best represents Dad Rock to you?
Adam Blyweiss: Probably because his music was a favorite of mine and my own father as I grew up, "dad rock" feels like a term that was invented specifically for Billy Joel. He told stories that, were they not set to easygoing rock, you could have heard or witnessed in the apartments, rowhomes and families of his native Bronx: making believe in "The Ballad of Billy the Kid," coming of age in "Scenes from an Italian Restaurant," even tributes and lullabies to his own child. More importantly, Joel's embraced personalities including the dueling pianist, the punk, the socially conscious rapper, the doo-wop king, and the classical composer regardless of his believability in those roles. I get the sense he never really cared about how cheesy he came across during what became a chameleonic career, making him the kind of fearless everyman that kids want to see in their dads.
Jeff Terich: It seems like whenever the topic of "Dad rock" comes up, inevitably that translates to: Eagles. And I get why—listening to their music is essentially like watching home movies from the '70s. That's not what I remember as a kid, though. For a lot of my youth, my dad listened to jazz. He introduced me to Miles Davis and Herbie Hancock, John Coltrane and Dave Brubeck. But when it was time to rock, he put on The Doobie Brothers. And honestly, The Doobs basically have just as much cred in the dad-rock department: A guitar-based band from California in the '70s with vocal harmonies, a few sweet riffs and lots of cheesy karaoke appeal. But I'm not going to tell you that I don't also feel the urge to play some bitchin air guitar to "Long Train Runnin'" or "China Grove." Put that sucker in the tape deck and let 'er rip. And that's ultimately what makes them the ultimate dad-rock: As a kid you might roll your eyes, but when you grow up it's hard not to have some affection for those yacht rock grooves.

Patrick Pilch: There's an unmistakable bombast found in the music of Dave Matthews Band. Wailing saxophones, the frontman's froggy, imitable vocals and stadium sized hooks made DMB the ultimate pop-jam band crossover of the '90s and early '00s. It's bloated and mockable and cheesy as hell, and I love it. Though my dad will be anti-DMB until death, there's a glaring dad-rock quality found in Dave Matthews, speaking most pointedly to Gen X and millennial fatherhood.
Personally, the band represents the long-winded music choice of the ultimate alt-bro. It's that guy on the lacrosse team who also owns a tie-dye t-shirt, the same one who told you about Bitcoin and scored shrooms in the Jones Beach Theater parking lot. It's the dude with the flip flop flask who spoiled "Crash Into Me" ("it's about bondage, bro.") Yeah, that one. Well, he's a dad now, and Dave's playing Saratoga Springs on the 14th. Kate's taking the kids for the weekend and he's got a connect somewhere in the Catskills. No opener, Airbnb is paid and you're crazy if you think "Crush" isn't a banger.

Paul Pearson: My dad checked out of current popular music about 1955 and didn't get back to it until a few years before his death earlier this year. So I never associated him with rock in any way. In a general sense I've always pictured classic rock as being the preferred tonic for dads of the last couple of generations, especially more thought-out stuff like more accessible progressive rock. This is a crass generalization, though. But for laughs let's go with Rush's Moving Pictures album. Whatever had "Tom Sawyer" on it.
Chad Gorn: My dad grew up in the '50s and '60s, and listened to a lot of Beatles, Bob Dylan and Joan Baez. Also Strawberry Alarm Clock, Mott the Hoople, America. I would thumb through his albums, reading the credits on Cream and Joni Mitchell albums, and occasionally put them on, but my young ears weren't ready for a lot of those sounds. He would direct me, though. He heard me listening to They Might Be Giants, and he said, "Here—try this." It was Absolutely Free by Frank Zappa and the Mothers of Invention. While those bands aren't alike, I could hear how one could remind him of the other.
So for me, "Dad rock" is '60s stuff, obscure and popular, but heard though the ears of a teenager who was graduating from "that's my parents' stuff!" to "what is this stuff?"