U2 announce 30th anniversary reissue of Achtung Baby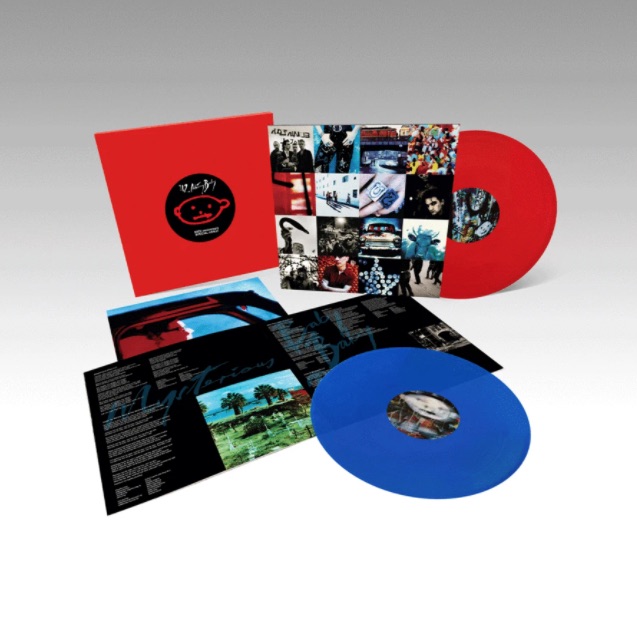 U2's Achtung Baby turns 30 this week, and to highlight the occasion, the band is releasing a 30th anniversary edition reissue of the album featuring a bunch of bonus tracks. The standard vinyl edition of the album—in both black and colored 180-gram vinyl (as seen above)—will be out on November 19. The limited, numbered deluxe vinyl version includes an 8-page booklet as well as a 60-by-60-centimeter poster.
An expanded digital version will follow on December 3, featuring 22 b-sides, rarities and previously unreleased tracks.
The band is also partnering again with artist Thierry Noir, who designed the Trabant cars on their ZOO TV tour, for a newly painted car to be showcased at Hansa Studios and a new mural on a section of the Berlin Wall. And Sirius XM will also air an Achtung Baby special program featuring interviews with band members and collaborators including Daniel Lanois, Flood and Anton Corbijn.
Read our U2 101 chapter on 1991's Achtung Baby.