Album of the Week: U.S. Girls – In a Poem Unlimited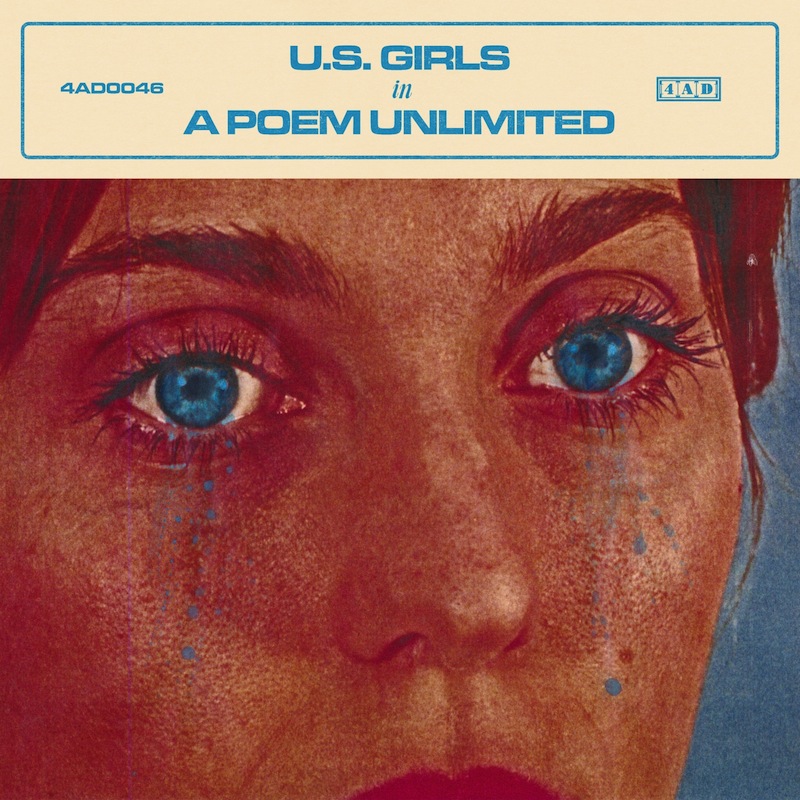 The one-woman-show aspect of the U.S. Girls project has always been a key defining trait of Meg Remy's output. With a body of work defined by the intersection of her personal politics, beliefs and experiences with her creative aesthetic, Remy's voice has begun to carry significant weight as a genuinely concerned artist. On U.S. Girls' sixth studio album, In A Poem Unlimited, there's a monumental shift from singularly created music with Remy alone in the spotlight to more inclusive, contribution heavy, full band work. The sharp, pull-no-punches attitude is still present and at the forefront but there's a fuller sound filling in any minor gaps in Remy's process. Contributors include Maximillian Turnbull (Remy's husband), Simone Schmidt of Fiver, frequent collaborator Louis Percival, and many others as upwards of 20 musicians contributed to In A Poem Unlimited.
This newest iteration of U.S. Girls is portrayed as a jazz- and disco-influenced act, with tracks that range from '60s and '70s influenced dancefloor siren calls to heavier pop-rock as heard on album standout "Incidental Boogie." With as many as four singles and accompanying videos released prior to the album dropping, Remy packs valuable material throughout that holds its own without as much publicity. "Incidental Boogie" shows up halfway through the record with a subdued intro that quickly bleeds into a driving, repetitive beat that serves to punctuate the airy but lyrically misdirecting vocals. With subject matter that touches on abuse and the manner in which a woman justifies and excuses the behavior of her newest relationship partner, Remy uses the infectious and vibrant instrumentals to paint a sonic portrait that emphasizes the message. A few tracks later the tone shifts to a more optimistic and positive place with "Poem." There's talk of knowing what's right without what's right actually being done, but considering some of the bleakness that Remy slyly and expertly calls out earlier, an acknowledgement that there's a bit of hope out there proves welcome.
The true power of In A Poem stands with the multitude of singles and tent pole tracks that have been released ahead of the album itself. Album opener "Velvet 4 Sale" swings with the force of a heavyweight prize fighter citing revenge as a vital tool for forward progress. While Remy has stated that she doesn't believe violence is a means to an end necessarily, here knowing that it's always an option is equally as important. The track itself is smooth with a '70s funk feel that underscores substantially poignant lyrics like "Instill in them the fear that comes with being prey." On the album's first single "M.A.H.", which stands for "Mad As Hell", Remy turns her attention to the disappointments associated with the unmet or ignored expectations that come along with politicians serving multiple terms without delivering desired results. The track is steeped in the '60s-era pop melodies that have come to be associated with modern bands such as The Lemon Twigs or Foxygen, but as a U.S. Girls song it serves to deliver a sharp shot of personality rather than a throwback to a bygone era.
One of the most interesting and dynamic fusions of styles on In A Poem occurs in "Pearly Gates" which possesses a salsa-like tune wrapped around a metaphor for a man's questionable approach to asking for unprotected sex with a disinterested woman. Originating from a story Remy heard about a man's boisterous claims at being especially skilled at the pull-out method, she uses St. Peter as a figurehead for overly pushy and eager men propositioning for sex without care or concern for the individual they're asking. This track proves to most adeptly exhibit U.S. Girls' ability to cross between pointed critique of unacceptable societal behaviors, particularly when they're at the expense of women, and an experimentally engaging collection of music that proves both dance-worthy and freshly unique.
Meg Remy proves once again consistent in her attempts to expertly weave expectations, issues, disappointments and optimistic solutions together in a mish-mash of musical vibrancy. Along with the assistance of her able contributors, she pushes U.S. Girls into a transcendent space creating a fun, fresh and enjoyably pragmatic album that attempts to tackle ideas and problems in a way that both illuminates and condemns. In A Poem Unlimited is U.S. Girls and Meg Remy at her most excitedly engaging.
Similar Albums: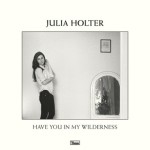 Julia Holter – Have You In My Wilderness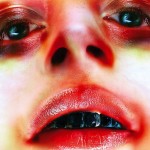 Arca – Arca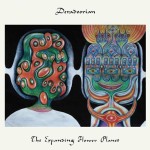 Deradoorian – The Expanding Flower Planet