Treble Roundtable: Valentine's Day Mixtapes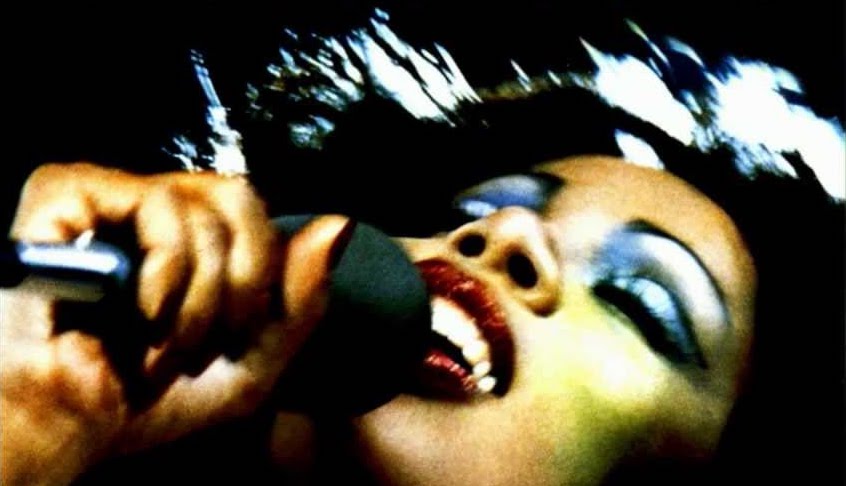 Welcome back to the roundtable, in which Treble's writers engage in a casual discussion on music, pop culture and our relation to both. Got a question for us? Feel free to send it over to [email protected] with the subject "Roundtable topic."
This week's topic: It's almost Valentine's Day, and you know what that means: mixtapes! We've presumably all made those sappy mixes for boyfriends or girlfriends, expressing in pop songs what we can't possibly say in our own awkward words. As an exercise in nostalgia and in thinking about our own current romantic situations, we're chatting about those tracklists: What song(s) have you included, or would you include, on a mixtape to a potential significant other? 
Timothy Michalik: It's frustrating, being alive in the digital age. Physical mixtapes were more of a novelty than a convenient act of sharing between my friends and I—one Christmas in high school, I used an ancient desktop at a friend of a friend's house, burning CDs. I spent hours there mixing and matching the "ideal" mixtape for each specific and particular niche taste of my closest friends. To me, and, hopefully to them, it was the supreme gesture of affection. Most of these mixtapes were loaded with one-off Motown hits or classic proto-punk anthems—Kim Weston's "I'm Still Loving you," the Modern Lovers' "Pablo Picasso"—but there was one particular mixtape I made for a girl (was it a crush? A friend? I can't remember) that included Galaxie 500's "Blue Thunder," Slowdive's "Alison," Low's "Words" (it was a dark time…), opening tracks of bonafide classics which I thought could articulate and convey my feelings (of romance? Friendship?). Instead, she hated it, said it bummed her out. I learned an important lesson that day: if you're making a mixtape for a significant other, or a potential significant other, think about what they might like to hear that reminds them of you. Make it exciting—surprise them with something like Donna Summer's "I Feel Love" and follow it with an offbeat African funk track, like Pasteur Lappe's "Na Real Sekele Fo'ya." Nobody wants to bum out to a mixtape unless they specifically asked to bum out to a mixtape. When I think of mixtapes… I think of dancing. Sadly, on that never forgotten Christmas, I put myself first, and it showed in her less-than-impressed reaction.
Jeff Terich: Everyone I've dated has gotten at least two or three mixtapes from me, and one girlfriend even participated in a back-and-forth collaborative mixtape project (her idea!)…that resulted in the unintended consequence of us breaking up after we finished it. That's a lot of weight put on one small mixtape, I know. But when my wife and I started dating back in college, I made her mixes all the time, not just as courtship gesture but just because it was fun and a shared love of music is how we bonded in the first place. I did my best not to be too corny, and they weren't all love songs. But when they were, I wanted them to be fun rather than too gooey or sentimental. Songs like T. Rex's "Jeepster," or one of my favorites, Os Mutantes' "A Minha Menina." Why not say "I love you" in Portuguese? Of course, we've been married for nine years now, and living together means we pretty much listen to the same music at the same time when we're at home. But if I were to make one now, the song that would most certainly make the tracklist would be Father John Misty's "Chateau Lobby #4 (In C for Two Virgins)". Between drinking cobra wine on a Satanic Christmas Eve and the pure expressions of vulnerability in between the grotesque surrealism, it's like Josh Tillman was writing a song for us. (I'm choosing to overlook the fact that he and his wife Emma had a temporary separation after the fact…)
Adam Blyweiss: I was initially looking forward to this list but then, as I'm readying to type the words, dreaded coming across as creepy or gauche. In a sudden internal review of the song I wanted to lift up I thought of how much I used it and what it "got" me. I don't want a blurb like this or a list like this to come off as merely How to Seduce a Partner, nor have my or anyone else's sexual history boiled down to bedpost notches carved in time to a single tune. Music makes certain psychic connections, and those can lead to physical and romantic ones. If I'm being perfectly honest, the first three albums from Massive Attack set about as wide a variety of moods for that purpose as you might find. And "Protection," the title track of album number two, worked wonders for me and the women in my life who entertained and changed me. Now 25 years old, it's a remarkably prescient and forward-thinking song, as guest vocalist Tracey Thorn delivers lyrics that come within an interpretive whisker of normalizing BDSM ("I stand in front of you/I'll take the force of the blow") and tenderly twist the genders of the protagonist and the object of their affection. But even without those hints of progressivism, the band's subtle keyboard figures and dubbed-out guitars and percussion suggest romance, passion, mystery, trust—you name it, the song's soaked in it.
William Lewis: I'm going to descend into soppiness here but hey, it's Valentine's Day and who doesn't like their February 14th with some extra cheese (apparently quite a few people but oh well). There was a period at the dawn of our relationship when my wife and I were living in different countries. Her in London, I in Melbourne and 10,000 miles in between. We would in fact send each other mix tapes burned onto that old school technology the kids are calling compact discs. The National's "England" and Berninger's line "you must be somewhere in London, you must be loving your life in the rain" naturally struck a chord with me and made it onto most of them. It remains "our song" to this day and I don't regret any of it.
John-Paul Shiver: Conditions of the heart are always a coin flip away from disaster. I'm proposing an alternate mix of songs, written about those conditions that have no easy answers. Is the view cynical? Love, like the word Funk, is a four letter word. Funk can save your life, Love will kill you. So while I may be "working some things out," I'm not purposely constructing a Sadbanger seven. Just grouping together observant songs about imperfect situations where Love may have run out the door for a pack of smokes. "Anti Love Song" by Betty Davis is the funk "clap back" refusing to let in that little chanteuse who holds so much power. Y'all gonna have a good time, but it's a breakfast-for-one sitch in the end.
Joe Jackson's "Stepping Out" is the couple trying to "get that feeling again" amidst enthusiastic piano runs and synth power pop verve. But when Joe calls out "You/You dress in Pink and Blue Just like a child", that's a relationship DEEP in the weeds trying hard to fumble back to the fairway. A night out just may not cut it. Matter of fact Level 42's "Something About You" is the optimistic early stages of that relationship. Before shit when cray. Joni Mitchell and her ode to the blues of the possessed in "Hissing of Summer Lawns" lays out the scenario when you commingle for the buck. While "The Ballad of Dorothy Parker" by Prince, lays out a scene where two people run towards each other because they are both running away from a busted union. The way Mr. Nelson describes the protagonist at the open: "Dorothy was a waitress/On the promenade/She worked the night shift/Dishwater blonde, tall and fine/She got a lot of tips." He's constructed the consummate Femme Fatale.
The Donny Hathaway cover of "Jealous Guy" is the most sincere "when dudes fuck up" anthem on the planet. Lennon wrote it, Donny SANG it. And coming in on the introspective instrumental tip we have Jazzanova "L.O.V.E. And You & I (Madlib's Love Phase Mix)" which is a full seven minutes…all pitches…tempos..breaks….. running through the blitzkrieg of loves microclimates via the breakbeat filter of a master audio wizard called Madlib.
Ben Cohn: Having never made a mixtape, this is a purely hypothetical exercise for me. But if I were to make someone a… playlist (?), I would make sure my intentions were clear. Giving a romantic gift on Valentine's Day is not the time for subtlety. To start off, I want to throw in a few songs that feel like falling in love: the galloping drums in Kate Bush's "Hounds of Love" and the orchestral climax of Nina Simone's "What More Can I Say?" will fill anyone's heart with emotion. For greater clarity, maybe "Maps" by Yeah Yeah Yeahs and "All I Want" by Joni Mitchell; two tracks that make declarative statements ("they don't love you like I love you" and "I want to talk to you/I want to shampoo you/I want to renew you again and again"). By the end, if they still haven't gotten the message, you have to go blunt. The Magnetic Fields' "Take Ecstasy With Me" is deeply romantic even for its brusque request. And if your mixtape recipient is still unclear on what you want from them (maybe you don't want to be with them?), Angel Olsen's "Shut Up Kiss Me" should do the trick.
Konstantin Rega: For those who have that secret crush, Joni Mitchell's "Help Me" asks that special someone to give you a chance in rich guitar strums and throbbing vocals. For those who suffer from feinting spell, Anya Marina's "Vertigo" relays your spinning swoons to that one you desire in catchy lyrics and easygoing singing. For those who sit in lonely cafés, Stacey Kent's "Postcard Lovers" is the tune for you; with her tender voice and soft jazz instrumentals, not to mention a sweet alto sax, your love will come flying for you! For those who what to mention their devotion, William Bell's "Walking on a Tightrope" lets them know that you "won't let them fall"; his R&B blend of Americana swells in the heart and lets forth through the throat. For those who need to be heard, Carole King's "I Feel the Earth Move" lets your soulmate know what they mean to you in banging piano and sincere vocal tones that share their passion.
Butch Rosser: I actually made a mixtape for my boo in podcast form in the recent past, but what'll have to be on all our romantic aural entanglements is "our" song, "Home" by Edward Sharpe and the Magnetic Zeros. The first morning after was a sunny Saturday, and I heard her singing along to this (playing on her phone) through the wall where she was showering and I laid in her bed, and I thought something like "I don't know where this is going to go, but let's see where we end up."
Now we're getting married next Halloween.