Vic Mensa holds drive to donate shoes to underserved Chicago communities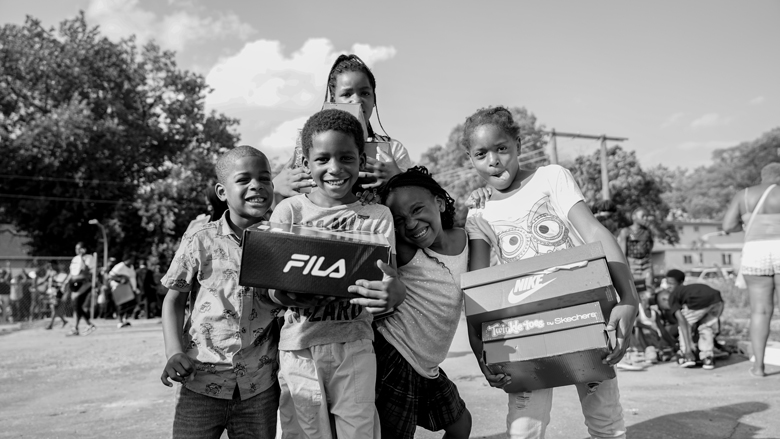 Vic Mensa and his nonprofit organization SaveMoneySaveLife has partnered with Chicago Bears linebacker Nick Kwiatkoski to collect and donate shoes to underserved communities in Chicago. Mensa first got took on a similar project last summer, donating 10,000 pairs of shoes through an event called The Anti-Bait Truck. The event was named in response to an incident in which Chicago police created a "bait truck" full of shoes to lure Chicago residents to arrest.
The fall drive has already begun and the sneaker-collection phase will run through October 31. Mensa and Kwiatkoski aim to collect and donate more than twice as many shoes as the previous event, and an Amazon Wishlist has been set up so to make it easier to contribute online. The shoes will be distributed between November 2019 and March 2020, during monthly giving events in which SaveMoneySaveLife will partner with other nonprofits, which provide housing, advocacy, and/or provide direct services to youth affected by homelessness and gun violence. More details about those events are to be announced in the coming months.