Watch Isis perform their first show in eight years as Celestial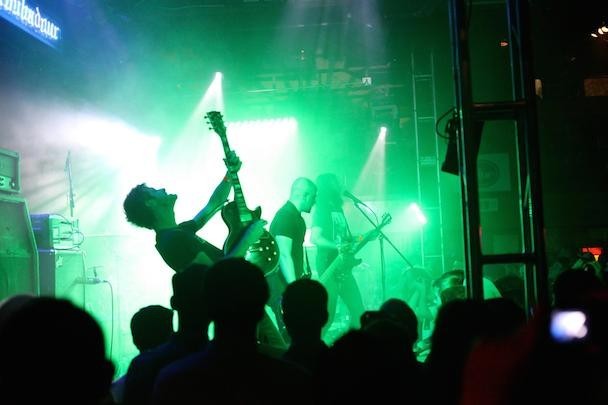 This weekend, influential metal heroes Isis reunited as "Celestial" for a tribute show to Caleb Scofield, the former bassist of Cave In who died earlier this year. It was their first show together in eight years. The full concert was live streamed, and the band performed a selection of tracks from their iconic albums Celestial, Oceanic and Panopticon. The full concert has been archived, and you can watch the complete Isis/Celestial set below. It starts at the 1:55:00 mark.
Isis used the name Celestial as it was the name of their 2000 debut album, and a couple years ago, people were starting to confuse the band for the terrorist group in the Middle East.
Celestial (Isis) setlist:
Carry
So Did We
In Fiction
The Beginning and the End
Celestial (The Tower)
Isis' 2002 album Oceanic is on our list of the Top 66.6 Metal Albums of the Millennium.