Westerman : Your Hero Is Not Dead
Sometimes it can be difficult to find the story behind a new artist. Sometimes a musician simply emerges with a new voice, a new sound, and there's little to go on but the voice and the sound themselves. It's easier to write about songs when they are part of a narrative, when they come to us from an established artist; on a debut album, the songs are the narrative, arriving without the burden of history, and we may hear them simply as they are.
It's also difficult to categorize the songs that the London-based singer-songwriter Will Westerman records under his last name. He began as a folkie, drawing inspiration from Neil Young and Nick Drake before signing to the Blue Flowers label; from there, he gradually built on his sound, adding elements of soft rock and sophisti-pop. (He's a fan of The Blue Nile and Steely Dan, sporting the latter's Can't Buy a Thrill on a T-shirt in an old press photo.) Thanks to their crisp drum machines, warm synthesizers and clean, chorused guitars, it would be easy to come across Westerman's early singles like "Confirmation" and "Easy Money" and mistake them for forgotten gems from the 1980s. Both songs appear on Westerman's debut album, Your Hero Is Not Dead, which soothes from its title on down.
Those words, repeated like a mantra, open the album on "Drawbridge"—less a song than a prelude, a drawing of the curtain. Westerman's voice often invites comparison to that of Arthur Russell, not just for its yawning, muted sound but for how it can convey loneliness and longing. Unsurprisingly, many of Westerman's lyrics on Your Hero Is Not Dead read like transmissions from deep within his head, ruminating on everything from moral relativism to creative burnout. "Don't you wonder why / Confirmation's easier / When you don't think so much about it?" he asks on "Confirmation." It's a lyric that'll strike a chord with you if you're prone to overthinking things, or only remembering answers once you've forgotten the questions, and the sounds that accompany it—a faintly clipping guitar solo, a rubbery synth—will stick with you, too.
As with all of Westerman's recordings, Your Hero Is Not Dead was produced by Bullion (real name Nathan Jenkins), who's been kicking around the London underground for the last decade and change; he's also contributed "additional esoteric sonics" to higher-profile artists like Florence + The Machine and David Byrne. (That's literally what the liner notes for Florence's Ceremonials say.) But the beauty of Your Hero Is Not Dead is that it never sounds esoteric or even complicated. It's eclectic, no doubt, but nothing on the album sounds like it's out of place or shouldn't be there—not the saxophone solo (which could've been snatched off a Sting record) that closes out "Waiting on Design", not the prickly spurts of guitar on "Big Nothing Glow" and "Confirmation," not the sampled audio on "Dream Appropriate" so awash in reverb as to render the words unintelligible.
And all these little bits of sound never get in the way of Westerman himself, his choirboy tenor gently touching on anxieties large and small. "Am I looking too closely? / Am I taking it too far? / I want to know about where the line is," he sings on "The Line," cautiously establishing another person's boundaries—boundaries he appears to cross on "Waiting on Design," a song he wrote while contemplating "how nobody wants to look at themselves from the perspectives of the people they hurt." It's less clear what, exactly, he's trying to say on "Blue Comanche," a meditative tune that makes mention of cyborgs and fallen acorns. "Turn back around," he sings on the refrain, though it's uncertain what he's urging us to turn back around to—perhaps a consciousness of the environment. It never takes away from the appeal of the songs, but there are moments on Your Hero Is Not Dead when Westerman's lyricism can feel opaque, making it difficult to draw meaning from them.
Coming at the end of the album, the title track feels like a hopeful balm. "I will try to hold this / If you don't see where hope is," he croons over softly strummed guitar and piano chords. "Your hero is not dead—just sleeping." Westerman wrote the song on the day that Mark Hollis died, though it isn't a tribute to the late Talk Talk frontman as much as a way to express grief while reminding himself of its impermanence. It feels reassuring in our current moment, but then again, it's the kind of song that doesn't need a narrative to be mapped onto, or even a narrative of its own. All it needs is to be heard, to be felt, to be understood.
---
Label: Partisan
Year: 2020
---
Similar Albums: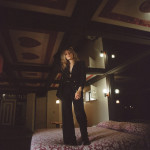 Jessica Pratt – Quiet Signs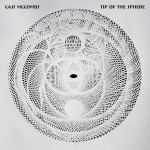 Cass McCombs – Tip of the Sphere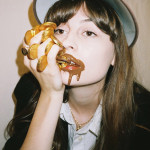 Faye Webster – Atlanta Millionaires Club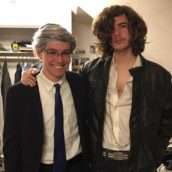 Jacob Nierenberg
Jacob Nierenberg is a man of contrasts: a Pacific Northwesterner who carries an umbrella, a pacifist who enjoys the John Wick movies, an idealist who follows politics. Scarcely a day goes by that he doesn't talk with his best friend (and fellow Treble contributor) Tyler Dunston, the Jim Morrison to his Bernie Sanders.