Whitney : Forever Turned Around
There's a sense of anxiety and urgency that Whitney's music tends to counteract, an antidote to spiraling thoughts and cluttered minds. Their sophomore release, Forever Turned Around, eradicates chaos and anxiety with even more gumption than their debut, Light Upon the Lake. This time around, the Chicago band look into their weary mind's eye and gives this "unwinding" thing their all.
Opener "Giving Up" does just that—it's a last call for shedding a coat of worries, a call to arms for finding a sense of relief. On "Valleys (My Love)" singer Julien Ehrlich demands a break from his loop of mental frustration, singing, "There's got to be another way / I've been on my own all day / pretending everything's alright." His hope for more is refreshing in its honesty and necessary, and something just about every millennial frustrated with the status quo can understand. Meanwhile, guitarist Max Kakacek swirls light and love into his chords and licks, providing the groundwork for a means to musical therapy.
Much of the album features charming, bittersweet string sections, arranged by fellow Chicago band Ohmme's Macie Stewart and Chicago based musician Lia Kohl. Their additions allow the album one more layer of dreamy reflection, the strings enveloping Kakacek and Ehrlich's parts in a warm cocoon. However, the duo aims to work together, to build each other up and create their best work. In a press release, Kakacek added, "The way it ends up working is one of us comes up with a basic idea for a song and the other person serves as the foil to complicate that idea. We ask, 'What can we change to make it more interesting?'" … A big thing for us is our ability to take criticism. We're always open to new ideas. We approach it where we try to stretch a new idea as far as it can go." Forever is like the perfect culmination of being an eager listener to foreign experiences, pulling new wisdom into everyday experiences.
Whitney still hold their same sense of summer nostalgia that made so much of Light connect with its listeners. Throughout both that album and Forever Turned Around, the band brings to mind grass stains and late night outdoor beers with friends, and the memories we want to unbox the most in the dead of winter. Perhaps that's what makes Forever so relaxing—it's a survival tool for the harshest climate or the hardest mental block. Either way, Whitney can transport us out of our funk.
Similar Albums: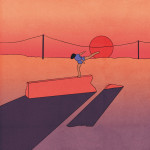 Jay Som – Anak Ko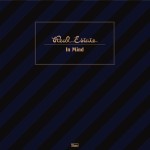 Real Estate – In Mind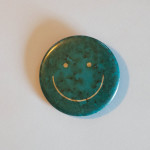 Mac DeMarco – Here Comes the Cowboy