Wilco announces Sky Blue Sky destination festival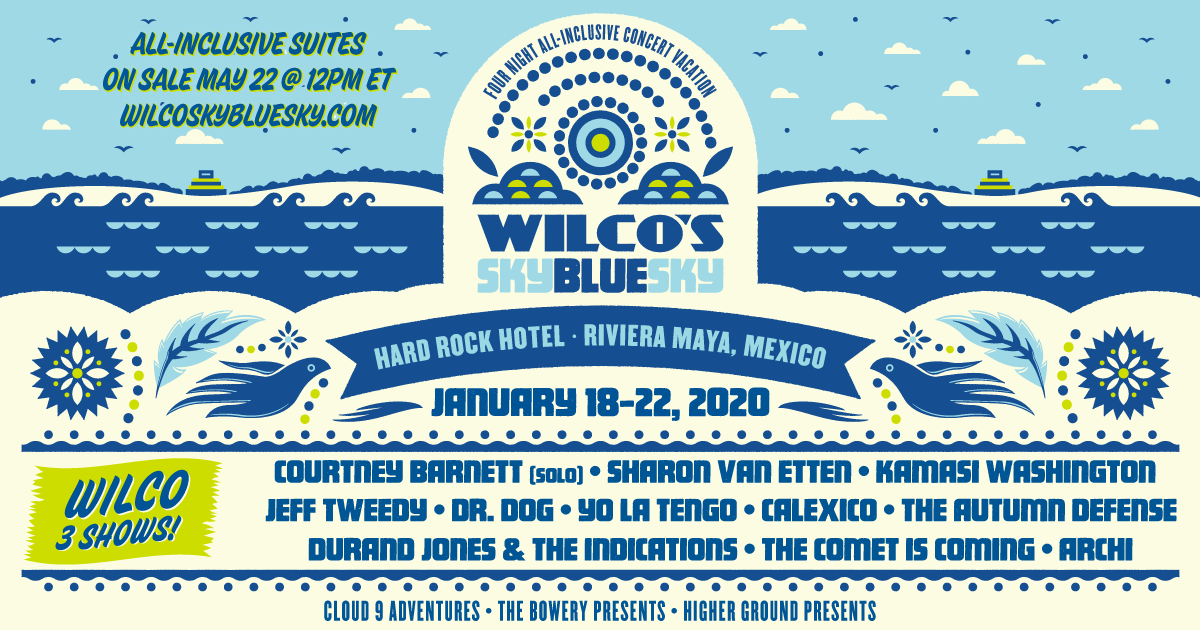 Wilco has announced a new destination festival in Mexico, titled Wilco's Sky Blue Sky. Named after their 2007 album, the festival will take place January 18-22, 2020 in Riviera Maya at the Hard Rock Hotel. The festival will feature three separate performances by Wilco. Also on the Sky Blue Sky lineup are Sharon Van Etten, Courtney Barnett (solo), Kamasi Washington, Jeff Tweedy (solo), Dr. Dog, Yo La Tengo, Calexico, The Autumn Defense, The Comet Is Coming, Durand Jones and the Indications and Archi.
Festival attendance is an all-inclusive package that includes tickets, rooms at the hotel, meals and activities. It's limited to 2,300, and will go on sale on May 22.
Wilco are also partnering with charity Positive Legacy, which integrates music with public service and encourages artists and fans to participate in days of community service. A portion of the proceeds will be donated to the charity.
Find out more about the festival here.
Read our Hall of Fame article on the 20th anniversary of Wilco's summerteeth.