Willie Nelson hosting weed variety show with Kacey Musgraves, Angel Olsen and more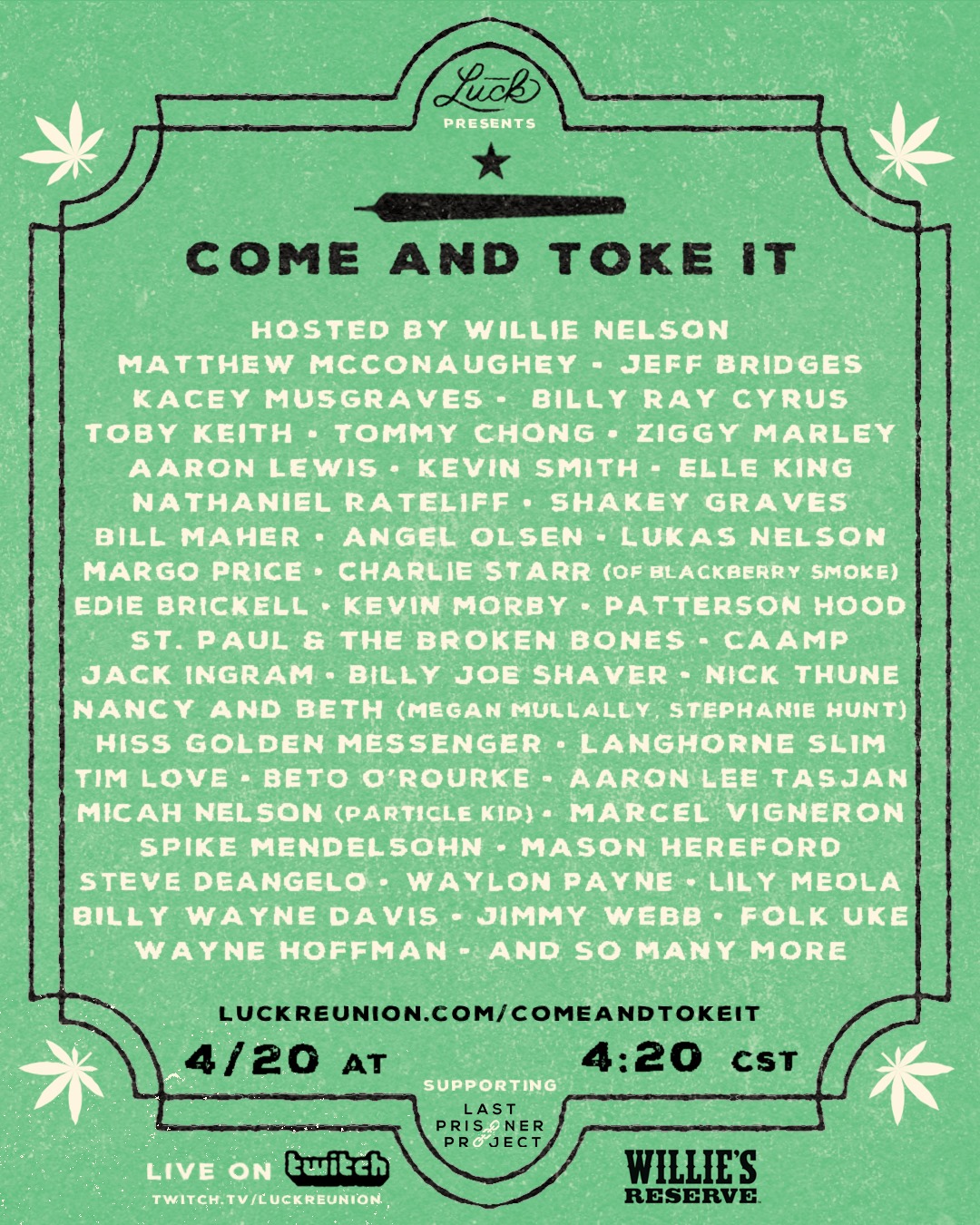 As one of America's greatest cannabis connoisseurs, Willie Nelson is celebrating 4/20 with a four hour, twenty minute live stream today via Twitch loaded with big-name guests. At 4:20 p.m. central time (5:20 eastern), Come and Toke It goes live, hosted by Willie Nelson. Guests on the variety show will include Kacey Musgraves, Margo Price, Angel Olsen, Ziggy Marley, Matthew McConaughey, Jeff Bridges, Tommy Chong, Lukas Nelson, Edie Brickell, Kevin Morby, Patterson Hood and many others. Since it's 4:20 long, there's plenty of time to pack everyone in there. So plan on gathering up any necessary provisions before settling in on the couch for some music and entertainment.
Watch the full stream here.
Willie Nelson's Red Headed Stranger is featured on our list of the Top 150 Albums of the '70s.