Year-in-review 2015: A.T. Bossenger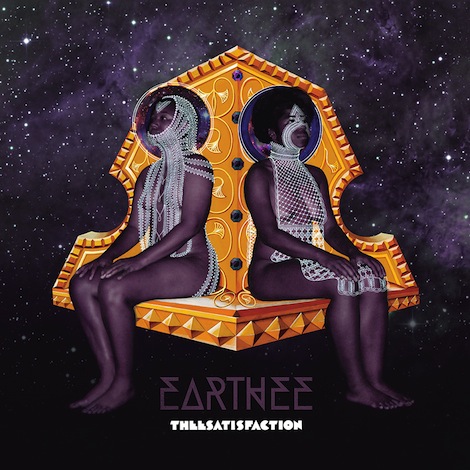 We're finishing up the year by giving the platform to individual writers to share some their top 10s and personal favorites of the the best music of 2015. Today's spotlight is on contributing editor A.T. Bossenger.
Top 10 Albums:
1. Kendrick Lamar – To Pimp a Butterfly
2. Deafheaven – New Bermuda
3. Courtney Barnett – Sometimes I Sit and Think and Sometimes I Just Sit
4. D'angelo and the Vanguard –  Black Messiah
5. HEALTH – Death Magic
6. Grimes – Art Angels
7. Waxahatchee – Ivy Tripp
8. Vince Staples – Summertime '06
9. Jamie xx – In Colour
10. Worriers – Imaginary Life
Top 10 Songs:
Deafheaven – "Gifts for the Earth"
Kendrick Lamar –  "King Kunta"
Courtney Barnett –  "Pedestrian at Best"
HEALTH –  "STONEFIST"
Grimes –  "Kill V. Maim"
D'Angelo –  "The Charade"
Bosse-de-nage –  "A Subtle Change"
Waxahatchee –  "Air"
Jamie XX (feat. Romy) –  "Loud Places"
Worriers –  "They/Them/Theirs"
What's your favorite album that didn't make Treble's Top 50 list? 
There were quite a few records in the realm of punk and metal that I thought were amazing but didn't make our overall Top 50: Bosse-de-nage's All Fours, Worriers' Imaginary Life, etc. But, in the end, that's why we have genre lists, right, so I can live with that. But the record this year that I CAN'T BELIEVE didn't get its due is THEESatisfaction's EarthEE, which I wrote about extensively this year. In a year that gave plenty of credit to a revival of black psychedelia (Kendrick Lamar, D'Angelo) and considering a critical climate that's given plenty of love to the duo's partners-in-crime, Shabazz Palaces (who appear here and there on EarthEE), this record deserved to move further than it is. If you don't know what I'm talking about, definitely check it out.
What the best older album you discovered this year?
I wouldn't call it "discovering," but I happened upon a bunch of affordable, early-pressing vinyl from the likes of Talking Heads, Peter Gabriel and Fleetwood Mac. So, that's been rad.
What music defined your 2015?
For better or worse, both To Pimp a Butterfly and Black Messiah remained painfully relevant throughout the entire year, so they hung over me pretty heavy and got a lot of spins. But, for me personally, there were a few songs and records, such as Worriers' "They/Them/Theirs" and HEALTH's Death Magic that really pushed my mental processes in certain parts of my life. As far as records I found to be a plain dose of fun, Deafheaven's New Bermuda and Grimes' Art Angels weigh in close to the top. Deafheaven's Sunbather also made a huge impact on the year for me and got a huge push in plays this year; Same with Peter Gabriel's "Red Rain" and, to a lesser extent, the rest of So.
What was the best live show you saw in 2015?
Hard to name one so I'll name a few: Sleater-Kinney (!), G.L.O.S.S., KEN Mode, Deafheaven, Jessica Pratt. Both the S-K shows and the KEN Mode/Deafheaven shows were pretty amazing experiences as they involved road trips. S-K was a Valentine's weekend trip with my partner to Milwaukee while KEN Mode/Deafheaven were back to back shows (in Indy and Chicago) with my old friend and partner in eclectic taste, poet Clay Shields.
Also, my dog sang a really weird song while I made a terrible attempt at "playing" harmonica. That was pretty fun.
You might also like: