On the Flipside: 10 Backloaded Albums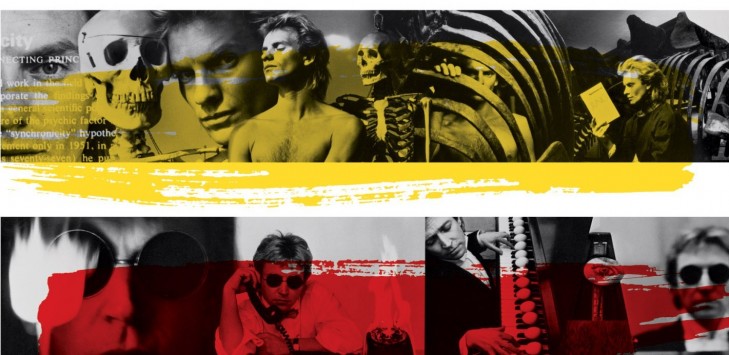 We've all done it — scanned 30 minute sections of the first few songs of an album and moved on, making a snap judgment about whether or not an album was worth our time. Or never made it past the last song we hear on our morning commute. Or listen to everything on shuffle, as to completely negate the idea of album sequencing. But for as important as it might be, from a marketing perspective, to put a real knockout of a song right at the beginning of an album, the truth of the matter is that some records don't really get warmed up until the second act.
Backloaded albums, a concept that mostly exists in the ears of the beholder, aren't necessarily common, but they definitely exist. And some of them happen to be some of our favorite records. Now, to define an album as backloaded isn't to imply that the album's first half is bad — if the first half is shit, you'll probably never make it to the second half, right? Rather, a backloaded album is one that's more consistently loaded with standout tracks toward the end, rather than the beginning. And by that measure, this list could have been much longer than just ten albums.
We fully expect to hear some arguments, and disagreements about whether or not these albums are backloaded. And that's fine! We enjoy such discussions. But don't tell us that these Side Bs are anything but gold.
---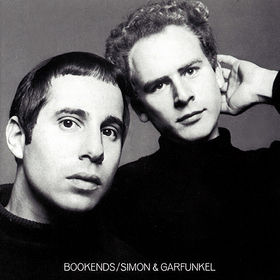 Simon & Garfunkel – Bookends
(1968; CBS)
Bookends is an album that gives itself a second chance. The first half begins with a brief instrumental ("Bookends Theme"), veers a little psychedelic, by Simon and Garfunkel's standards, with "Save the Life of My Child" and "Voices of Old People." These risks are not terribly successful, even for 1968, though Side 1 of the album is ultimately redeemed by "America" and "Overs." On Side 2, however, it's as if the duo decided to start all over. It starts with a fresh, full, poetic and lovely "Bookends" and includes two songs that are forever identified with this duo, "Mrs. Robinson" and "A Hazy Shade of Winter." Capping a solid run, Bookends ends with "At the Zoo," a snappy, fun little ditty that sums up the universe as well as the album. – CG
---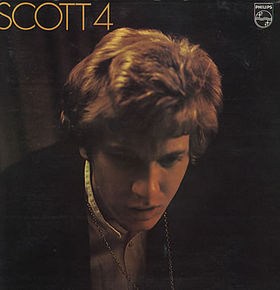 Scott Walker – Scott 4
(1969; Philips)
Scott 4 is a masterwork. In it, Scott Walker managed to take his brooding orchestral pop and ingeniously incorporate country and soul, among other genres to brilliant affect. That said, the majority of this genre-blending truly takes flight in the second half. The first five tracks are solid enough — highlighted by the enigmatic "The Seventh Seal" and the soaring, yet self-deprecating "The World's Strongest Man" — but they are nearly all ultimately dwarfed by the five tracks taking up side two. As soon as "Hero of the War" begins, the record suddenly brims with life and it never lets up for the remainder of the album. From the aching "Dutchess" to the groove-infected "The Old Man's Back Again (Dedicated to the Neo-Stalinist Regime)", the last five songs on Scott 4 are some of the best songs of Walker's entire career to date. – CK
---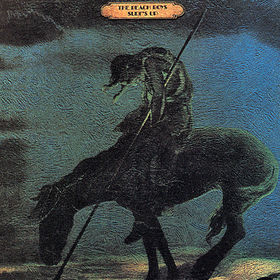 Beach Boys – Surf's Up
(1971; Brother)
The best bands of the 1960s tended to peak early, generally due to having extremely short careers, though there are definitely exceptions (the Rolling Stones come to mind, for one). The Beach Boys have endured for decades, in different forms and lineups, like, for instance, the most recent one that doesn't include Mike Love. But they also peaked in their fifth year as a band, with 1966's Pet Sounds. Still, the years that followed produced some remarkable material, namely 1971's Surf's Up. Named for the track that originally closed the group's legendary, long-lost Smile album, Surf's Up contains some of the greatest tracks the Beach Boys ever wrote. But there's a catch: They're almost all on Side Two. In all fairness, the first half has a handful of really good songs, namely "Long Promised Road" and Bruce Johnston's gorgeous "Disney Girls (1957)". But there's also some filler, worst of all being Love's cornball "Student Demonstration Time." Once "Feel Flows" kicks off the second side, however, the group eases into a much more lush, psychedelic pop vibe that's as much an example of their best songwriting as it is an immersive, sensory experience. "Lookin' at Tomorrow" offers a trippy folk vibe that segues into the sweetly absurd "A Day in the Life of a Tree," but it's the final two songs that put it over the top. "'Til I Die" is classic Beach Boys, updated with a touch of heady '70s production, the group's vocal harmonies driving it toward its sublime coda. And the title track, well, it's basically one of the best songs ever written (and certainly one of the best songs of the '70s). – JT
---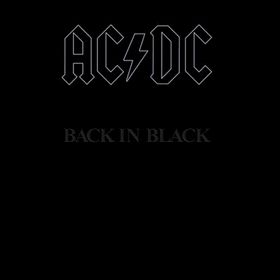 AC/DC – Back In Black
(1980; Atlantic)
The death of an iconic frontman, particularly one as charismatic and inimitable as the great Bon Scott, is the sort of trauma from which few bands recover. But for AC/DC, giving up wasn't part of the plan, and by enlisting Brian Johnson, the Australian rockers ensured another three decades and change of arena thunder. The group's first album with Johnson, 1980's Back In Black — an album that has sold more copies than our entire Top 50 of 2012 combined — begins the way any good comeback should, with the furious roar of "Hell's Bells," about as kickass an opening track as they get. And "Shoot to Thrill" doesn't disappoint either, its fiery riffs and soaring chorus satisfying like only AC/DC can. But by the time the group gets to the bawdy "Givin' the Dog a Bone" and "Let Me Put My Love Into You," Side One loses some steam. But turn the platter over and there's nothing but knockout tracks. The title track thuds with prizefight hooks (Bam!), "You Shook Me All Night Long" repackages the band's horndog sleaze into a sing-along anthem (Pow!), and "Have a Drink On Me" hoists one skyward for the barflies (Kablammo!). Only "Shake a Leg" really halts the momentum, but closing hymn "Rock and Roll Ain't Noise Pollution" is one hell of a closer, indoctrinating listeners into the ways of rock debauchery via some outstanding blues riffs. – JT
---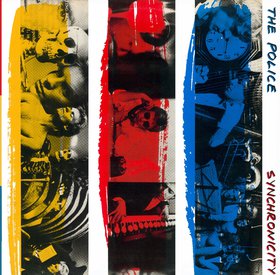 The Police – Synchronicity
(1983; A&M)
One could argue, without encountering much opposition, that The Police's first four albums are all heavily frontloaded, and Ghost in the Machine and Zenyatta Mondatta in particular. But by the time the group released their final album, 1983's Synchonicity, they had clearly changed their M.O. about how to go about sequencing a record. It is the band's finest hour overall, and "backloaded" in this case actually means the main event really starts at the end of Side One, with "Synchronicity II" (though the almost as good "Synchronicity I" starts the album). It's what occurs between those tracks that isn't as successful, namely "Mother," which is the worst song they ever released ("O My God" is great, though). Once "Synchronicity II" kicks up, though, it's gold. "Every Breath You Take," "King of Pain," "Wrapped Around Your Finger" and "Tea in the Sahara" follow, and on the CD version, "Murder by Numbers." Now that's how you stack up hits, even if it takes a little patience to get there. – JT
---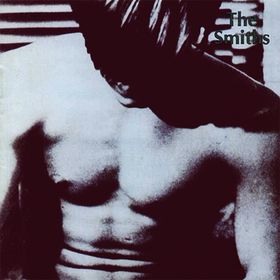 The Smiths – The Smiths
(1984; Rough Trade)
It seems a bit daunting to critique the first studio effort of a band that pretty much set the standard for alternative rock. But, in many ways, The Smiths' self-titled album is a strong lesson of 'what-not-to-do' and 'what-to-do-instead.'  The songs on side A, while all strong writing efforts on both Morrissey and Johnny Marr's parts, are flawed in a couple different ways. They all seem to drag on a bit long, for starters. And Morrissey's vocals aren't quite as spot-on, while Marr's contributions seem a bit too referential, lacking the strongly-blended creativity of his better compositions.  It's almost as if the band is still developing as the album progresses. By side B, however, they finally burst from the cocoon. "Still Ill" and "What Difference Does It Make" find the right pace for a Smiths track, allowing Marr's more upbeat licks to dance behind Morrissey's croon without seeming out of place. "Hand in Glove" takes a slightly more aggressive guitar tone and Morrissey occasionally double-times his lyrics to match that dynamic, a satisfying effect that would become a staple for the singer and band alike. "I Don't Owe You Anything" takes a more Motown-inspired approach, lending itself to a soothing ballad vocal. And "Suffer Little Children" closes the album out with a reflective composition and some of Morrissey's more straightforward (and depressing) social critique, this time regarding the Moors Murders of Manchester. All in all, these five songs encapsulate what was so amazing about The Smiths. – ATB
---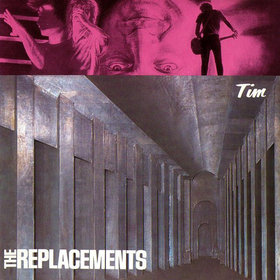 The Replacements – Tim
(1985; Sire)
The Replacements have no perfect albums. Some might construe this as a controversial statement. It isn't. Even Let It Be, which consensus would dictate is the band's finest, has "Gary's Got a Boner." And if that record's not perfect, then Tim definitely isn't. Not that it isn't drunkenly, snottily glorious, of course. This is the record in which the band delivered their disenfranchised youth anthem, "Bastards of Young," or their paean to college radio, "Left of the Dial." And let's not forget the dewy-eyed barfly ballad, "Here Comes a Regular," which is almost as strong a closer as "Answering Machine." But it becomes apparent pretty quickly that there's a trend here — the best songs are all in the second half, for the most part. "Lay It Down Clown" is too, and that song is definitely not one of their best. Swap it with the last song on Side One, "Swingin' Party," and you're good to go. – JT
---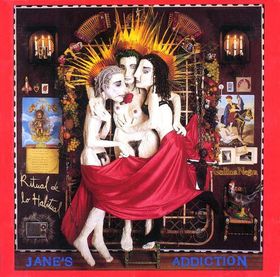 Jane's Addiction – Ritual de lo Habitual
(1990; Warner Bros.)
Jane's Addiction's 1988 album Nothing's Shocking set a new standard for what art-rock could be. All other attempts at loud, atmospheric, pensive, guitar-driven, poetic rock could only exist in its shadow. The only composition that could possibly occupy the same space, fans assumed, would be the next JA album. That album, Ritual de lo Habitual begins promisingly enough, with the stomping, hard rocking "Stop." The next few songs are satisfactory: relatively short and somewhat funky, grinding to a cutesy, radio-friendly halt with "Been Caught Stealing." In 1990, one might have been tempted to stop there, believing that this album could not touch Shocking. But that would have been a mistake. The last four tracks, starting with the 11-minute opus "Three Days," escalated the band's talents to new levels of emotional recognition. These are not songs; they are works of art. "Three Days" surrounds and provides an escape from reality. Everything about that song is perfect, and when it's done, there is sadness. "Then She Did" uses brighter colors and finer strokes to paint its picture, followed by "Of Course," which is addictive in its dissonance. Finally, "Classic Girl" describes true love in a way only Perry Farrell can. In the end, when he whispers, melodiously, "Good night. Good night," the listener will, indeed, be ready for the day to come to a close. – CG
---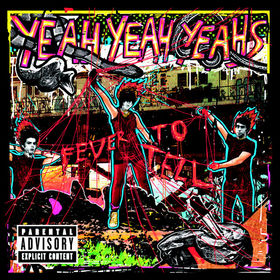 Yeah Yeah Yeahs – Fever to Tell
(2003; Interscope)
Fever to Tell, one of the strongest debuts of the early '00s, is not backloaded in the sense that the A-side comprises subpar material. In fact, the raw energy of songs like "Date with the Night" and "Pin" are essential to establishing the album's intense, noisy, pop atmosphere. But if the second side had continued the quick one-two punch of the first, Yeah Yeah Yeahs' potential wouldn't have reached far beyond that of a (admittedly top notch) garage rock band with a slightly over-the-top vocal performance.  However, Nick, Brian and Karen O are talented musicians with varied influences, and their muses shine though a hell of a lot brighter on side B. "No No No" takes the pace of side A and eventually dissolves it into a couple minutes of psychedelic bliss, offering the album's first true break from the constant rock'n'roll thrashing. Next comes the indie-rock anthem "Maps," which takes the album into a slower, more tenderly emotional direction as Karen O shows her vulnerable side. And when the thrash returns in "Y Control," it's a bit altered, suiting dancefloors and dive-bar jukeboxes in equal portions, and hinting at Yeah Yeah Yeahs' more dance-geared effort It's Blitz.  In a strong finish, "Modern Romance" and hidden track "Poor Song" again showcase Karen O's quiet and emotional interior while hinting at the slightly folk-tinged sound that would rise to the surface in Show Your Bones. Yeah, the entire album rocks, but the B-side steals the show with its combination of diversity, honesty and ingenuity. – ATB
---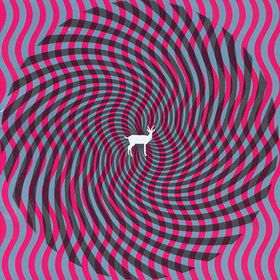 Deerhunter – Cryptograms
(2007; Kranky)
There's always been a strongly confrontational aspect to Deerhunter's music, particularly as Bradford Cox is concerned (see his odd 30-minute cover of "My Sharona" during an Atlas Sound show). So it's not necessarily surprising that the band's breakthrough album Cryptograms doesn't flow in any conventional manner. After a brief into, the album gets off to a hard-rocking start with the title track, a tune that not only encapsulates the group's motorik post-punk aesthetic into a neat, four-minute package, but is super catchy to boot. But after that, the band engages in a game of alternating between ambient pieces and abrasive post-punk that kind of fucks with the momentum. There are good songs in there, but the sequencing is bizarre, to say the least. Yet that can't be said of the back half of the album, particularly from "Spring Hall Convert" on, where the experimentation and improvisation comes to a halt and the group delivers four essentially flawless noise-rock and shoegaze tunes. Merely adding to this argument is the vinyl version of the album, on which these four songs (plus brief interlude "Tape Hiss Orchid") comprise side C and side D is made up of the equally stellar Fluorescent Grey EP. – JT