10 Essential Chemical Brothers Collaborations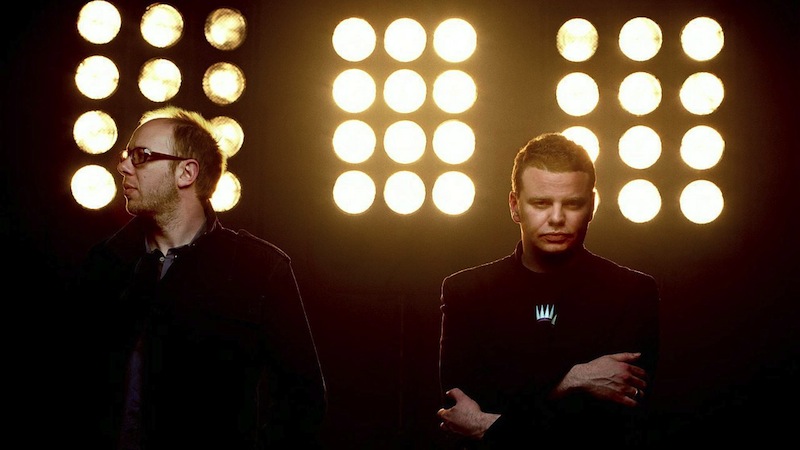 The practice of adding a marquee vocalist to an electronic single isn't new. In fact, it's been happening pretty much as long as electronic music has existed, though no group has consistently made high-profile collaborations into as much of an art as The Chemical Brothers have. This month marks the 20th anniversary of their classic single "Setting Sun," featuring Oasis' Noel Gallagher, which wasn't their first to include a high-profile singer but definitely raised the stakes. And since then they've continually one-upped themselves with new and interesting collaborations. Not all of the best ones are from the most famous singers, however; the appearance of Willy Mason on 2007's We Are the Night was unexpectedly cool, for instance. We combed through their catalog to pick the 10 best Chemical Brothers collaborations since their debut album—save for 2010's Further, which was mostly vocalist-free—presented in alphabetical order, and included a playlist of those very tracks. Let's queue up the private psychedelic reel!
---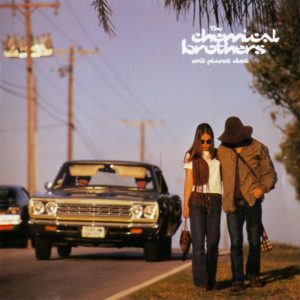 "Alive Alone" (ft. Beth Orton)
from Exit Planet Dust (1995; Astralwerks)
Beth Orton hadn't made a name for herself as a solo artist just yet when she ended up singing the lead vocal for the final track on Chemical Brothers' debut Exit Planet Dust. That the big beat duo ended up introducing her to the world, in a manner of speaking, is reason enough for this to be here, though the song itself is one of the highlights of their funky, hard-hitting debut. It's more of a downtempo dirge than a breakbeat banger, giving Orton a canvas of neo-psych over which to offer a darkly surreal lyric: "And I'm alive/ And I'm alone/ And I never wanted to be either of those."- Jeff Terich
---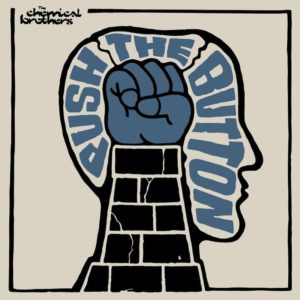 "Believe" (featuring Kele Okereke)
from Push The Button (2005)
The career of Bloc Party (and frontman Kele Okereke) would eventually become tainted by their efforts to force their way onto the dancefloor. And while Okereke's solo work and the less rock-oriented Bloc Party efforts weren't bad per se, they lost a bit of the spunky essence that made the band so good. But in 2005, fresh off the release of Silent Alarm, Okereke lent his talents to this seven minute banger of a dancefloor anthem, bringing forth the energy of a young David Byrne and showcasing the best hybrid of post-punk energy and house music perfection. There's no chorus here, or any attempt to make "Believe" sound like a Bloc Party song, and the result is all the better for it. Instead, Rowlands and Simons craft a gritty, dirty loop for Okereke to dance and surge around, making for one of the most stunning collaborations in either artists' catalogue. – A.T. Bossenger
---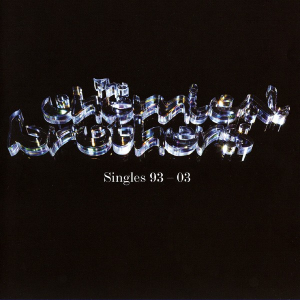 "The Golden Path" (ft. The Flaming Lips)
from Singles 93-03 (2003; Astralwerks)
It seems remarkable that it took as long as it did for The Chemical Brothers to collaborate with The Flaming Lips, seeing as how they were as much a neo-psych act in the '90s as they were an electronic group. That and they had collaborated with Mercury Rev's Jonathan Donahue a couple times, whose own band shares a lot of similarities with The Lips. In any case, the pairing that finally did occur didn't disappoint—Wayne Coyne narrates a characteristically peculiar story about dying and coming face to face with the devil, so it's to their credit that the whole thing feels joyful rather than grim. Like Flaming Lips tracks often do. – Jeff Terich
---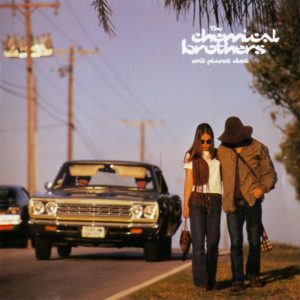 "Life Is Sweet" (ft. Tim Burgess)
from Exit Planet Dust (1995; Astralwerks)
Tim Burgess' band The Charlatans UK are primarily associated with the late '80s and early '90s, as central figures in the baggy, acid-laced Madchester scene. In teaming up with the Chemical Brothers, however, Burgess found a sturdy bridge between that proto-rave scene and the electronica hype of the mid-to-late '90s. The song itself is a certified jam, the Brothers filtering and distorting a heavy yet seemingly weightless bassline that proved you could still rock parties and be of another world at the same time. Extra credit goes to the sudden shift of mood during the psychedelic bridge. – Jeff Terich
---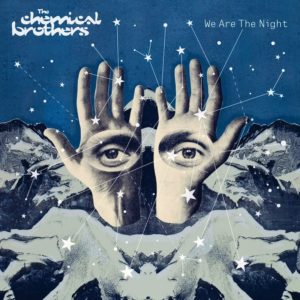 "No Path to Follow" (ft. Willy Mason)
from We Are The Night (2007)
Even for a project known for choosing odd-fit collaborators, indie-country singer/songwriter Willy Mason was a bit of a stretch. But for the creepy intro to We Are The Night (and the iconic eponymous track), Mason's strong voice proved a natural pairing with the creeping, oozing electronic build up that Rowlands and Simons put together here. Mason would appear later on the record as well, for a track titled "Battle Scars," but it's his appearance on this minute-long prologue that stays stuck in your head forever. – A.T. Bossenger
---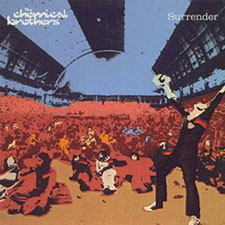 "Out of Control" (ft. Bernard Sumner)
from Surrender (1999; Astralwerks)
If "Setting Sun" seemed like the most natural fit for the stadium-filling rock aspects of The Chemical Brothers' big beat, this cut from the studio album that followed is straight-up Hacienda dancefloor shit. Yeah, this song has its share of clattering drum loops and siren-like synth wails too, but they're organized in such a fashion as to allow for ears and lungs to breathe. In those gaps, New Order's Bernard Sumner drops a few choice guitar licks (eventually glitched and processed into the percolating mix) as well as lyrics about never having time to settle down. – Adam Blyweiss
---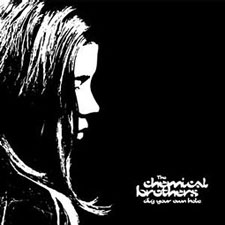 "The Private Psychedelic Reel" (ft. Jonathan Donahue)
from Dig Your Own Hole (1997; Astralwerks)
In 1997, British music was obsessed with the '60s. But, typically ahead of their time, The Chemical Brothers were mining elements of that culture that would not become fashionable again for several years to come—acid-soaked psychedelia. "The Private Psychedelic Reel" was the 10-minute piece-de-resistance at the climax of their 1997 sophomore album Dig Your Own Hole, and to cement its otherworldly weirdness, they knew exactly who to turn to—Mercury Rev frontman and fuzzed-out psych supremo Jonathan Donahue.
The track is an end-of-the-world jamboree, which seems to reference both of The Beatles' two epic album closers, "Tomorrow Never Knows" and "A Day in the Life." Its selection box of effects and flourishes is stage managed by Donahue, who understood exactly how and where to blur the edges of the listeners' perceptions to keep them guessing. It's certainly no surprise that it became a gig staple for the duo, and it predicted the artistic and commercial success of Mercury Rev's 1998 album Deserter's Songs. – Max Pilley
---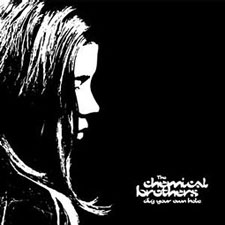 "Setting Sun" (ft. Noel Gallagher)
from Dig Your Own Hole (1996; Astralwerks)
Of the many collaborations Rowlands and Simons took on during their 20-plus-year career, this one has definitely gone down in history as the most memorable. Featuring a lead vocal by Noel Gallagher during Oasis' peak popularity, "Setting Sun" was a step forward for the duo, not only because it featured the most high-profile guest vocal of their discography to date, but because it showed even more breadth in their creativity. Admittedly, some of that is borrowed from The Beatles' "Tomorrow Never Knows." And given Oasis likewise borrowed liberally from the Fab Four it only made sense for this pairing to happen. That being said, they knock it out of the park with a dancefloor-filling work of beat-laden psychedelia that still knocks like it did in '96. – Jeff Terich
---
"Under Neon Lights" (featuring St. Vincent)
from Born in the Echoes (2015; Astralwerks)
The crackle of vinyl. Radiating treble pulses. A faint echo of a house beat. And then in comes Annie Clark (AKA St. Vincent) at the height of her career. What has always made Chemical Brothers collaborations stand out is the way the band brings out a completely new take on the artist in question. Whereas Daft Punk or a handful of other top electronica groups often create brilliant backdrops for the visiting artist to do their own thing, Rowlands and Simons often bring out something entirely new. That's definitely the case in "Under Neon Lights," which presents an alternate version of St. Vincent, one where Clark is less eclectic guitar goddess and more mysterious nightcrawler. It's a short and chaotic glimpse into how Clark could spar with the Grimes of the world if she were interested in doing so. And, like all great club tracks should, it leaves the listener hungry for more. – A.T. Bossenger
---
"Wide Open" (ft. Beck)
from Born in the Echoes (2015; Astralwerks)
We know, we know, "Under Neon Lights" with St. Vincent was arguably the biggest collaboration formally released as a single from the most recent Chemical Brothers album. This closing track, however, works as more than just the rare [arcane] love song in their canon and another of their occasionally astounding videos. Along with his own stand-alone singles "Dreams" and "Wow," it constituted Beck's reacquaintance with beats and party music after a long departure into introspective folk-rock. – Adam Blyweiss