10 Essential Gothic Rock Albums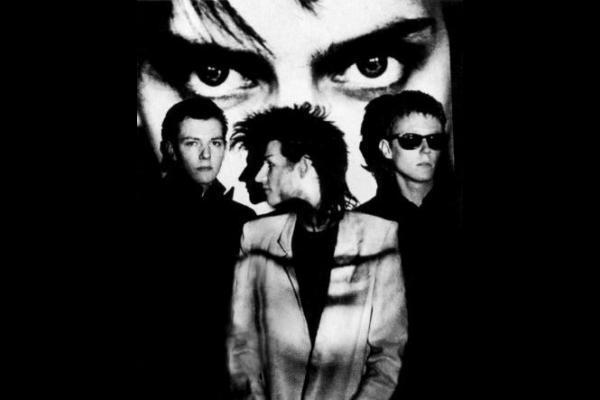 Halloween season is here, and the creatures will come out in droves to take your candy, get drunk and attempt a sloppy recreation of the "Thriller" choreography at your house. Or, alternately, they will groove endlessly to some stellar gothic rock albums, of which there are dozens, Bauhaus, Siouxsie and The Cure, alone, accounting for a pretty substantial portion. But assembling a list of the ten essential gothic rock albums is a bit challenging, particularly when keeping it to one album per artist (The Cure has three bona fide classic goth albums, for instance). Some bands, like the Cocteau Twins, offer an ethereal and haunting sound, while others like The Sisters of Mercy provide a menacing, apocalyptic form of dance music, and Nick Cave delivers a macabre take on the blues. This could have been an even broader list, incorporating darkwave, death rock, and numerous albums from the likes of Cranes, Southern Death Cult, Christian Death, Fields of the Nephilim, Clan of Xymox, Xmal Deutschland, The Damned, et al. That said, this top ten list of the best gothic rock albums is as solid as it gets when it comes to the black-clad, eyeliner-streaked rockers that made the '80s a lot more interesting.
---
Bauhaus – In the Flat Field
(1980, 4AD)
It's not a mystery why Bauhaus may have initially been dismissed as a grotesque novelty in the early '80s, but their exaggerated performances didn't make critics any less wrong. Bauhaus, at their best, was one of post-punk's most viciously powerful bands, not to mention one of the most fun. A good case can be made for any of the band's albums as essential, but it's hard to do better than debut In the Flat Field. From the sludgy stomp of leadoff track "Double Dare," the UK quartet invites the listener in for a session of macabre camp that's abrasive, dirty, depraved but ultimately irresistible. The title track is a punk rock trip through the River Styx (no "Mr. Roboto" jokes, please), while "St. Vitus Dance" turns affliction into writhing sensation. A later reissue also found blazing single "Dark Entries" placed in the leadoff spot, which is the kind of revision that's hard to argue against.
---
Joy Division – Closer
(1980, Factory)
Though Joy Division were really a post-punk band with some dark tendencies and no makeup, their second and final album, Closer, is undeniably a goth essential. More murky and atmospheric than its predecessor, Unknown Pleasures, Closer mostly trades that album's punk edge for more haunting dirges. It's an extremely unglamorous album, a funereal exercise in discomfort and mourning. Of course, there are hooks; see: "Isolation," "A Means to An End," "Heart and Soul." But those are far outweighed by cathedral-bound funeral processions such as "Decades" or "The Eternal." Maybe it's not as much fun as records by JD's peers, or even the band's earlier singles, but it's painfully, murkily gorgeous.
---
Siouxsie and the Banshees – Kaleidoscope
(1980, Geffen)
Siouxsie and the Banshees made many an artistic transformation, from obnoxious punks, to intense post-punk outfit and ultimately a glossy dream-pop outfit. Throughout their evolution, however, Siouxsie Sioux & Co. constantly embraced a playfully ominous dark side. Kaleidoscope is notable, not just for containing two of the band's best singles – "Christine" and "Happy House" – but for being one of their most diverse outings, incorporating elements of psychedelic rock, synth-pop and, of course, punk. And while Sioux had a lot of competition as far as goth bandleaders go, none were nearly as badass.
---
The Cure – Pornography
(1982, Elektra)
You could take just about any Cure album, place it in an 'essential Goth recordings' list and probably easily find approval, but those who know better would say only Faith, Pornography or Disintegration most appropriately fit under this blackened umbrella of gloom. Faith is certainly dreary and ethereal, while Disintegration is a dark and brooding masterpiece, but Pornography is the most harrowing, the most bleak and the most unnerving. Robert Smith has never sounded so disturbed and so menacing, qualities that he abandoned long ago. Over booming, terrorizing drum beats, he belts out nihilistic one-liners like "It doesn't matter if we all die," and tears at his guitar like exorcising the howls of the damned. Animals carcasses are strewn about, sex is disgusting, and the world is ending. Were Smith not to recover from this dark and intense experience, we probably never would have gotten what followed, which would have been a shame. Still, one man's torture is another's treasure.
---
Cocteau Twins – Treasure
(1984, 4AD)
Commonly regarded as a 'dream pop' band, or more accurately, the dream pop band, the Cocteau Twins nonetheless have a sound that fits all the criteria necessary for a great gothic rock band. Ethereal arrangements? Check. Otherworldly, almost ghost-like singer? Check. A pervading feeling of darkness? Huge check on that one. Certainly, this doesn't describe all of the band's albums, but Treasure is one of the more haunting albums on this list, primarily because its spectral atmosphere, paired with Elizabeth Fraser's immortal coo (which, on "Ivo," resembles Siouxsie Sioux), sounds like a serenade from beyond the grave. It is, of course, absolutely gorgeous. In a very creepy and alien way.
---
Tones on Tail – Pop
(1984, Beggars Banquet)
I made a point of restricting Bauhaus offshoots to a bare minimum. Hell, I could probably just as easily make a top ten of those alone, what with each member's solo output, Love and Rockets, Dali's Car, etc. Tones on Tail, however, is a notable exception, in that Daniel Ash and Kevin Haskins' side project dabbled in a more theatrical and sinister kind of darkness than anything any of Bauhaus' members engaged in post-breakup. "Performance" is a synth-driven dancefloor mating call for the leather and fishnet bound, while "Lions" is a Bizarro world lullaby that will probably keep your children up at night. It's all coldwave chills and glam-rock slither, and it's one of the most fun creations within the genre.
---
Virgin Prunes – …If I Die, I Die
(1984, Rough Trade)
Catch any YouTube videos of the Virgin Prunes' vintage live performance and you'll find that frontman Gavin Friday gave many goth performers a run for their money with his over-the-top stage presence and garish appearance. As such, the Irish band stirred up controversy and were met with disdain from many of their more conservative countrymen. But the more trouble you cause, the more likely you're doing something worthwhile, in art anyway, and the Virgin Prunes' 1984 career highlight, …If I Die, I Die (produced by Wire's Colin Newman), is something quite special. It's arty and brooding, operatic and strange, and anchored by two of the coolest singles to have been birthed from goth rock: "Pagan Love Song" and "Baby Turns Blue." I'll admit, even I didn't quite get this band at first, but they have a way of casting a spell on the listener through their hypnotic and exotic melodies.
---
Red Lorry Yellow Lorry – Talk About the Weather
(1985, Red Rhino)
Red Lorry Yellow Lorry isn't quite the household name that Bauhaus or The Cure have become. And with a name employing the word 'lorry,' it's probably inevitable that they wouldn't translate quite as strongly in the United States. But the band's guitar-driven post-punk doom is a blackened confection that proves quite satisfying. Like a slightly catchier, noise-loving Joy Division, the Lorries provide eight scratchy treats on Talk About the Weather, offering an abrasive alternative to their UK peers, and with a fair amount of hooks as well. Drummer Mick Brown later joined The Mission, only adding to the genre's 'six degrees of goth rock' tendencies. But Transylvanian inside baseball aside, the Lorries actually make a better entry point than some of the genre's more flamboyant creatures, and definitely provide one of the hardest rocking experiences.
---
The Sisters of Mercy – Floodland
(1987, Elektra)
Andrew Eldritch had already released a solid goth album with 1985's First, Last and Always prior to 1987, but with a whole new band and a newly amplified version of the Sisters of Mercy sound, Floodland took it to a new level. From the ominous opening epic "Dominion/Mother Russia," Eldritch & Co. soundtrack the apocalypse with quasi-industrial dance beats and choirs of lost souls. It's a loud album, and an extremely dark album, but it's also an awfully catchy one, as exemplified in singles "Lucretia My Reflection" and "This Corrosion," the latter in particular being one of the best singles of the genre. With Floodland, Eldritch certainly gives the impression that the world is crumbling, but there's no reason not to celebrate while everything burns around him.
---
Nick Cave and the Bad Seeds – Tender Prey
(1988, Mute)
Nick Cave was never one to don eyeliner and play at being a vampire, but that isn't to say he didn't perform his own brand of goth-rock, albeit one significantly removed from the kind of post-punk cabaret going on in the UK. Having bellowed a primal scream in the vicious post-punk act The Birthday Party, Cave later took on more blues and folk influences with the Bad Seeds, turning out a darkly sophisticated brand of rock music that was stylish without being overly campy. Yet it wasn't so much brooding as tortured and soulful, and at times, as on Tender Prey standout "Deanna," outright malevolent. Still, Tender Prey is its own unique brand of goth, best embodied by single "The Mercy Seat." From the perspective of a death row inmate about to receive 20,000 volts, Cave tells his lamentable tale over pounding industrial beats and horror flick organ, returning to the refrain "I'm not afraid to die." It's an eight minute nightmare of a song, the kind that only a truly demented genius could create.
You might also like: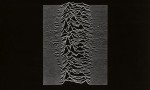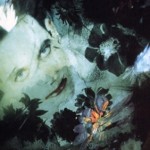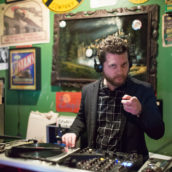 Jeff Terich
Jeff Terich is the founder and editor of Treble. He's been writing about music for 20 years and has been published at American Songwriter, Bandcamp Daily, Reverb, Spin, Stereogum, uDiscoverMusic, VinylMePlease and some others that he's forgetting right now. He's still not tired of it.