10 Essential Dream Pop Albums

Rarely has a genre been coined with such accuracy. Earning its name from its washes of effects and ethereal aesthetic, dream pop has become a sort of shorthand for bands whose sound falls somewhere between the subliminal and the sublime. It began in the '80s with bands like Cocteau Twins, whose otherworldly sonic palette on albums like Treasure made the act of listening feel like being in a hypnagogic state. Now seems as good a time as any to make a top 10, so we're taking a trip back through the ages to highlight the best dream pop albums through the ages. We limited the list, like most of our top 10s, to one album per artist. So if you're asking where Heaven or Las Vegas is, that's why.
Now, on to our list of the best dream pop albums.
***
Mazzy Star photo by Paul Hudson, Creative Commons (CC BY 2.0)
---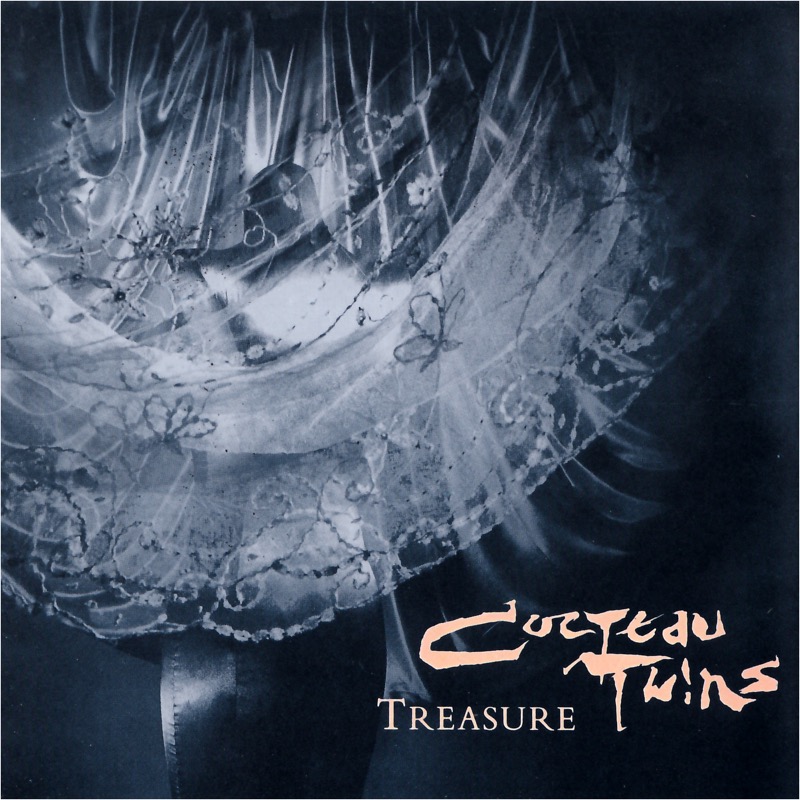 Cocteau Twins – Treasure
(1984; 4AD)
It's generally accepted that the atmospheric and often druggy nature of dream pop music accounts for the wide use of the term, but with the Cocteau Twins, the UK band that essentially perfected the art, the surrealism at play in their work sometimes suggests something so otherworldly as to have never actually happened. Yet Treasure, I assure you, is very real. In contrast to the band's more abrasive post-punk albums that arrived earlier, Treasure is an exercise in making beauty seem alien, and making alienation seem sublime, for that matter. Elizabeth Fraser's voice, at times, barely seems human, though that in no way makes her performances any less gorgeous. "Lorelei" and "Ivo" are flawless pop songs with just a touch of gothic weirdness, but Fraser, Robin Guthrie and Simon Raymonde detour into spookier, more outlandish places with tracks like "Cicely" and "Otterley." With each song's one word title bearing someone's name, you would think Treasure would be more intimately human, but better than that, it makes the idea of visiting other planets seem entirely relatable.
---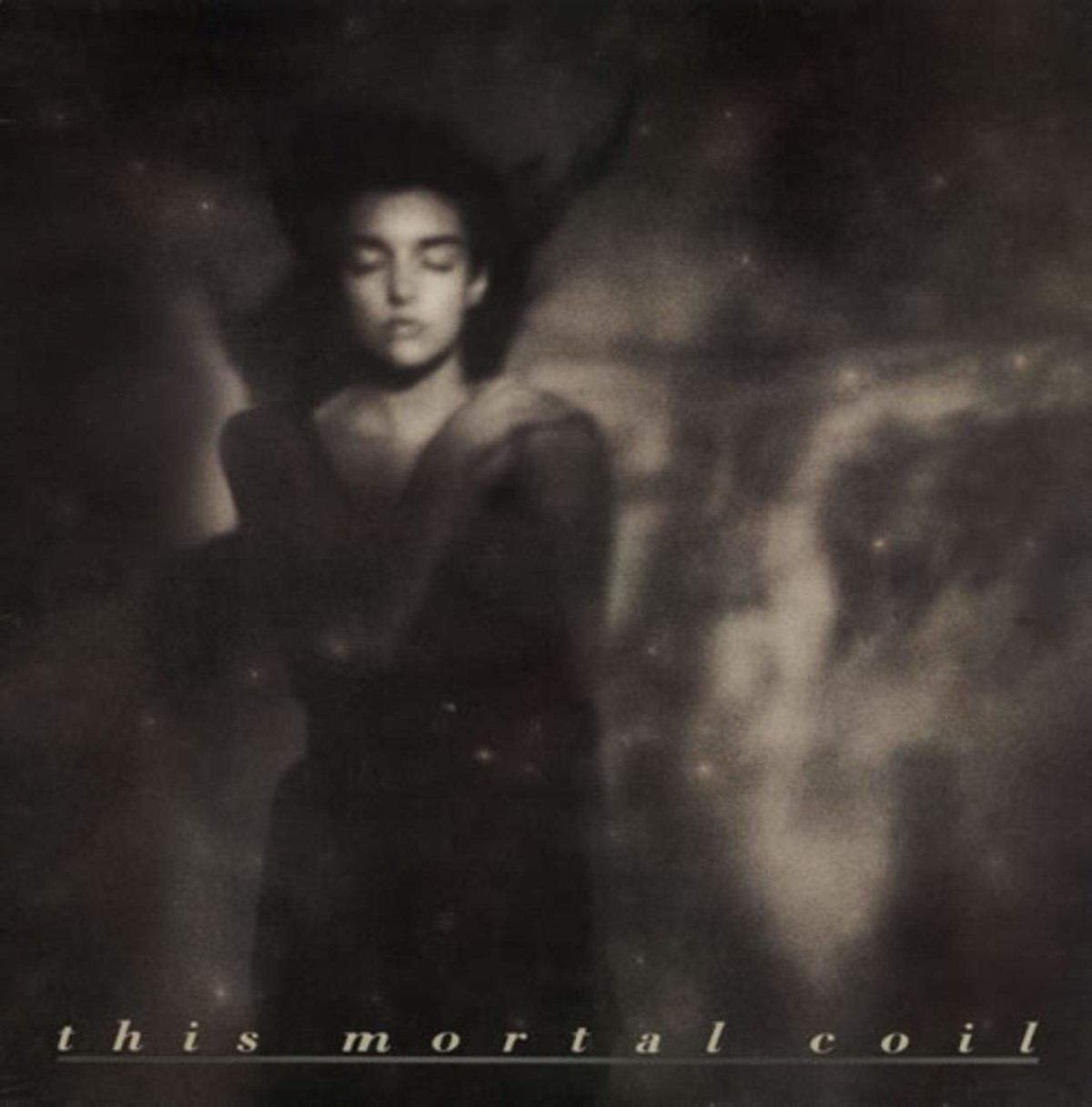 This Mortal Coil – It'll End In Tears
(1984; 4AD)
It's not entirely accurate to label This Mortal Coil as a dream pop "supergroup," but it's not really a lie, either. The project of 4AD label founder Ivo Watts-Russell, This Mortal Coil had a revolving cast of vocalists, frequently performing darkly ethereal and atmospheric versions of cult rock, post-punk and folk songs that put entirely new spins on their sound. It'll End In Tears is the most widely trafficked of Watts-Russell's works, not the least of the reasons being the simply outstanding version of Tim Buckley's "Song to the Siren," sung by the Queen of Dream Pop, Elizabeth Fraser. Additionally, the album features a pair of Big Star's bleakest songs, the devastating "Holocaust" in this case performed with vocals by Magazine's Howard Devoto. The band's original songs aren't quite as memorable as individual pieces, but they add up to a haunting and spectral whole that's altogether quite beautiful.
---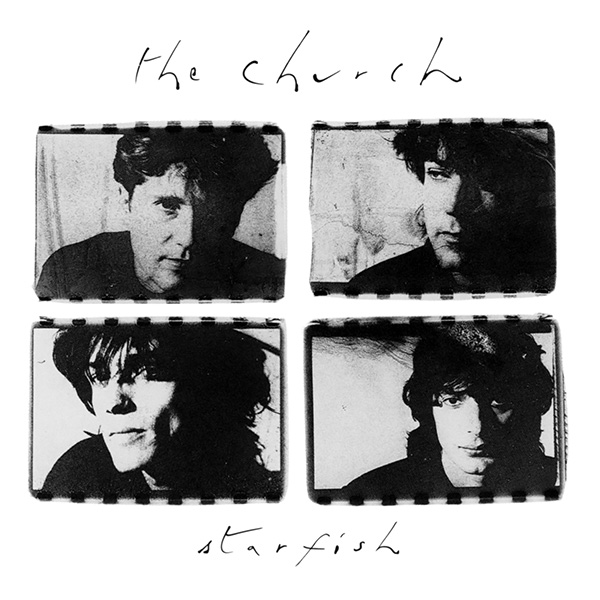 The Church – Starfish
(1988; Arista)
Australia's The Church had already released several well-received albums of melodic neo-psychedelia before signing with Arista Records, but their first for the major, Starfish, made something even more soaring and, for that matter, commercially successful of the band's jangle-heavy psych pop. The album's standout single, "Under the Milky Way," remains the band's most insurmountable peak, all darkly folk-tinged textures and haunting melodies. Elsewhere, however, The Church delve deeper into effects laden bliss-outs, grounding their atmospheric approach with an earthy rock songwriting style that kept their songs from ever floating too far into the ether. And on that note, every so often the band let loose and turned to harder driving rhythms and riffs, as on "Reptile," another college rock hit, albeit one not nearly as ubiquitous as "Under the Milky Way." Call this one more of a daydream than a complete REM cycle, but it's an outstanding diversion all the same.
---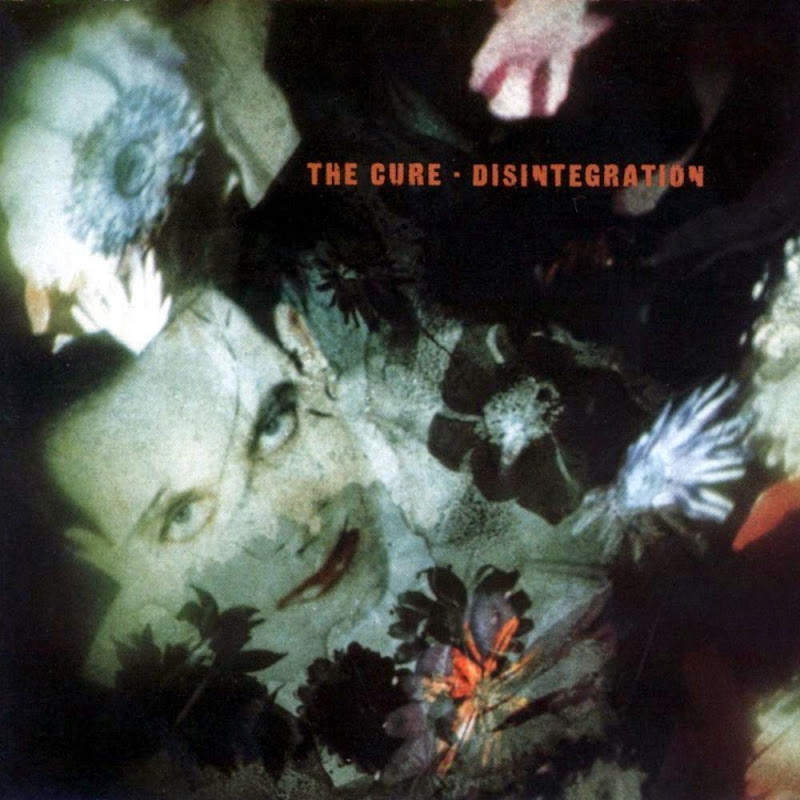 The Cure – Disintegration
(1989; Elektra)
Inspired in part by LSD and by Robert Smith's odometer turning over to 30, The Cure's Disintegration is a remarkably colossal effort that seems to touch upon every possible human emotion, from sadness to infatuation, sadness, fear, sadness, nostalgia, and a little more sadness. But despite the overwhelming layer of melancholy that sits atop this goth-rock behemoth, it's an incredibly inspirational and life-affirming album. Seriously, call them mopey all you want, but The Cure hit their peak with this album, and it's absolutely gorgeous. On the one hand, it's pretty heavy, as the rhythm section in tracks like "Fascination Street," "Prayers for Rain" and "Disintegration" espouse a much harder hitting approach from the band. And yet, throughout much of it all, Smith maintains a psychedelic guitar sound that's lighter than air. Listening to Disintegration is very much like a climb through the spider-man's multi-colored web. Careful, though; he hasn't had dinner yet.
---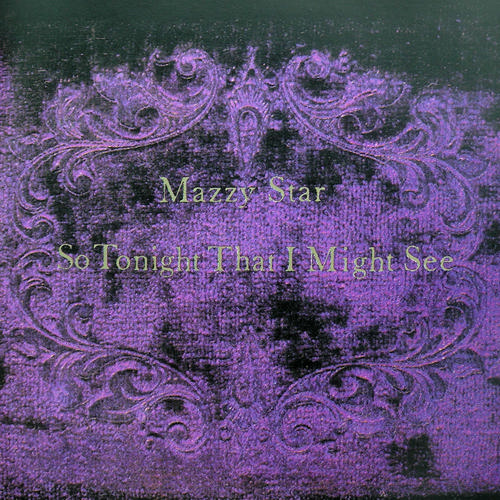 Mazzy Star – So Tonight That I Might See
(1993; Capitol)
A good many of the bands presented in this top ten have roots in '60s psychedelia, a la the Byrds or the Velvet Underground, and Los Angeles duo Mazzy Star is easily the most Velvets-influenced of the bunch, their standout album So Tonight That I Might See balancing both the gentler side the band pursued later in their career and the noisier, feedback-laden experimental rock that made up their first two albums. But singer Hope Sandoval took few lessons from Nico, her soft, detached coo a gentle and soothing element that made their laid-back psych-rock all the more enchanting. "Fade Into You," a country-tinged ballad that stands as one of the prettiest alt-rock singles of all time, is an early peak, but sometimes the weirder the band gets, like on the darkly droning "Mary of Silence," the cooler they sound. If I didn't find the word so cliché, I might call the band's spectral Americana "Lynchian," but I suppose I've already contradicted myself.
---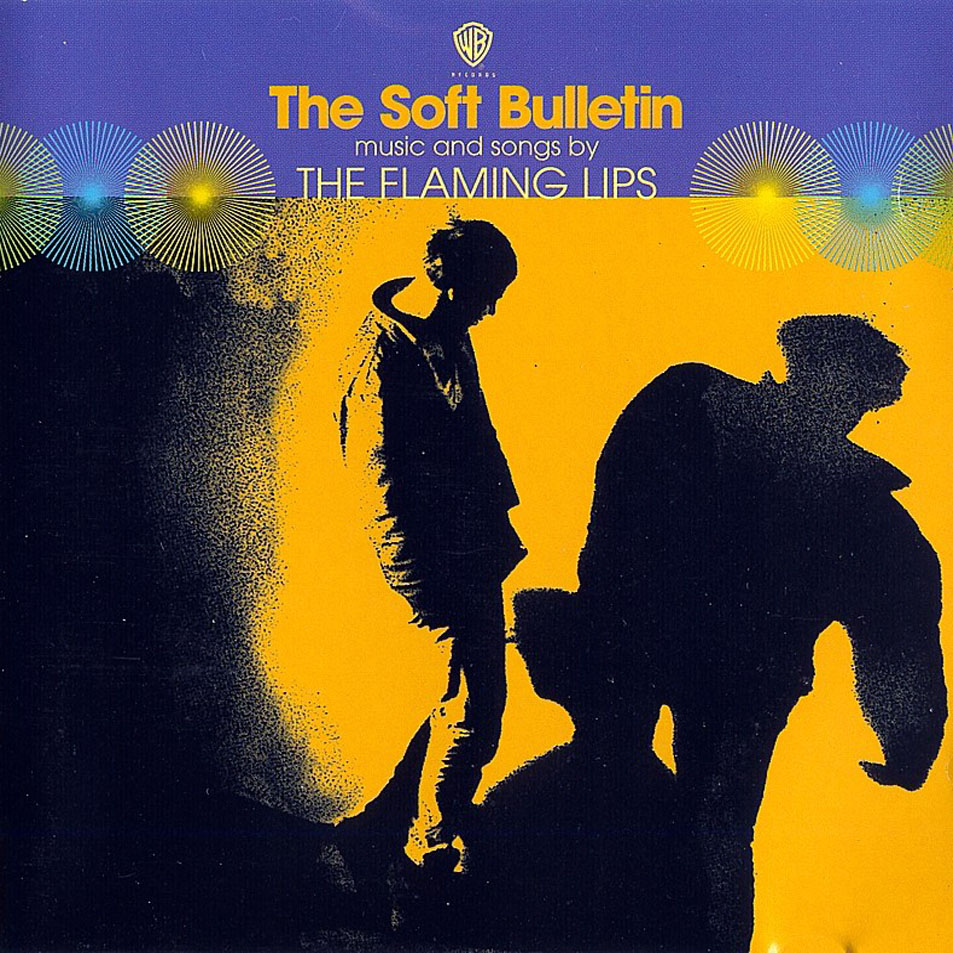 The Flaming Lips – The Soft Bulletin
(1999; Warner Bros.)
Throughout much of the Flaming Lips' three decades together, the kind of dream pop they created was primarily of the bad dream (or bad trip) variety. Their psychedelic rock experiments have led to quite a few mind-boggling publicity stunts, but on a purely musical level, their last album, Embryonic, is the kind of thing that might have its listeners waking up in cold sweats. Not so for The Soft Bulletin, the band's 1999 masterpiece, which found the Oklahoma City trio emanating a sound of pure joy, even when Wayne Coyne aimed his lyrical focus on near-fatal spiderbites, races to save mankind and the devastating realization that we're more or less all fucked. But we're fucked together, so we might as well celebrate with some lush, perfectly crafted pop.
---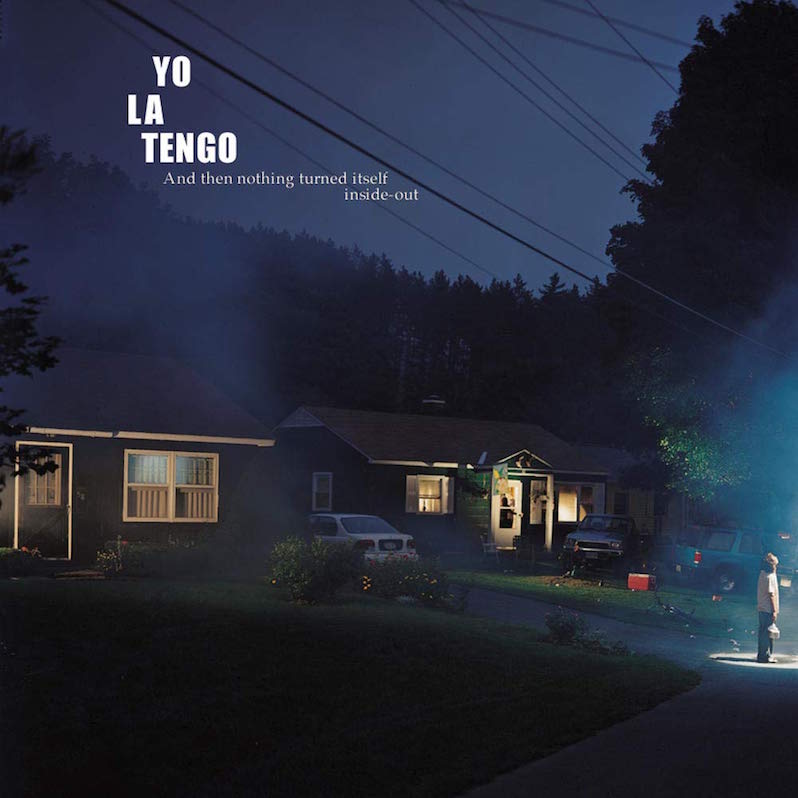 Yo La Tengo – And Then Nothing Turned Itself Inside Out
(2000; Matador)
The continuously evolving, always interesting, and often surprising direction of Yo La Tengo's discography has taken them through noisy indie pop, psychedelia, shoegaze and softer, dreamier textures, their best albums often combining all of these elements into a lovingly constructed single-artist mixtape that leaves no wasted space. And Then Nothing Turned Itself Inside Out more or less fits that description, but it's by far the band's gentlest, most atmospheric record. More than that, it's their prettiest record. While there are a few moments of uptempo pop ("Cherry Chapstick," "You Can Have it All"), the brightest spots by far are those in which Georgia Hubley, Ira Kaplan and James McNew get lost in a drift of blissful textures and heavenly sounds, set to double-digit BPMs. There are few moments in the band's discography as beautiful as "Let's Save Tony Orlando's House," "Tears Are in Your Eyes," or the droning leadoff track "Everyday."
---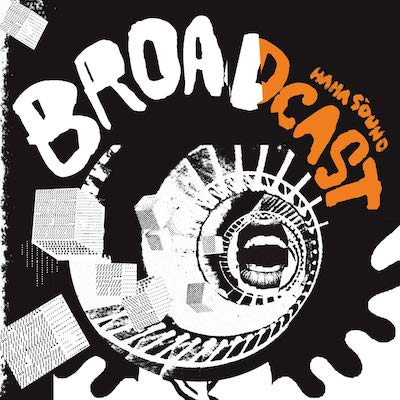 Broadcast – haha Sound
(2003; Warp)
Listening to Broadcast is a bit like stepping through a doorway into some Lewis Carroll-style hallucinogenic alternative reality, a glowing, swirling, beautifully off-kilter sort of place that's, perhaps, illusory, but feels so real, you almost want to pull up stakes and move in. Yes, it's really that cool, in particular second album haha Sound, which found the UK band broadening their psychedelia to a much prettier, wide-open sound that retained all of the electronic strangeness of their early singles and first album, The Noise Made By People, but covered with a layer of lovely synthetic sheen. The effect is something akin to a bizarre mashup of 1960s French pop, krautrock, Syd Barrett and Joe Meek, but much more immersive and innovative than that description might let on. One need only sink into the lush melodies of "Before We Begin" to be enchanted by Trish Keenan's sweetly surreal vocals. Oh, Trish, how we miss you.
---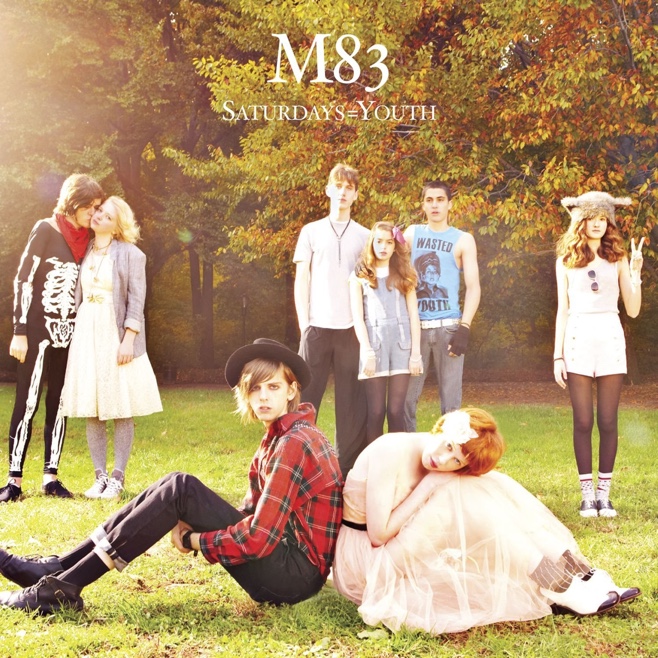 M83 – Saturdays=Youth
(2008; Mute)
The dreams that Anthony Gonzalez calls up on M83's Saturdays=Youth are those of teenage angst, carefree weekends, nostalgia, new wave and John Hughes movies. It's essentially an album-length tribute to the elements of his youth that played a huge role in his identity as an artist, and they come through beautifully on this characteristically dense and heady work, which also features some of M83's best pop singles. Merging My Bloody Valentine, the Psychedelic Furs and the Cure's more radio-friendly tracks, Gonzalez introduces us to a goth teenager who lives among gravestones in "Graveyard Girl," and lets Morgan Kibby take over for a steamy, sensual dirge on "Skin of the Night." Children of the '80s are likely to have some flashbacks when listening to this record, but it's a keeper for the youth of any era.
---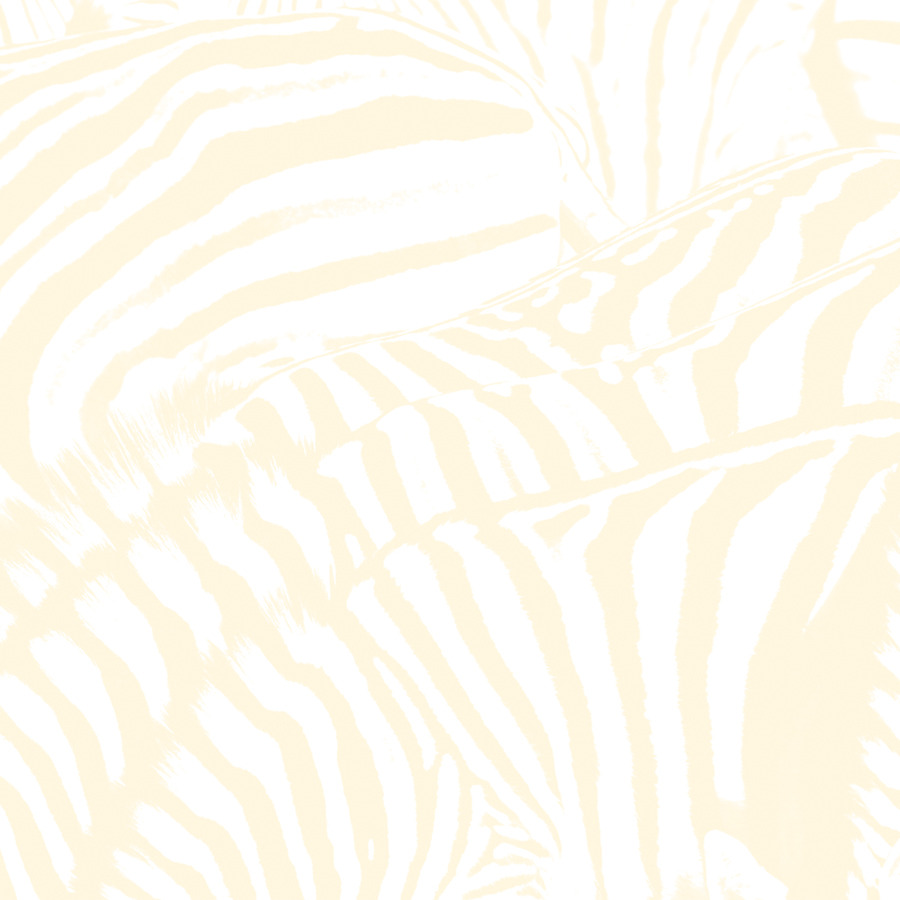 Beach House – Teen Dream
(2010; Sub Pop)
Since their debut, Baltimore duo Beach House has pulled a heavy amount of inspiration from the Velvets, Galaxie 500 and Mazzy Star, and that was still true to an extent on third album Teen Dream. But with a bigger budget from Sub Pop, and a little more reverence to the 4AD and Creation Records catalogs, Alex Scally and Victoria Legrand glossed up, embraced more effects pedals and ascended to a stereophonic ether. Teen Dream, coincidentally released the same year as Katy Perry's Teenage Dream, lives up to its title, only it sounds more like a grown-up dreaming of youth than an actual teen's dream (those are usually less melancholy, if I'm remembering it right). It's Beach House's best song, and a large component of that is their best song, "Norway," which shimmers and sparkles effortlessly into melodic ecstasy.
---
Support our Site—Subscribe to Our Patreon: Become one of our monthly patrons and help support an independent media resource while gaining access to exclusive content, shirts, playlists, mixtapes and more.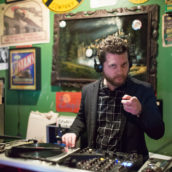 Jeff Terich
Jeff Terich is the founder and editor of Treble. He's been writing about music for 20 years and has been published at American Songwriter, Bandcamp Daily, Reverb, Spin, Stereogum, uDiscoverMusic, VinylMePlease and some others that he's forgetting right now. He's still not tired of it.