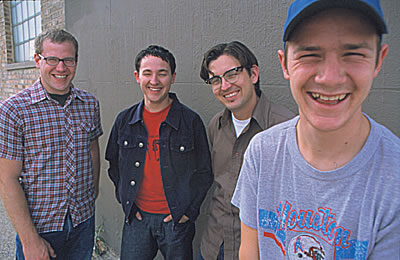 In the past five years, Sunny Day Real Estate, The Get Up Kids, Braid and the Promise Ring have all embarked on reunion tours, and Jimmy Eat World celebrated two 10-year anniversaries of their most celebrated recordings. So, now seems like as good a time as any to revisit "emo." For as long as the term has been around, people have hated it, and with good reason. It has ridiculous connotations, and the fact that asymmetrical emo hairdos have been scientifically linked to lazy eye isn't helping. That said, there have been some great records released over the years that have been dubbed emo for their emotionally charged lyrics and progressive take on punk. Sure, a lot of what we know as "emo" is embarrassing, but that's no reason to punish the ones who got it right. There probably aren't any bands on this list that will own up to being emo, but then again, you can apply that principle to any genre. In any case, here are 10 of the best emo albums ever released — feel free to call them whatever you want.
---
Rites of Spring – Rites of Spring
(1985; Dischord)
Largely considered to be the band that launched "emo" via their anguished take on hardcore, Rites of Spring were a punk band in the tradition of Husker Du, who, one could also argue, played a significant influence on emocore themselves. Rites of Spring's debut album is the pinnacle of emotional hardcore, casting off anger and aggression for vulnerability and soul searching, yet maintaining punk rock's blistering intensity. Singer Guy Picciotto frequently sounds like he's totally losing his shit, which is what makes it all so exciting — his performances with Fugazi seem subdued by comparison. Rites of Spring showed what happened when punk rock grew up a little and began to question more, and point fewer fingers.
---
Dag Nasty – Can I Say
(1986; Dischord)
A proto-emo band in the same tradition of Rites of Spring, D.C.'s Dag Nasty put even more of a pop spin on punk rock. Unlike that band's Guy Picciotto, however, singer Dave Smalley has more of a straightforward sing-speak style, through which he vents diary entry confessions like, "you'll never know the sorrow I've felt or the hours I've stayed awake." Sonically the band played as much influence on West Coast punk, and even later signed to Epitaph Records, homebase for '90s new school superstars like Rancid and The Offspring. Their melodic sensibility was their greatest asset, however, best displayed through the vocal harmonies and awesome riffs of "Circles."
---
Sunny Day Real Estate – Diary
(1994; Sub Pop)
Sunny Day Real Estate's saga is one of various starts and stops, spiritual awakenings, divisions and reunions, media cynicism and enough drama for their own "Behind the Music." Regardless of what was going on behind the scenes, Sunny Day's discography always seemed a few steps ahead of what was going on in the indie rock world. Diary, their debut, maintained a difficult balance between harsh post-hardcore riffage and delicate, tuneful balladry, the likes of which were bridged by Jeremy Enigk's half-crooned half-screamed vocals. Enigk, himself, lent the greatest emotional weight to the group's songs, his own intense wail cracking from sheer strain. It's almost shocking at first, just how much of himself he puts into his performances, but they ultimately serve to make anthems like "Seven" and "In Circles" all the more affecting.
---
Cap'n Jazz – Burritos, Inspiration Point, Fork Balloon Sports, Cards in the Spokes, Automatic Biographies, Kites, Kung Fu, Trophies, Banana Peels We've Slipped On and Egg Shells We've Tippy Toed Over
(1994; Man With Gun)
Cap'n Jazz's debut definitely gets the prize for most awkwardly unwieldy album title of the post-hardcore era, and maybe ever, if it weren't for Fiona Apple. But Burritos is also the stylistic point of origin for many of the less explicitly hardcore-based emo bands to follow. Cap'n Jazz carved greater gulfs between loud and soft, pulled off some dazzling feats of musicianship and, at their most climactic moments, exploded with a fury that even their most intense successors could scarcely contend with. Burritos is as much about grace as it is about emotion or catharsis, and its 12 songs are some of the best to ever be called "emo." Shortly thereafter, however, the band split up, with Tim and Mike Kinsella leaving to form Joan of Arc, while guitarist Davey Von Bohlen started up The Promise Ring.
---
Jawbreaker – Dear You
(1995; DGC)
The consensus favorite Jawbreaker album, as far as I can tell, is the Steve Albini-produced 24 Hour Revenge Therapy, an abrasive punk album with angst and snot in equal supply. But the band's major label debut and final album, Dear You, is the moment where Blake Schwarzenbach's songwriting truly blossomed, resulting in one of the all-time best emo albums, cries of "sell out" be damned. Though some of the edge remains, the trio had moved toward a more epic permutation of their vulnerable punk-pop with more subdued arrangements and wounded, anguished lyrics. Lead single "Fireman" balances one of the band's best melodies with a narrative of recurring nightmares, climaxing with the confession, "If you could hear, the dreams I've had my dear/ they would give you nightmares for a week." But the most emotionally charged moment, "I Love You So Much It's Killing Us Both," is also the hardest hitting musically, its explosive rhythms and power-chord punch underscoring Schwarzenbach's sneer, "If you can't be the life of the party, you'll be the death of everyone."
---
Promise Ring – Nothing Feels Good
(1997; Jade Tree)
A friend of mine once determined that all "emo" ever meant was that a band sounded like Superchunk. That became a lot less true over time, but there's definitely some truth to that theory, at least when it come to bands active in the '90s. The Promise Ring, for instance, kind of sound like Superchunk, playing a similarly hyperactive style of indie rock with shout-along choruses and earworm melodies. In fact, next to the Get Up Kids, The Promise Ring's songs were the catchiest of the bunch, with tracks like "Is This Thing On?" and "Why Did Ever We Meet" just two of a batch of unstoppable anthems on second album Nothing Feels Good. There's sentimentality and vulnerability on display here, sure, but if nobody said otherwise, we'd just be calling this a superb indie rock album.
---
Braid – Frame and Canvas
(1998; Polyvinyl)
The complex rhythmic dynamics of Braid's Frame and Canvas showed that the Champaign, Ill. quartet probably spent some time with Slint and Rodan records, and probably even a little jazz for that matter. But while the group spent a fair amount of time avoiding simple 4/4 time signatures, they spent just as much time sharpening their hooks and finding ways to make progressive indie rock melodic and catchy. Frame and Canvas is the most successful effort on that front, lining up high-speed rockers like "The New Nathan Detroits" against gorgeously harmonized riffs in "Killing a Camera," and, in "A Dozen Roses," one of the only power ballads that could be described as badass.
---
Jimmy Eat World – Clarity
(1999; Capitol)
Not counting the second wave of emo's asymmetrically hairstyled cover models, the genre's biggest stars were, and remain, Jimmy Eat World. Following a barely-noticed major label debut (Static Prevails), the Arizona outfit stepped up their game with Clarity, a punchy, stadium-engineered rock monster that combined the heart-on-sleeve lyrics of bands like The Promise Ring with the massive alt-rock hooks of the Foo Fighters. Scoring their first semi-hit with "Lucky Denver Mint," Jimmy Eat World revealed an ambition well beyond micro-genre scenedom, and a knack for nuanced, introspective songwriting that was in equal parts slow-burning ("Table for Glasses") and firing on all cylinders ("Your New Aesthetic"). The singles got bigger with 2001's Bleed American, though the band never quite equaled Clarity for all-around songwriting quality.
---
The Anniversary – Designing A Nervous Breakdown
(2000; Vagrant)
If a record contains the lyrics, "Muscle and bone/ they encase my heart, but never touch my soul," it's pretty much emo by default. Yet for whatever teenage feelings Kansas City's The Anniversary tapped into, they proved to be sophisticated songwriters on their debut album Designing a Nervous Breakdown. Like a more complex, Midwestern Rentals, The Anniversary's songs were propelled by crunchy guitars, buzzing keyboards and the stunning harmonies of the band's three vocalists — Josh Berwanger, Adrianne Verhoeven and Justin Roelofs. More fun and youthful than desperate and angst-ridden, the band could send instant chills down listeners' spines with a standout track like "All Things Ordinary," but this essentially proved to be the only album of its kind, as the group sorta went classic rock with Your Majesty and then broke up, with individual members moving on to form alt-country, electronic pop and psych-rock groups.
---
Brand New – The Devil and God Are Raging Inside Me
(2006; Interscope)
Long Island's Brand New began life as a fairly conventional pop-punk band, but began an evolution with 2003's Deja Entendu that reached unpredictable new heights with 2006's The Devil and God Are Raging Inside Me. The band took a much darker turn, and while they maintained a huge, crunchy sound, they dropped the pop cultural references of past albums in favor of a more tortured outlook. Shades of Modest Mouse and Arcade Fire loom large over this set, but with a pop sensibility fit for an even broader audience. Chilly slow-burners like "Jesus" mark another important step in emo's ongoing maturity, while "Sowing Season (Yeah)" is the kind of floor-filling anthem that shows it still can rock.
---
You might also like: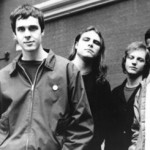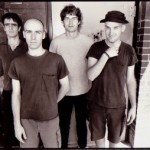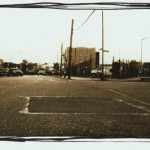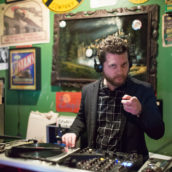 Jeff Terich
Jeff Terich is the founder and editor of Treble. He's been writing about music for 20 years and has been published at American Songwriter, Bandcamp Daily, Reverb, Spin, Stereogum, uDiscoverMusic, VinylMePlease and some others that he's forgetting right now. He's still not tired of it.