10 Essential Single-Artist Soundtracks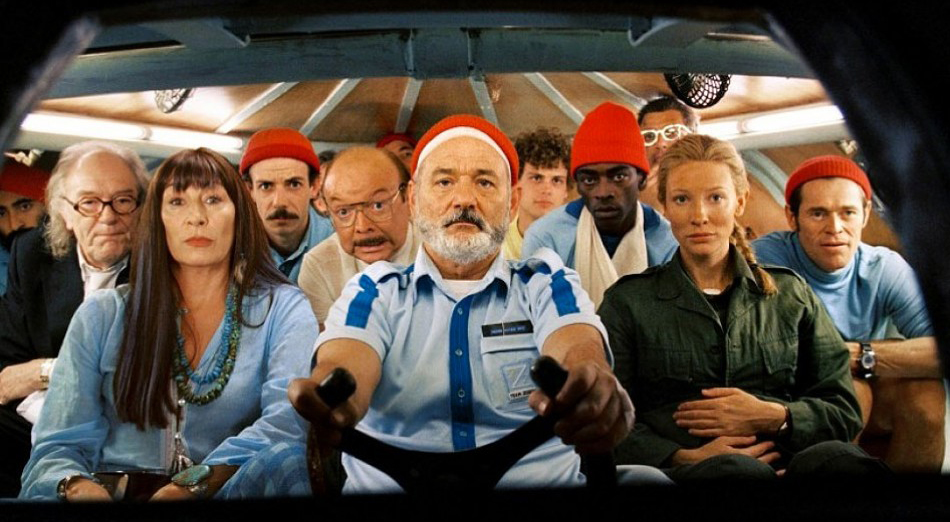 Over the years, I've liked to consider myself a connoisseur of soundtracks. From the John Hughes compilations of my youth, to recent stellar collections for such movies as Scott Pilgrim vs. the World or (500) Days of Summer, it's fairly easy to find great soundtracks filled by various artists. But it takes true artistry, and massive trust, to put together a soundtrack for a film with only one artist. There are more instances of this happening than you might at first think. And, I might still have excluded a favorite of yours. In that case, mea culpa. I did try to set some ground rules for myself (some of which I blatantly broke), one of which was that I didn't want to include soundtracks that were mainly scores. (I broke this for FNL because the music is almost a character in the film, and as opposed to Nick Cave providing an uncharacteristic instrumental score for The Proposition or Jesse James, Explosions in the Sky didn't at all change up their usual gameplan). Because of this, I had to exclude some great ones, including those aforementioned Nick Cave scores, as well as Requiem for a Dream and Inception. I also wanted to limit the field to soundtracks that truly were all by one artist (I broke this a couple of times, but they're really known for being mostly by one artist, as I think you might agree). Thus, I excluded Good Will Hunting, known for introducing most of the world to the music of Elliott Smith, but he only provided six of the fifteen tracks, not even a majority. But, the true purpose of this list is to find single artist soundtracks that really could stand alone as one of the artist's albums, and not just relegated to the soundtrack bin. I think you'll find that all of these easily fit the bill.
---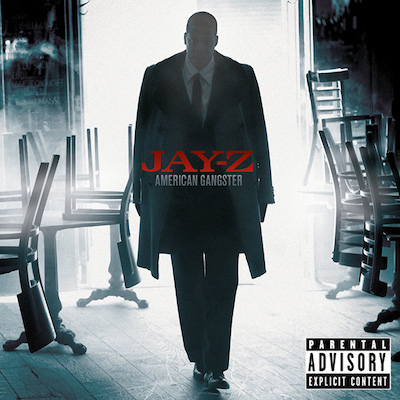 10. Jay-Z – American Gangster (2007, Roc-a-fella)
For every rule, there must be an exception. It would be erroneous to call American Gangster a soundtrack. It was Jay-Z's response to the film, a reaction so positive, he decided to come out of retirement, recording one of the best sets of songs in his career. I couldn't exclude it, mainly because it is quite possibly more inextricably tied to the film than some actual soundtracks. I mean, really, who remembers the Wedding Crashers soundtrack? Despite being a collection of current (at the time) indie tracks, because of its negligible connection to the film, it is entirely forgettable. American Gangster is in some ways the perfect example of a great soundtrack associated with a great movie. Even if it isn't technically an actual soundtrack, it holds together as paid homage to a film better than most of the real deals.
---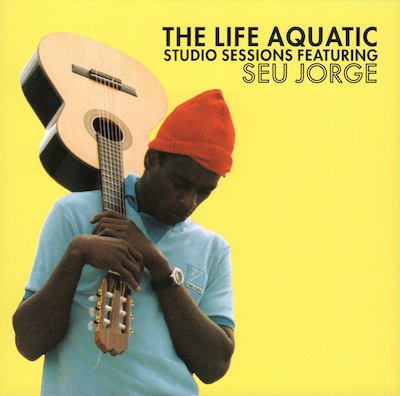 9. Seu Jorge – The Life Aquatic Studio Sessions (2005, Hollywood)
Though few will put The Life Aquatic at the top of their lists of favorite Wes Anderson films, it would be difficult to argue against the power of the soundtrack. I do make a distinction here. The actual soundtrack is a mix, like many other Anderson soundtracks, of eclectic artists and styles. But, when thinking about the film, most will immediately recall the David Bowie covers performed by Brazilian artist Seu Jorge. Is it a cheat to include this album? Maybe, but Jorge's performances of these covers are peppered throughout the film, making them true soundtrack components. And they're done magnificently.
---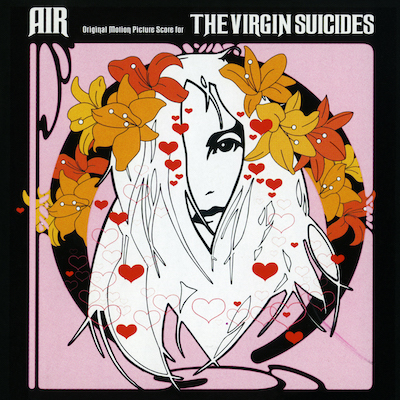 8. Air – Virgin Suicides (2000, Astralwerks)
I once saw Jeffrey Eugenides, the author of the novel, The Virgin Suicides, speak to a large audience in Seattle. He briefly touched on how impressed he was in how a film could visually, and through narrative, translate a book that was told through a collective consciousness of teenage boys. Sofia Coppola's savvy direction pulled off the feat, but another key component in creating the gauzy atmosphere put forth by the book is the breezy and diaphanous (no puns intended) soundtrack by Air. There was a companion soundtrack, with period '70s tracks, but this is the one that truly creates emotional atmosphere. It also introduced many to the pseudonymously named Gordon Tracks, aka Thomas Mars, who sang the exquisite single, "Playground Love." We should expect more of the same as her current film, Somewhere, has the same dual format, with Phoenix providing the background score.
---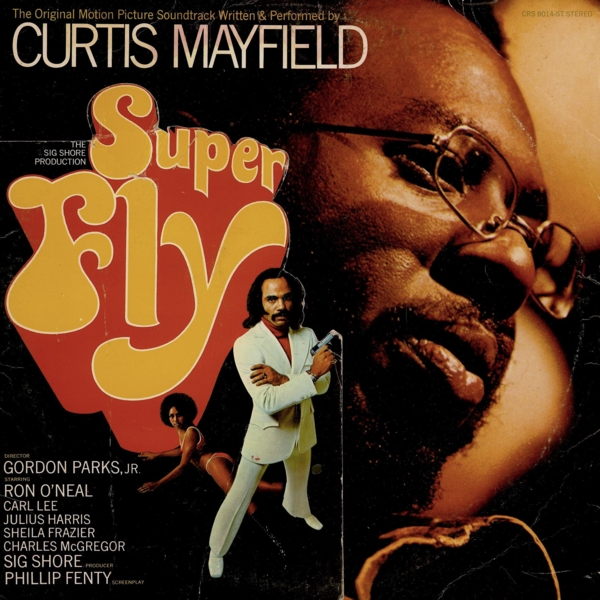 7. Curtis Mayfield – Superfly (1972, Curtom)
I'm not sure I need to say much about this one as it easily speaks for itself. With the soundtrack to Superfly, Curtis Mayfield created a set of songs that have far outlasted the legacy of the film itself. Though the film still thrives in cult circles, the soundtrack itself became a blueprint of funk concept albums and a template for future hip-hop.
---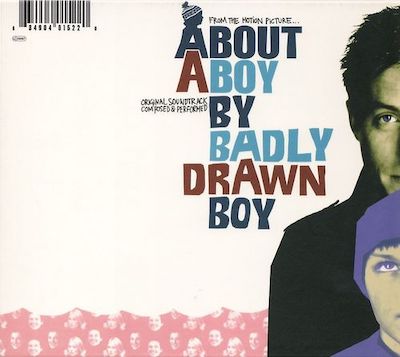 6. Badly Drawn Boy – About a Boy (2002, Artist Direct)
With only one album under his belt, but a boatload of EPs and singles, Damon Gough, aka Badly Drawn Boy, was selected to provide the entire soundtrack for About a Boy. This film, based on Nick Hornby's novel, easily stands on its own apart from the film, while also seamlessly fitting within its framework. That is not an easy task. Hornby, who has an autistic son, was apparently incredibly moved by "A Minor Incident," a song in the film that is representative of a mother's suicide note. And, that is just one song out of 16.
---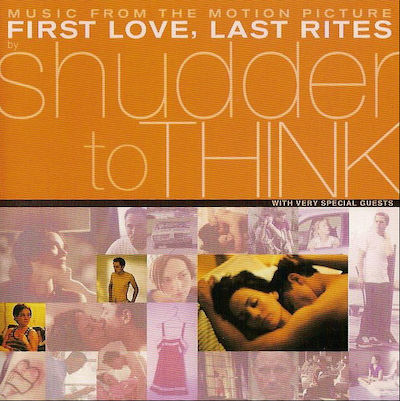 5. Shudder to Think – First Love, Last Rites (1998, Epic)
This is probably the soundtrack and film that will go most unrecognized. This debut film by Jesse Peretz, former music video auteur and later director of The Château and The Ex, was based on a short story by Ian McEwan, before he became a household name from Atonement. Giovanni Ribisi and Natasha Gregson Wagner star in this tense romantic drama, with a soundtrack provided by Shudder to Think and a few of their friends. For those who never got enough Shudder to Think in the '90s, seek out this out-of-print gem. With vocals provided by Jeff Buckley, Liz Phair, Nina Persson, John Doe, Billy Corgan and Robin Zander, the soundtrack provides a perfect balance between solid pop album and background color.
---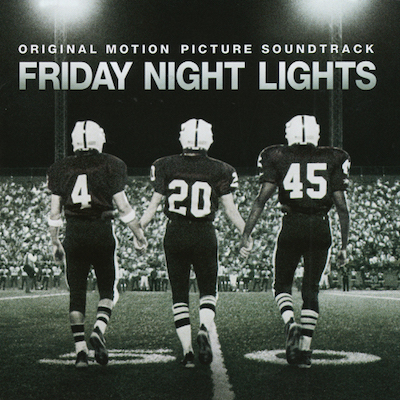 4. Explosions In the Sky – Friday Night Lights (2004, Hip-O)
Man, do I love this album. The marriage between Explosions in the Sky and the film, Friday Night Lights was kismet. Having been raised in West Texas, where Buzz Bissinger centered his landmark book about high school football, the members of the band could bring a familiarity to the table that no one else could. And, boy howdy, did they. Midland-Odessa, and the stories of the adolescents playing football there, are completely alien to me. While I could not imagine living there, the soundtrack by Explosions in the Sky grounded the film and its environs in an entirely humanistic fashion. The band's atmospheric music sprawls across the film like the West Texas plains, and grounds the real-life stories of the Odessa families with pathos. In a word, gorgeous.
---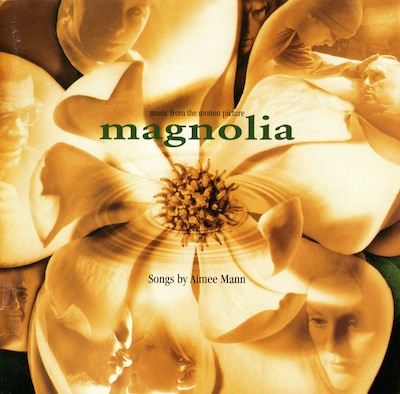 3. Aimee Mann – Magnolia (1999, Reprise)
I cannot think of a film and soundtrack that were as intricately tied as for Magnolia. Paul Thomas Anderson collaborated closely with Aimee Mann, listening to the songs she was writing and incorporating them into the film to the point where her involvement in the soundtrack was unavoidable. Lyrics from her song, "Deathly," even appear as lines of dialogue, spoken by Melora Walters. In a tour de force emotional turning point, the main characters sing along, in a kind of dreamy inner music video, to the weepy "Wise Up," a song that was originally supposed to appear in Jerry Maguire. Though a small handful of non-Mann tracks appear on the soundtrack, it really belongs to Aimee, and in particular the aforementioned tracks and the exquisite "Save Me."
---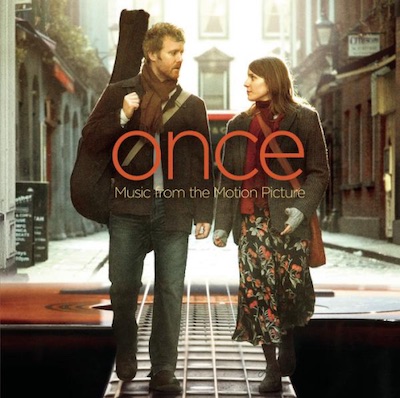 2. Glen Hansard & Markéta Irglová, aka The Swell Season – Once (2007, Columbia)
Though quite a few of the tracks that make up the soundtrack of Once appeared one year before, either as part of the Frames' The Cost or the first Swell Season album, there is no denying the magic of these songs in this format. As opposed to many of the other albums on this list, the music in Once is diegetic, meaning it takes place within the narrative of the film, played and sung by characters instead of providing background atmosphere. In the case of Once, the music IS the story. The songs exquisitely encapsulate this happenstance romantic / platonic relationship and the feelings within. "When Your Mind's Made Up," "Say it to Me Now" and the title track all tend to make me well up. It is a truly magical film, one with a soundtrack that easily stands alone.
---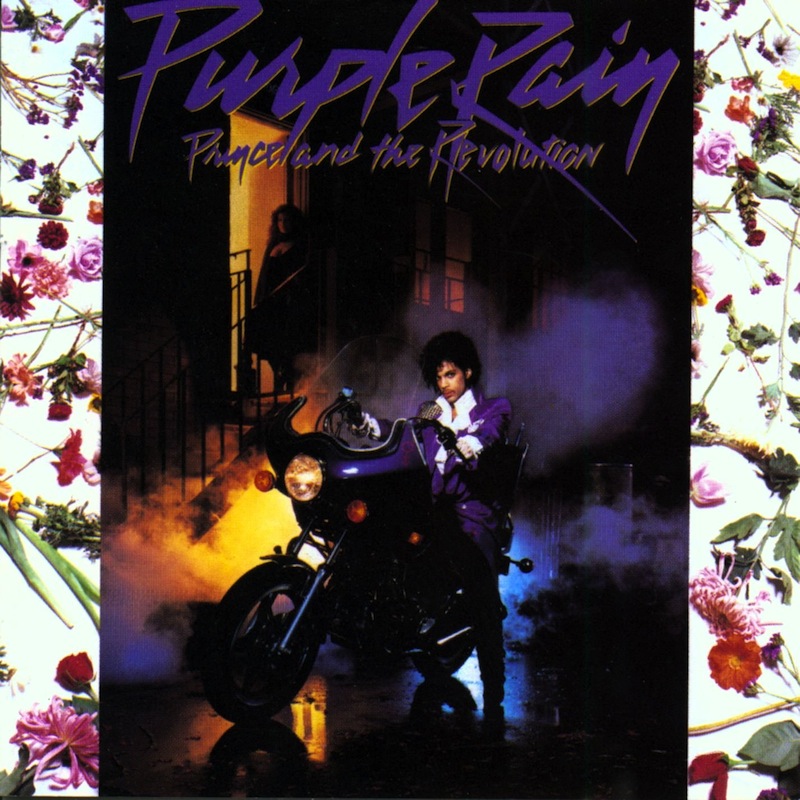 1. Prince – Purple Rain (1984, Warner Bros.)
Here it is, the best of the best. There is possibly no other soundtrack album in existence that so easily blends in with a particular artist's catalog. A true soundtrack for the film could have included tracks by both Apollonia 6 and The Time, but Prince went ahead and created the tightest `Prince' album he could out of the music from the film, in turn recording the best album of his long career. His Purple Badness apparently wrote handfuls of songs that could have ended up in the film, whittling the field down to these powerhouse nine tracks. Every song is a keeper. Every song resonates within the framework of the narrative. Every song is groundbreaking in some way, whether the lack of a bassline in "When Doves Cry," the guitar solo ballad of the title track, the hand signal 'playalong' feel of "I Would Die 4 U" or the PMRC creating "Darling Nikki." But, before I get winded, I'll just refer you here for more information.