10 Essential Staten Island Albums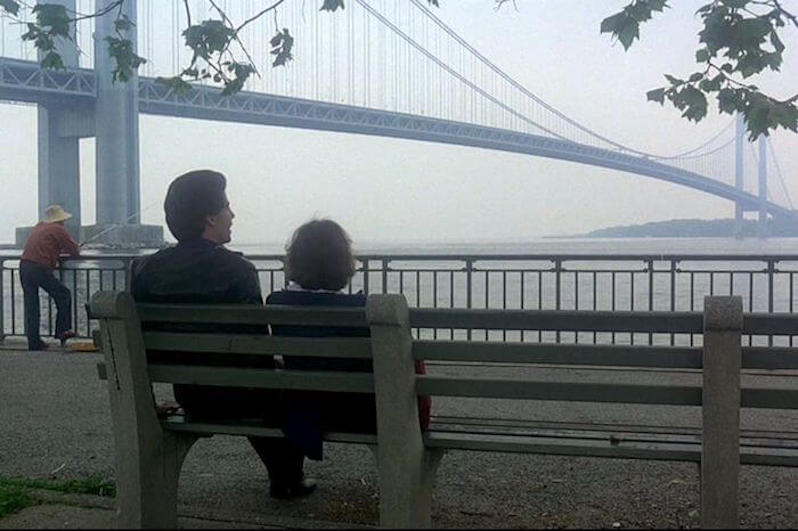 Welcome back to the Treble World Tour, a series of Top 10s covering albums that best represent certain locations—cities, states, territories, even entire nations. We consider representative releases on three levels: They were made by artists from a place, they contain music about or inspired by the place, and/or they were made in that place. We're coming to the end of our musical journey through New York City's boroughs, wrapping up in Staten Island after picking over experiential albums from Manhattan, The Bronx, Brooklyn, and Queens. SI is New York City's largest borough in area but smallest in population. Without quite the same urban buildup and attendant issues as its neighbors, the stories told and the storytellers available in Staten Island are harder to find. So for better or worse this top 10 will be "the Wu-Tang list," acknowledging output from one of hip-hop's most important cottage industries. But we also recognize the borough's contributors to canon in different forms of pastoral Americana and the music of nightclubs across genres and decades. While the quantity of Staten Island's gems might drop off sharply from the rest of the Big Apple, their quality can't be questioned.
---
Roy Clark – The Lightning Fingers of Roy Clark
(1963; Capitol)
The host of Hee Haw and fast-plucking country surf artist Roy Clark—from New York City? As antithetical as it might seem to the country icon's cred, he did indeed spend a significant part of his childhood in Staten Island. How much of an influence that part of his youth played on his music is perhaps negligible, but there's a certain novelty about knowing that one of the most successful country artists of his era actually hailed from the same part of the city as Wu-Tang Clan. In any case, The Lightning Fingers of Roy Clark is a fun, swinging set of instrumental country and surf rock that's essential listening for anyone who's ever loved the sound of a Fender Jazzmaster with the right amount of reverb. – JT
---
Joan Baez – Farewell, Angelina
(1965; Vanguard)
Folk revival sounds that were a staple of Joan Baez's career were at the center of the Greenwich Village scene in the 1960s, of which Bob Dylan was undoubtedly the biggest star. And for a time, Dylan and Baez had a personal relationship as well. But before crossing the Upper Bay to Manhattan, Baez was born and raised in Staten Island, later becoming involved in music as a student in Massachusetts. Baez has had a prolific career, to which a number of standout albums can be pointed, but Farewell, Angelina is one of her strongest sets of songs, featuring a number of songs that Dylan himself made famous ("It's All Over Now, Baby Blue," "A Hard Rain's Gonna Fall"), as well as a prettier more vocally strong presence that sounds almost more akin to the English folk rock sounds of the time. – JT
---
Various artists – Saturday Night Fever soundtrack
(1977; RSO)
We at Treble are well aware that the film which made both John Travolta and disco household names takes place in Brooklyn. Yet much in the same way that the Williamsburg Bridge is a real-world transition between Manhattan and Brooklyn for Sonny Rollins and his album The Bridge, the Verrazano-Narrows Bridge represents a filmic path to redemption from Tony Manero's tough Brooklyn life to an idealized one in Staten Island. There's just one problem: Saturday Night Fever might be the biggest little art-house film ever made. Its reluctant, just-this-side-of-bitter ending turns Manero's SI future into the white whale he'll never capture, and makes the bridge a constant, tragic reminder of that failure. Everything about the movie and the music is a facade, as flashy and contrived as the disco genre each embraced so wholly. – AB
---
David Johansen – David Johansen
(1978; Blue Sky)
The first person I thought of when we began pondering the music of the final installment of our Five Boroughs music series wasn't RZA, GZA or Ghostface Killah, but rather David Johansen—I distinctly remember him going to a tiki bar with Anthony Bourdain on an old episode of No Reservations, in fact. But not all of the New York Dolls were SI natives (Johnny Thunders, you might remember, showed up in our Queens list), which offers the opportunity to look back at his underappreciated solo debut, well before he adopted his silly lounge/calypso Buster Poindexter persona. In fact, this album more or less sounds like a New York Dolls album, with lots of glam-rock riffs, plinking rhythm & blues piano, and lyrics about girls and being funky and the sort. It's fun, sugary rock 'n' roll music that feels good and is meant to be played loud. In the name of Staten Island. – JT
---
W.A.S.P. – The Headless Children
(1989; Capitol)
In terms of glam metal, WASP were always one of the best, sitting with Motley Crüe and Twisted Sister as one of the groups of the scene that combined sincere raw-throated aggression with the sheen and stomp of '70s glam rock. But it was The Headless Children that really elevated the group from raw and nasty glam metal to being worthy contributors to heavy metal at large. Take, for instance, the substantially more aggressive title, backed up by a killer opening track that rips like Judas Priest or Iron Maiden save for a very pretty and accessible guitar passage underpinning the middle section. It then segues into a cover of "The Real Me" from The Who's Quadrophenia, offering a good snapshot of where precisely their glam influences came from. W.A.S.P. always stood out from their LA peers because, well, they weren't really an LA band. Blackie Lawless was originally from the New York borough of Staten Island, strengthening that Twisted Sister connection, and so his proximity to the melting pot of glam, punk rock and heavy metal in the New York clubs explains W.A.S.P.'s sound a great deal better than the particular glitz of other LA bands. W.A.S.P. sits comfortably next to the Buzzcocks and Blondie and Beastie Boys as a great New York band emerging from the great splintering of punk after '76, following the heavier and more theatrical route but containing the same kind of energy as the CBGB greats. The album careens from gothic theatricality to bright glam metal shredding to punky-poppy stomp to some truly gnarly shredding and ripped vocal chord screams. There's been a lot of rehabilitation of metal's image in the broader music lover's diet, but you really don't love metal qua metal if you don't love this album, one of the greatest of '80s heavy metal and one that simply would not have existed without New York City somewhere behind it. – LH
---
Wu-Tang Clan – Enter the Wu-Tang: 36 Chambers
(1993; RCA/Loud)
The middling drum machines of "Bring da Ruckus." Black mysticism and militant political organization in "Wu-Tang: 7th Chamber." A heaping dose of early 1990s drug crime in "C.R.E.A.M." The honest-to-God funereal soul of "Tearz." And of course, gloriously terrible kung fu flicks sampled in "Protect Ya Neck" and "Shame on a Nigga" and everywhere else. Do you want hip-hop that will rock and shock the nation? Because that's how you get hip-hop that will rock and shock the nation. Struggling rapper brothers RZA and GZA and their friend Ol' Dirty Bastard started putting that shit in a blender, eventually attracting other rappers from Staten Island sites like Park Hill and Stapleton Houses who took on Hall of Fame alter egos: Method Man, Ghostface Killah, Raekwon the Chef. They coalesced into a verbal fighting force, nine strong from the island they called Shaolin. Molded by RZA's torture chamber of battle rap, skilled in the deadly use of the posse cut, their uncanny rhymes and beats from 36 Chambers land like so many punches to the chin. And for as vital an origin story as this album is, props on top of props must be given to the Clan and to record label executives for letting individual Wu-Tang soldiers tell more of their own tales on their own albums. It was like opening a Marvel Studios for rap, and a quarter-century later it still ain't nothing to fuck with. – AB
---
GZA/Genius – Liquid Swords
(1995; Geffen)
Every member of Staten Island's Wu-Tang Clan can be defined by their unique personality and stylistic approach—RZA is the mastermind, Raekwon is the vivid storyteller, Ol' Dirty Bastard (RIP) was the jester, Ghostface was the wildcard, Method Man the charismatic crowd-pleaser and so on. For the GZA, it's right there in his stage name: He's the Genius. More specifically, his obsession with chess and intricate lyrical techniques earned him his nickname, and it's in part because of this that his solo debut is among the most chilling and unsettling of the Wu-Tang solo efforts. His is a cold and distant storytelling, half in the samurai fantasy of the Wu-Tang Clan mythology and half in true crime narratives, all scored to RZA's minimalist minor-key productions. "Picture bloodbaths in elevator shafts," GZA says at the beginning of "Duel of the Iron Mic," and if that doesn't send a chill down your spine then by all means, proceed with caution. – JT
---
Ghostface Killah – Supreme Clientele
(2000; Razor Sharp/Epic)
After Ghostface Killah's work on Raekwon's Cuban Linx and his own Ironman, our hero retreated from the mafioso narratives he perfected and popularized to make his bugged-out masterpiece, an obliquely but deeply personal record, rich with emotion, humor, violence, and gravity. Supreme Clientele finds Ghost utterly word-drunk, twisting dizzying free-associative fly shit with more regard for tone than for clarity, dropping highly specific, absurdist imagery and hard-as-nails street shit in the same breath, painting images somehow both vivid and blurry. This is Tony Starks at his freest, flyest, and most fantastical, honoring both his loftiest and crudest ideas, in love with language, and rapping his ass off. – BD
---
Cymbals Eat Guitars – Why There Are Mountains
(2009; Memphis Industries)
Staten Island, it's been good to us. But the best it's ever given, as a geographic location affording some immensely talented artists is the genre defying, multi-dimensional powerhouse Cymbals Eat Guitars, the brainchild of frontman and lead guitarist Joseph D'Agostino. Why There Are Mountains, their debut effort, is an LP of tremendous sonic courage and confidence that simultaneous inhabits similar sonic spaces to peerless indie influences like Pavement while straddling scorched-earth emo harmonies and J Mascis guitar noodling. If this sounds incredible, and you're asking yourself right now "why haven't I heard this?" I suggest you remedy it. Start with the track "…And the Hazy Sea" and move forward from there. Every effort from CEG has been an exercise in deliberate aural craftsmanship that elevates each prior release and contextualizes D'Agostino and crew's quadrilogy unto another level. (Also, please tour and record another record, we miss you so damn bad!) – BR
---
The Budos Band – The Budos Band III
(2010; Daptone)
On their third album this Staten Island instrumental ensemble mine Latin, Caribbean, and Afrobeat styles for results far edgier and punchier than most of their fellow R&B revivalists on the Daptone label. The horn screams, chugging guitar, and all manner of deep percussion rest somewhere between Lalo Schifrin's classy crime drama work for small and big screens, and the gritty, grimy soundtracks of blaxploitation. All this, and The Budos Band even manage to bend top-tier pop (read "Reppirt Yad" backwards) and metal ("Black Venom") to their will. If the Beastie Boys had ever commanded a big band, or directed a full-length movie based on "Sabotage" and set it in SI, you have to wonder if the music might have sounded like this. – AB
---
Support our Site—Subscribe to Our Patreon: Become one of our monthly patrons and help support an independent media resource while gaining access to exclusive content, shirts, playlists, mixtapes and more.