10 Essential Queens Albums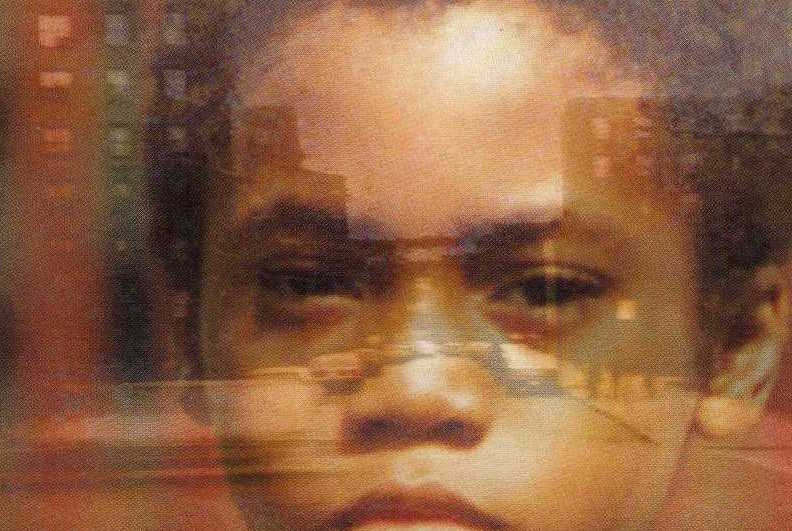 Welcome back to the Treble World Tour, a series of Top 10s covering albums that best represent certain locations—cities, states, territories, even entire nations. We consider representative releases on three levels: They were made by artists from a place, they contain music about or inspired by the place, and/or they were made in that place. This week, we deliver our penultimate installment in our series on the 5 Boroughs. After spending some time in Manhattan, The Bronx and Brooklyn, we give a listen to the music of Queens. And much like those three, Queens is remarkably diverse in its musical output, less a particular scene than the point of origin for many of popular music's innovators. Punk rock, jazz, hip-hop, club music—it looks on paper like a lot of what New York City's music at large has been over the past century or so. Yet perhaps because Queens is so big, so diverse, and somewhat separated from the flash and grandeur of Manhattan, some of these entries feel like those of outsiders, iconoclasts, even lovable freaks. Narrowing down 10 albums to represent Queens is, admittedly, not as challenging or frustrating as it is with Manhattan, but it also produces some interesting results regardless. From Long Island City to Corona, Hollis to St. Albans, let's take a tour through the sounds of Queens.
---
Cecil Taylor – Unit Structures
(1966; Blue Note)
Raised in Corona, Queens and educated at the New York College of Music (later absorbed into NYU), Cecil Taylor was both an artist well versed in music theory and one who sought to disrupt how we understand it. A free-jazz artist whose methods were intense, highly percussive and somehow musical in spite evading concrete melodies, Taylor was described by writer Val Wilmer as playing "eighty-eight tuned drums," due to the physicality of his playing. That's a prominent aspect of his landmark album Unit Structures, which is a meeting between elegance and chaos. With first track "Steps," Taylor drops the listener into a whirlwind of atonality and tension, but this isn't noise. The more subdued ambiance of "Enter Evening (Soft Line Structure)" is more like an eerie film score. This is music to be discovered, to be studied and unraveled carefully. It's highbrow, yes, but it's also manic, ferocious and never boring. Even after more than 50 years, Unit Structures is one of jazz's most exciting sets of music. – Jeff Terich
---
Simon & Garfunkel – Bookends
(1968; Columbia)
Sorry if I'm mistaken about this—I'm working off old photos of Long Island beachfront property and a canned beverage I'm informed is "kelp fruit punch"—but my sense as a loveseat rock historian tells me that Simon & Garfunkel were perceived as "safe" branches of the folk-rock scene of the '60s. Probably because their biggest hits, "Bridge Over Troubled Water" and "The Sounds of Silence," were treatises on the tormented search for comfort in a merciless environment, and the depth of their jauntier hits like "Mrs. Robinson" and "Cecilia" was outpunched by their levity. Bookends will knock those misconceptions out cold, at least in its superb if diffident first half. With the stark drop of a Moog synthesizer, Paul Simon calls up the most dangerous song of his career in "Save the Life of My Child," detailing a supposedly suicidal ledge-stander and the almost sarcastic responses his peril elicits from the crowd on the street. In the end the would-be jumper is happy with the 15 minutes. The discordant electronic splashes are both novice and powerful. After that threat's abated and everyone calms down, Simon focuses on personal relationships where characters both notice their surroundings and intentionally avoid the hardest truths. They are brilliant short stories: the couple reluctantly buying into the redemptive sales pitches of "America," the intellectualizing self-talk of a couple breaking up in "Overs" ("We're just a habit—like saccharin"), and the last gropes of wonder by two aging park-benchers in "Old Friends." These songs show how Simon made use of lyrical details that surround relationships and tell a fuller account—mere straight-up confession would have rendered them awkward and pallid. In other words, Simon sounds, well, tough. The second side essentially contains leftovers from the duo's work on The Graduate's soundtrack, but they're all good and one of them's "Mrs. Robinson," in which the handbook for post-war suburban survival gets ripped to shreds (or, more likely, stowed away in the attic next to now-useless baby clothes and that awful throw pillow). – PP
---
Heartbreakers – L.A.M.F.
(1977; Track)
The New York Dolls were a Manhattan band fronted by a Staten Island native (let's put a pin in that until later), whose Queens-born guitarist was a cult icon in the making. But the debut album by his next band was, essentially, a UK album. Huh? East Elmhurst and Jackson Heights-raised Thunders, who was born John Anthony Genzale, formed The Heartbreakers after the Dolls broke up, with several notable musicians rotating in and out, including Richard Hell (whose own entry on our Manhattan Albums list is worth queueing up). Yet despite heavy live activity, Thunders' new band wasn't attracting the kind of attention stateside that they had wanted, and so they crossed the Atlantic where they found a more receptive audience, a label and a new place to call home temporarily. And yet their sole album L.A.M.F., named after a common graffiti tag in New York City at the time ("Like a mother fucker"), sounds like the sounds of NYC in the '70s—The Ramones, Blondie and, naturally, The New York Dolls all looming in their sleazy, charged-up punk rock sound. Both sides of the Atlantic can make their claim to being punk rock's first or best shots, but only one can claim Johnny Thunders. – JT
---
Cyndi Lauper – She's So Unusual
(1983; Portrait)
The legend and value of Cyndi Lauper towers over any individual bracket of entertainment she's been involved with, to the extent where even her six-million-selling debut album doesn't offer an all-encompassing portrayal. Even her trademark song, a drastically amended cover of Robert Hazard's "Girls Just Wanna Have Fun," doesn't serve as the decree it was in 1983. The year she emerged as a solo artist, Lauper played—with considerable hilarity, wisdom, and tutelage by wrestling star Captain Lou Albano—a very specific character: a quick-witted but kind-hearted urban rogue who plugged her favorite Queens thrift stores on Johnny Carson. And despite being a commercial titan that spawned four Top 5 singles, She's So Unusual doesn't really encapsulate everything about the moment Lauper fractured the boundary between punk anti-fashion and mainstream pop. At heart it's a showcase of songs from tasteful pop songwriters of the time: Hazard, Prince ("When You Were Mine"), the Brains' Tom Gray ("Money Changes Everything"), and Jules Shear ("All Through the Night," the album's best moment). Two Lauper originals, the fragile ballad "Time After Time" and the unrepentant "She Bop" (an ode to off-time masturbation with the great aside line "I hope He will understand" [with a capital "H"]) have proven to be the heartbeat of the album in ensuing decades. But listening to it more than 35 years later, She's So Unusual sounds firmly fixed to the decade it appeared: No synthesizer impulse is refused, no guitar rocks very hard or for very long, and there's a member of the Hooters behind the console. Lauper's root character emerges from the wall of oxide from time to time, especially in the gleefully ribald "She Bop." But She's So Unusual is deeply entrenched in its time, whereas its creator has become a more meaningful and complete hero as fewer people were listening. – PP
---
Run-DMC – Raising Hell
(1986; Profile/Arista)
Run, DMC, and Jam Master Jay lived and breathed—and even tragically died—for the honor of representing Hollis, Queens. Raising Hell was the rappers' third album in three years, and for as vital as both Run-D.M.C. and King of Rock were, Raising Hell managed to be both important and great. It was great because, with four proper timeless singles (from "My Adidas" to "You be Illin'") and a couple deep-cut favorites ("Peter Piper," "Dumb Girl"), it kept things interesting in a genre still largely limited to innocent boasting about your clothes, your girls, and your ride. It became important when Run-DMC went beyond their past practice of inserting rockstar guitar riffs into their rockstar rhymes. Performing "Walk This Way" alongside Aerosmith may have been a novelty but it was also a sea change, a moment when capital-letter White American Music gave (returned?) space on stage to the black lyrical experience, and the world's critics and fans responded with a resounding "hell yeah." Raising Hell is a gateway to decades more music we love, from Public Enemy and "99 Problems" to the peak names of rap-rock and nu-metal. – AB
---
Anthrax – Among the Living
(1987; Island)
Anthrax may have been formed in Queens, but their thrash opus Among the Living was recorded in the sun drenched, brutally bleak landscapes of…Florida. A hellscape that I am intimately familiar with. Among the Living is a gorgeous couplet of thrash perfection and classical metal stylings that produced a truly monstrous and utterly joyful album that flirts with lyrical content that quite simply, whips ass. From Judge Dredd (ever see Dredd? that film ruled) to Stephen King, and of course mosh pits. This is a pre-pubescent fever dream of smooth brained madness, of course Scott Ian's guitar style is still ridiculously heavy, choppy and truncated. The album is rich with thunderous drums and Joey Belladona's tenor centric vocals. Among the Living is a masterpiece in trash and thrash, two words that are separated by a single letter, the letter h of course, which stands for HELL. Apologies, my brain went back to 14 years old after listening to Among the Living. – Brian Roesler
---
A Tribe Called Quest – The Low End Theory
(1991; Jive)
The St. Albans neighborhood of Queens was either the birthplace of or landing pad for a stunning roster of jazz musicians including Miles Davis, John Coltrane, and Lena Horne. Yet most never really got around to representing the borough on album or in a studio. Instead, the task of addressing the jazz legacy of Linden and Farmers boulevards (SHOUT OUT LL COOL J) rests on this Queens rap trio's endlessly funky sophomore album. With the exception of the rebel yell of "Scenario"—one of rap's best-ever posse cuts—The Low End Theory is somehow both a smidge more upbeat and a wholly different kind of chill compared to People's Instinctive Travels and the Paths of Rhythm. Having helped to established the Native Tongues crew and sound with the blunted hip-hop of their debut, A Tribe Called Quest here chose to load up on deep Ron Carter double bass and crisp bebop drum breaks. It's a love letter to the genre ("Jazz (We've Got)") and Q-Tip and Phife Dawg's stomping grounds ("Check the Rhime"), and even a backhanded one to their place in the music industry ("Show Business"). If you're looking for an album with a perfect beats-to-rhymes ratio, The Low End Theory might be it. – AB
---
Nas – Illmatic
(1994; Columbia)
When a 19-year-old Nasir Jones wrote Illmatic, his goal was to bring the listener into his world, specifically the Queensbridge Housing Projects where he grew up. "It wasn't about being a rap star; it was about anything other than," he said in a 2002 interview. "I want you to know who I am: what the streets taste like, feel like, smell like. What the cops talk like, walk like, think like. What crackheads do — I wanted you to smell it, feel it." Illmatic depicts his neighborhood in vivid detail, a survey of a landscape rife with poverty, drug addiction and gang violence. It's also about his own dreams, frustrations and fears, and learning to survive: "The city never sleeps, full of villains and creeps/ That's where I learned to do my hustle, had to scuffle with freaks." For that matter, it features most stunningly produced hip-hop ever released, with hall-of-fame beats from Pete Rock ("The World Is Yours"), Large Professor ("It Ain't Hard to Tell") and DJ Premier ("NY State of Mind"). It's as much an autobiographical document as it is a story about Queens itself. – Jeff Terich
---
Mobb Deep – The Infamous…
(1995; Loud)
Mobb Deep's bulletproof second album gets at the truth of New York (via Queensbridge) in a way that few records manage. It understands that New York drains you, that it cracks your skin, dims your eyes, bows your head—that it can make you numb. Its samples are hazy, twinkling, blue-grey; its drums snap and knock and shatter like falling ice. The Infamous… is grim, reflective, vivid, and unrelentingly violent. Through Havoc and Prodigy, we see a cracked world: cold mornings, pools of blood, bone fractures, hand-to-hands. When the wind slices through you and the new snow rots into brown sludge, this is the album to turn to. – BD
---
Joey Beltram – Classics
(1996; R&S)
So far in this World Tour series we haven't made strong connections to club music in any New York borough. That might be because many of New York's contributors either were DJs spinning other people's work, or artists who found their first or biggest successes beyond the city. But we can't underestimate the importance of Queens native Joey Beltram to acid and everything after. Classics is a collection of some of Beltram's earliest vinyl sides, including his first documented release "Energy Flash" (pushed to greatness by a well-placed sample of Orbital's "Chime") and "Mentasm." This song, created as Second Phase with fellow Queens producer Mundo Muzique, birthed the fuzzy siren known as the "Hoover sound" used in countless tracks and remixes to follow (including a popular remix of Human Resource's "Dominator"). The rest of Classics helps cover three years of lush 303-driven arrangements for labels representing Continental and Detroit techno, and hinting at big beat and junglist scenes years down the road. Queens makes, the world takes. – AB
---
Support our Site—Subscribe to Our Patreon: Become one of our monthly patrons and help support an independent media resource while gaining access to exclusive content, shirts, playlists, mixtapes and more.