10 Essential Modern Prog Albums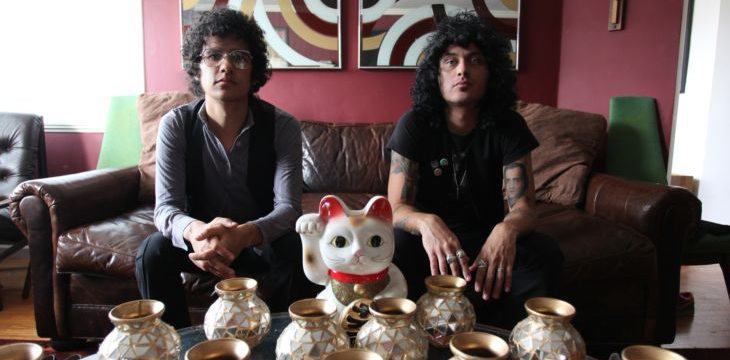 Few genres have ridden a historical wave quite like progressive rock's. Response to the demanding-yet-rewarding style have been split from the start, with most critics standing pretty firmly on either side. Still, no one can deny the influence that prog rock has had on modern music, with its serious tone, narrative leanings and emphasis on technical proficiency and sonic diversity. In fact, we at Treble were pretty surprised when a recent article in Huffington Post predicted that a Top 40 prog revival would soon replace the neo-neo-neo-folk of Mumford & Sons. From where we sit, prog never left the building; if anything, the genre has just expanded its territory over time. No longer chained so strongly to rock, prog has extended its epic reach to metal, electronica, pop, punk, and even hip-hop. Examples, you say? You've got it! Here are 10 Essential Modern Prog Albums, all released in the 21st Century.
---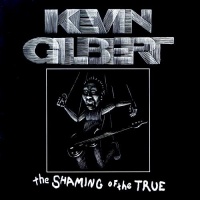 Kevin Gilbert – The Shaming of the True
(2000; KMG)
The late Kevin Gilbert always had a knack for crafting prog-influenced music with a pop accessibility, as he showcased via a number of LA-based bands, including Giraffe and Toy Matinee. But despite his immense talents Gilbert experienced the darker side of the music industry first-hand. Though he boasted prolific discography (as a writer, performer and producer) and touched potential breakthrough via his involvement on one-time-girlfriend Sheryl Crow's award-winning debut, Gilbert repeatedly missed his chance at fame, each failure driving his already-potent depression a little bit deeper. Gilbert died in 1996, due to an apparent suicide by autoerotic asphyxiation.
Before his passing, Gilbert had begun work on what would become his magnum opus: The Shaming of the True. Via a mix of prog-influenced writing and singer/songwriter charm, Shaming tells the story of Johnny Virgil, a would-be rock legend based heavily on Gilbert's own life experiences. Through a collection of tongue-in-cheek ballads and rockers, Gilbert details Virgil's quick rise to fame and even swifter downfall, as well as the moments smashed in-between. Together, the pieces form a prog rock opera of sorts. There's a lot to love on this record — the a cappella "Suit Fugue," written from the perspective of record executives, the epic "Certifiable #1 Smash," the mournful "A Long Day's Life" — but these songs almost never saw the light of day. Thankfully, Gilbert's estate was persistent in securing the completion and release of the album, overseen by Nick D'Virgillo (ex-Spock's Beard) and producer John Cuniberti. — ATB
Listen: "Certifiable #1 Smash"
---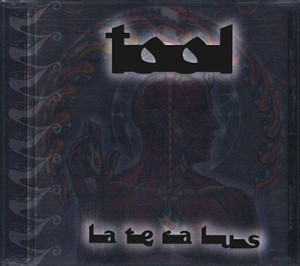 Tool – Lateralus
(2001; Volcano)
Tool's sonic and career trajectory has matched that of your basic rocket payload. They took off with the screaming metal launch on Opiate, were seen in the skies at large with the intelligent nu-metal on Undertow, hit the stratosphere with Aenema, and reached orbit with the ambitious Lateralus. Constantly refining their combination of rebel energy and complex artistry, Tool wholly embraced tenets of classic progressive rock that were as outrageous and creative as they were beautiful and loud. The track list subtly samples cats and commemorates dogs. Song themes are inspired by the Fibonacci sequence, Hindu symbolism, and aliens. Performances are strung into 20-plus-minute suites and built from dozens of shifting time signatures. Guided by the steady hand of producer David Bottrill and engaging voice of Maynard James Keenan, listeners navigate the swirling music of Danny Carey (drums), Adam Jones (guitar), and Justin Chancellor (bass) without getting crushed by the G-forces along the way. Or maybe they were, and enjoyed the trip anyway. – AB
Listen: "Schism"
---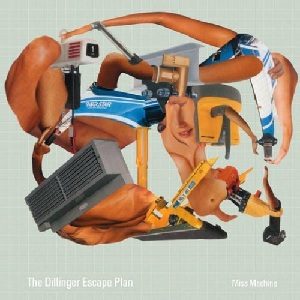 The Dillinger Escape Plan – Miss Machine
(2004; Relapse)
It's possible to pigeon-hole New Jersey's The Dillinger Escape Plan into a wide variety of genres; in the end, that's exactly what makes them a modern prog act. The band's 1999 debut Calculating Infinity was beautiful mathcore brilliance infused with an alt. metal edge. And, in many ways, their rhythmic experimentation might have been enough to qualify that record's sound as prog. Once vocalist Greg Puciato was thrown into the mix the band's writing style became even more expansive, incorporating references to jazz, electronica and fellow experimental rock acts. But it's not the variety of genres present on Miss Machine that makes it an excellent example of a modern prog album, it's the manner in which they're incorporated. Whether it's via the chilling, extensive breakdown on "Sunshine the Werewolf," the gradual escalation of "Phone Home," or the frantic push/pull of "Set Fire to Sleeping Giants," there is a fantastic bombast to the way that Dillinger Escape Plan pull together rhythmic and compositional concepts to an extent that pushes the limits of math rock all the way into arena of modern prog. — ATB
Listen: "Setting Fire to Sleeping Giants"
---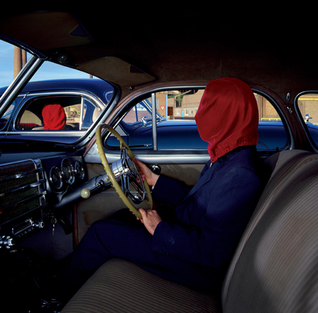 Mars Volta – Frances The Mute
(2005; Gold Standard)
Omar Rodriguez-Lopez and Cedric Bixler-Zavala met as teenagers in El Paso, Texas, secured a close friendship, formed a progressive post-hardcore band, At The Drive-In, and the rest is unadulterated history. These two musicians always had an ornate attention to detail, a unique intelligence that many listeners couldn't understand, and a devotion to making some of the most ambitious prog rock music known to man. Rodriquez-Lopez and Bixler-Zavala formed The Mars Volta almost immediately after the dissolution of ATDI in 2001; they must have been brainstorming ideas for a while. If De-Loused in the Comatorium was the introduction to The Mars Volta's relentless experimentation, then follow-up Frances The Mute was its immaculate conception. Lyrically, it's a story about a son who is on a mission to avenge his mother's murder; the concept came from a diary that the band's late audio artist, Jeremy Michael Ward, found while repossessing a vehicle. Musically, Frances The Mute is a behemoth. Equally cathartic and soothing, problematic and whimsical, the album is a 77-minute marathon of peaks and valleys. Rodriquez-Lopez's violent guitar soloing on opener "Cygnus…Vismund Cygnus" descends into ominous field recordings and onto the horn-blowing adventures of "The Widow." Jon Theodore is a monster of heavy rhythm on the drums, and there's a Latin flavor that permeates over the entire record. The Mars Volta called it quits in 2012, and if you start with the first ATDI album, Acrobatic Tenement, and listen in order to the last Volta album, Noctourniquet, you can experience Rodriquez-Lopez's and Bixler-Zavala's progression and hear their vision. — JJM
Listen: "The Widow"
---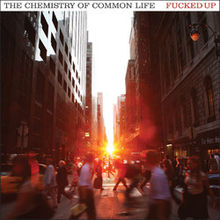 Fucked Up – The Chemistry of Common Life
(2008; Matador)
It's a confusing thing to go your whole life being told that punk was a rebellion against the excesses of the 1970s, only to discover that punk has plenty of its own excesses. Some bands handle large-scale projects better than others, however. Since the release of their 2006 debut Hidden World, Toronto's Fucked Up have blended hardcore with a progressive sensibility that has put them in a class apart from the standard punk rock purveyors. But two years later, on The Chemistry of Common Life, they pushed that even further, exploring ideas of faith, religion and life in a philosophical and spiritual way that's generally best reserved for bands like Genesis or Rush. Now, it certainly sounds like a hardcore record — the opening rush of power-chords and Damian Abraham's scream in "Son the Father" are as viscerally exciting as punk gets. But there's a lot going on: Flutes, ethereal backing vocals, as many as four guitars playing at one time. In an abstract sense, this is definitely a prog record — experimentation with structures and sounds, arrangements and concepts, not to mention several of the songs are fairly long. Not a moment of it, however, is excessive. — JT
Listen: "Son the Father"
---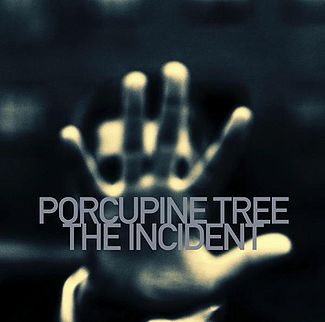 Porcupine Tree – The Incident
(2009; Roadrunner)
Porcupine Tree represents the natural migration of prog through the millennial sieve, as the manual dexterity and extremities of '70s show-off prog wound to an exhausted hitch and, maybe because of OK Computer, actual themes unexpectedly became of increased interest. It helps that Steven Wilson's primary concerns are often at a more personal, intimate level, driven by subtle narrative changes and happenings, as opposed to blasting maws into giant wall metaphors or tussling with satanic clergymen.
Wilson envisioned The Incident as one self-contained song, spurred by his passing a car accident downplayed by police signs warning motorists of the "Incident," leading him to a thoughtful meditation on humanity's reaction and self-regard in personal catastrophe and upheaval. Above all The Incident is a search for roots and context, and Porcupine Tree's cogitative approach gives the theme a lot of room for consideration. "Drawing the Line" and "Time Flies" seek a protective identity through stoicism, and when the power finally bursts through on "Circle of Manias" it's checked and effective. Wilson's aching closer "I Drive the Hearse" is as sad and realistic an ending as his 55-minute thought piece deserves. — PP
Listen: "Time Flies"
---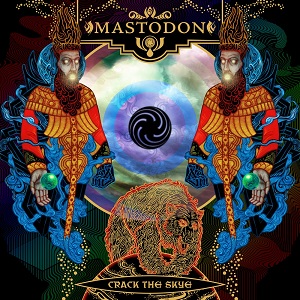 Mastodon – Crack the Skye
(2009; Reprise)
Mastodon were arguably already a prog-metal band prior to Crack the Skye; they dealt heavily in conceptual themes — most notably the "Moby Dick" tale on Leviathan — and complex feats of musicianship best displayed on the blistering Blood Mountain. But Crack the Skye blew open the doors of just how much progressive rock is in the group's blood. A concept album about Tsarist Russia (sort of), that also doubles as a tribute to drummer Brann Dailor's sister Skye, who committed suicide at age 14, Crack the Skye is a heavily psychedelic ride through some of the strangest places the band has ever been — a four-part suite on "The Czar," a melancholy swirl of gothic rock on the title track, and a massive and epic journey on 13-minute closer "The Last Baron." There are some catchy moments as well ("Oblivion," "Divinations"), but this album is more about the trippy spiral the band leads the listener down, into a realm of space and emotion that hadn't been explored in such a way on their first three albums. — JT
Listen: "Oblivion"
---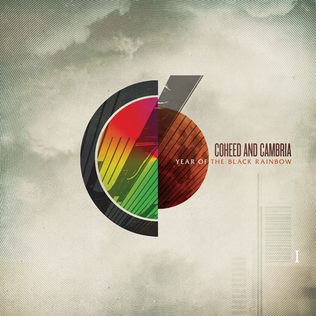 Coheed and Cambria – Year of the Black Rainbow
(2010) ATB
It wouldn't be out of line to dub Coheed and Cambria the "prog band most likely to play Van's Warped Tour," but that doesn't mean they weren't always a serious about the prog part of that. After all, even their poppiest tracks were still fairly complex, and they are one of few bands that can claim a concept discography: Every record's narrative is based in a fictional universe created by singer, guitarist and comic book writer Claudio Sanchez. Still, you'd be forgiven if repeat radio spins of "A Favor House Atlantic" drove you from the band. But, as the sun began to set on Fall Out Boy and Panic At The Disco, so did Coheed's ties to that campier form of pop-punk. Instead, the band started showing their heavier influences influences on their sleeve, more clearly exhibiting their roots in post hardcore and hiring Dillinger Escape Plan's Chris Pennie as the band's touring drummer.
It's on 2010's Year of the Black Rainbow that Coheed's prog ambitions and varied influences gel the best. Lyrically, Black Rainbow is a prequel to the band's previous records, and serves as a musical rebirth as well. His only album in studio with the band, Pennie's tight, sporadic beats helped define the tone throughout the record, transforming a song like "Guns of Summer" or "Here We Are Juggernaut" into an impressively robust riff-fest. But that doesn't mean we don't get the warmhearted, wide-eyed moments that Sanchez is so good at conveying – they're just quite a bit more mature this time around. Coheed have always been good for what they were, but Year of the Black Rainbow is the moment that they graduated from 'pop-prog' into the big leagues. — ATB
Listen: "Here We Are Juggernaut"
---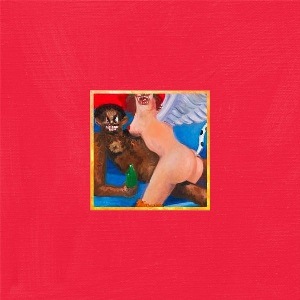 Kanye West – My Beautiful Dark Twisted Fantasy
(2010) ATB
If anyone is surprised by Kanye West making a list of modern prog records, they probably haven't given My Beautiful Dark Twisted Fantasy a hard listen. The production here alone is pretty damn prog: Epic changes in tone and complicated layering are in abundance, not to mention a pretty bad ass use of samples by the likes of King Crimson and Manfred Mann's Earth Band. But it's in the compositional tone on this record that West truly breaks the bank. MBDTF is not your standard hip-hop affair; it's an epic, first person narrative that takes the rapper's personal experiences and elevates them to the realm of fantasy. Tracks like "Power," "All of The Lights," "Runaway," and "Lost In The World" take the listener on an incredible journey through West's own psyche, creating its own folklore in the process. It's was a hugely impressive endeavor and, like the best prog albums in history, changed the course of its genre permanently. — ATB
Listen: "Runaway"
---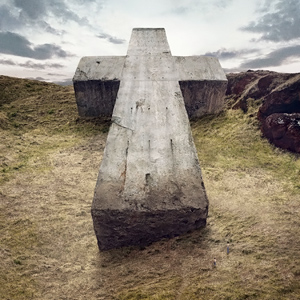 Justice – Audio, Video, Disco
(2011) – ATB
Critics were pretty quick to harsh the vibe on Justice's follow up to 2007's Cross. And, admittedly, the French electronica duo took a pretty sharp turn away from the indie-rock influenced house music that they started off with. But, if you give it a proper chance, there's really something special going on in Audio, Video, Disco. Mixing their electro-house chops with a love for all things Yes, Justice put together a smashing tribute to prog rock while simultaneously infusing a new found EDM charm into the genre. It's a little bit cheesy at first, but repeat listens reveal the same complexity and sincerity that made us fall in love with progressive music in the first place. — ATB
Listen: "Audio, Video, Disco"