The gates are open: It's officially year-end season. In the coming weeks, Treble will unveil our favorite songs and albums of the year, along with favorites from different genres, such as metal, hip-hop, jazz and electronic. We have a lot of ground to cover, and we're making an effort to direct everyone to hear as much good music as possible. It's been a trying year, but if nothing else we can still celebrate that amazing music is being made, is still getting us through these difficult periods, is still giving us a form of escape when nothing else is.
As much music as we make an effort to cover, however, a lot of it still flies under the radar. So to kick off our Best of 2020 season, we're starting with some of our favorites that didn't get as much press, that perhaps didn't dominate the hype cycle or simply warrant further mention. For all the great music we hear, there's always more that we get around to later than expected—here are 18 great albums from 2020 you might have missed.
---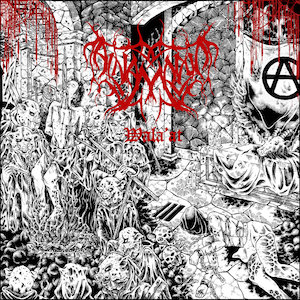 Al Namrood – Wala'at
It's not every day that a black metal album from Saudi Arabia makes its way to Western ears. Then again, these days, it goes without saying that black metal can no longer be considered a purely Scandinavian phenomenon, as this powerful genre has inspired musicians across the globe to don some corpsepaint and scream in the name of Satan. It's nigh on miraculous that Al-Namrood have managed to secretly and anonymously record eight albums of such extreme, blasphemous music, in a country where punishments for apostasy are often brutal. The band's moniker refers to Nimrod, the biblical king who rebelled against God. Released on Toronto-based label Shaytan Productions, Wala'at is an act of sonic warfare: lo-fi yet intense, raw yet exhilarating, and shot through with the inventive use of traditional Middle Eastern instruments. Vocalist Humbaba brings great theatricality to the steely, melodic guitar lines and surreal soundscapes. It's an album that injects the fire of protest back into a genre that, in recent years, has tended to become a little samey and self-indulgent. A genuinely inspiring piece of work. – Sam Pryce
Listen: Bandcamp
---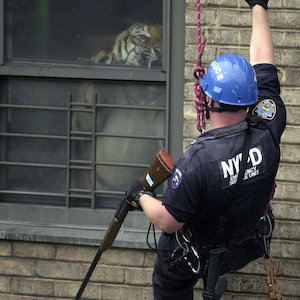 Armand Hammer – Shrines
You're not going to absorb everything on Armand Hammer's fourth album on a first listen, or even a second, maybe a third. Elucid and billy woods pack a lot of information, a lot of allusion, a lot of intricate wordplay, a lot of news cycle deep cuts—including the very real story of an illegally kept tiger in New York City referenced on both the album's cover art and at the end of "Pommelhorse"—into an album that's as stunningly produced (from Kenny Segal, Navy Blu, Earl Sweatshirt and more) as it is steeped in righteous anger. Shrines is a poetic summary of our fucked up world from broken dreams ("It started as a lesson of achieving dreams and reaching fantastical heights/Ended with us watching the Challenger rocket smoldering on the black and white") to grotesque memes ("It's more than a few ways to skin cats/Pelt's drape, drip dripping, we wore the skulls as a mask") and playful flexes in between ("nudging flat-earthers off the block like Q*Bert"). The quotables come fast, the beats are seductively sinister, and the picture grows a little more disorienting with each spin, even amid its moments of hope and nostalgia. Its final track "The Eucharist" fades out as if to queue up the next beat, but it just ends, hanging like an ellipsis. There's no closure to be found here, just a grotesque, surreal reality depicted in stunning, hypnotic detail. – Jeff Terich
Listen: Bandcamp
---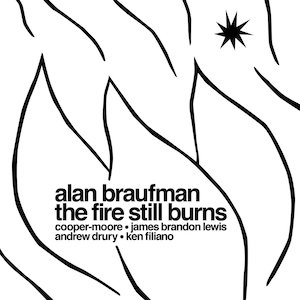 Alan Braufman – The Fire Still Burns
The Fire Still Burns is a title that carries both rhetorical significance as well as a long history for Alan Braufman. The saxophonist/flautist released only one studio album prior to 2000, a long out-of-print set titled Valley of Search that ended up the subject of reissue and rediscovery in 2018, 43 years after its initial release. But just two years later, Braufman returned with his first new set of music in four and a half decades, a set of intense yet soulful spiritual jazz that feels as alive and inspired as jazz gets in 2020, even among an increasingly crowded field of players having lived only half of Braufman's 69 years. It's a long overdue second act from an artist with more than enough fuel to keep the flame burning for some time to come. – Jeff Terich
Listen: Bandcamp
---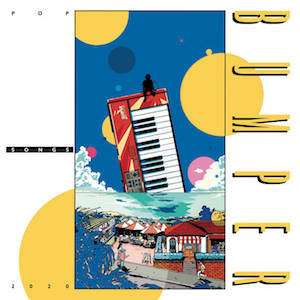 BUMPER – pop songs 2020
In a year like this one, you'd be forgiven for not gravitating toward the exuberance of pop music. At the same time, the combination of melodic comfort and playful experimentation on display on BUMPER's four-song EP—appropriately titled pop songs 2020—has at the very least been a salve for my anxieties these days. The duo comprising Michelle Zauner, known for her work as Japanese Breakfast, and Ryan Galloway of Crying, sound like they're having tons of fun throughout. "You Can Get It!" opens with buoyant synth and drums that sound a little like someone banging on trash can lids, textures that might clash if not anchored by a vocalist of Zauner's abilities. For all the fun being had, the all-too-brief EP packs a wide range of sonic textures and emotions into its runtime, from the smooth yearning of "Black Light" to the comparatively spare and blue "Ballad O," in which Zauner sings, "Even when we fall apart it's ours." – Tyler Dunston
Listen: Bandcamp
---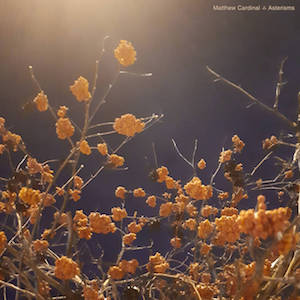 Matthew Cardinal – Asterisms
Matthew Cardinal, also the bassist for the band nêhiyawak, has released one of
the best ambient records of the year, the kind that's tranquil even as it searches for peace. The track titles are all simply dates—"Jan 8th," "Sept 7th"—which lend the record a certain intimacy akin to that of a journal. The sound itself is no less earnest or open. The opening track, "Dec 31st," sets the tone with tentative pulses of synth. "May 25th " follows up with some low, vintage new age tones. Some of these tracks recall the visual—I think in particular of the astral abstractions of Agnes Pelton, which evoke the natural world through sheer luminosity. – Tyler Dunston
Listen: Bandcamp
---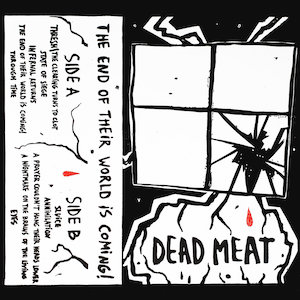 Dead Meat – The End of Their World is Coming!
I'm not sure if its the claustrophobia, pandemic fear or isolation, but I've spent a significant chunk of the year listening to early industrial music, minimal wave and noise—a craving that ended up being rewarded several times over by new albums, like the first Cabaret Voltaire album in decades. And the debut cassette by Dead Meat, the solo project of Algiers' Ryan Mahan, who builds ominous industrial-electronic soundscapes from distorted analog synthesizers, drum-machine beat slaps, horror film terror, and occasional appearances from his Algiers bandmates Lee Tesche and Franklin James Fisher. It's ominous, unsettling music that speaks to an apocalyptic age and tosses a few rocks in its direction. – Jeff Terich
Listen: Bandcamp
---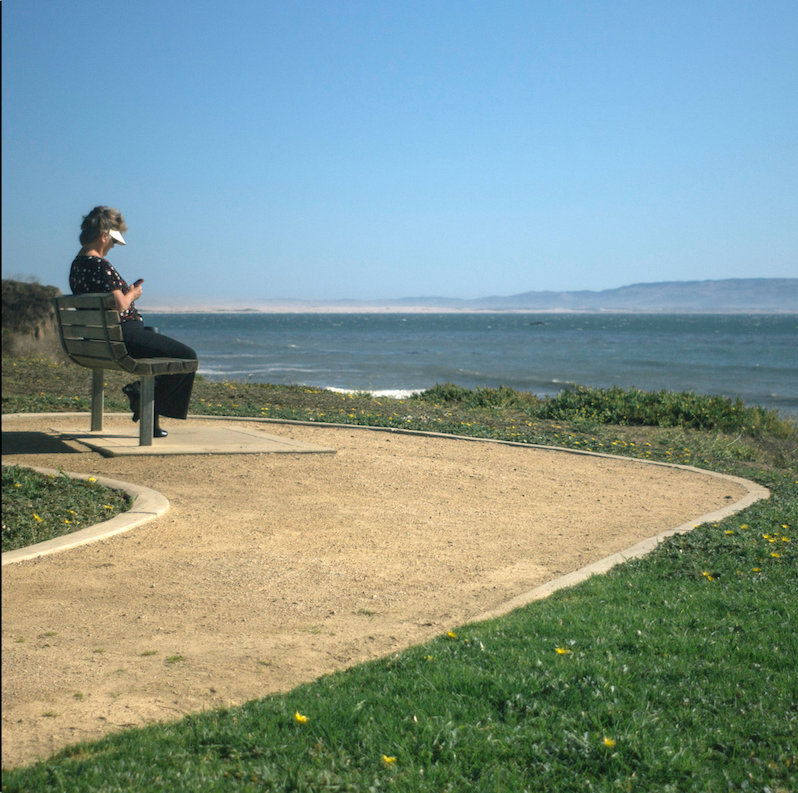 Disheveled Cuss – Disheveled Cuss
Nick Reinhart, guitarist in indie-math heroes Tera Melos, says he's more excited to hear about a new or unreleased Teenage Fanclub record than obscure prog records. For as much rhythmic intricacy and pure shred as one might find on his band's albums, he's most at home listening to fuzzy pop music. Which makes perfect sense when hearing his debut as Disheveled Cuss, an 11-track tour through '90s-influenced alt-rock and power-pop anthems that soar more than twitch or jerk. These are guitar-driven, hook-laden belters to shout at the top of your lungs from your car window (responsibly, with your mask on). The nimble guitar work is still there, the technical details still occasionally interrupting a straightforward surge of power chords, but Reinhart proves with Disheveled Cuss that he can pull off a catchy rock anthem with the best of them. – Jeff Terich
Listen: Bandcamp
---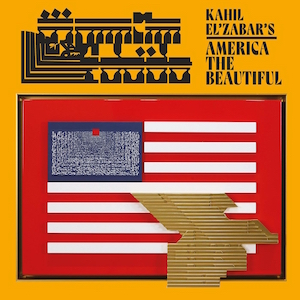 Kahil El'Zabar – America the Beautiful
Trump's America gets the satirical treatment in this state-of-the-States jazz LP from master percussionist, composer and multi-instrumentalist Kahil El'Zabar. Now in his 67th year, El'Zabar has been an exponent of free jazz with Afro-Cuban influences since the early 1970s, when he joined Muhal Richard Abrams' non-profit organisation Association for the Advancement of Creative Musicians (AACM). The Chicago jazzman went on to form the Ritual Trio and the Ethnic Heritage Ensemble and has collaborated with the likes of Dizzy Gillespie, Nina Simone, Pharoah Sanders, and more. On America the Beautiful, he sardonically twists the title track into wildly atonal directions, while treating other standards (like soul classic "Express Yourself" for instance) with respect and spirituality, as though calling for a better, more hopeful tomorrow. El'Zabar's varied and compelling percussion acts as the driving force, backed up by a string quartet as well as notable jazzers Corey Wilkes on trumpet, Tomeka Reid on cello and the late Hamiet Bluiett on sax. Unbelievably, it's also El'Zabar's second album of 2020, the follow-up to June's David Murray collaboration Spirit Groove. – Sam Pryce
Listen: Bandcamp
---
Ezra Feinberg – Recumbent Speech
One would be hard pressed, upon first listen, to label Ezra Feinberg's sophomore release a folk album, even if the one constant on the album is an acoustic guitar. But beyond that, Recumbent Speech is a cosmic exploration of space and atmosphere, sound and vision. He channels the rustic transcendentalism of Fahey and Basho and threads it through Eno's green worlds, with an assist from Tortoise percussionist John McEntire. At his most accessible and concise, he integrates a minimalist pulse into a joyful instrumental progression on "Palms Up," and at his most ambitious, embarks on a cosmic, psychedelic journey on "Ovation." The entirety of Recumbent Speech is blissful, beautiful, meditative, but somehow always moving, evolving, looking upward and beyond. – Jeff Terich
Listen: Bandcamp
---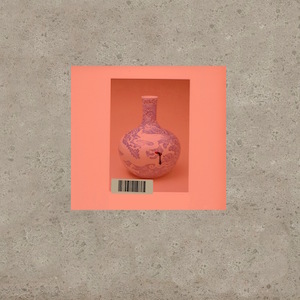 Momus – Vivid
It's been pretty banal as far as apocalypses go, and who better to capture our atomized, ambivalent slide into disaster better than Momus? For decades, the Scottish singer/songwriter has released near-yearly albums of insular, anxious social commentary—and in 2020, it seems the rest of the world finally caught up to his jaundiced worldview. "Oblivion," the first track on his COVID-themed album Vivid, is a hyperventilating dirge for a world "mismanaged by clowns" and "drowning in pus." The rest of the record consists dispatches from our new global limbo, as we navigate a strange new blend of fear and boredom ("Working from Home") with no clear end in sight ("September"). "My Corona," which thankfully avoids any reference to The Knack, yearns for the days of "all the hijackers and the terrorists" because "you knew where you stood with a human enemy." If you're looking for escapism, this ain't it—but it is a striking snapshot of this horrible moment that we're all sharing separately, together. – Sam Prickett
Listen: Spotify
---
Nazar – Guerrilla
This is a highly distinctive and hard-to-define debut album which charts Nazar's family history as they survived the tragedy and terror of civil war in Angola, with a father (Alcides Sakala) acting as a Rebel General. All this from an artist aged just 26, who was born in Belgium as a refugee and now lives in that iconic music city of Manchester, England. Like an impressionistic piece of sound art, Guerrilla vividly depicts the horror of his parents' testimonies through cinematic synth-scapes, field recordings and chilling audio collage and illbient. It unfolds in the mode of "rough kurudo," a term Nazar coined for his own idiosyncratic brand of narrative electronica. The algorithms of streaming services will have a hard time finding similar artists for Nazar, but if pushed I'd place him alongside the likes of Moor Mother, Burial and Gaika. Nevertheless, the originality and authenticity on display here affirms the belief that this album deserves to stand alone. – Sam Pryce
Listen: Bandcamp
---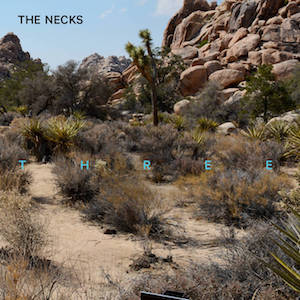 The Necks – Three
Albums by The Necks always feel like a mutual discovery—for the listener and for the Australian experimental trio, who are dogmatically dedicated to improvisation. Hearing their latest collection—three tracks, each over 20 minutes long—is like watching an ancient Rube Goldberg machine spring to life. That's especially true of "Bloom," the first track, which drapes a relaxed, jazzy piano over a mesmerizing rattle of percussion, like if Tony Williams had drunk several pots of coffee before recording In a Silent Way. "Lovelock" is the album's moody centerpiece, never quite emerging from the dark ambient fog that surrounds it, while closer "Further" feels like a sunnier riff on "Bloom's" jittery mania. As always, everything seems to fall into place for the Necks, even though they deliberately didn't plan it to do so. – Sam Prickett
Listen: Bandcamp
---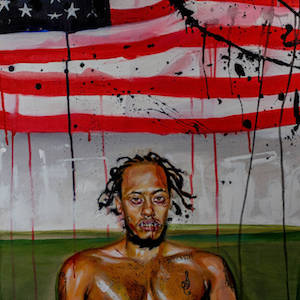 Pink Siifu – Negro
Pink Siifu is a rapper in the same way that a missile is a type of aircraft. It's technically true, perhaps, but a potentially lethal understatement. On Negro, one of two albums from Siifu this year, the Los Angeles artist sets off a series of aural explosions that only occasionally resemble conventional songs. When they do, they come in the form of violently distorted industrial-punk outbursts ("FK," in which Siifu repeatedly screeches "Fuck!"), bass-heavy noise-and-scream jams ("DEADMEAT"), new wave through shitty speakers ("ON FIRE, PRAY!") or, occasionally, some genuinely accessible jazz rap ("Black be tha God, NEGRO"). This isn't an album so much as an extended sound collage, and not even so much a sound collage as a minefield, an expression of anger, hurt and frustration in a year marked by increasingly fatal acts of racism in the U.S. There comes a moment when you can no longer pretend you can reason with the forces of oppression, and Negro is what that realization sounds like. – Jeff Terich
Listen: Bandcamp
---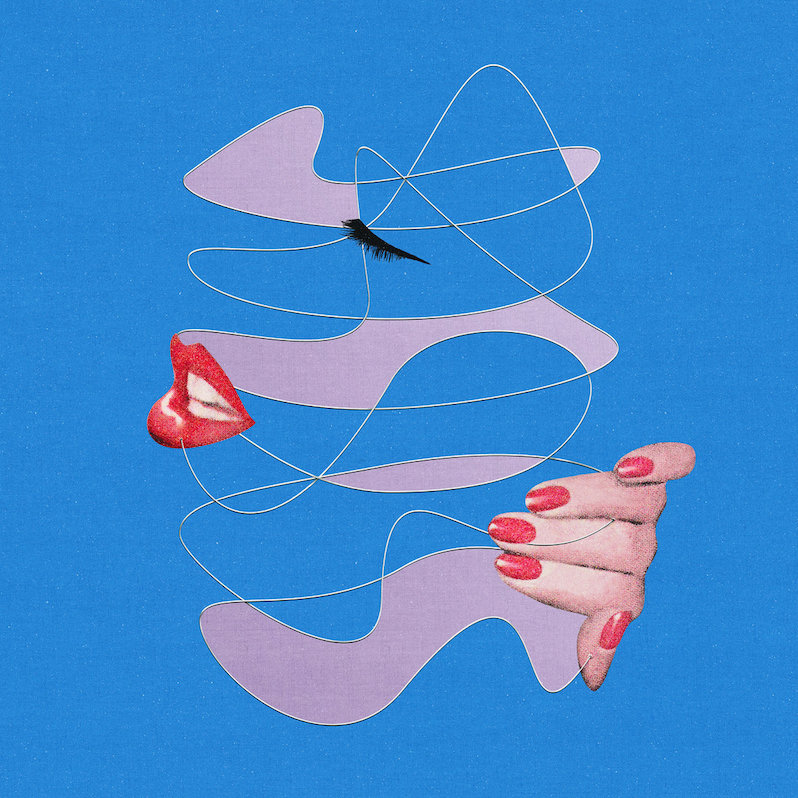 Public Practice – Gentle Grip
It's a kind of cruel irony that Public Practice released a spectacular dance-punk record in a year where dancing of any kind had to be done on Zoom calls or in the privacy of your own home. But the compulsion to movement is difficult to suppress sometimes, and Gentle Grip is just the kind of album to reach for when your limbs start growing itchy and restless. One part Blondie's "Heart of Glass" to one part minimalist no-wave agitation, Public Practice's debut is accessibility with agitation, a set of rubbery grooves to shake the bad feelings out. – Jeff Terich
Listen: Bandcamp
---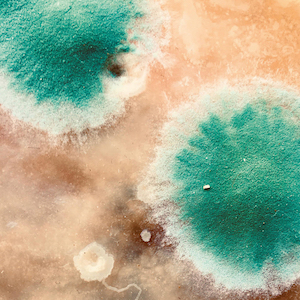 Shackleton & Zimpel – Primal Forms
Sam Shackleton's made a career of moving targets, the minimalist dubstep that earned him buzz over a decade ago having since been long cycled out of his rotation, and his last four full-length records each comprising a fully collaborative work. The latest of those, Primal Forms, finds Shackleton teamed up with Polish musician Wacław Zimpel on three lengthy pieces that always end somewhere far away from where they began, embarking on a long stretch of pulsing psychedelia with detours through jazz, minimalism, dub, raga and kosmische. It at times can feel like sensory overload, not unlike some of Nicolas Jaar's recent forays into mind-bending sounds, but each sequence is given its own space, each movement its own area to explore. "Progressive electronic" music is certainly nothing new, but rarely has electronic music felt so progressive. – Jeff Terich
Listen: Bandcamp
---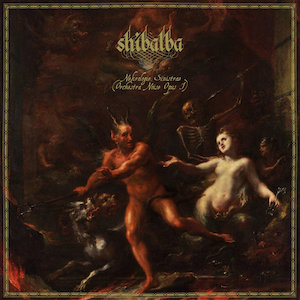 Shibalba – Nekrologie Sinistrae (Orchestral Noise Opus I)
Otherworldly and avant-garde, this album of hypnotic drone metal from Greek entity Shibalba is sure to induce a 42-minute spiritual trance. Its multi-faceted instrumentation includes influences from the East, such as traditional Tibetan horns, ceremonial bells and singing bowls, blended with industrial synth, eerie guitar, and percussion apparently constructed from bones and skulls! Like a shamanic voyage to the Underworld, Nekrologie Sinistrae leads us through "eight tunnels of self-initiation and empirical gnosis," as the band have grandly described. Don't be put off by its wilful obscurity though, as admirers of superb horror scores, noise music or simply those with dark tastes will be charmed by its compelling mystery. Recorded at Pentagram Studio in Greece, Shibalba's latest was mixed and mastered by George Emmanuel, a stalwart of the Greek black metal scene known for his work as part of Lucifer's Child and formerly Rotting Christ. – Sam Pryce
---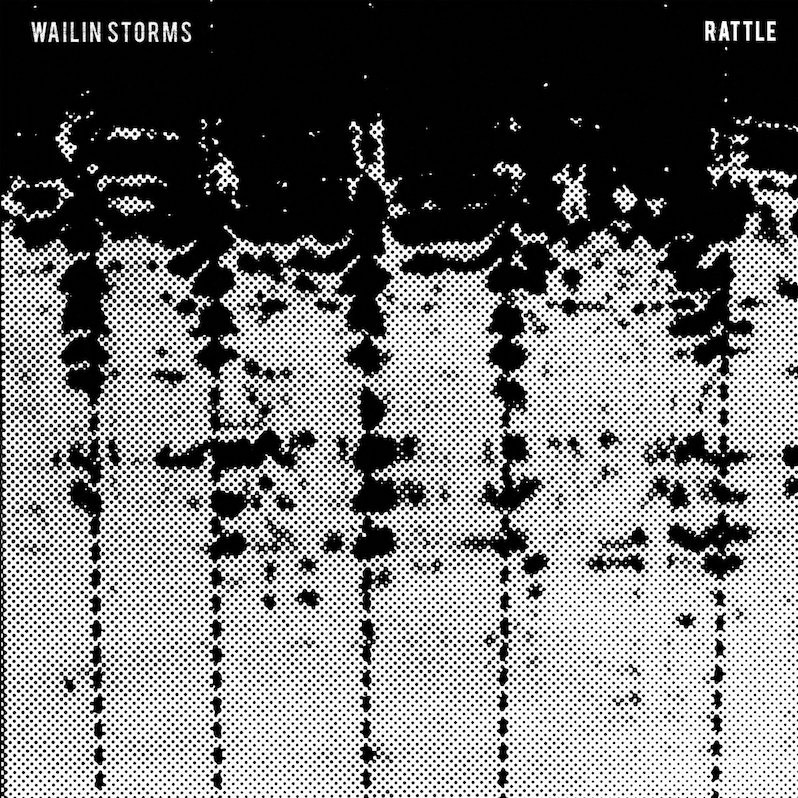 Wailin Storms – Rattle
As true with metal as it is in any other musical sphere, the most compelling albums are often those with no particular allegiance to genre. North Carolina's Wailin Storms are sometimes a noise rock band and sometimes a grunge band, and sometimes a sludge metal band that channels the restless spirits of early 20th century Delta Blues. The North Carolina band's third album is steeped in a uniquely American gothic pall, their haunted dirges as connected to bands like 16 Horsepower and The Gun Club as they are to KEN Mode or Harvey Milk. Wailin Storms don't opt for shock value or cheap scares on Rattle but rather craft an aura of lingering existential horror, with eight songs that traffic in unseen ghosts and internal demons. – Jeff Terich
Listen: Bandcamp
---
Yalc123 – Yalc Nitsua Mailliw
Hi, and welcome. Thanks for reading Treble's 2020 overlooked list. This article feels safe enough to let you know that Yalc123's Yalc Nitsua Mailliw was my absolute favorite release of 2020. If you have ever enjoyed pop music, you will enjoy the music of William Austin Clay. Yalc Nitsua Mailliw, the latest project from the Denton, TX-based artist, is nothing short of excellent. Yalc123's fine-tuned production and composition, along with their clever and infectious songwriting, speaks to Clay's sweeping expertise as a producer and musician, as well as his innate understanding of what makes a hit. Yalc operates at the intersection of hip-hop, jazz and R&B, working meticulously in pursuit of creating pristine pop moments that are both original and sincere. Yalc Nitsua Mailliw is built backwards, top to bottom, and it's loaded with hits, bottom to top. By mapping out melodies first and beats last, Clay works in reverse for his best offering to date. – Patrick Pilch
Listen: Bandcamp
---
Support our Site—Subscribe to Our Patreon: Become one of our monthly patrons and help support an independent media resource while gaining access to exclusive content, shirts, playlists, mixtapes and more.