Godflesh : A World Lit Only By Fire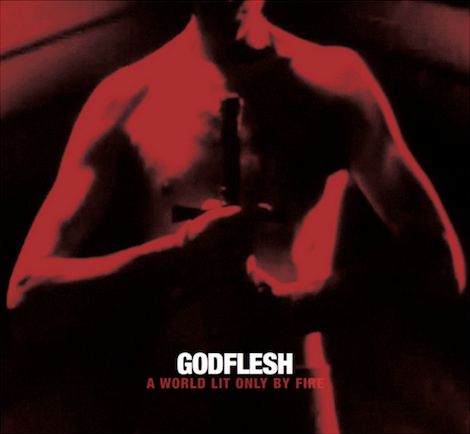 I come to this new Godflesh album, A World Lit Only by Fire, with hazy memory and clouded eye. Godflesh for me are permanently stuck in Ministry-flecked overdrive, all screaming guitars and tinny drum-machine punishment from the late 1980s and early 1990s. Streetcleaner, Pure, Cold World—my worldview of Justin Broadrick's oldest and probably most accessible outfit other than Napalm Death is enclosed thusly. I missed the band's flirtations with drum 'n' bass and glossy production and live drummers as the 20th century became the 21st. I feel convenienced by that, and better for it.
The first thing I noticed about A World Lit Only by Fire is that this music does not obviously wear the "industrial metal" tag Godflesh have carried around since those first releases. It's still hard and harsh, make no mistake, but gone are the billowing echoes of band-in-a-cistern menace and the endless cymbal-heavy rhythms. Despite Broadrick and bass partner G.C. Green still relying on drum machines, their output sounds much more live—and alive—here than on a legacy track like, say, "Nihil." There seems to be significant variation among the drum patterns and samples within songs here, even going so far as to hide the blast beats of multiple bass drums in songs like "Deadend."
So if nobody minds, I'm gonna go ahead and classify this album as doom metal. A World Lit Only by Fire sort of reminds me of Attention Deficit Domination, the recent (and decent) excursion into doom by country-music refugee Hank III. This Godflesh work is a deviation from their first norm, but also a close enough cousin that it seems to come natural to them. There's creepy feedback and effects in songs like "Towers of Emptiness,"  malevolent vocal mantras like "Forgive Our Fathers," and the overall relentless aggression of tracks like "Shut Me Down" and "Obeyed." In revisiting their original formula, Godflesh somehow feel both new in their sound and comfortable in providing this form of discomfort.
Similar Albums:


Psalm Zero – The Drain


Jesu – Conqueror


Saint Vitus – Die Healing
Find it at: Buy at iTunes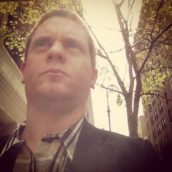 Adam Blyweiss
Adam Blyweiss is associate editor of Treble. A graphic designer and design teacher by trade, Adam has written about music since his 1990s college days and been published at MXDWN and e|i magazine. Based in Philadelphia, Adam has also DJ'd for terrestrial and streaming radio from WXPN and WKDU.