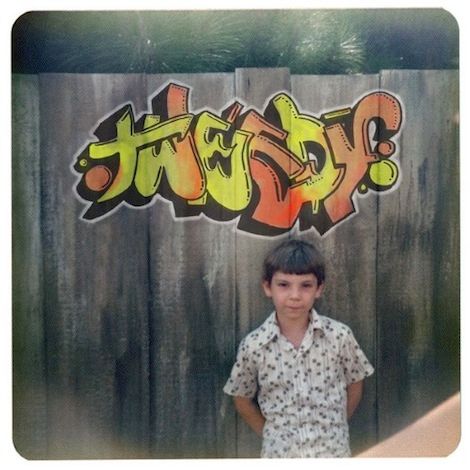 Jeff Tweedy is the anti-Ryan-Adams of alt-country. They are both prolific as heck, and while they both enjoy experimenting with different sounds and styles, Tweedy always stays within an identifiable color wheel. If he does something that skews toward punk, it won't sound like the Buzzcocks; and if he does something with a touch of shoegaze, it won't sound like My Bloody Valentine. Adams pays homage to these genres by visiting their territory; Tweedy just writes what he writes, and what happens, happens. On Sukierae, his second collaboration with his son, drummer Spencer, the elder eschews consistency in favor of catharsis and pride. But despite the kitchen sink result, Sukierae is unmistakably Jeff Tweedy.
Sukierae opens with a number that is as close to hardcore as Tweedy gets. "Please Don't Let Me Be So Understood" is sloppy, rough, expletive-laden, off-beat and short. Clearly, Spencer is also not interested in convention, and it shows in his beats. This is confirmed with the next track, "High as Hello," which is the antithesis of the previous number – light, smooth, pretty, but a drum refrain that sounds like Ringo Starr's best work. "World Away" has a 7/4 time signature, driven completely by the drums. On "Diamond Light Part I," the psychedelic aspect of Tweedy's personality comes out. Again, the drums provide the lead riff, this time above a droning synth and mild melody.
Sukierae shows its ulterior motive on "Low Key." While it starts out appearing to describe Tweedy's songwriting style ("I've always been low key / just let the record show / no, I won't jump for joy, I don't / If I get excited, nobody knows"), it ends up revealing a hint of what was going on parallel to this recording. Susan Miller Tweedy, Jeff's wife and Spencer's mother, was diagnosed with lymphoma and began treatment. Sukierae was the pair's way of getting through this. The following lyrics reveal that there is more happening: "But I'm gonna love you the same / I'll always be your fool / and when it looks like I don't care / I'm just playin' it cool."
"Wait for Love" is another example of the support shared in this family. "I still want to look in your eyes and say I'll wait for love," he sings in what could be one of the most beautiful songs of the year. The accompanying drums paint a portrait of a son who is standing right at his father's side, enduring and sharing every moment. Sukierae ends with the drum-free "I'll Never Know," which is apropos as it sounds like Jeff is singing directly to Susan.
As a project, Sukierae is too much of a good thing, from the listener's standpoint. Even with the variety and beauty, the 20 tracks are difficult to get through in one sitting. Tweedy intended for this album to be enjoyed as two sides, but listeners can be forgiven if they let the songs get absorbed into their random shuffles. The heart can only handle so much.
Similar Albums:


Wilco – The Whole Love


Jenny Lewis – The Voyager


The Walkmen – Heaven