Watch Wilco perform two songs on The Tonight Show Starring Jimmy Fallon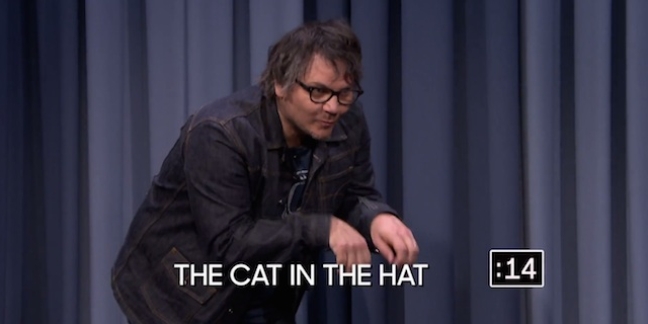 Wilco's starting to ramp up their 20th anniversary celebration of their formation with shows, new releases, and performances. On Nov. 17, Wilco will release two new compilations — the Alpha Mike Foxtrot rarities box set, and the What's Your 20? best-of compilation. And to promote both their anniversary and the new releases, Wilco performed two tracks on The Tonight Show Starring Jimmy Fallon from the Alpha Mike Foxtrot box set. Their performance of "A Magazine Called 'Sunset'" (from their More Like the Moon EP) aired on the show last night, and their 2002 outtake "Cars Can't Escape" was made available to stream as a web exclusive.
Of course, that was only one reason why last night's Fallon was great. Wilco frontman Jeff Tweedy (who recently released Sukierae with son Spencer) played a game of charades with Fallon, Charles Barkley and Ewan McGregor. And to top it all off, jazz legend Herbie Hancock sat in with The Roots. Whoever's booking the talent on this show is doing an amazing job.
Watch the two Wilco Fallon performances below, along with a rousing game of charades.
"Cars Can't Escape"
"A Magazine Called 'Sunset'"
Charades