Polyvinyl announces Singles Series Vol. 2, featuring Deerhoof, Of Montreal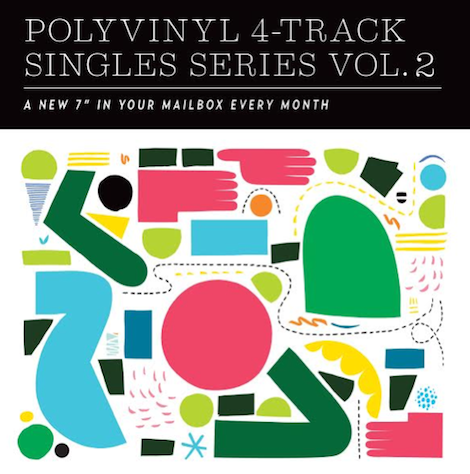 Last year, around this time, Polyvinyl Records launched a subscription singles series in which each of the artists participating would record their tracks on a single, traveling 4-Track Recorder. Some of the participants included Cloud Nothings, Mikal Cronin, John Vanderslice and Into It. Over It. It made a great gift for that special someone in your life who can't get enough indie 7-inches. Someone who might be reading this very sight right now, perhaps.
Well, that series entirely sold out, and now that a year has passed since its launch, it's time for Polyvinyl to start up the second season of limited-edition vinyl goodies. Polyvinyl has announced Vol. 2 of their traveling 4-track singles series, with a lineup of 12 great artists participating in the 2015 release schedule. The Polyvinyl Singles Series Vol. 2 will feature Deerhoof, Of Montreal, The Dodos, Ducktails, Crooked Fingers, David Bazan, Kishi Bashi, Jacco Gardner, Telekinesis, Saint Pepsi, Jonathan Rado (Foxygen) and Blikk Fang (MGMT, of Montreal). The early bird pre-order price is $110 for the full year of singles, but will go up by $10 once that ends. Subscribe to the Polyvinyl Singles Series Vol. 2 here.
Listen to a track from the 2014 singles series — The Mynabirds' cover of Japandroids' "The House That Heaven Built" — below.