In just a few weeks, we at Treble will unveil our picks for the best albums of the year, much as we do every December. But as year-end season kicks off, we're first looking back to the music that deserves a second listen. Following our Winter and Spring Albums You Might Have Missed features, we're highlighting 20 of our under-the-radar favorites from Summer and Fall (some of them technically late spring, but we won't tell if you won't). Among them are standout records in black metal, IDM, hardcore, post-punk, ambient folk, psychedelia and more, featuring standouts from all across the globe.
Enjoy our picks for 20 great albums you might have missed from summer and fall of 2023.
Note: When you buy something through our affiliate links, Treble receives a commission. All albums included are chosen by our editors and contributors.
---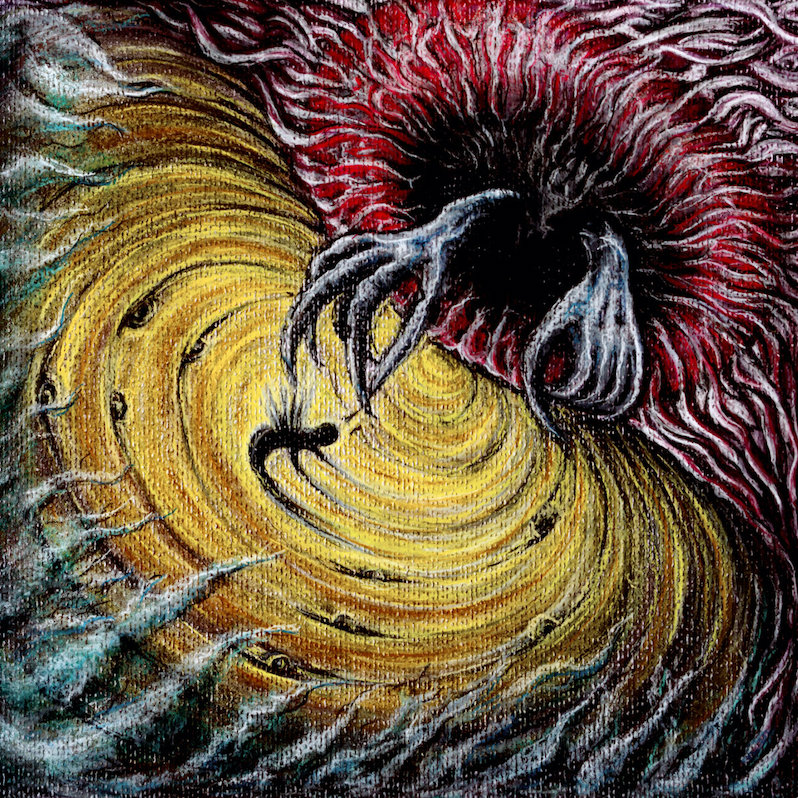 Avenade – Our Raging God Unknown to Us
It's a Whimsical Afterlife, the 2019 debut by Normal, Illinois artist Matt Hawkins a.k.a. Avenade, quietly built up a small online cult following through its captivating mix of noise rock and shoegaze. But with third album Our Raging God Unknown to Us, Hawkins has expanded that sonic world in every possible dimension, inviting more people into the recording process as well as an even more diverse palette of sounds, all of which swirl around a heavy, grungy center. Owing to '90s-era alternative metal a la Deftones and Soundgarden while incorporating atmospheric strains of shoegaze, psychedelia and progressive rock—and even a little saxophone!—Our Raging God Unknown to Us is a massive undertaking from a young artist who's building up an outstanding body of work from the premise that there's still fertile ground to explore with guitar music that kicks ass. – Jeff Terich
Listen/Buy: Bandcamp
---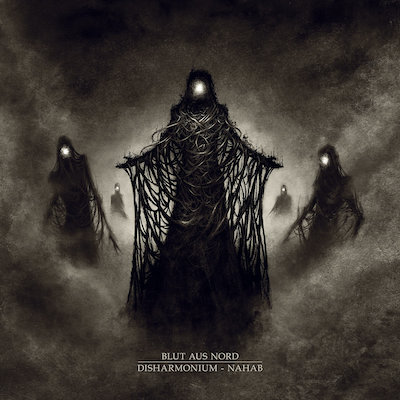 Blut Aus Nord – Disharmonium – Nahab
Blut Aus Nord have been a good band for as long as they've been a band, an achievement that grows more impressive as 1995, the year they released their debut album, recedes further into the rearview mirror. Their latest release Disharmonium – Nahab is not a return to greatness for them, as they never descended from it. It's another exploration into cerebral horror and chaos through black metal that sounds unlike nearly all other black metal bands. Its secret is how complex and heady it is in concept (there's a deliberate layer of obfuscation with Eldritch roots) but how tangible it is sonically. The group are either bouncing off or embellishing one another to streamline their concepts. It's like putting a funnel up to the cosmos and pouring the dark matter into a plastic bottle; what's contained is still complex but delivered smoothly. – Colin Dempsey
Listen/Buy: Bandcamp | Merchbar (vinyl)
---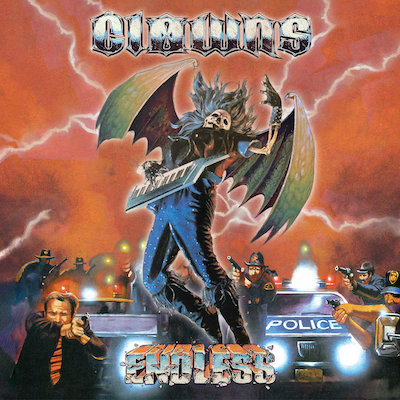 Clowns – Endless
Subtlety is not exactly the strong point of ENDLESS, the fifth full-length record from Aussie hardcore outfit Clowns, and if you somehow didn't get that from the fact the cover art depicts the kind of wild action scene that would be perfectly at home adorning the poster for a gloriously terrible '80s B-movie, or from how each song title blares itself out of your screen at you in capital letters, then perhaps the music itself—be it the synth-tinged burst of electro-punk mania that is "I GOT A KNIFE," or the potent mashup of the most audacious elements of hardcore and classic metal that results in "FORMALDEHYDE"—might be just enough to clue you in. – Ed Brown
Listen/Buy: Bandcamp | Merchbar (vinyl)
---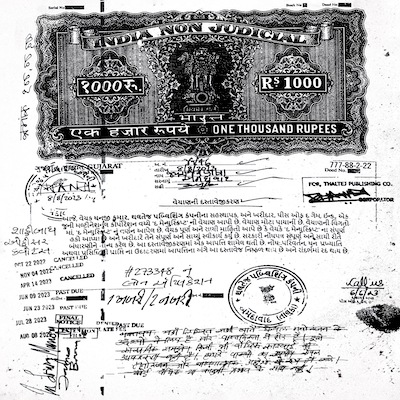 Dhanji – RUAB
Twenty-five-year-old Ahmedabad, India rapper Dhanji has an outsized personality—but even if he were a more low-key kind of emcee, RUAB would still stand out as a unique set of highly infectious rap bangers. As Dhanji weaves James Brown interview clips between verses that intertwine Hindi with English, he finds a steady groove in a hybrid of g-funk, jazzy cinematic soul and Blaxploitation-soundtrack funk. In fact there's a gritty vintage crime-film feel to the album, which is by no means a new thing (gestures to decades of American rap), but it feels surprisingly fresh and animated here, given a vibrant sonic context and a protagonist who chews the scenery. – Jeff Terich
Listen: Spotify
---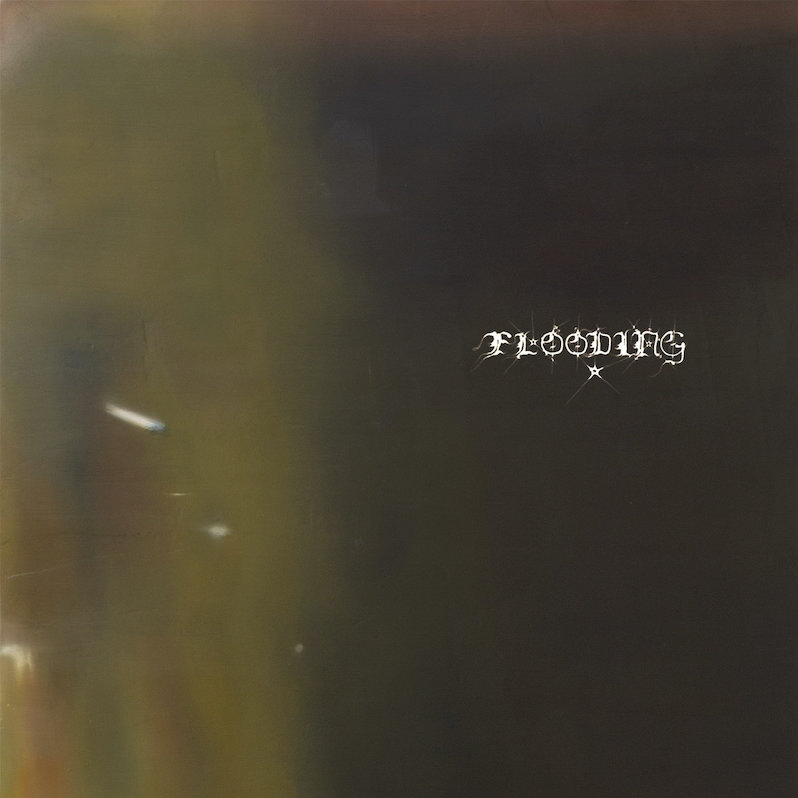 Flooding – Silhouette Machine
The shriek of feedback and dissonant chords that open Flooding's sophomore album Silhouette Machine linger just long enough to establish a feeling of discomfort—a warning from the Kansas City trio that they're not about to go easy on the listener by any means. And it's all the more revelatory an album as a result, the group's balance of unsettling slowcore lurch with explosive noise rock outbursts positioning them in a unique space where refinement and intensity coexist harmoniously. There are a handful of moments on Silhouette Machine that simply go for the throat, such as "Monolith Girl" and "Silver Gilt." But it's in the ethereal hallucinations of moments like "Slit" in which Flooding channel something truly strange and powerful, eerily passing between realms as often as they take a sledgehammer to the barrier between them. – Jeff Terich
Listen/Buy: Bandcamp
---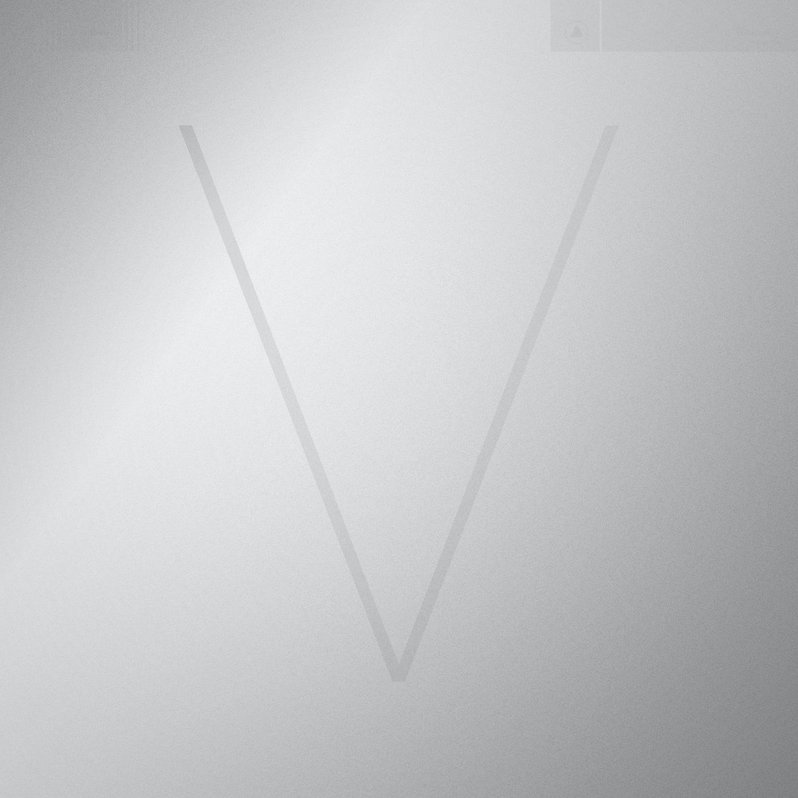 Föllakzoid – V
Chile's Föllakzoid gradually evolved from a krautrock-inspired space rock group to a dark and minimal techno outfit, which isn't necessarily all that surprising in hindsight given how significant the role of hypnotic rhythms are to each. Still, it's been exciting to watch it unfold, particularly with the dark minimalism of V, a set of haunted beat spaces that feel caught between different eras, the sleek and dystopian sheen of the future as influenced by sounds cultivated in the '90s. The persistent feeling of menace that permeates V gives it a cinematic feel, a sci-fi/horror-scape set to a dancefloor pulse. It's an evolutionary development that's only found Föllakzoid becoming more fascinating as a musical entity. – Jeff Terich
Listen/Buy: Bandcamp | Merchbar (vinyl)
---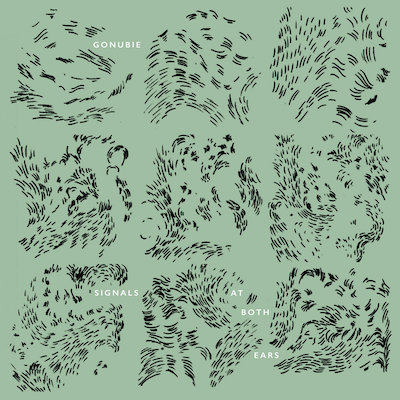 Gonubie – Signals At Both Ears
The 18-month (give or take) lockdown in live music from 2020 to 2021 very likely saw the biggest boost to ambient music we've seen in years, which makes it all the more wondrous that there are still such fresh and glorious takes on a decades-old idea emerging in 2023. Cape Town, South Africa producer Gonubie is one responsible party for creating some of the year's best ambient, her debut album not a wholly weightless affair but rather one carried by a subtle and steady current of percussion at its core. Gonubie is a classically trained flautist as well as a producer and composer (a.k.a. dj raresoftware), and the eight pieces on Signals At Both Ears are rich, progressive and beautifully composed, even leaving an explicitly ambient space for something darker and jazzier in standout "Cuvier's." A spectacular debut from an artist uncovering new spaces within ambient's limitless stillness. – Jeff Terich
Listen/Buy: Bandcamp
---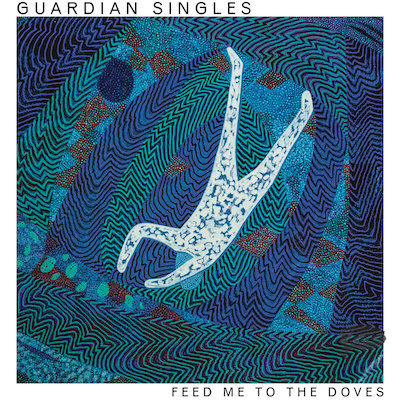 Guardian Singles – Feed Me to the Doves
In "Chad and Stacey," the leadoff track on Guardian Singles' sophomore album Feed Me to the Doves, the New Zealand group charge in with everything they've got, bashing away with fury and abandon as if they're caught up in a wrestling match with their own instruments. It's perhaps the most highly charged moment on the album that vibrates with an agitated electricity, the group drawing inspiration as much from psychedelia and dream pop as they do early post-punk groups such as Mission of Burma and The Sound. Bound exclusively by neither goth-rock gloom nor reckless punk rock energy, Guardian Singles break free from some of the tired tropes of post-punk by exploring both the weirder and more abrasive edges of it, all while showcasing a knack for melodic songwriting that stands out above all. – Jeff Terich
Listen/Buy: Bandcamp | Merchbar (vinyl)
---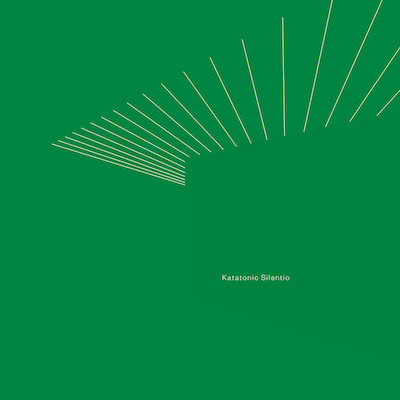 Katatonic Silentio – Mantis 11
It's not necessarily inaccurate to characterize Katatonic Silentio's last album, Les Chemins de l'inconnu as having crept in below the radar, but it doesn't necessarily feel right to say such an intense and austere set of industrial ambient dub was released "quietly." Less than a year later, the Italian producer has followed up that epic set with a more immediate EP of punchy and percussive IDM, delivered in a more concise package but leading down similarly haunted corridors. Mariachiara Troianiello's productions are icy and sinister, tense and mysterious—even on a moment like "Hide," a more accessible, beat-laden creation feels fraught with foreboding. It only takes a minute or two of Mantis 11 to feel the temperature drop. – Jeff Terich
Listen/Buy: Bandcamp
---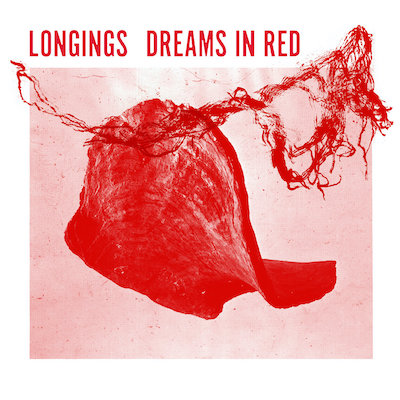 Longings – Dreams In Red
The members of Amherst, Massachusetts trio all come from different musical backgrounds—screamo, grunge, dream pop and various other disparate corners of underground rock. None of which necessarily present themselves in the throttling post-punk of Dreams In Red. Streamlined and austere, the album is steeped in classic early '80s UK sounds like The Sound and Comsat Angels, but pushed to the red, given an almost hostile intensity and a heaviness that's inescapable. Longings mostly forgo the gloom in favor of a penetrating intensity that's perhaps to be expected with musicians who've done time in powerviolence bands, but it presents itself in a way that's still nimble and fluid, an update on goth-rock and post-punk delivered on a razor's edge. – Jeff Terich
Listen/Buy: Bandcamp | Amazon (vinyl)
---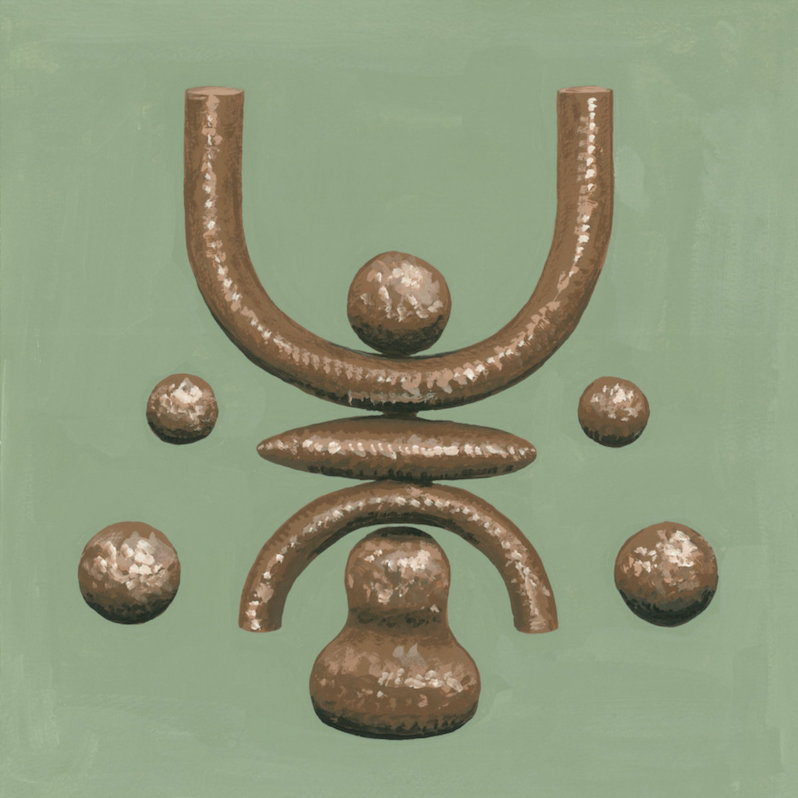 Maya Ongaku – Approach to Anima
Opening for psych-rock vets Kikagaku Moyo at their final show in Tokyo last year offered Enoshima trio Maya Ongaku a larger platform than ever, even before releasing their debut album. But then again it helps to allow your audience to spend a little more time to absorb the kind of idyllic, slow-moving psychedelic folk that they craft, which is both immediately pleasing and somehow eschews immediacy altogether. Lush, breezy and gentle, the songs on Approach to Anima are uniformly gorgeous, intertwining strains of meditative new age with immersive psychedelia and curlicues of jazz. Opener "Approach" feels like embarking on an otherworldly journey, while the bird calls that open "Melting" feel like an entryway to a weird and warm paradise. Rare is the album that feels both so soothing and exploratory at once. – Jeff Terich
Listen/Buy: Bandcamp | Amazon (vinyl)
---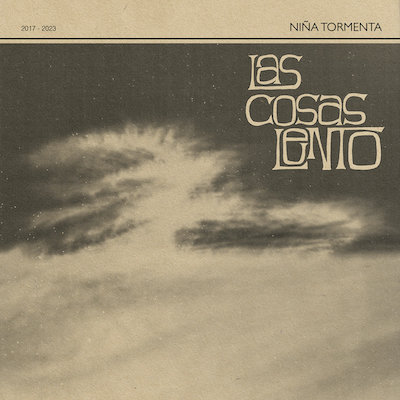 Niña Tormenta – Las Cosas Lento
Six years after making her debut as Niña Tormenta with LOZA, Chilean singer/songwriter Tiare Galaz taps into an effortless yet mystical psychedelic folk sound that's at once playful and harmoniously spiritual. Nearly each song on Las Cosas Lento begins with just voice and acoustic guitar, but from that basic framework she seems to perform small miracles, drawing myriad sounds and effects as if conjuring them from deep within the earth. Where a stark moment like "Flor de lavanda" stands out for its restraint, it's in highlights such as the intoxicating layers of "Pequeñas Esperanzas" or the rhythmic drive and synth-driven hypnosis of "Voy a hacer las cosas lentro" that Galaz's compositions become fully formed, vibrant and alive. – Jeff Terich
Listen: Bandcamp
---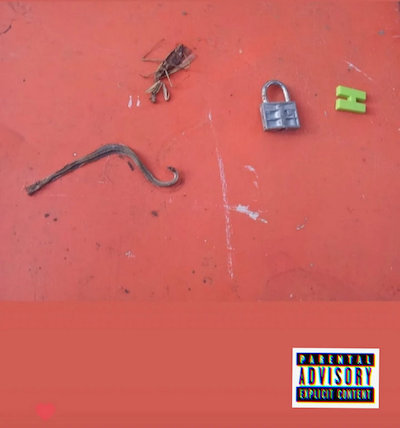 Nyxy Nyx – anything
Nyxy Nyx's anthemic sludge pop reaches new highs on this year's anything LP. The Philadelphia outfit's prolifically self referential output has attracted a cultish fan base among musicians and peers alike, and their remarkable 2023 full length is an excellent entryway into their rich back catalog. On anything, Nyxy Nyx wind and wail through heavy pop, bring down the house, and burn the barn. "It's ok 2 cry" scorches with melodramatic intensity, the Spector-esque "Saturnday" is charmingly catchy, and the dissociative ecstasy of "a new year now" makes me stare at my palms and miss my friends. Nyxy Nyx are it; let these songs get under your skin. – Patrick Pilch
Listen/Buy: Bandcamp
---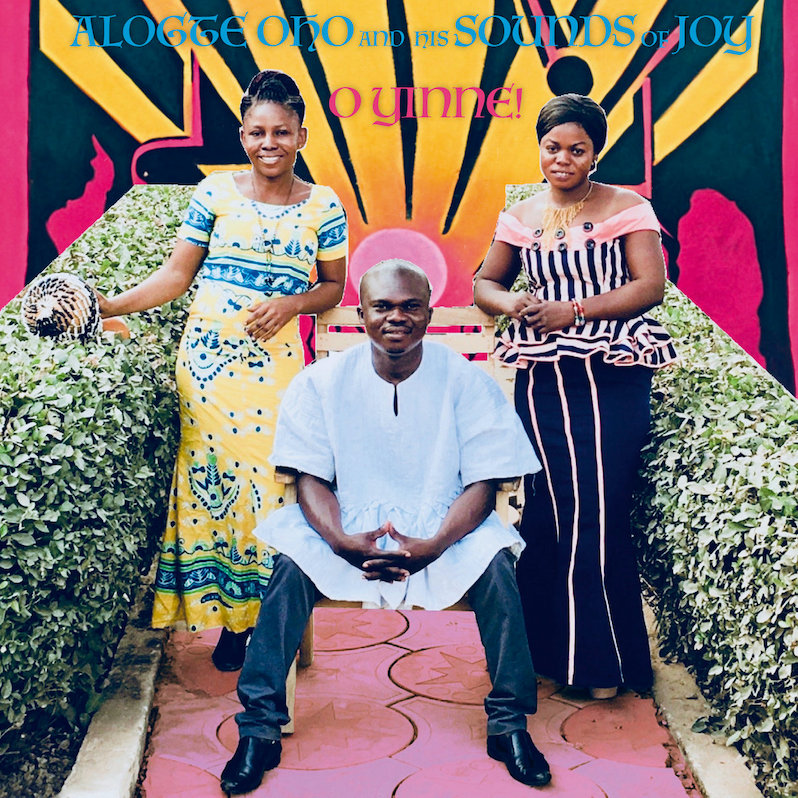 Alogte Oho and His Sounds of Joy – O Yinne!
There's a vintage streak running through the Afro-funk grooves of Ghana's Alogte Oho and His Sounds of Joy, though it's less a matter of capturing an aesthetic as opposed to feeling its soul. Yinne, after all, is a word for The Creator, and as such O Yinne! is probably best understood as Afrobeat communing with gospel. It's also funky as hell, moving with an intensity and spiritual vibration on the furious drive of standout "This Is Bolga!", a horn-laden reggae strut on "Gure Yose Me" and a synth-laden trip through psychedelic realms on "La Ka Ba'a." Regardless of the era in which it was made, O Yinne! feels timeless, bright and joyful. – Jeff Terich
Listen/Buy: Bandcamp | Merchbar (vinyl)
---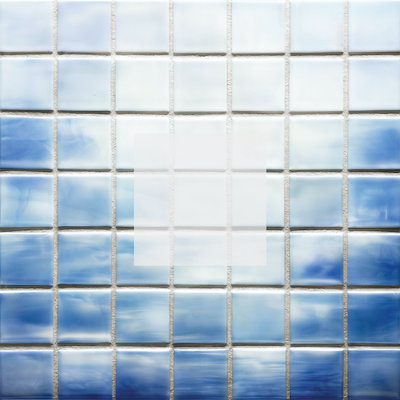 Purelink – Signs
To anyone who ever indulged in underground electronic music of the '90s and early 2000s, there's a distinctive familiarity to Signs, the sophomore album by Chicago ambient dub trio Purelink. Their weightless but propulsive drift evokes acts such as Pole or Oval, or just about anything on the Mille Plateaux label, but recontextualized into a seamless space where stillness and momentum converge. They're hardly the first group to merge ambient music with the pulse of techno, but they do so in a way where the disparate parts are more closely entangled, inextricable parts of a greater whole rather than snapped on and precision aligned. Purelink's is a well-plotted course in a limitless space. – Jeff Terich
Listen/Buy: Bandcamp
---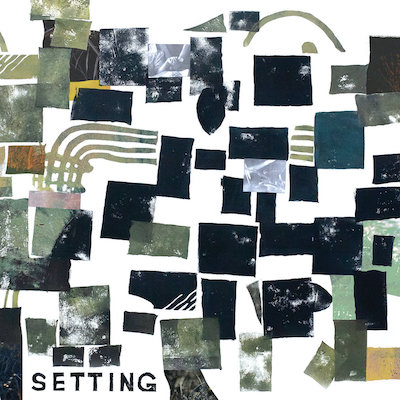 Setting – Shone a Rainbow Light On
Setting is a fascinating band. A collaboration between electronic composer Jaime Fennelly (Mind Over Mirrors) and multi-instrumentalists Nathan Bowles (Pelt) and Joe Westerlund (Megafaun, DeYarmond Edison), Setting chart a path where Americana intersects with kosmische—folk music that explores a vast cosmic expanse. The four compositions on Shone a Rainbow Light On are intricate yet atmospheric, detailed yet awash in a heavy blanket of sound. Where a stellar sprawl such as the 13-minute opener "We Center" can evoke the warm abstraction of Another Green World, while "A Sun Harp" erupts into a frantic progression of pulses, turning acoustic instrumentation into a driving rhythmic exercise typically reserved for electronic music. The intersection of acoustic and electronic music isn't new, but Setting approach it from an unusual angle, swapping the rules for either until it no longer resembles anything quite so familiar. – Jeff Terich
Listen/Buy: Bandcamp | Merchbar (vinyl)
---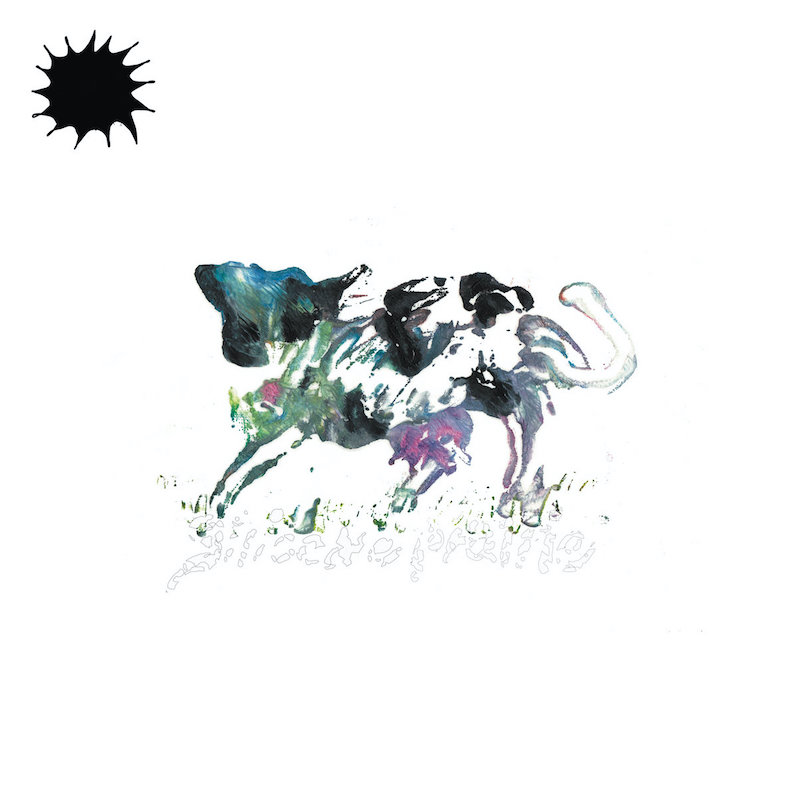 Silicone Prairie – Vol. 2
Silicone Prairie's Ian Teeple has been on a creative high since 2021's My Life on the Silicone Prairie. You may know Teeple as the newest member of Snõõper, but you'll get to know him even better on this year's Vol. 2. Recorded by Shoutsie on a Tascam 388, Silicone Prairie's latest is ripped and raw, a good ol' punk shakedown for shuffling and scuffling. But Vol. 2's lo-fi jangle is far from a fluke; this record brims with pinpoint musicianship, thoughtful composition and expert recording techniques. Teeple's latest record is an exacting feat executed with marginally imprecise tools, and a soon-to-be landmark in 21st century tape punk. – Patrick Pilch
Listen/Buy: Bandcamp | Merchbar (vinyl)
---
Sword II – Spirit World Tour
Atlanta's Sword II embrace the amorphous. Their debut Spirit World Tour came together during the pandemic and uprisings of 2020, a perspective shifting period that would inform the group's experimental approach to music making. Sword II's genre-fluid palette dashes pop sensibilities atop a boundary-pushing backbone stacked with electronic noise ("Crystal") and nu goth punk ("Damage"). The band's sonic dynamics shift alongside musical duties, as all four members share vocal responsibilities, an egalitarian strength of Sword II's distilling sound. Spirit World Tour is cohesive in its fluctuating musicality, and Sword II's dedication to their exploratory pursuits will only fill the eager listener with inspiration and excitement for more to come. – Patrick Pilch
Listen/Buy: Bandcamp
---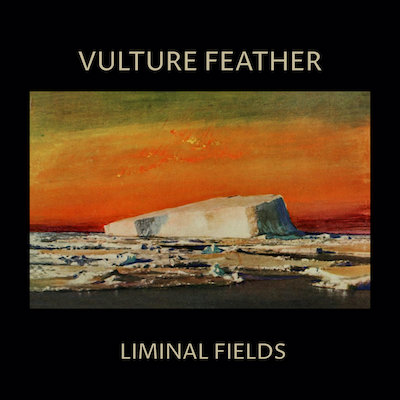 Vulture Feather – Liminal Fields
The members of California trio Vulture Feather are veterans of mid-'00s indie rock, most notably guitarist Colin McCann and bassist Brian Gossman having served as members of the great, underrated post-punk group Wilderness. Their debut album Liminal Fields mines a similarly hypnotic and driving approach, juxtaposing a punchy rhythmic pulse with knotty, chiming guitar arpeggios and a knack for subtle hooks. Even within their art-punk idiosyncrasies, they deliver moments of jangle-pop majesty like "Bell of Renewal" and stark, Lungfish-like post-hardcore repetition on "Monument." Vulture Feather maintain a consistent balance between roaring urgency and moments of grace on Liminal Fields, exercising an elegant power that never becomes overbearing. – Jeff Terich
Listen/Buy: Bandcamp | Merchbar (vinyl)
---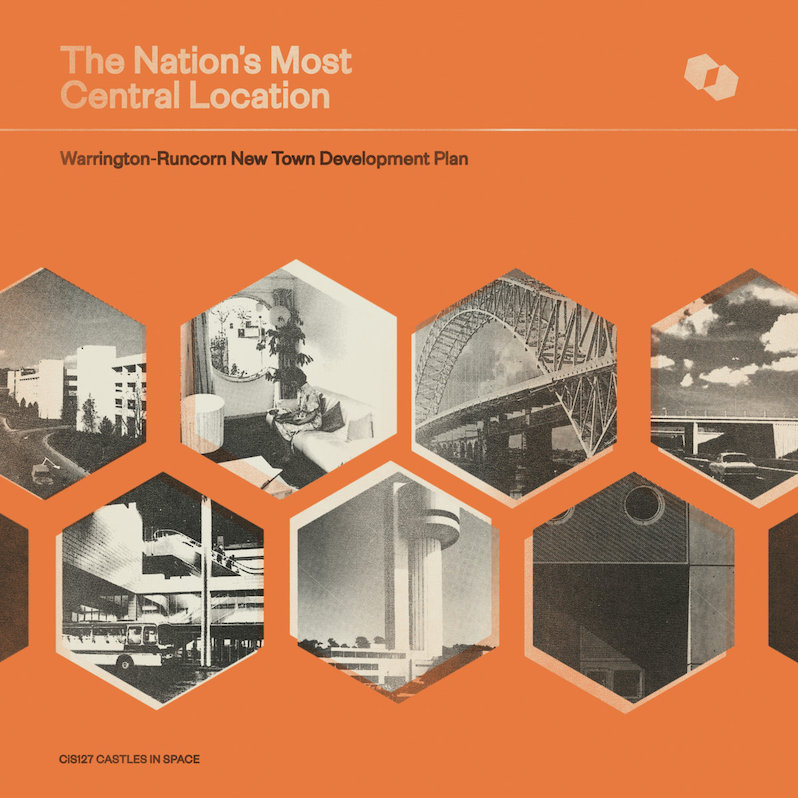 Warrington-Runcorn New Town Development Plan – The Nation's Most Central Location
Retro-futuristic techno steeped in the uncanny and eerie memory space occupied by the likes of Boards of Canada, Warrington-Runcorn New Town Development Plan is an exercise in highlighting the beauty of ruins. Gordon Chapman-Fox's beat-driven hauntology is stunningly unsettling, at once kitschy and elegant in its design aesthetic while its evocation of the slow decay of England's post-war New Towns is haunting. From the opening throbs of "Just Off the M56," The Nation's Most Central Location is immediately ominous, a cinematic soundscape for a community in decline. To fully grasp the social commentary within the project requires a little imagination (and maybe research) on the part of the listener, but the evocation of a present-day dystopia through a haunting nostalgic lens is unmistakable. – Jeff Terich
Listen/Buy: Bandcamp
---
Treble is supported by its patrons. Become a member of our Patreon, get access to subscriber benefits, and help an independent media outlet continue delivering articles like these.