Treble Holiday Gift Guide 2014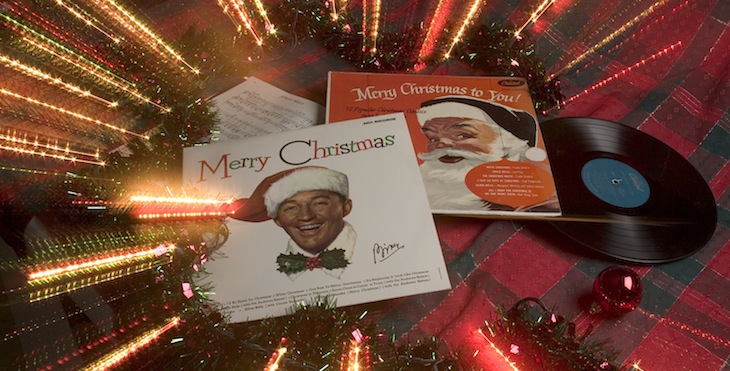 The holiday season is creeping ever closer; it's so close you can almost smell the peppermint and cinnamon and extra-boozy eggnog. In fact, it's pretty much already here — it's a safe bet that anyone reading this feature right now has already groaned at the sound of a Christmas carol before Thanksgiving, or lamented the sight of a wreath just days after Halloween. But it's cool, we've let it settle in and now we're ready to start embracing the seasonal capitalist tradition (by primarily supporting small businesses, of course).
As we've done in the past, this year we've assembled some of the coolest gift ideas we could think of that would be not just suitable but actually pretty exciting to those for whom music is higher on the list than a sweater or a shiny red fire engine. We've got a few good suggestions for you — no need to actually brave the shopping battlegrounds on Black Friday.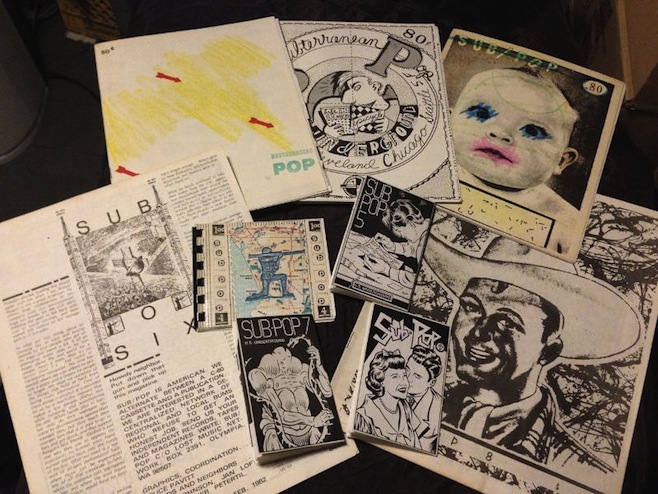 SUB POP USA: The Subterranean Pop Music Anthology
Sub Pop is one of the true iconic American independent record labels, having been home to countless amazing bands ranging from Nirvana to Beach House, but its origins go back to a zine started by label founder Bruce Pavitt, titled Subterranean Pop. The zine chronicled independent music in the United States between 1981 and 1988, and that history has been collected in this 400-page book. It features photos and pages from the classic zine, plus essays by Ann Powers, Gerard Cosloy, Calvin Johnson and many others. ($34.95, Bazillion Points)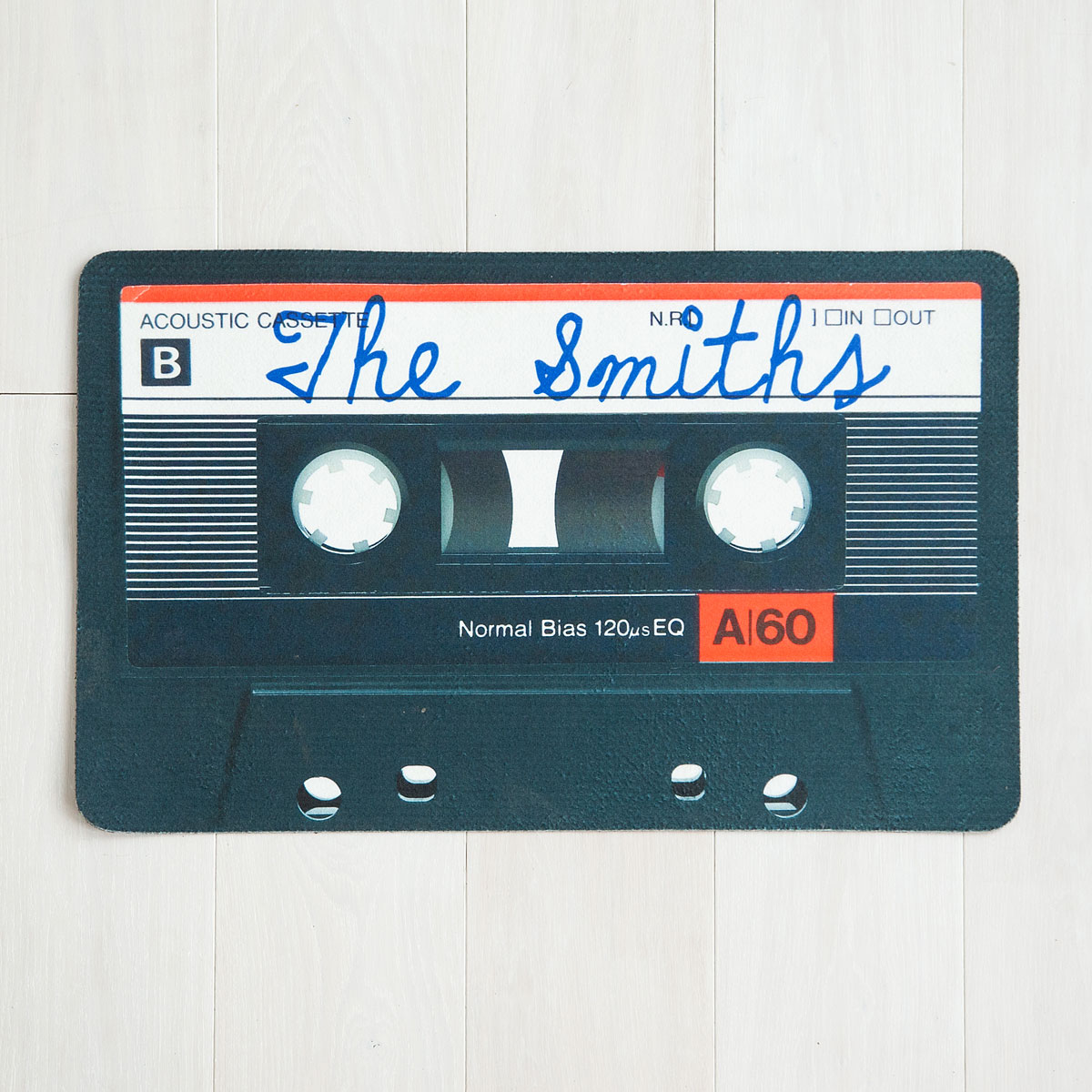 Personalized Mixtape Doormat
If you're close with a huge music nerd (Treble writers included!), you've probably noticed that we'll go to extreme lengths to show how obsessed we truly are. With this gift, you can let your favorite fanatic skip straight to the point and avoid awkward conversation starters like "How many Fela Kuti records do you have in your collection?" or "What's the best blackened shoegaze show you've ever seen?" Because anyone with a mud-stained mixtape guarding their front door is definitely a huge N-E-R-D. ($38; Uncommon Goods)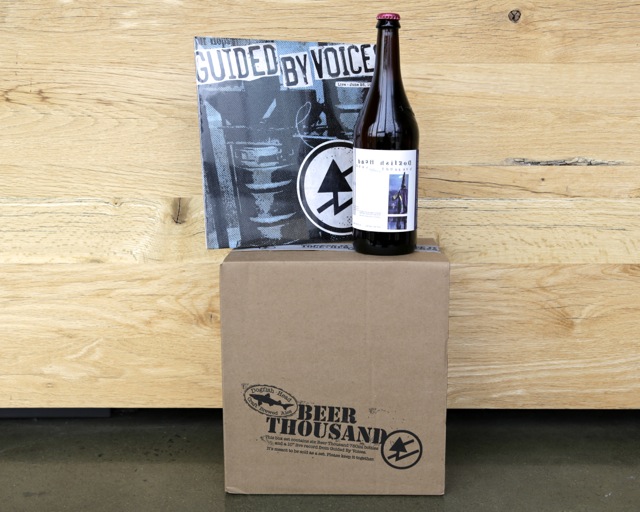 Dogfish Head Beer Thousand
You can't really be a Guided by Voices fan without being a beer drinker — well, you can, but it enhances the experience. Craft brewery Dogfish Head gets it; for the 20th anniversary of Guided by Voices' Bee Thousand, they brewed up a new release called BEER Thousand, which is a 10 percent ABV imperial lager with 10 types of hops and 10 grains (10x10x10 = 1,000). We had a chance to try some, and it's darned tasty, but it's high on alcohol content, so drink responsibly. For an extra special gift, pick up the limited box set edition, which contains both the beer and a limited-edition live 10-inch record from the band's 1994 tour. (four pack $9.25/box set $53.50; where to find it)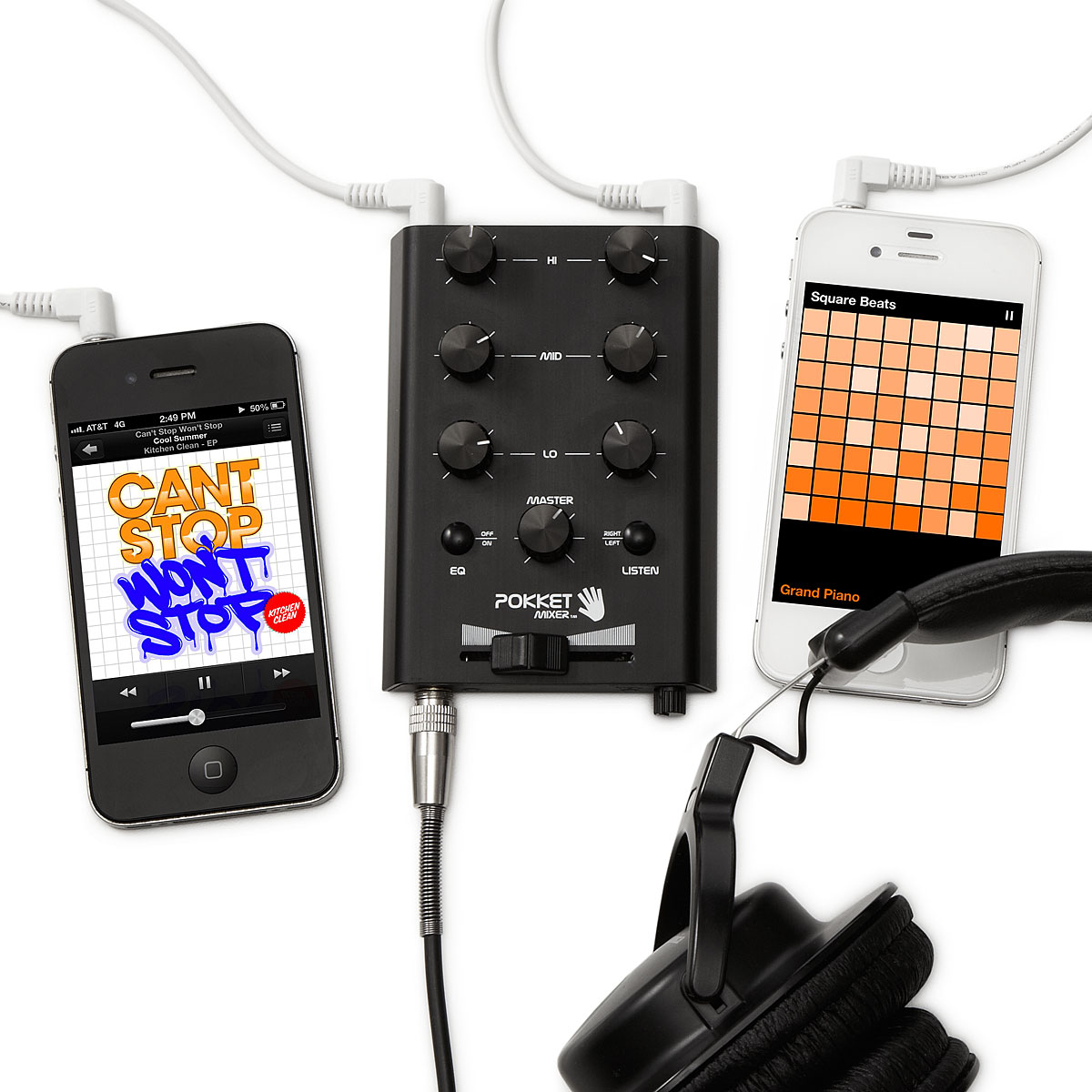 Pocket Mixer
It's true that Damon Albarn recorded the fourth Gorillaz record, The Fall on his iPad, but those of us who haven't fronted two legendary bands might need a little bit extra help to bring our mobile-mixing to the next level. The Pocket DJ Mixer doesn't need an external power source, operates via everyday headphone jacks, and is just a bit larger than an iPhone; it's the perfect tool for an amateur DJ looking to awe friends at your next party or a bunch of strangers in an Arby's parking lot. (Hey, it's your life.) ($100; Uncommon Goods)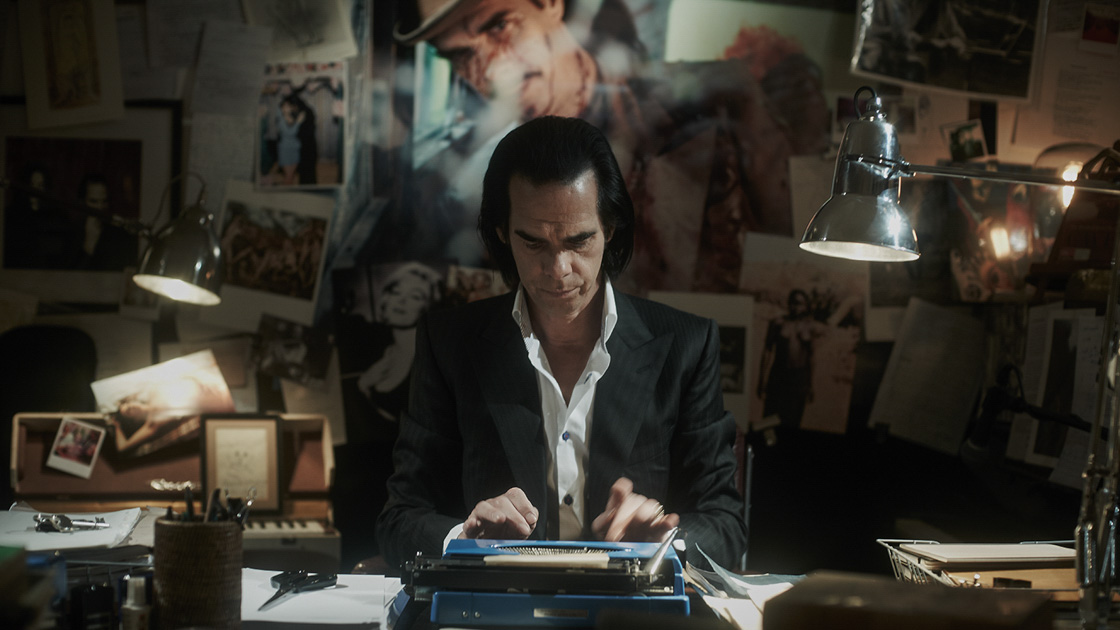 20,000 Days on Earth
Nick Cave is the subject of a new film titled 20,000 Days on Earth, which is not quite a documentary, and not quite a concert film, and not all of it might be entirely true. Filmmakers Iain Forsyth and Jane Pollard take an unconventional approach to the singer/songwriter's life, depicting him writing in his office and going to therapy, or watching movies with his kids. It features Kylie Minogue and actor Ray Winstone, as well as some of Cave's bandmates, and is pieced together with scenes of fictionalized verité filmmaking — if that makes any sense. It's complicated, but here's what we do know — Cave is a fascinating man, and a film about his life, particularly an unconventional one — is worth watching. Check out the trailer. ($19.99; Amazon)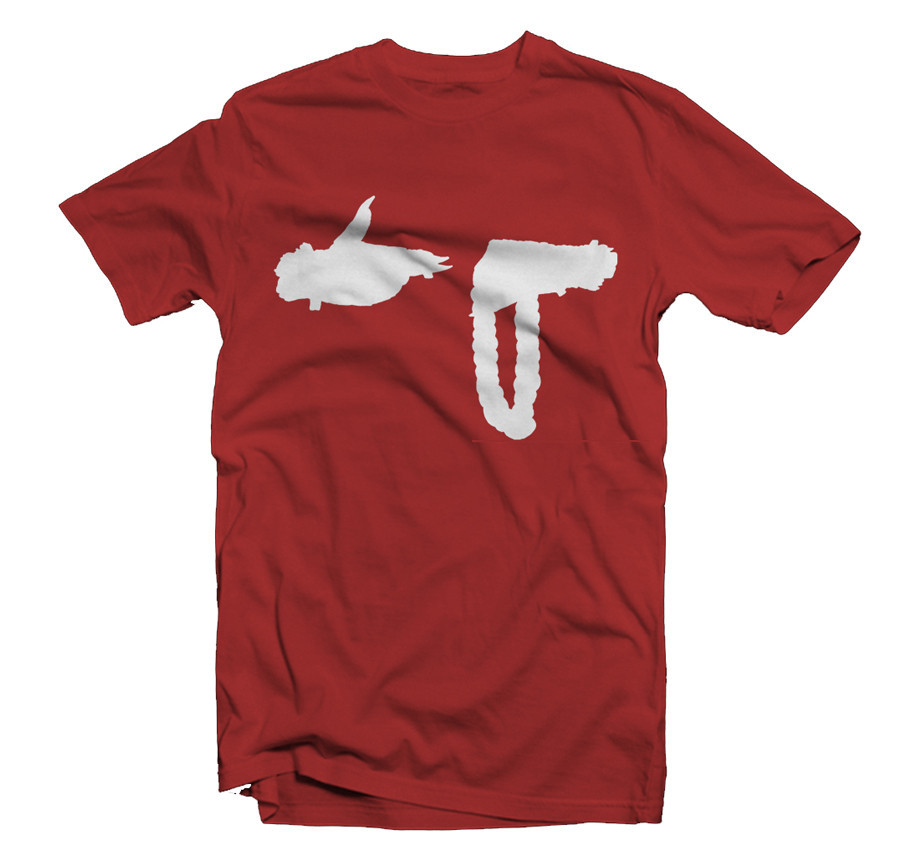 Run The Jewels Minimal T
In addition to crafting two incredible records in just as many years, the dynamic duo of Killer Mike and El-P have also come up with one of the most recognizable logos in hip-hop. Those Run The Jewels zombie-hands (donning mummy-wraps for RTJ2) are ill enough in their normal form, but these minimal, two-toned shirts boast a look that's simultaneously bold and classy. And these Ts are extra soft, so you can look badass and stay comfortable. ($25; Daylight Curfew – Available in red/white, black/white and white/black)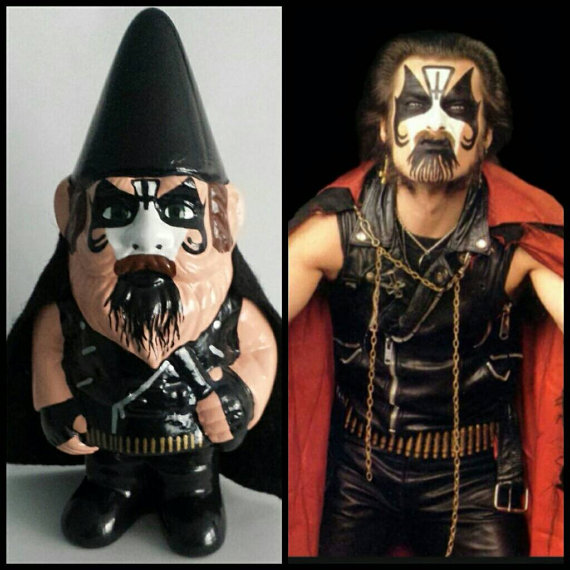 Rock 'n' Roll Garden Gnomes
For the punk or metalhead who has recently purchased a home, there's an awesome gift option, courtesy of IantheGnome — rock 'n' roll garden gnomes! IantheGnome is a shop that puts a spin on the classic garden gnome by adapting them into film and TV characters and music personalities. Suppose you want an Elvis Presley gnome, or Lemmy Kilmeister, or better yet, metal icon King Diamond (pictured). But there are other options, including the Converge Jane Doe visage, or the Crimson Ghost, better known as the Misfits' mascot. Make your loved one's garden rock just a little bit harder. ($30-70; Etsy)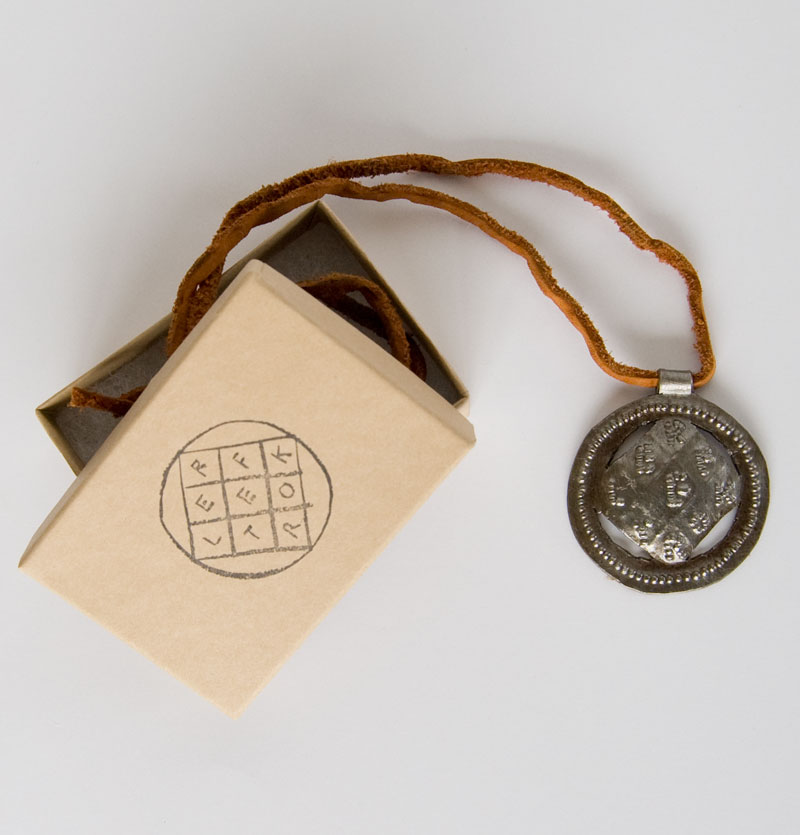 Reflektor Pendant
With this Arcade Fire jewelry, you can be the coolest hipster in your communal eco-loft AND help a great cause. What's not to love? ($17; BRANDAID)