Top 100 Albums of the Decade So Far (2010-2014)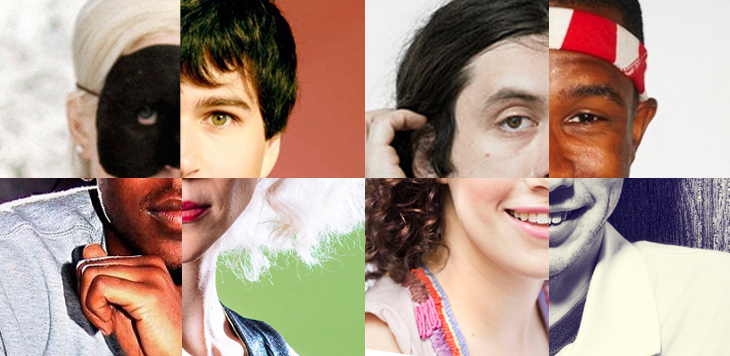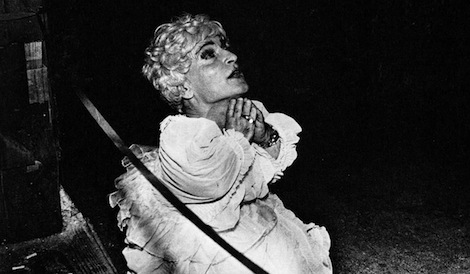 10. Deerhunter – Halcyon Digest
(2010; 4AD)
Following 2008's double LP exhibition of psych rock perfection, Deerhunter went in a new, electronic percussive direction for Halcyon Digest — a choice that becomes clear seconds into the LP as the backwards-striking crashes of "Earthquake" swirl into focus. While Bradford Cox remains at the helm, Halcyon Digest features two excellent efforts from Lockett Pundt: "Fountain Stairs" and "Desire Lines," the latter of which trips into a dreamscape that Pundt would continue to explore on his 2012 album as Lotus Plaza. Bradford Cox's lyrics are melancholy by comparison — on "Helicopter" he sings "No one cares for me, I keep no company" — but despite his frequent retreats into isolation, Cox shines brightest when breaking through and connecting with those in similar situations; from the optimism of "Revival" to the empathy of "Don't Cry," Deerhunter observe depression to intensify elation. – DG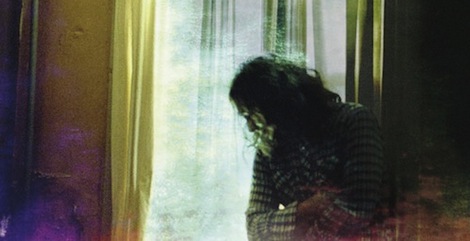 9. The War on Drugs – Lost In the Dream
(2014; Secretly Canadian)
Living up to the promise of Slave Ambient, Adam Granduciel showed just how formidable a songwriter he had grown to become with Lost in the Dream. It's easy to hear the influence of classic '80s American rock, but Granduciel's portrayal of feeling so much hurt makes it sound, in its own strange way, so beautiful to be alive. The album's subtleties give it a timeless appeal; the "Whoo!" of "Red Eyes" and the drifting guitar riffs leading into the devastating closer "In Reverse" are just a couple of the dozens of moments that equate to one of 2014's finest records. Through all the suffering there's always a sense of hope and Lost in the  Dream is an essential pick for those in need of an escape. – DP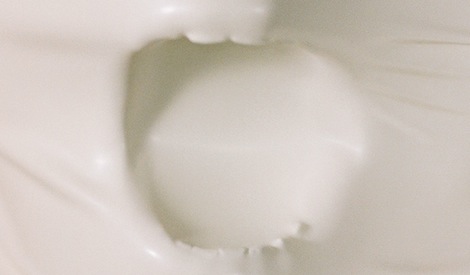 8. St. Vincent – Strange Mercy
(2011; 4AD)
Annie Clark's face appears on the front of every St. Vincent album, with the sole exception of Strange Mercy. In its place, a set of pearly whites chomping their way through a strip of latex. It's a fitting image to pair with the album — pretty, glossy, but kind of disturbing in its way. Clark has never been as alternately pretty and as gnarly as she is on Strange Mercy, juxtaposing the best melodies of her career with guitar riffs that could strip paint off the walls. She's heartbreaking (the title track), ambiguous ("Surgeon"), and standing with her middle fingers at the ready ("Cheerleader"). All the while, her guitar work sounds immaculately menacing. It's a thing of beauty, but just remember — this one's got teeth. – JT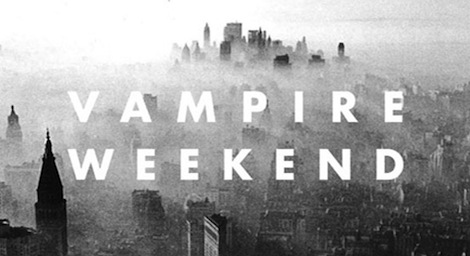 7. Vampire Weekend – Modern Vampires of the City
(2013; XL)
There's a casual brilliance about Modern Vampires of the City. Unlike many of the decade's standouts, albums like The Seer or My Beautiful Dark Twisted Fantasy, Vampire Weekend never take pains to establish the album as a grand statement. Instead, they simply deliver one flawless track after another, consistently and seamlessly incorporating an array of genres and influences into an easily digestible mélange. The album's airy and natural production lets the songs breathe. It's a rare mature refinement that also manages to pushes the band into exciting new territory. Sure, with lines like "You should spare yourself the razor/because no one's going to spare their time for you" and an obsession with the inevitability of death throughout, the album can come across as cynical at times, but Vampire Weekend always find ways to let just enough light in to combat the darkness. – CK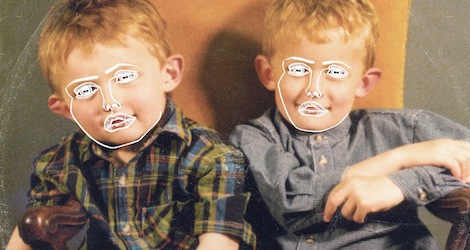 6. Disclosure – Settle
(2013; PMR)
For being so young, Howard and Guy Lawrence have covered a lot of ground in just a little time. Taking a page from the jumpy beats of Mike Skinner's The Streets and the grooves of Basement Jaxx, Disclosure have upped UK Garage and House to a new level of perfection. Rarely do albums like this sound so tightly knit and cleverly crafted. Sam Smith's gorgeous vocals on lead single, "Latch" surrounded by the Brothers Lawrence's complex layered production, proves this. Other dance tracks like, "Stimulation", "F For You" and "When A Fire Starts To Burn" appear too easy, and both brothers were probably having the time of their lives while making them. Settle definitely proved to be an excellent debut from a group with such little exposure in the beginning. It'll be amazing to see where they go next. For now, just settle on this record. – GM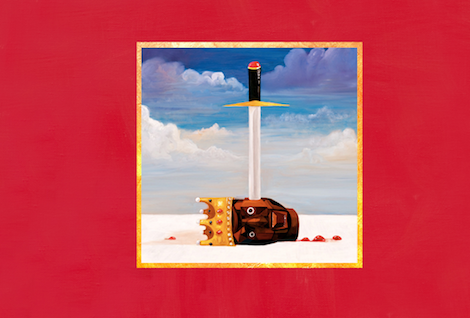 5. Kanye West – My Beautiful Dark Twisted Fantasy
(2010; Def Jam/G.O.O.D.)
What praises can be written about My Beautiful Dark Twisted Fantasy can be written that have not already been written a hundred times? Since its release in 2010, Kanye West's epic of opulence and regret has been confirmed, almost unanimously, as one of the greatest albums to come out in recent memory. A little over four years later, that remains true: this is an album about success and wealth that sounds expensive, from the stacked roster of "All of the Lights" to the growling density of "Hell of a Life." Almost every song here is both anthemic and incredibly personal: the depressed self-loathing of "Runaway," the angry lashing-out of "Power," the optimism of the self-affirming "Lost in the World." What more can we say about this record? It's opulent. Flawless. Era-defining. Classic. – SP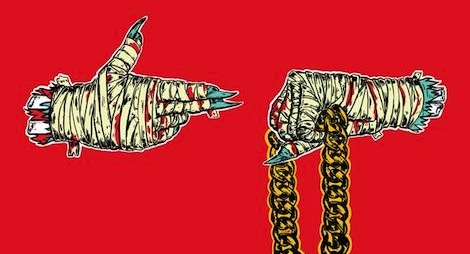 4. Run the Jewels – Run the Jewels 2
(2014; Mass Appeal)
Last year there were underground mixtapes here and hot singles there, but there were scant few full albums that made a statement for rap. The second LP from Killer Mike and El-P, however, was not just a statement album for 2014; it could probably fill a similar slot for 2004 and 1994 as well. Across 11 tracks and a swift 39 minutes, Run the Jewels 2 established Run the Jewels and their friends as rhythmically relentless, joyfully egotistical, and third-eye informed. – AB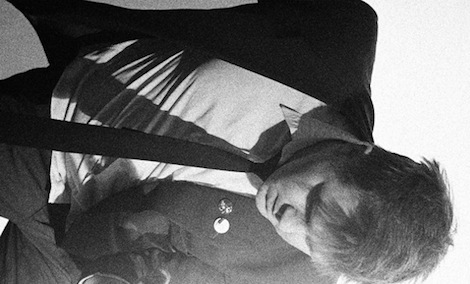 3. LCD Soundsystem – This Is Happening
(2010; DFA)
Never in a rush, James Murphy lets a slow bass thump and hand-on-lap percussion drive "Dance Yourself Clean" for over three minutes before the crash of live drums and scattered synths provides one of the single best moments of the band's deep catalog. This is Happening is the closing album that fans deserve — nine songs of a band hanging it up when they're at their best, expanding on their best ideas from previous LPs while also pushing the limits into new territories left for others to explore.
Early LCD Soundsystem singles such as "Daft Punk are Playing At My House" and "Losing My Edge" were about setting up and looking back, refreshingly in touch with context and history in a way that other dance records of the time were not. But for Murphy's finale, he's returned the present, indulging in a drunken night, a lover's touch, and the comfort of home—just enjoy it, it's happening. – DG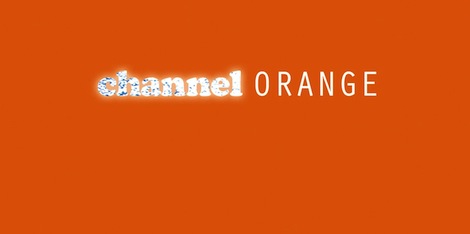 2. Frank Ocean – Channel Orange
(2012; Def Jam)
The first half of the '10s have been quietly groundbreaking for R&B and hip hop in the area of storytelling, with Kanye West, Janelle Monaé and Kendrick Lamar reshaping the art of the R&B album. Seriously, it's such a creative era that even D'Angelo came out of hiding to be part of it. Frank Ocean's debut flipped about a dozen scripts, offering portraits and commentaries on socioeconomics, entropy, sexuality and eternity itself. In a very slow-burning album that resolves in the terrible fear of having figured everything out, Ocean turns "Thinkin' Bout You" from proclamation to self-doubt, "Super Rich Kids" from criticism to sympathy and "Bad Religion" from numbness to incredible despair. And in "Pyramids" he pretty much does all of the above in one two-part song. As perfectly structured a pop narrative can be mustered, Channel Orange and its literary genius shifted the gears and raised the stakes in fairly immediate order. And best of all, it came from those one of those Odd Future punks. – PP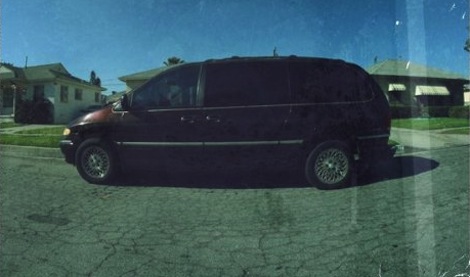 1. Kendrick Lamar – good kid, m.A.A.d. city
(2012; Top Dawg/Aftermath)
I recently mused that the album not only survived Web 2.0, but became something more in the process. In the case of good kid, m.A.A.d city, the LP became a film, or perhaps more accurately, a video game. Kendrick Lamar set us down in the passenger's seat as he took us on a ride through Compton — part biography, part dramatic fiction. It was a perfectly crafted record, footed firmly in west coast hip-hop's past but with an eye fixated toward the future.
But what makes good kid, m.A.A.d city more than an album, what makes this record an outstanding entry in the legacy of American storytelling, is how Lamar made the listener, regardless of their background or identity, a participant in the story. You are a witness to the narrator's journey; present for family struggles, crime-related shootings and his most inner reflections on the chaos ensuing around him. Each repeat listen grabs you deeper and deeper into this cinematic landscape and causes another layer of critical thinking.
Lamar does all this while also crafting a truly successful pop record. "Swimming Pools" was a hit club single about the societal pressure to drink, to conform. Taylor Swift knows all the words to "Backseat Freestyle." As far as current events go, 2014 was certainly a downer; but a world where one of the most celebrated records of the half-decade is a complex reflection on the roles of race, poverty and identity in America is a world that's moving in the right direction. – ATB