Top 100 Albums of the Decade So Far (2010-2014)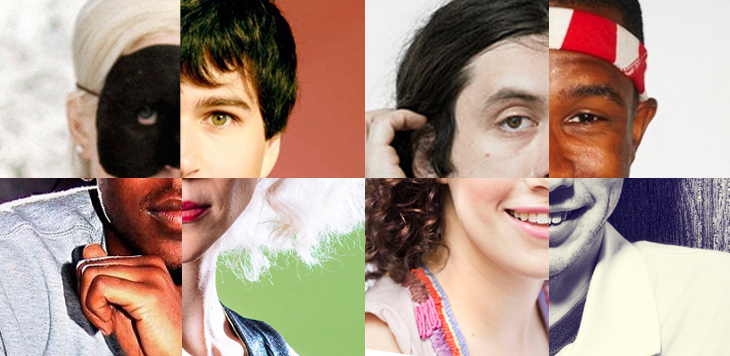 Last week, we revealed our Top 100 Songs of the Decade So Far, and this week, we're on to the albums. Treble's A.T. Bossenger recently argued that the album's in a stronger place as an art form than it has been in years, and he's not wrong — over the past decade, and particularly the last five years, we've seen some artists deliver some incredible statements. Simply as a cohesive set of songs, there's no shortage of great examples since 2010, but even more than that there have been some concept-based works and progressive collections that have not only challenged the idea that the album isn't dead, but that it can be so much more.
We happened to find 100 examples of albums that not only hang together strongly, but reveal more with each listen and stand as examples of what a piece of music should be. It's just our opinion of course; there are certainly examples of great albums we didn't highight, but as half-decades go, the one that just ended proved there's been an explosion of talent that has yet to wane. We present our Top 100 Albums of the Decade So Far.
Written by Adam Blyweiss (AB), A.T. Bossenger (ATB), Donny Giovannini (DG), Nicole Grotepas (NG), Chris Karman (CK), Giovanni Martinez (GM), Jordan James Michael (JJM), Paul Pearson (PP), Sam Prickett (SP), Dan Pritchett (DP), and Jeff Terich (JT).
---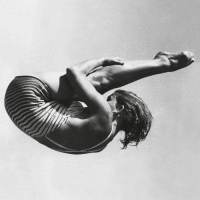 100. Andy Stott – Luxury Problems
(2012; Modern Love)
In the '00s, Manchester producer Andy Stott stuck to a minimalist techno sound. But when he crossed over into the next decade, he chucked it out completely — dropping the tempo, covering it in a layer of dirt and grease, and reveled in getting some of that muck underneath his fingernails as he rebuilt his twisted sound factory. After just a few years of transforming dub techno into the sound of a dystopian underworld, he synthesized it with the voice of an angel — his old piano teacher, Alison Skidmore — and achieved transcendence on an almost literal scale. In its most sublime moments, Luxury Problems feels like the experience of departing this mortal coil skyward, while its most corporeal moments feel like a mutant-funk descent back into the underworld. It's an album of contrasts and struggles between seemingly contradictory ideas. When that fusion is at its most potent — like the industrial stomp of "Sleepless," or the post-punk disco of the title track — it's as sublime as a haunting gets. – JT
---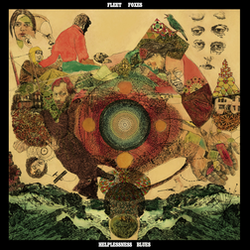 99. Fleet Foxes – Helplessness Blues
(2011; Sub Pop)
If Helplessness Blues wasn't a great departure from Fleet Foxes' breakthrough debut, it didn't need to be. That album presented a band arriving fully formed.  And it's not as though they seem to be painted into a corner; the band clearly took their sophomore record as an opportunity to stretch out creatively, deviating from what they previously established with small, but significant gestures. From the Simon and Garfunkel update of the title track to the free jazz breakdown of "The Shrine/An Argument," there is plenty of new life still churning in the band. And when they just sound like classic Fleet Foxes, well, apparently they can still pull that off successfully too. – CK
---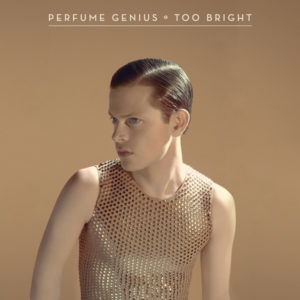 98. Perfume Genius – Too Bright
(2014; Matador)
Before Too Bright, Mike Hadreas wrote spare piano ballads that were lyrically deep with soft melodies. However, his music has grown from those naked piano ballads to glammed-out pop songs rich with texture, enhanced by his already established beautiful approach. "Queen" and "Grid" are two of Hadreas' finest examples of the new and improved Perfume Genius, but Hadreas has grown darker than ever. "Longpig" is an eerie song presumably about cannibalism and "My Body" features his gorgeous voice distorted into a haunting noise as he sings "I wear my body like a rotted peach/ you can have it if you handle my stink." With this release Hadreas' sexuality is playing a huge role in inspiration, and the music has always felt like a response to feeling alienated, but with Too Bright he confronts his demons head-on yielding fantastic results. – DP
---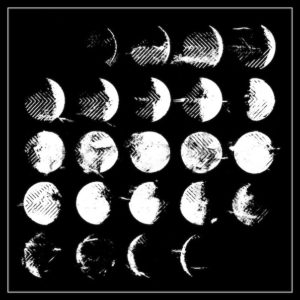 97. Converge – All We Love We Leave Behind
(2012; Epitaph)
In the world of extreme music, Converge is the rare act that keeps on giving. Two decades into their career, the Salem, Mass. quartet continue to redefine the line between hardcore and metal on eighth full-length All We Love We Leave Behind. It's fast and it's brutal — a truly satisfying kick in the pants on every play through — but what continues to surprise me about this record is how tangible this band's passion is after so many years in the game. This record sounds so fresh, it could've been a hungry young band's first outing of genre-mashing madness. Instead, we get that same compulsory energy combined with the expertise and experience of seasoned pros. – ATB
---
96. These New Puritans – Field of Reeds
(2013; Infectious)
With Swans repeatedly releasing demanding, two-plus hour epics and The Knife also churning out their most difficult work to date, there has been no shortage of challenging music released this decade. In comparison to the work of those two artists (and even their own sophomore album Hidden), These New Puritans' Field of Reeds may seem fairly tuneful. And although this album is considerably shorter and much more prone to neo-classical comparisons, it's no less ambitious or beguiling. The knotty arrangements and twists and turns often feel like they were channeled from some ancient ritual. Strings and horns mesh with the organically produced sound of birds and breaking glass in the most natural ways imaginable. Few albums released this decade have been so difficult to to decipher and that's largely part of the allure. – CK
---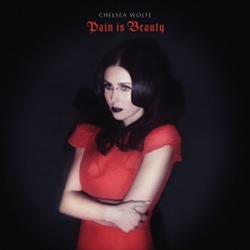 95. Chelsea Wolfe – Pain Is Beauty
(2013; Sargent House)
Chelsea Wolfe opened her 2011 album Apokalypsis with a blood-curdling growl that served as an effective "Keep Out" sign for those too timid to brave her gnarled terrain. Her 2013 album Pain is Beauty begins with a less immediately horrific sound, instead starting off with a sparse keyboard drone that evolves into the elegantly chilling "Feral Love." This isn't the only difference between the two albums, but it's symbolic of the evolution Wolfe has undergone in just a few short years. Pain Is Beauty finds the Los Angeles singer/songwriter less immediately abrasive and more elegant in her execution; the songs still have sharp teeth, but the blood dripping from them has an elegant crimson glow. It's an album of romantic darkness, and sinister beauty — it could soundtrack a moment of sexual passion or a murder scene. Take your pick. – JT
---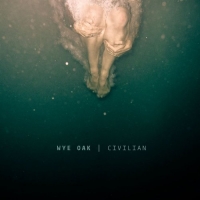 94. Wye Oak – Civilian
(2011; Merge)
Rock as a genre supposedly died a long time ago — along with punk, hip-hop, disco, etc. — but there somehow never seems to be any shortage of great records made by people with guitars and drums. And some of the best of them are made only with one guitar and one drum set. Before packing them away in favor of an approach that put synths up-front, Wye Oak delivered one last set of emotionally driven, dreamy yet muscular indie rock that's enough to restore faith in the power of six nickel-wound strings. Civilian is in part an album of standalone gems, like the gale-force momentum of "Holy Holy" or the haunting, albeit stormy title track. But perhaps most notable about Civilian is how it flows from low to high, carefully measured in its momentum and sequencing. Wye Oak may or not be interested in being a rock band in the traditional sense anymore, but they sure left us with one last testament to rock 'n' roll's ability to dazzle and surprise. – JT
---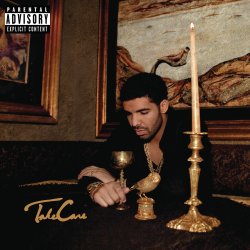 93. Drake – Take Care
(2011; Young Money/Cash Money)
I suppose formerly starring on a Canadian teen drama series is bound to result in some flak in the street-cred preoccupied world of hip-hop. Drake then goes one step further by actually putting his heart on his sleeve (he no doubt receives a little credit for the recent receding of this stigma). It's no surprise then that a certain segment of the population is just never going to take him seriously as a rapper. For the rest of us however, Drake delivered an emotionally complex album that not only bucked several hip-hop stereotypes but also proved to be a sonically rich, melancholy experience in the process. Fully embracing what his detractors lobbed against him was a bold move, and it certainly paid off. – CK
---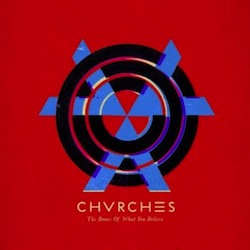 92. Chvrches – The Bones of What You Believe
(2013; Glassnote)
Maybe it was the end of chillwave as we know it, maybe it was the acceptable indie edge of electro sounds meant for (or lifted from) the pop charts. Regardless of where it fell, The Bones of What You Believe put the Glasgow trio Chvrches on the map hard and fast in 2013. Deliberate rhythms and loops propelled the plaintive melodies of Lauren Mayberry into the stratosphere on hits like "Gun" and "The Mother We Share." In a sphere of music full of girlish electronica from the likes of Purity Ring and Grimes, Chvrches sounded more mature from the jump – AB
---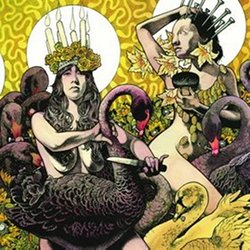 91. Baroness – Yellow and Green
(2012; Relapse)
When is a metal album not really a metal album? All the goddamned time, according to the Internet, but Baroness' double-LP third album Yellow and Green is the uniquely paradoxical case in which a metal band strips away the most explicitly metal elements while retaining all of its power and catharsis. More post-hardcore or psychedelic rock than anything so crushingly heavy, Yellow and Green found the Savannah by-way-of Philadelphia group trading growls for vocal harmonies, and crushing breakdowns for soaring choruses. Sure, a few flinched at its unapologetically melodic approach, but the road to infectious gems like "March to the Sea" or "Little Thing" is one that's closer to "Rays on Pinion" than it might seem on first listen. For sheer ambition alone, Yellow and Green warrants a mention, but its in the desecration of boundaries and full-throated embrace of beauty in loud rock music that Baroness earns the acclaim.  – JT