The Body/Thou : Released From Love/You, Whom I Have Always Hated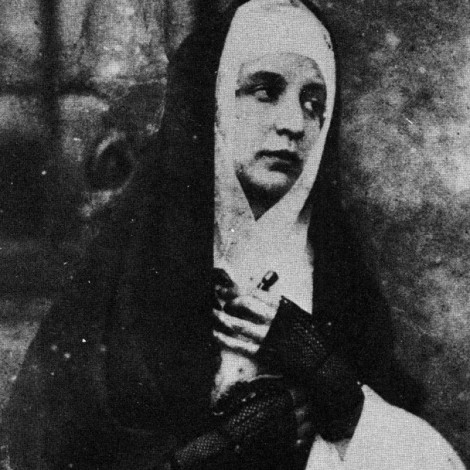 Over the past decade, The Body and Thou have — both separately and in collaboration — released upwards of 50 individual albums, singles, EPs, splits and CD-Rs of pure venom. It's been said that The Body is the most brutal band on Earth, and according to my ears, Thou is not far behind. Based on that, collaboration between these two relentless heavy metal bands is loaded with the expectation to push extreme limits, and it does put a new perspective on how loud and debilitating music can be. For all intents and purposes, You, Whom I Have Always Hated is an acquired taste; fans of The Body and Thou will find much to gnaw on over these 51 minutes of visceral emotion. There is sludge. Then there is this.
The first four songs comprise Released from Love, which came out in April 2014 as a vinyl-only EP, recorded in Algiers, Louisiana in January 2013. The last six songs, You, Whom I Have Always Hated, was recorded in Pawtucket, Rhode Island after Thou and The Body polished out the material on tour together last summer. The songs — despite covers of Nine Inch Nail's "Terrible Lie" and Vic Chesnutt's "Coward" — were written collaboratively in Baton Rouge, La., which is Thou's home base. Together with three guitars, two drum kits, one bass, and Bryan Funck's signature snarling vocals — at times paired with Chip King's unbearable yelp — The Body and Thou create an impressive rumble that is hazard to any set of speakers. These are unforgiving circumstances; turning the volume up too high may result in permanent damage — that goes for both your speakers and your ears.
The Body has a tendency to share their limelight. Last year's I Shall Die Here was a collaboration with The Haxan Cloak, aka Bobby Krlic, and the band recently did a split with Sandworm. In the past, The Body collaborated with Braveyoung for third full-length Nothing Passes, and done splits with Whitehorse and Get Killed. Thou are similarly generous; about a third of their 33 releases are splits with the likes of Kowloon Walled City, Haarp, The City Is the Tower, Cower, and Leech. In addition, both of these heavy titans don't shy away from cover songs. Before tackling NIN and Vic Chesnutt together for Released From Love, Thou had covered Nirvana, Soundgarden, Agents of Oblivion, an EP full of Black Sabbath, Minor Threat, Cower, and Pygmy Lush, while The Body took to their own renditions of Judas Priest, Crass, Danzig, Black Flag, and Sinead O'Connor. Thou has covered a handful of Nirvana tracks, including an absolutely desensitizing take on "Milk It" from 2014's In Utero: In Tribute album put out by Robotic Empire. With a similar sense of destruction, The Body and Thou drench "Terrible Lie" in thick mud and searing guitar feedback that may leave Trent Reznor either shocked or flattered. The cover of "Coward" is slightly unexciting, but the original darkness and crying guitar strings is done justice; Vic Chesnutt may have predetermined Thou's crawling chord progressions.
Given the possible meaning of its title, Released From Love / You, Whom I Have Always Hated could be the soundtrack of an agonizing relationship that went on for way too long, but finally ended in a terrifying explosion of anguish. Thou and the Body work so well together because these musicians share a passionate will to be heavier than the heavy, or as crushing as death itself. Together, they are a punishing wrecking ball of thrash and lost hope. This album is tuned extremely low, and very merciless in its ground-and-pound abandon. From the whipping hardcore that ends "The Wheel Weaves as the Wheel Wills" to the warped static sludge of "Manifest Alchemy," and the perfectly echoing snare on "Her Strongholds Unvanquishable" to the headache induction of "Beyond the Realms of Dream, That Fleeting Shade Under the Corpus of Vanity," this is a match made in the chaos of hell.
Thrill Jockey, which released the split(s), states that The Body and Thou plan to join forces again in late 2015. That can only be good news, as these two prolific bands could take the opportunity further refine their brutality. Just one suggestion: change the name of the project to Thou Body.
Similar Albums:


Thou – Sacrifice


The Body – I Shall Die Here


Indian – From All Purity