Pile : You're Better Than This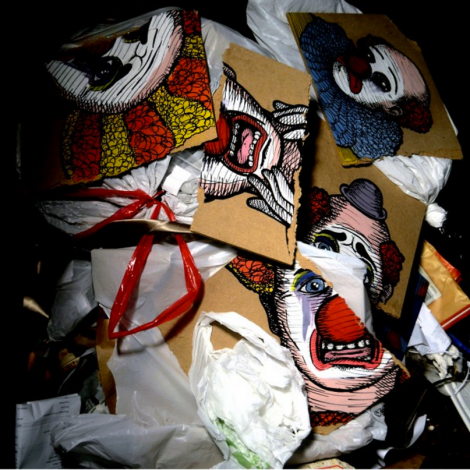 Pile's music has long been an exercise in contrasts. It's loud, abrasive stuff, caught somewhere between the harshest corners of Amphetamine Reptile or Touch and Go records roster of 1993 and the short-lived indie success stories around that very same era (Dinosaur Jr., Pavement, Yo La Tengo). The second half of that equation might take a few listens to sink in; guitarist Rick Maguire, bassist Matt Connery and drummer Kris Kuss sometimes feel as if they're engaged in battle with the melodies themselves, punching and pounding until a hook finally gets through, mangled and worn from the struggle, but strangely beautiful because of it. It sometimes results in what sounds like a bizarro-world hit, like 2012's "Prom Song," a track that rises up gradually and climaxes with a gloriously indulgent guitar solo — an irony-free, imperfection-addled slice of fuck-it-all heroism that seemingly betrays the post-hardcore miscreant persona that's followed them since 2009's Jerk Routine.
Here's the funny secret about Pile: Tracks like "Prom Song" have increasingly become the rule rather than the exception. Deep within those Albini-echoing shards of broken-glass guitar and rhythm-section boxing matches are honest-to-God songs. Earlier this year, they debuted a real humdinger of a career-best contender, titled "Mr. Fish." In fact, few spots in the band's catalog showcase the contrasts inherent in the band's music as explicitly or impressively as this song does, opening as a gentle waltz before crashing down at 1:43 into a booming climax wherein the eccentric title character wakes up in the sea, and the band's own instrumental power parallel's the intense downward pressure at the bottom of the ocean.
It's not as if Pile are broadcasting their pop hooks from the rooftops, or even aiming for anything approaching universal here; one of the nastier punk shrieks on the album is called "#2 Hit Record," and the second half opens with an atypically pretty, acoustic instrumental track called "Fuck the Police." The group's sardonic humor is impressively intact, but that's not quite enough to Spackle over the sharpened songwriting chops on display throughout fourth album You're Better Than This. As much muscle and venom the band thrusts into pounding, furious opener "The World Is Your Motel," it's ultimately the melody that wins out over the mayhem (if only by a hair's breadth).
The push and pull between extremes makes You're Better Than This even more thrilling a listen than it might have been had Pile simply stuck to abrasion and aggression as a safety fallback. Sometimes the direct approach, like the rancorous shred of "Tin Foil Hat," is the most effective. But Pile are growing increasingly adept at pacing and nuance, reserving the true horrors in standout dirge "Hot Breath" for its quietest moments, Maguire muttering, "It shows it's teeth/ I feel its hot breath/ The steam makes me restless/ I wish it would put me to bed." Even more immediately satisfying is the jangly dissonant "Waking Up in the Morning," which borrows some of the punchy melodic scrape from New York's Chavez. When Pile commit fully to writing a rock anthem, it's still not entirely straightforward. Through their filter, however, it's still a hell of a thing to behold.
When Maguire & Co. go back to being their nastiest and noisiest, setting their coordinates to totally fucking unhinged on "#2 Hit Single," it ends up being way more fun than a post-hardcore mashup of Swans and Glenn Branca should be. Maybe it's the falsetto howl that Maguire lets out halfway through the track. Or perhaps it's because that release is preceded by a handful of songs that forgo the adrenaline rush altogether. But when it arrives, it's the right smack to the face at just the right time. And that signifies an encouraging milestone for Pile. They wrote great songs before — now they're writing great albums.
Similar Albums:


Pissed Jeans – Honeys


The Jesus Lizard – Liar


Chavez – Better Days Will Haunt You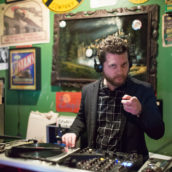 Jeff Terich
Jeff Terich is the founder and editor of Treble. He's been writing about music for 20 years and has been published at American Songwriter, Bandcamp Daily, Reverb, Spin, Stereogum, uDiscoverMusic, VinylMePlease and some others that he's forgetting right now. He's still not tired of it.