Treble Roundtable: Spring cleaning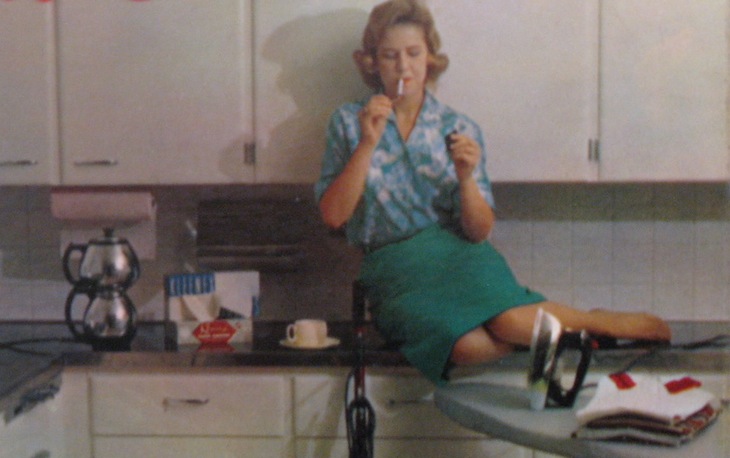 Welcome back to the roundtable, in which Treble's writers engage in a casual discussion on music, pop culture and our relation to both. Got a question for us? Feel free to send it over to [email protected] with the subject "Roundtable topic."
This week's topic: We've reached that most tedious of seasonal traditions — spring cleaning — which opens up a question about taking a mundane activity and making it more enjoyable. What music do you like to listen to while you clean your house?
Adam Blyweiss: Cleaning in my household usually takes place on the weekend, when both my wife and I are home to hop among chores and child-rearing duties. Between us we have a brilliantly wide and deep music appreciation (not to mention library) and we normally don't play through entire albums during housework, relying instead on favorite radio stations and iPod shuffling. There are instances where we spend maybe too much time skipping past stuff we don't quite agree on: she can't quite handle the oontz-oontz-oontz at 10 A.M., and I'm not the faithful hardcore punk fan she is. If we're to be productive with the vacuum and the laundry and such, best to stick with New Wave and keep feeding us Erasure, Depeche Mode, and The Smiths.
A.T. Bossenger: I'll be honest — I don't have any specific limitations around what music I listen to when cleaning. Usually, it's just whatever I want to listen to… but with cleaning. Nowadays I'm usually spinning something I have a review or feature lined up on, because I like to listen to releases in as many situations or contexts as possible. So, instead, I'll let all the wonderful people writing and reading Treble know about the only time that cleaning a house changed my musical life.
When I was in 8th or 9th grade, my friend Gwyniver burnt me copies of a lot of records based on stuff I was already into. I gained a lot of discs every time I did an exchange like that, so I would just load them into my Discman, one by one, as I was doing random tasks or chores. One of those was Radiohead's OK Computer, and I played it for the first time while I was vacuuming my (parents') house. So, as one does when vacuuming, I plugged in my headphones and cranked the volume to 10. Fitting for a first listen to one of Radiohead's finer moments, I was absolutely blown away. I was particularly mesmerized by the solemn guitar and synthetic choir of "Exit Music (For a Film)". I was vacuuming the stairs at the time. When the song kicks into high gear at the three minute mark, I remember sitting down, vacuum still running, and just letting myself get absorbed in that moment before pressing 'back' a couple of times. To this day, I can't vacuum without recalling Thom Yorke's distinct melody on the line, "We hope that you choke." It's an odd one, but still one of my happiest musical memories to date.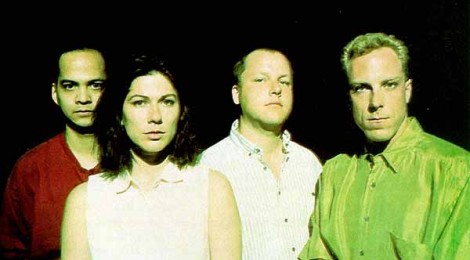 Hanif Abdurraqib: Let's be honest: you don't need an album for wiping down a kitchen counter or dusting a bookshelf. That's the simple work that takes care of itself. You need a cleaning album for the stretch run. The hard times. When it's just you, on your knees, scrubbing the tile of the shower. Or washing stains out of the carpet with your bare hands, cursing your decision to pass on hardwood floors. The Pixies' Doolittle offers the perfect amount of calm moments to mellow out any of your cleaning frustrations. Moments that are just as quickly interrupted by sharp bursts of sound that kick you right back into cleaning gear. For best results, go from "Debaser" straight to "I Bleed," and then jump to "Monkey Gone to Heaven" and ride the rest of the album out. Your sparkling clean shower will thank you.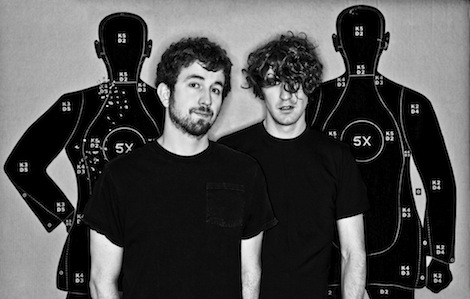 Jeff Terich: House cleaning in my house happens every Sunday morning, after at least an hour of coffee and NPR's Weekend Edition (if we're out of bed and productive before the puzzle happens, clearly something isn't right). My wife and I have entirely different schedules during the week, but on the weekend, our routine is set in stone. We lounge, we caffeinate, and then we get to work, starting over what always seems like a futile task of getting this house of ours to look its best before the week's dust takes over again.
Our ritual always involves vinyl — if you're primarily going to be in the same place for at least a half-hour, doing tasks that provide little intellectual stimulation, you might as well make it as enjoyable as possible. And it has to have some energy. We'll frequently cycle through the post-punk canon, dive into some '90s indie rock, or occasionally look back to some '70s soul. But I find the album that accomplishes everything a good cleaning LP needs to is Japandroids' Celebration Rock. It's fun, it's fast, you only have to flip it once, and it only gets better as it goes along (side B is unstoppable, if you hadn't noticed). Really, it's the album that rewards you the more productive you are. After you've scrubbed the pots and pans to "Fire's Highway" and swept to "Evil's Sway," you get treated to the soaring anthem, "The House That Heaven Built." And when the towels go in the hamper, the dishwasher begins its cycle and the floors are their most sparkling, my wife will turn to me and say, "It's just wall-to-wall jams!" And don't those walls look just immaculate?
Joshua Berry: When it comes time to tackle the massive pile of dishes I have inevitably allowed to accumulate in my sink, I need something that will distract me enough from the task at hand without completely pulling me away from it. It needs to have a poppy beat to keep my spirits up enough to keep going on what will probably turn into a three-hour cleaning fest. It's got to have beats that will keep me moving, but won't cause me to stop cleaning to dance… for too long. Finally, the lyrics have to be interesting enough that I want to sing them, while shallow enough that I won't get trapped in an existential dilemma while trying to get that red wine stain out of the couch that I really should've cleaned immediately.
When I was little my mom always played a Whitney Houston greatest hits tape, which is probably why I have these requirements. I, however, reach for Lady Gaga's Born This Way. Gaga's second album is perfect because it's good enough to keep interested, but straightforward enough not to carry me away. At the same time, however, the songs are varied enough to keep you listening the whole way through—a primary reason I made the switch to Gaga from Whitney.
Besides, if singing about being an empowered woman who doesn't need man except for when she does ("Scheiße ") or how you're a snot nosed brat ("Bad Kids") doesn't make you want to do some domestic labor, I'm not really sure what will.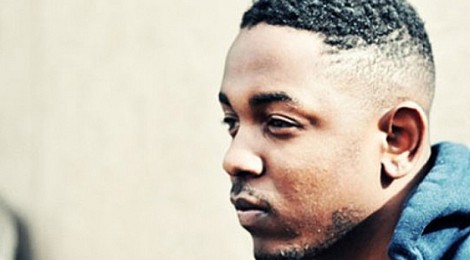 Liam Green: Long rap albums tend to fit this bill perfectly for me. You need rich, involving music to alleviate the boredom inherent in this task, as well as a consistent sound that helps reduce the possibility of distraction. My most recent go-to for cleaning and chores has been good kid, m.A.A.d city by Kendrick Lamar. It's around 70 minutes and maintains a sonic and thematic direction throughout despite how different certain tracks are from one another. (Haven't tried it yet, but I imagine his latest, To Pimp a Butterfly, will also work as a cleaning soundtrack for similar reasons)
With that thinking in mind, I would also recommend Kanye's The College Dropout and My Beautiful Dark Twisted Fantasy, Old by Danny Brown, Drake's Take Care, Jay-Z's The Blueprint and Mobb Deep's The Infamous. And if you're handling a really long list of chores and need some double-album action, Wu-Tang Forever by Wu-Tang Clan and UGK's Underground Kingz should be perfect.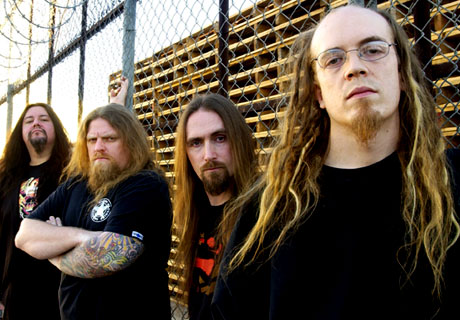 Thomas Hatton: As a father, husband, and grad student, I don't have many opportunities to listen to bone-crushing, face-melting heavy metal at full volume. So a couple years ago I started reserving my cleaning time to listen to the heaviest stuff I could find. This has stuck in a big way, so much so that now I have behaviorally conditioned myself to crave the heaviest sorts of metal as I clean. My go-to cleaning album is The New Black by Strapping Young Lad. From the crunchy "Decimator" to the brutal thumping of "The New Black," I pat myself on the back every time I make it through the album without breaking a plate or shattering a cup. It's as if Gene Hoglan's blast beats and Devin Townsend's maniacal screams were written to provide a sonic backdrop to my pot-scrubbing.
Honorable mentions go to: Mastodon's The Hunter: I think I shoveled my entire driveway in three minutes thanks to "Blasteroid" the other day; Gojira's L'enfaunt Sauvage: for more contemplative activities like painting and window cleaning; and lately, Elder's latest album Lore, which is so heavy that it almost feels like a vacuum is on in the background.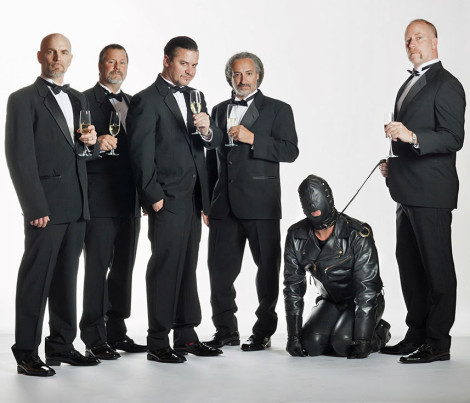 Butch Rosser: Nothing communicates a failure to transcend the bourgeoisie than having to clean up after yourself. During my childhood, my parents tried to liven up the activity by playing soul and funk loudly on Saturday afternoons while we went to war with dust bunnies, spiders, and the like; as a result it almost ruined Al Green and Earth, Wind, and Fire for me. Therefore when cleaning as an adult, it needs to be aggressive rock that I enjoy but don't love that reflects A — I hate cleaning since I'm usually alone; and B — I have failed to become Anna Kendrick's trophy husband. So the go-tos when the Lysol flies and the vacuum hums are Faith No More (especially "We Care A Lot") and Dead Kennedys.
Stephen Chupaska: Cleaning — which I have gotten better at, dear ex-girlfriends and former roommates — is a household chore that is defined by repetition. Don't you find when you decide to clean your apartment or house, that you start in the same room and have a usual ending spot? I'm a kitchen first, bathroom last man. I know people who are bathroom first people, kitchen last people — not many, but I have started speaking to them in recent years. The living room and bedroom swap places in order, but owing to democratic principles, I usually do the common area first. And surely your cleaning technique acquires a routine. When you're sweeping the kitchen floor there's a spot that's the designated pile location. Mine is in the geographic center of the kitchen, though after the pile is finally home in the bin, I do need quickly clean underneath the cat food bowls, where I always forget to sweep. And there's the excellent 240 bpm "scrub-scrub-scrub-scrub-scrub" of cleaning the stove tops.
Thing is, once you start cleaning you get into a groove. Think about when you're in mid-clean and your girlfriend or boyfriend or roommate comes home and gets that immediate pang of guilt that one feels when one is not sufficient on the tidiness question. They whimper, "Can I help?" And, you, polite you, demur, "No, I'm in a groove." I know you've said that verbatim. Now, the obvious byproduct of being in a groove is spacing out. How many of you on your routine commute to work today drove or took the train past a familiar billboard or stop and totally forgot you did it? Seeing how cleaning your place is really one of those parts of life that you can drag to the trash without much thought, spacing out can, in this case, lead to greater efficiency.
So, what band in the world has better combined groove and spacing out better than the Grateful Dead? Of course there are more Grateful Dead releases than there are hippies sleeping on the floor 'cause they need to crash, so I recommend One From the Vault, the official version of an oft-bootlegged 1975 concert at the Great American Music Hall in San Francisco. The double-live album was released in 1995 to critical acclaim and continues to be one of the band's most popular collections. Amazingly, when it was recorded, the Dead had been on a two-year hiatus from playing out. They played plugged in to give a live airing to material for the forthcoming, Blues For Allah LP, the last Dead studio effort about which more could be said than, "Eh, one or two good songs, but that's it."
After a band introduction, they exuberantly launch into "Help on the Way" which morphs into the jazzy instrumental "Slipknot!" And, then the Dead, as if they were dying to do it for years, drop in, lockstep, to the surging, expansive, "Franklin's Tower." There's also splendid takes on life-long Dead favorites such as "Sugaree," sung by Jerry Garcia with soul and glee. And Garcia has seldom sounded better than on the beautiful version of "Crazy Fingers." Bob Weir is best on the country baptizing gospel number "Big River," a prime example of the band's lysergic excursions across the familiar territory of American roots music. Yes, there's some never-ending pasta bowl jams; it's the Dead, what do you want? But what's curious about One From The Vault, is the speed of it. Whenever I get to closing 20-minute plus "Blues For Allah," I'm always surprised that it's over, that my apartment is sparkling and it's ready for the next mess. It's routine.
You might also like: