Part Two: Phoenix in Flight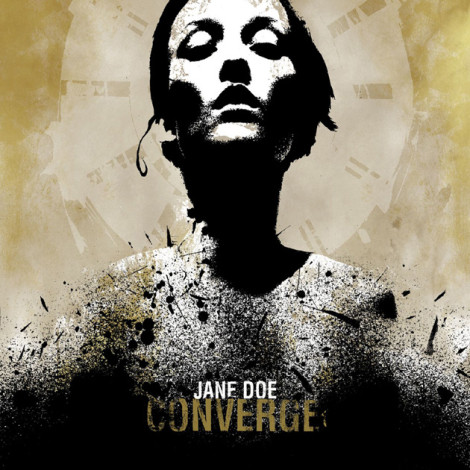 Jane Doe
(2001; Equal Vision)
Converge's fourth album, Jane Doe, is arguably the most important album in their entire discography, since it marks the first record after Nate Newton and Ben Koller became full-time members of the band, solidifying a lineup that has since endured for more than a decade and a half. And everything just locks into place: The breakneck rhythmic shifts and unrelenting speed, the melodic dynamics and the breathtaking breadth of sound and scope. Listening to Halo in a Haystack, their debut released seven years prior, it's not outside the realm of possibility that the band might grow into something so complex and sophisticated—not to mention even more extreme in their approach. And seven years is a long time for a band to evolve. Still, the band's acceleration from good to amazing seems jarring in retrospect. In one fell swoop, the band went from being a promising young hardcore band to recording the greatest metalcore album of all time (as limiting as it might be to call it as such).
So, yeah, Jane Doe is the best Converge album. And it's not that it doesn't have competition—any of the albums they've released since are basically contenders. Still, Jane Doe rises that much higher as a result of the sheer ambition the band displays here. Indeed, it rips: The viciously harsh attack of "Concubine," "Fault and Fracture" and "Homewrecker" find Converge going for the throat with more ferocity than on their first three albums, and Jacob Bannon screams like he's undergoing an exorcism. There's real pain behind those screeches—this is a break-up album, and maybe the most successful example of a break-up album in extreme metal/hardcore.
Some of that success comes from catharsis; it's hard not to feel a cleansing release after a song like "Heaven in Her Arms." But some of it is from just how amazing the album sounds. The 11-minute title track is the most gargantuan track in the band's catalog, and also one of the most breathtaking. "Phoenix in Flight" is actually a stunning shoegaze track rather than a hardcore song. And "Thaw" is dizzying psych-core that almost has to be heard to be believed. The album stands as an enduring and crucial point in the band's legacy, heralded as a classic among the band's fanbase and fans of extreme music in general. It's become an iconic recording, so much so that the Jane Doe face just about ubiquitous. Even if you haven't heard this album, you've almost definitely seen Jacob Bannon's album cover design.
Rating: 10.0 out of 10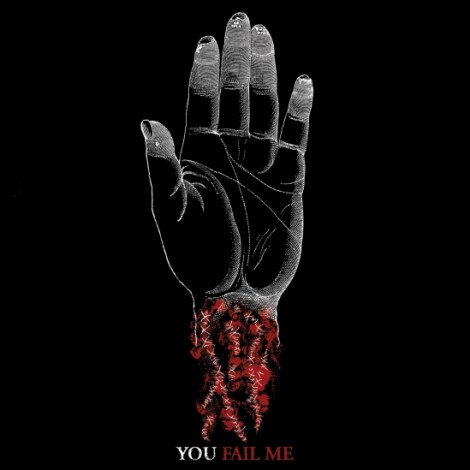 You Fail Me
(2004; Epitaph)
Every item in the Converge discography is a paradox: They're all unique recordings with a character and atmosphere all their own, and yet they all sound like they could have only been made by Converge. That's ultimately what marks a great band—the combination of versatility in the context of a signature sound. No two Converge albums are quite alike, which is what makes this journey through their discography so much fun. You Fail Me isn't their best album, but it's pretty damn close. It's also one that takes a lot of risks — risks that now seem entirely characteristic (the second half of Axe to Fall harbors a lot of interesting diversions) but nonetheless prove how far outside of the hardcore comfort zone Converge is willing to go. On You Fail Me, that's pretty far. And yet, it sounds exactly like you want a Converge album to sound—loud, fast and uncompromisingly intense.
To be fair, about half the album is made up of two-minute blasts of blistering hardcore, and much of it fairly straightforward, at least by Converge's standards. "Black Cloud" and "Eagles Become Vultures" pummel and pound with the best of 'em. But when they spread their wings a bit, they soar mightily. Right in the middle, there are two longer, darker tracks—the title track and "In Her Shadow"—that show off the depth and breadth of Converge's captivating vision. The former is so tense it's almost scary, while the latter is much more subdued, yet quietly harrowing in the way that a Swans song is. The band closes out with "Hanging Moon," perhaps the noisiest and hardest rocking song you'll ever hear played on acoustic guitars. Yet it's right at the beginning where Converge drops the greatest track, and perhaps the best song they ever wrote (at least top three). "Last Light" is searing and raw, but melodic, and a rare moment of optimism and hope on an album that largely concerns people's personal failings (the title of the record makes this pretty clear). And Bannon, who doesn't spare himself from the indictments elsewhere on the record, even reserves his throaty scream until the final 90 seconds or so, instead relying on an aggressively strained yelp. It's a hell of a way to begin a record, and You Fail Me is a hell of an album.
Rating: 9.4 out 0f 10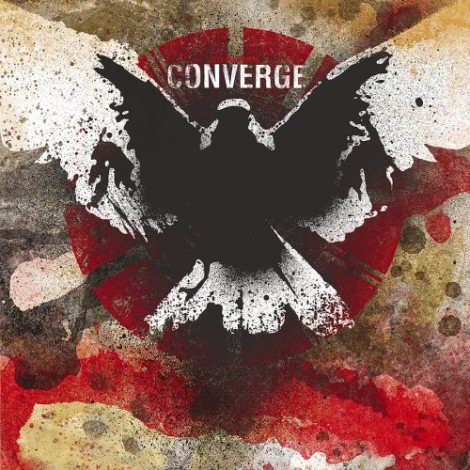 No Heroes
(2006; Epitaph)
The first five songs on Converge's sixth album, No Heroes, all buzz by at manic, hyper-aggressive sprint. And they do so in the span of just under seven minutes. Even by Converge's standards, that's fast. But man, is it an invigorating way to begin an album. With No Heroes, the band mostly packed up the epic shoegazing experiments of Jane Doe, and the noise rock nihilism of You Fail Me, and instead delivered their purest hardcore album of the post-millennial age. The first moment that Converge begins to suggest that they even have a passing interest in slowing down is on "Plagues," a noisy, sludgy swirl of distortion and effects that provides a break from the speed, if not the intensity of the album. The entire first side of No Heroes is nothing but gnarl.
Side B is a little different though. It's rare for Converge to divide the progression of the record into two dramatically distinct halves, but that's exactly what happens here. With track eight, the melancholy doom-metal number "Grim Heart/Black Rose" finds Only Living Witness' Jonah Jenkins offering an emotional, melodic vocal as Bannon recharges his scorched throat. But even as he lets the fire surge again, the tone of the songs he's guiding has changed a bit. "Orphaned," one of the most visceral of the second half of the record, nonetheless has one of the strongest melodies. But later on, on tracks like "Lonewolves" and "Trophy Scars," the band slips a "post-" in front of their hardcore and explores the nuance inside their abrasive, aggressive rippers, as Bannon unleashes intensely earnest couplets like "Keep your scars on your sleeve/ And your heart in your hands." No Heroes is the record of Converge's with the most deliberate divide between their faster, more ferocious numbers and those with more space and melody. And yet, the actual musical distance between them doesn't seem as vast as they might seem when segregated like this. Still, the gradual ascent toward the epic, atmospheric numbers is exciting, and if No Heroes isn't as thematically or texturally compelling as the two that precede it, it still boasts a long list of amazing songs.
Rating: 8.9 out of 10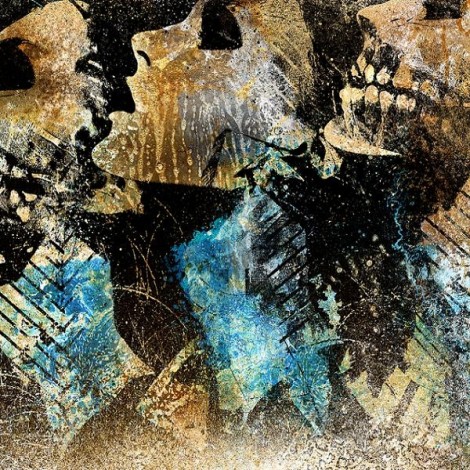 Axe to Fall
(2009; Epitaph)
For their seventh album, Converge assembled a super-team of collaborators and friends in the extreme music world, including members of Neurosis, Cave In, Genghis Tron and Entombed. It's basically one big metal party, and it's one that's well worth throwing over and over again. But it's not just that Converge are hanging out in the studio with their friends; they are doing that, but they're also allowing those influences and personalities to come through in the music. As such, it's one of the more eclectic items in Converge's catalog. Entombed's Uffe Cederland lends his raw, death metal guitar work to "Wishing Well," while Neurosis' Steve Von Till takes lead vocals on the bluesy "Cruel Bloom," which is much closer to the sound of Tom Waits or Nick Cave than anything Converge had done prior to this album. And the shoegazing final track "Wretched World" features a long list of guests, which only lend more depth to an already breathtaking song. Because the final two tracks are so heavy on guest vocalists and musicians, they rarely get played live (outside of their Blood Moon performances), which is unfortunate, but practical. It's not like Converge and Entombed are always going to be in the same room at the same time.
Guest musicians aside, Axe to Fall represents one of the most fun sequences of music that Converge has ever written. It might not have the emotional heft of Jane Doe, or the experimental intensity of You Fail Me, but it's raw, fast and accessible. "Dark Horse" is one of the most anthemic post-hardcore tracks in the band's history, while songs like "Dead Beat" and "Slave Driver" show off both the band's heaviness and talent for melody. The album is also heavily influenced by classic crust-punk hardcore bands like Discharge, which accounts for moments like "Cutter," in which the band tears through a roaring d-beat beatdown. Axe to Fall is, much like its diverse line up, an extreme album for all seasons. There's something for everyone here, which is pretty refreshing, actually.
Rating: 9.1 out of 10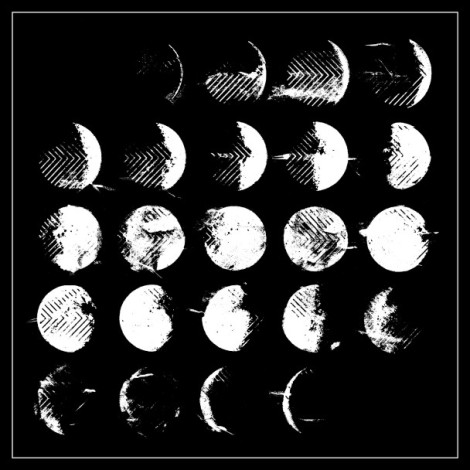 All We Love We Leave Behind
(2012; Epitaph)
After the Converge & Friends jamboree that was the blistering, barn-burning Axe to Fall, the band got back to basics on their eighth album, All We Love We Leave Behind. Basics is a relative term, of course. This still sounds absolutely nothing like the Converge of the '90s, nor really much like the Converge of the '00s. They've taken backroads and alleyways through various aspects of heavy music at every stage of their career, and here, they arrive at another uniquely uncompromising permutation. In terms of sound and production, this is as heavy or heavier than anything the group has ever released. The jackhammer pummel of "Trespasses" is simply brutal, and "Glacial Pace" is even sludgier and more psychedelic than anything in the band's discography.
It's interesting, then, that Converge packs this thing with melody, stepping ever closer toward post-hardcore. Their techniques are still rooted in metal, though — Kurt Ballou's guitar work is virtuosic and lightning-fast in the tense, careening "Sadness Comes Home." And there's a similar aesthetic at work in the title track. But the most notable standout is the leadoff track, "Aimless Arrow." It's the first Converge song that actually sort of sounds like a hit, in some parallel universe where metalcore bands write chart-toppers. It has all of the speed, volume and ferocity of a Converge track, but with a surprisingly catchy chorus. Not that ideas like singles or airplay really come into play when discussing a band like Converge. There's is an aesthetic without compromise, and after more than 20 years, no shortage of ideas either.
Rating: 9.2 out of 10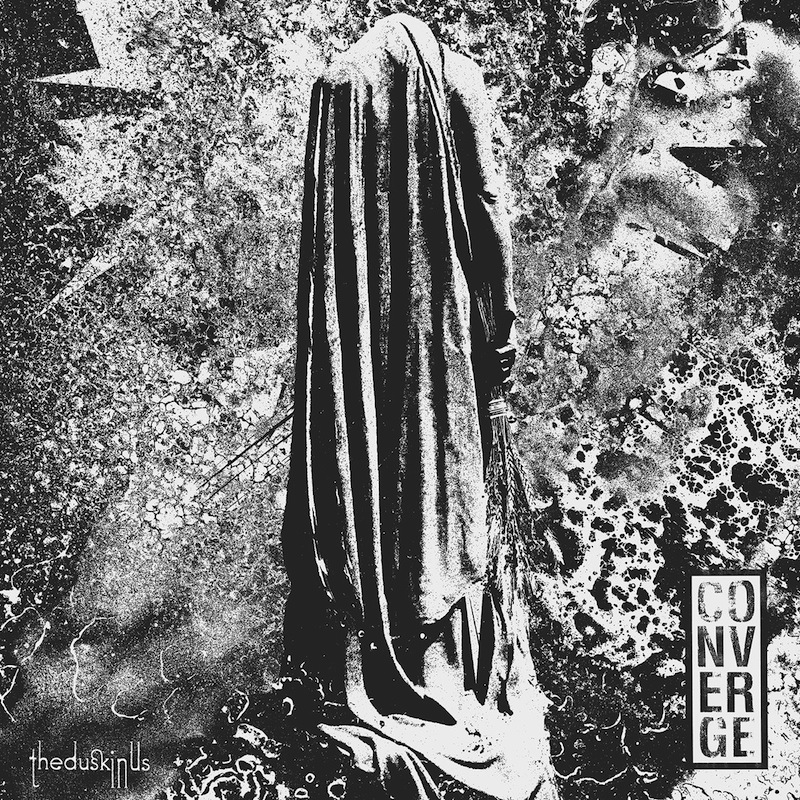 The Dusk In Us
(2017; Epitaph)
Throughout Converge's career, the band has shown growth and evolution at every stage. They're arguably never done with that evolution, and while landmark albums such as Jane Doe or You Fail Me have revealed some of their most significant artistic developments, it's remarkable how often they're capable of creating something entirely unexpected. Ninth album The Dusk In Us is just such an album. Maybe the farthest traditional hardcore album of their entire career (which says a lot), it's an album that balances a familiar aesthetic with many previously unexplored styles. So while the emotionally gripping post-hardcore of "A Single Tear," the jerky mathcore of "I Can Tell You About Pain" and the brief blast of "Cannibals" are arguably vintage Converge, the groove-heavy "Trigger," the pair of devastating dirges "Thousands of Miles Between Us" and "The Dusk In Us," and the sludge-metal closer "Reptilian" show just how much progress the band has made, as well as how much more their vision encompasses. Converge are technically the same band they've been for two decades, but they're always changing—always headed somewhere new and powerful.
Rating: 9.3 out of 10
You might also like: