Treble Roundtable: Live music marathon
Welcome back to the roundtable, in which Treble's writers engage in a casual discussion on music, pop culture and our relation to both. Got a question for us? Feel free to send it over to [email protected] with the subject "Roundtable topic."
This week's topic: We're sandwiched between two weekends of Coachella, and live music is pretty fresh in our minds, so why not dive back into our own personal histories with live music — What band or artist have you seen live the most — and what were their best and worst shows?
Adam Blyweiss: If you count my surprisingly rare use of live-streamed concert sets and include two such shows I watched in 2013, including their headlining Made in America set, I've seen Nine Inch Nails play live six times. Even if you don't, four dates inside gates might still be my top number—I can only recall three for anyone else. The low point of that schedule is a surprising one, a date on their 2009 "NIN/JA" tour with Jane's Addiction. It was the start of NIN's long goodbye towards a hiatus, but splitting the bill with Perry Farrell's band and especially ceding the closing slot to them made NIN's set and then-current album The Slip seem inconsequential. (It didn't help that this reanimated version of Jane's Addiction felt really limp on stage.) My first time watching Trent Reznor and company remains the best for many reasons: They came to Philadelphia's Tower Theater in May 1994, touring behind instant classic The Downward Spiral with a weird little opening act named… Marilyn Manson. Above and beyond experiencing both bands' moody atmosphere from the general-admission floor, it was a moment to watch NIN at the height of their let's-break-shit powers. Near the end of MM's set, Reznor and members of his band and crew came out to tackle and assault them mid-song. Later in the evening, even before Reznor could fuck up his signature rotating keyboard during "Happiness in Slavery," Manson and his posse ran out and returned the favor. I've never seen anything like it at a show before or since.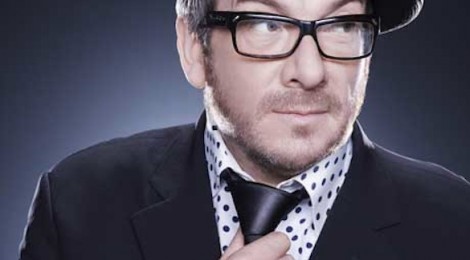 Paul Pearson: I've seen Elvis Costello eleven times dating back to the 1983 Punch the Clock tour. The best show I ever saw, Elvis or otherwise, was in 1986 when he brought the Spinning Wheel Songbook tour to San Francisco's Warfield Theater. He had a giant Wheel-of-Fortune type gizmo with several of his songs on it. Audience members came up and spun the wheel; whatever song it landed on was the song Elvis and the Attractions would play. Then the audience member had the option of dancing in a go-go cage or relaxing at the on-stage cocktail lounge, which as I recall had a TV. Huey Lewis played the part of game show host. It was as intelligently fun as a show could get. The worst Elvis show I saw, which still wasn't horrible, was on the "Come Back in a Million Years" tour in Berkeley in 1991. He had a full-grown, Dennis Wilson style beard at that point. I don't think anybody bought it.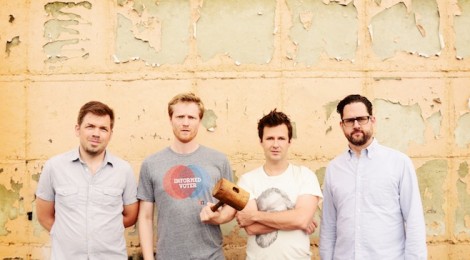 Jeff Terich: I can answer this question one of two ways. The musician I've seen more times live than any other is John Reis — four times each in Night Marchers and Rocket from the Crypt, three times with Drive Like Jehu, twice with Hot Snakes and once with The Sultans. And all of them were amazing. But the band I've seen the most in my lifetime is The Dismemberment Plan, whom I've seen five times. And again, they were all pretty consistent shows. The best show of theirs was a bittersweet one, that being one of their farewell shows in the summer of 2003. I caught the band at the House of Blues in Anaheim, and opener Cex acted as the emcee for the evening, taking requests from the crowd throughout the show. They played probably close to two-dozen songs from throughout their catalog and only vetoed one or two (one of them being a cover of The Cure's "Close to Me"), and my girlfriend was able to catch Cex's attention and request "Girl O'Clock." That was a fun way to say goodbye, but they did end up coming back about eight years later. There really is no worst show with The Dismemberment Plan, but there was one notable disappointment about their 2013 Los Angeles show in support of newest album Uncanney Valley. Ordinarily, frontman Travis Morrison invites everyone in the crowd to climb onto the stage during their song "The Ice of Boston," in order to dance and play the Pips to his Gladys Knight. Sadly, the stage at the Henry Fonda Theater wasn't designed to support the weight of 500 people, so they had to politely ask everyone to stand down before playing the song. Having been a Pip three times at D Plan shows, I can say that was a bit of a bummer, but just as they always do, the Dismemberment Plan played an awesome set.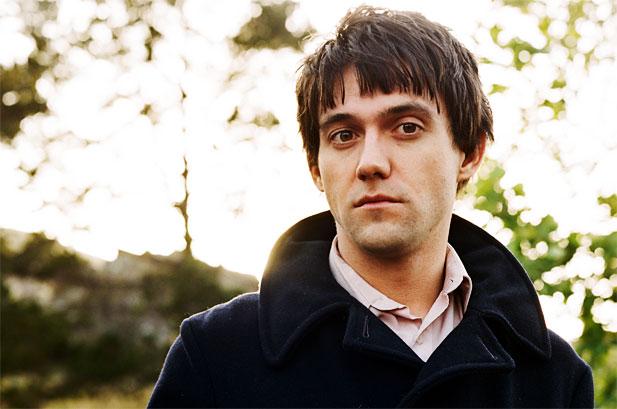 A.T. Bossenger: I'm not sure if this is cheating, but I've seen Conor Oberst fronting three different bands: indie-rock/folk group Bright Eyes, the alt-country-leaning Mystic Valley Band and his emo/post-hardcore project Desaparecidos. The oddest thing about Oberst is how different his persona is from tour to tour. It's like he absorbs the ideal ethos for the band and lets it completely take over his personality. For Bright Eyes, he was a mild-mannered pop frontman, often eschewing his guitar altogether to take to the stage with a microphone and an open palm. In contrast, Mystic Valley Band found him sporting a strapless acoustic and a comically tight cowboy hat. But his transition for Desaparecidos was most striking: Oberst was honestly a bit of an asshole, muffling his vocals by singing through a bandana, kicking random things and shouting random obscenities on stage. The behavior itself wasn't overly rowdy for a punk band, but it was pretty strange to see Oberst take on the attitude, especially when the rest of his band seemed more interested in just playing through their songs and having a hell of a time. It hasn't changed my impression of the man's music, but it's difficult to see all those personae and deem each as authentic.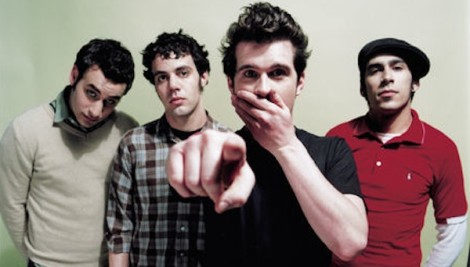 Hanif Abdurraqib: Brand New has taken my money more than any other band. At this point, I look back on it and wonder if I was just chasing after a moment that I would never get again. I've seen Brand New eleven (ELEVEN) times. Here's pretty much what that looks like: The first time is like going to that restaurant that all of your friends are telling you about, but you've been on the fence about trying. You get there, order a safe meal. Something that they're good at doing. And they knock it out of the park. So you think, "Wow! I'm going to keep going back to this restaurant that all of my friends like!" So you go back again, except this time, they give you chicken when you ordered steak. You think "no big deal, common mistake, I'll try again!" You go again. This time, when you order steak, they bring you two deep fried hot dogs. You go again, more ordering steak with a bit more frustration this time. They bring you a DVD of the 1995 film Waterworld. You're like "Ok, that's enough! This isn't even edible!" and they say "I'm sorry about that. Come back next time and you get a free meal." Which is enticing, except that when you come back to cash in on that free meal, every employee in the place is literally sleeping. And then you go back like seven more times, just continually trying to cash in.
The first time I saw Brand New, they played through the majority of (what I consider to be) their best album, 2003's Déjà Entendu. They played through it with fire, excitement, and they looked like they were having fun. They didn't come out for an encore, because they didn't need to. Everyone in the crowd left full, completely happy. Wanting for nothing. In the ten times I've seen them after that, I've seen a wide range of shows, though most of them sitting in the range of "pretty bad" to "flat out awful." Once, Jesse Lacey played most of the show with his back to the audience. Another time, it seemed as if he perhaps forgot the words to "Sowing Season" and just mumbled for a while. I kept going back to see them, often times scouting out tickets far beforehand (as one must do in these situations), hoping to see if I could catch them on a good night just one last time. Until last summer. I saw them in Columbus, in one of my least favorite venues there. It was packed, it was sweaty, kids were passing out and jumping on each other. At one point, a fight broke out near the front of the stage. In most cases, this is where the frontman would stop playing, calm everyone down, and get the troublemakers out of the pit. Jesse Lacey stared straight ahead, and kept playing. They didn't come out for an encore that night, because they didn't care. None of us did, really.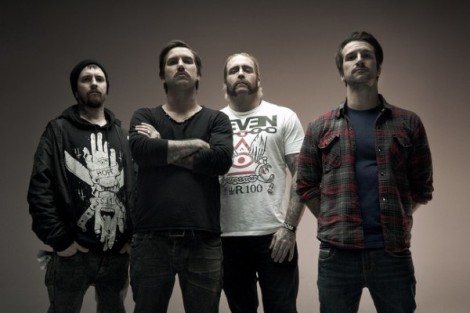 Jordan J. Michael: The band I've seen live the most is my friend's former band Never Odd or Even, which no one outside of a 25-mile radius of Albany, New York should care to worry about. All four dudes in the band were (and still are) good friends of mine. Literally, I saw almost every show they played; they needed the support like any other run-of-the-mil local punk band would. I can account for at least 20 Never Odd or Even shows, including a hilarious, drunk road trip to Long Island to play some weird show at a bar called "The Pink Unicorn" or something similar to that. Really, there was pink shit everywhere. Never Odd was the third band to play, but the first band was a real hoot. This guy came out with a stool, sat down, and continued make fun of everyone there — like, ah, 15 people — while his band mates pounded out awful blast beat metalcore. It's like when a comedian heckles a crowd, but with awful blast beat metal. The rest of the show featured local punk bands as more people started filing in, and it may have been the best Never Odd or Even show. But, really, no Never Odd or Even show was that awesome — they always had equipment issues — more of an excellent excuse to get drunk and dance around like an idiot with my friends. And there was always room to dance, believe me. Never Odd had originals, but their three go-to covers — Bad Religion's "You," NoFx's "Linoleum," and Operation Ivy's "Knowledge" — riled me up the most. I think they had potential, but they didn't give enough of a shit to try harder. Never Odd or Even died naturally.
As far as bands that people have heard of, I've seen Every Time I Die six times, but not in some years. ETID is always a blast, no matter what. They have so much fun onstage, and it forces the crowd to have fun, too. At Warped Tour in 2006, ETID created the nastiest circle pit I've ever known, and successfully got the crowd to run full speed at the people waiting for NoFx to play next door. This serves as a reminder of Hot Damn! being an insanely enjoyable hardcore record.
Liam Green: Nine Inch Nails is the only band I've seen live more than once. Not because the other bands I've seen were bad — far from it, I'm just terrible at planning ahead and getting tickets in time for shows. In any case, both iterations of Trent Reznor and company were fucking fantastic. The first, in 2008 for the Lights in the Sky tour, stands probably as the most powerful incarnation of NIN's sound and aesthetic, and is tied for the best show I've ever seen. The second, in 2013, had the most sprawling/experimental setup he'd ever used — a ten-piece band! Pino Palladino on bass! Lisa Fisher supplying soul backing vocals! — and still went hard while allowing NIN's sound to be stretched in interesting ways.
Best show I've ever seen is Kanye West on the Yeezus tour. Hands down, with authority. There were dancers and a monster. (I chronicled the experience here, if you're interested.) The booby prize for worst band(s) I've ever seen has to go to an opener for The Dismemberment Plan on their 2011 reunion tour. I can't remember if it was Certainly, Sir or The Forms — both apparently opened at that gig. One was just mediocre, the other absolutely fucking atrocious. Bunch of garbage dream pop and moribund MOR indie — basically adding up to an object-lesson in Every Stereotype About Indie (or Every Reason People Who Hate Indie Hate It, depending on how you look at it).
You might also like: