Da Art of Storytellin' : Treble's new hip-hop column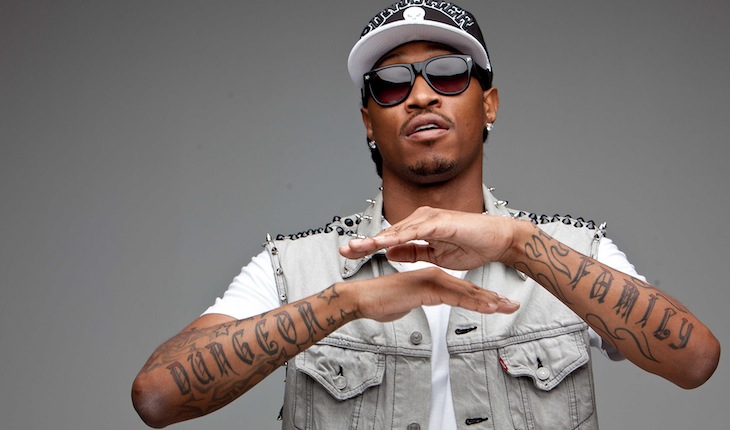 I grew up listening to a lot of different types of music. Influenced by older sisters, my first CDs included Nirvana's Nevermind, The Breeders' Last Splash and to really seal the deal on my flannel wearing youth, the soundtrack to My So-Called Life. But as a child growing up in the '90s, hip-hop had an undeniable influence. Nas, Tupac, Biggie, all reigned supreme. The ladies of TLC, Salt 'n Pepa and En Vogue held it down and provided role models for sisterhood and strength long before the Spice Girls came around. And while I didn't always directly identify with what Juvenile and others were saying, I did what any fan of a genre does, I listened. This isn't to say that I always lived and died by hip-hop. I did and still do listen to a lot of different genres, but for the person I am now, the message I hear the loudest and clearest comes from hip-hop.
So what exactly does an Asian female thirty-something from a middle class background have to say about hip-hop? There was a moment during the pilot of the new sitcom Fresh Off the Boat where it dawned on me that Eddie Huang and I are the same age. The cultural touchstones were the same and I recognized elements of myself. Here wasn't just an Asian kid in the stereotypical sense of Long Duk Dong, a nerd or an obedient kiss ass—nah, this was someone who was a consumer of culture (and all the problematic elements inherent to that), but also found his authentic self in a genre that, on the surface, can be said to not be his own.
In an article on Eddie Huang and Fresh Off the Boat, writer Christina Lee states, "hip-hop is black music, through and through, but it's also largely the only music that speaks directly to racial minorities, black and otherwise[.]" It's a genre that speaks about its difference. I don't want to dismiss other genres because I truly believe that most music has at its core a kinship based on feelings of difference—from Punk to Country to EDM. However, for me, I value the ability to engage with a genre that asserts a point of view of diversity outside of the white hegemony. It's a genre that lays bare the pains of difference, the hypocrisies, the humor, the contradictions, the bombast. It leaves room for hybridity and experimentation, for pleasure, for politicization all under the name of difference.
This column, Da Art of Storytellin' (an ode to Outkast), will explore the month in hip-hop focusing specifically on mixtapes. A medium that used to just come from literal tapes and CD-Rs often sold out of someone's trunk and often unavailable outside of small local scenes, has found a breathtaking and vibrant life online. Today a 'mixtape' is both not mixed (though sometimes it is) and not tape, and also more often than not they are shared for free. Sites like Dat Piff, Live Mixtapes, and Hot New Hip-Hop, among others, have made tapes more accessible and widespread. It's never been easier to seek out tapes from Toronto, Atlanta, Chicago, Memphis and Oakland. Yet with the plethora of tapes that come out every week it can be overwhelming to get the nerve to click "download." This column is aimed to point you to the highly anticipated tapes and the tapes from lesser known artists that are worth your listening time. If I'm being honest, it'll also be about my month in hip-hop. I'll talk about the songs and tapes that got me excited, one fan to another.
Best new mixtapes of April 2015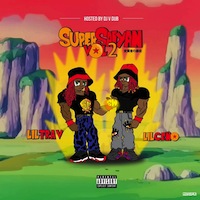 Sicko Mobb – Super Saiyan' Vol. 2
If you haven't been paying attention to Chicago's Bob scene, you've been missing out. Full of heightened melodies and Auto-tuned vocals, it's boldly poppy (in a way that's not too dissimilar to PC Music), and can be an acquired taste for some otherwise die-hard hip hop fans. Which is a shame because Sicko Mobb are not only fantastic purveyors of Bop, but they are also simply fantastic rappers. Lil Trav and Lil Ceno have an incredible ear for hooks and melody which, considering their massive output, is impressive. Their new release, Super Saiyan Vol. 2, is a whirling dervish of an album. Like 2013's Super Saiyan Vol. 1, it's energetic, but time seems to have brought a new maturity to Trav and Ceno with lyrics that are more introspective and reflective, showing their growth as writers. It's still relentless party music through and through, and at times it can be exhausting to listen to, but it's also exhilarating to witness two Boppers just beginning to flex their muscle.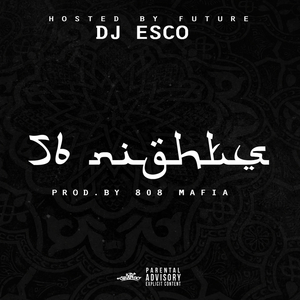 Future – 56 Nights
Let's all just admit this right now — Honest was not the Future album we were waiting for. "Move That Dope" aside (still a fine jam), Honest felt heavy with expectation. It was like there was too much riding on it and it collapsed under that weight. Since then, Future has been on a tear of new music that reminded us all why we wanted Honest to be so good. His mixtape Monster proved that Future is still thirsty (well, except for that ill-advised "Pussy Overrated") and with his latest tape, 56 Nights, Future sounds looser and more agile.
In the press leading up to Honest, Future continually spoke about feeling bogged down by the making of the album, of waiting for clearances, waiting for guest rappers' labels to give permissions and 56 Nights is free of such weight. With no guests, it's all Future. It's deeply personal, remarking on both DJ Esco's time in a Dubai jail (lending the tape's title) but also his split from fiance Ciara. While the latter brings out some cringe-worthy lyrics, Future also shows a real vulnerability. Song after song spells out a drugs/alcohol-over-women throughline and while the outward and obvious statement to be pulled out is: "fuck women," it also tells the story of codependency and a desire toward oblivion rather than addressing a deep-seated pain. 56 Nights is not entirely fraught with emotional turmoil, but that said, it does have a drive and a purpose that Honest couldn't quite capture. For disappointed fans, download this, Monster and Beast Mode and you can rest knowing that Future is still quite capable.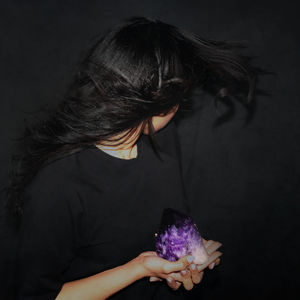 Tinashe – Amethyst
Released on the heels of her excellent album, Aquarius, Amethyst is a short, sweet and eminently listenable mixtape from Tinashe. If you only know Tinashe from her ubiquitous song "2 On," (the real song of the summer, *coughcoughIggyAzaeleacoughcough*) then you are missing out on an increasingly assured and unique voice in R&B.
If you're coming to Amethyst looking for more "2 Ons," you will be disappointed. Like previous releases Aquarius and Black Water, Tinashe hits a sweet spot of mid-tempo jams that really let her voice shine. Recorded in her bedroom as a thank you gift for fans, Amethyst has a sleepy-eyed mood that borrows equally from the playbooks of The Weeknd and Ciara's "Body Party." On first listen, I almost found the songs to be a little too similar to each other, too closely huddled around the same BPM. After repeated listens the subtleties of each track emerged and so did Tinashe's very sly references. She clowns herself as she compares herself to Tupac in "Looking 4 It," she drops a little "Jerome's in the house," a nod to both Kanye West's "Bound 2" and the perennially great sitcom Martin in "Wanderer." If not truly perfect, Amethyst shows a lot of promise from an artist capable of weird Soundcloud experiments and club jams.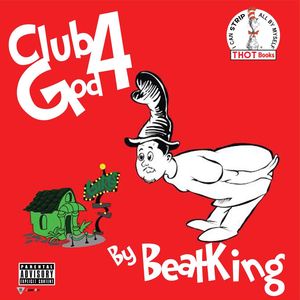 BeatKing – Club God 4
Houston's stripper-loving BeatKing dropped Club God 4 back in February and while its inclusion on this list isn't exactly timely, it's also honest as Club God 4 has been in my constant rotation (well, when I'm not listening to Drake's If You're Reading This, It's Too Late) since it came out. I tend to listen to it on my commute to work and somehow the propulsive and hot beats makes the dreary and at time, deadening commute bearable.
Like many feminists, I grapple with listening to music that often doesn't reflect my own. And no where is this more present than when I listen to rap. Lyrics are often mysoginistic and force me to either draw arbitrary lines (why do I find it difficult to listen to Chris Brown but not Lil' Wayne?) or plug my ears to the lines that make me cringe and barrel through. So if listening to chants of "where the ho's at?" and crude demands for oral sex give you the vapors, then Club God 4 will not be for you—and to be safe, just steer clear of BeatKing's oeuvre. But if you can digest the sometimes questionable lyrics, Club God 4 is full of bangers. These beats are hard, they're unrelenting and recall the best of Houston hip hop (Bun B, Lil C, Pimp C, among others). BeatKing also works magic with his guests: frequent collaborator Gangsta Boo shines in "Rack," as does Danny Brown in "BDA (Remix)," and even Riff Raff gives a worthy turn in "Rich & Famous." These tracks are alive with a hungry energy and there's an immediacy to them which commands attention. Couple this with his 2014 releases, Gangsta Stripper Music 2, Pole Sex, and Underground Cassette Tape Music, I can only hope that BeatKing can begin to stretch himself beyond the stripper rap and deliver songs as good as these.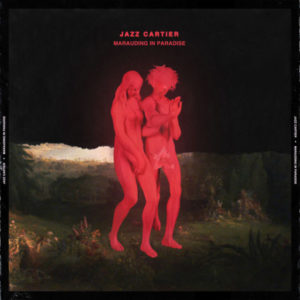 Jazz Cartier – Marauding in Paradise
Until recently, Toronto's most notable rapper was Snow, a reggae performer who would like to lickey boom-boom down. Since the rise of Drake, Toronto has been dominated by the OVO sound—melodic, low-key, with a touch of woe (both kinds). Jazz Cartier's tape Marauding In Paradise illuminates the diversity of styles in Toronto's scene. Songs shift in tone and style, sometimes twice, a handful of tracks like the Toro y Moi sampling "Rose Quartz / Like, Crazy," are actually more like two songs stitched together. Cartier is an agile MC, flexible and thirsty. He has an easy command with words and provides a strong throughline within the diverse riffs and influences. Marauding In Paradise has a lot of surprises and shows Cartier as one to watch.
Other recommended tapes:
PeeWee Longway – The Blue M&M Vol. 2
TM88 – Sacii Lyfe
You might also like: