Holy Ghost! : Work for Hire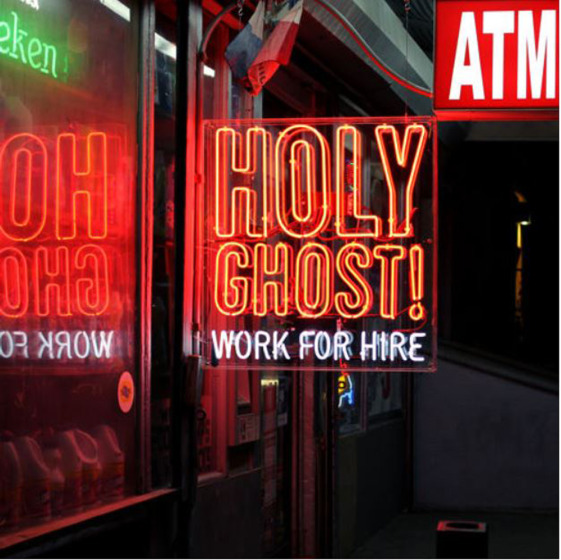 Remixes can be a risky proposition. It requires knowing when to put on the brakes—driving past the five-minute mark is fine, as long as the minutes that follow are actually worthy of being there. Not that this is much of a deterrent for Nick Nick Millhiser and Alex Frankel, the two men behind Holy Ghost!, whose new collection of remixes, cleverly dubbed Work for Hire, features 20 songs from a long list of familiar names. And while there's no clear limitation to the running times on their reinterpretations, nor does there seem to be one for where they'll take the songs, musically.
Work For Hire covers everything from Blood Orange to Phoenix, with some sprinkled surprises like Panthers' "Goblin City" and Jose Gonzalez's "Let It Carry You." While the tracks range in style, Holy Ghost! coats them all with the same glaze, putting in place connectors for a stellar mix. Although the tracks are sure-fire dancefloor fillers, some begin to lack spice and fall by the wayside.  On tracks like "Business Acumen," originally by In Flagranti, the repetition begins to feel a bit like monotonous techno jam "Windsurf, Sunburn and Dollar" by Rebolledo. Some of the tracks could have been justified in a coy manner akin to Holy Ghost!'s soothing cover of Drake's "Hold On We're Going Home." But when the tracks fizz down, Holy Ghost! knows just what to add, like unexpected congos in Cut Copy's "Hearts on Fire."
Golden moments shine through the album, like the reworking of "Lisztomania." With extensive Phoenix remixes floating through the interwebs, Holy Ghost! had their challenge laid out for them. The end result shouts remnants of Metronomy's fast paced Nights Out, booming with touches of heavy drums. Punching eighth notes juxtapose the original's slower rhythm, amping up the beloved tune. Holy Ghost!'s niche clearly lies in introductions, carefully curating a unique vocal line or instrumental section and sticking it right where it should have been the whole time. Especially noticeable in MGMT's "Of Moons, Birds and Monsters," the bold move to begin with echoing vocals sets a daring tone for the remainder of the album.
The rollercoaster of tracks covers an impressive palette of synth effects—the ones chosen for Moby's "Blue Moon" feel like a flashback to Depeche Mode's "Personal Jesus." The pair have a knack for sparking the unexpected, and Work for Hire is a true testament to this thesis. Holy Ghost took these songs to the gym—we now have the better selves, the pumped-up versions of 20 heart-pumping tracks.
Similar Albums:


Various Artists – Kitsune Tabloid by Phoenix


Holy Ghost! – Static on the Wire


Various Artists – DFA Remixes Chapter 2