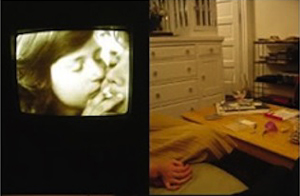 It's common practice to highlight the best albums of the year. We've been doing it every year since 2004 and don't have any plans to stop anytime soon. But sometimes the shorter releases of the year can be overlooked in favor of long players. But 2010 certainly had its share of great EPs, and here are what we consider the ten best of the year.
10. Small Black
Small Black EP
(Jagjaguwar)
Those keeping track might point out that this debut short-player from Brooklyn's Small Black actually came out last year. But Jagjaguwar scooped up the band, added a little more material to the EP and fleshed it out into an impressively fuzzy bit of synth-pop that makes something worthwhile out of 'chillwave.' The full-length that followed made an even more impressive burst of neon buzz, but this was a splendid introduction to the band.
9. Flying Lotus
Pattern + Grid World
(Warp)
Stephen Ellison stayed pretty busy this year, having released both an incredible full-length and a shorter companion EP, not to mention some outstanding visuals to accompany both. Pattern + Grid World takes FlyLo's spaced-out hip-hop beats to a whole new bonkers level, yet a pretty accessible one at that. "Kill Your Co-Workers" will have your head spinning, then its destructive animated will have you grinning from ear to ear.
8. Holy Ghost!
Static On the Wire EP
(DFA)
Anytime the venerable NYC disco label DFA introduces a new band, it's usually an act worth paying attention to. Holy Ghost are just such a band, putting together the lascivious funk of Hercules and Love Affair with the sharp new wave sound of LCD Soundsystem. They're a little sexy, a little smooth, a little arty, and most definitely danceable. The full-length in this duo is bound to be outstanding.
7. Zola Jesus
Stridulum
(Sacred Bones)
Moving away from the noisy, lo-fi sound of her early singles, goth-pop diva Nika Roza Danilova struck a stunning path on her first of two EPs released in 2010. Stridulum is a darkly breathtaking set of six magnificent darkwave anthems. In particular, single "Night" shows off just how spectacular and dramatic an artist she's become at such an early age.
6. The Austerity Program
Backsliders and Apostates Will Burn
(Hydra Head)
Machine-punk/metal duo The Austerity Program aren't especially prolific, name their songs after the corresponding number from the order in which they were written, and generally avoid playing the publicity game. But damn, they know how to bang out a beast of a record, even if it's only four songs. These four songs in particular absolutely destroy, smashing together Jesus Lizard-style noise-rock, Big Black-influenced industrial-punk, and the monolithic heaviness of their Hydra Head brethren. Maybe another one of these won't come along for a while, so savor these four brutal tracks.
5. Sufjan Stevens
All Delighted People EP
(Asthmatic Kitty)
So, calling this an EP seems a bit of a misnomer. It's an hour long. That's an album, generally speaking. But since this was a sideshow act to the even longer Age of Adz, EP it is! Still, it's a lush and gorgeous 60 minutes of music, from the stripped-down "Enchanting Ghost" to the sprawling "Djohariah." Sufjan made it known that he was back and ready to ramp up the art-folk ambition on this EP, and it paid off.
4. James Blake
CMYK
(R&S)
James Blake isn't quite dubstep, but he's not quite anything else, really. At 21 years old, however, the UK producer is creating music that's far more innovative and inventive than just about anyone else at such a young age. The four tracks on his CMYK EP incorporate elements of 1990s R&B, chopped up into new shapes and context, creating an ethereal yet soulful vibe that provides a strong contrast to some of his more ominous peers. A truly exciting revelation in electronic music.
3. Zola Jesus
Valusia
(Sacred Bones)
Where Zola Jesus' first EP of 2010, Stridulum, revealed Nika Danilova to be a haunting and passionate singer and songwriter, its follow-up, the four-song Valusia, showed that she not only had a talent for crafting atmosphere, but for hooks as well. Look no further than the anthemic "Poor Animal" or the stunning, soaring "Sea Talk" for a spectacular showcase of her beautifully striking, albeit accessible songwriting.
2. Torche
Songs for Singles
(Hydra Head)
So… this could be classified as an album (maybe), but it's only about 20 minutes long, and contains eight tracks. For all intents and purposes, this set of high-speed hook-laden metal barnburners has the brevity of an EP, so we're classifying it as such. Really though, 20 minutes is all Torche needs to slam out some of their best songs, from the urgent single "UFO," the punk-metal jam "Cast Into Unknown," the shoegazer influenced "Face the Wall" and the surprisingly epic "Out Again."
1. Girls
Broken Dreams Club
(Matador)
Only a year after dropping the critically acclaimed Album, San Francisco rock duo Girls have stepped up their game considerably, offering 30 minutes of music that add a lush, richer sheen to their already catchy psych-pop tunes. The title track in particular shows a newly elegant side of the band, layered with reverb and lap steel, making for an exceptionally gorgeous ballad. And "Carolina" is nothing short of a psych-rock masterpiece. That the EP was accompanied with a heartfelt thank you letter from frontman Christopher Owens makes this offering all the more sweet.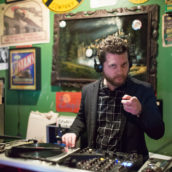 Jeff Terich
Jeff Terich is the founder and editor of Treble. He's been writing about music for 20 years and has been published at American Songwriter, Bandcamp Daily, Reverb, Spin, Stereogum, uDiscoverMusic, VinylMePlease and some others that he's forgetting right now. He's still not tired of it.