STREAM: Listen to KEN Mode's Success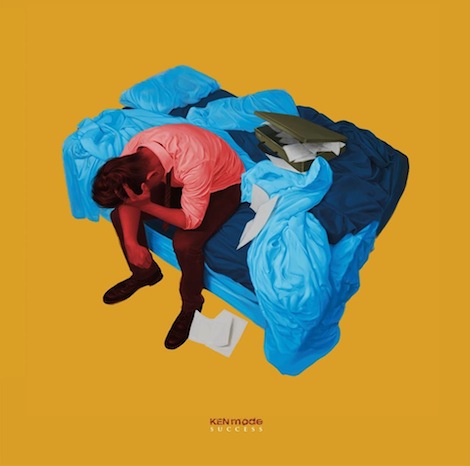 Here at Treble, we've been pretty excited about the lead up to KEN Mode's sixth studio record, which has been framed as an intentional homage to late '80s/early '90s post-hardcore and alt-metal, (and with the Steve Albini production credit to boot!) The Winnipeg-based noise/hardcore trio has spent the last several months releasing ripper after ripper (including a couple which we've lauded multiple times over), but our wait is over: Success is now streaming in full thanks to Stereogum. Success is out in stores June 16th via Season of Mist, so be sure to pick up a copy after you preview it in all its messy, post-hardcore glory.
KEN Mode's fifth LP, Entrench was recently honored as one of Treble's Top 100 Metal Albums and one of the Top 100 Albums of the Decade So Far.
Success tracklist:
1. Blessed
2. These Tight Jeans
3. The Owl…
4. I Just Liked Fire
5. Management Control
6. A Passive Disaster
7. Failing At Fun Since 1981
8. A Catalog of Small Disappointment
9. Dead Actors
KEN Mode tour dates:
June 16, 2015 – Toronto, ON @ The Shop (Parts & Labour)
June 17, 2015 – Montreal, QC @ Turbo Haus
June 18, 2015 – Brooklyn, NY @ St. Vitus
June 19, 2015 – Philadelphia, PA @ Kung Fu Necktie
June 20, 2015 – Columbus, OH @ Ace of Cups
June 21, 2015 – Chicago, IL @ The Burlingtonn
June 25, 2015 – Minneapolis/St. Paul, MN @ Turf Club
June 26, 2015 – Winnipeg, MB @ The Goodwill
August 1, 2015 – Drumheller, AB @ Loud As Hell Festival
August 28, 2015 – Gigors-Et-Lozeron, Rhone-Alpes, France