Shadow of the Horns: Treble's new metal column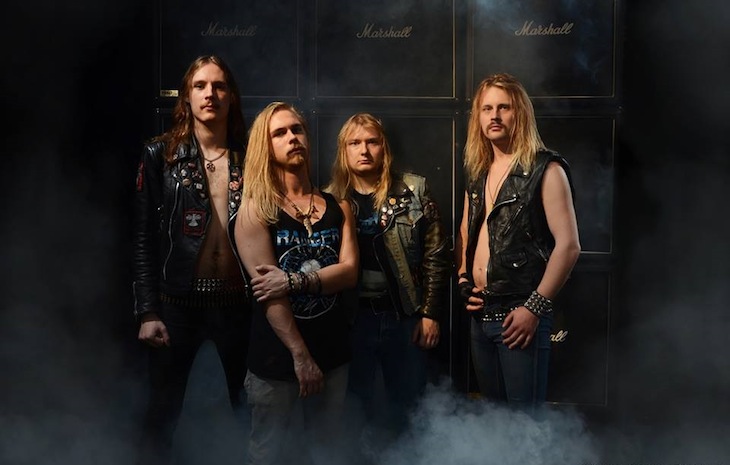 If you've been reading Treble over the past decade, then you've probably noticed that our metal coverage has become a lot more frequent and a lot more in-depth. We review a lot of metal albums, and we talk to our share of metal bands, and we even made a list of our 100 favorite metal albums, which made a lot of people on Reddit mad. But we didn't do it to troll, we did it to share a love of a genre that's always evolving, always breaking new ground, and has come a long way since Master of Puppets (which was pretty high on the list, so there's that). Our perspective is different, but it comes from a place of being passionate about the music.
But the time seemed right to finally devote an entire monthly column to metal, and what's new in the world of heavy music. It'll deal pretty exclusively in new developments in metal, though there might be some occasional flashbacks to classic albums, or personal anecdotes, or things along those lines. But every month there's going to be a roundup of the best new tracks in metal that month, a brief compilation of the best new albums, and other various odds and ends, from news to great quotes and other miscellaneous items. And you'll also get to read my thoughts on other phenomena in metal, trends and the like.
Which brings us to this month's topic: Authenticity in metal. For some listeners, authenticity is entirely irrelevant. So much of what many of us look for in metal is escapism; it doesn't matter who's making it, or what they call themselves, or how mundane their real lives might actually be once the guitar cable is unplugged from the Marshall stack. When they're onstage, or screaming through our stereo, metal musicians take us somewhere else — to a world that frequently looks very little like our own. Now, that doesn't mean metal can't be true to live, or that some metal songwriters aren't, in fact, incredibly earnest. Some of my favorite metal bands put up little to no pretense at all, and that's part of the appeal. I'm just saying that metal doesn't have to be authentic — just ask King Diamond, or for that matter, one of metal's greatest influences: Alice Cooper.
But just because authenticity isn't a prerequisite doesn't mean that metal fans shouldn't call bullshit on a gross misrepresentation when they see it. And that's exactly what happened when clothing retailer H&M decided to capitalize on this trend, launching a clothing line dubbed "Heavy & Metal," which used the aesthetic of metal — including the look of its logos, fonts and such — to plaster some jackets and skinny jeans with patches of bands that were entirely made up by Phil in marketing. It's hard not to laugh at something that, whether you're a metal fan or not, seemed destined to fail from the get-go. Imagine that you're, say, a punk fan. There's no way a stunt like this would fly, mostly because it'd be so easy to spot; instead retailers like Forever 21 would rather simply use, say, Minor Threat's logo without permission. So why would it work with metal — where it's cardinal sin to be "false?" Even a casual listener could probably make an educated guess that LANY, The One and Motmros aren't actual bands. And if you don't like metal enough to know the difference, why would you bother trying to fake it?
The story got better when art collective Strong Scene Productions capitalized on the absurdity and created their own backstories and social media accounts for these painfully uncool corporate creations. LANY was discovered to have been connected to the National Socialist Black Metal Scene, and Motmros released a 7-inch called "Holocaust Tomb," which didn't have any Nazi affiliation, despite the use of the word "Holocaust." That the prank went this far, and touched upon such recognizable tropes in metal highlights both the silliness of the fashion line, and that metalheads have a pretty good sense of humor.
It's one thing for a corporate entity to try to pull the wool over people's eyes: That's how you part people with the contents of their wallets. It's not always as easy to forgive when a band's fans feel as if they've been lied to. That's more or less what happened with North Dakota's Ghost Bath, who led listeners to believe that they're from China. They're not. This month, Noisey's Kim Kelly got to the bottom of the story, and the truth about the band was essentially hidden in plain sight. That being said, the band did mislead their audience — at the very least, not bothering to say they weren't from China (splitting hairs, maybe, but it's a complicated situation) — and while it's not that big of a deal in the scheme of things, that can be pretty irritating if honesty is something you value from an artist.
At the end of the day, Ghost Bath made a sketchy marketing decision, but still made a fantastic album: the newly released Moonlover. H&M, meanwhile, both nicked an aesthetic they clearly don't know anything about, and turned it into clothes that nobody in their right mind would buy. But then again, my view has always been that how an artist represents himself — fictional or otherwise — is less important than the music they make. Unless they're horrible human beings, in which case I'd prefer to move on.
In the interest of being honest with my readers, I should probably talk about myself a little, and why I'm the guy who's going to be delivering the metal goods every month. I'm a pretty eclectic listener on the whole, and the two albums I've listened to most in the last few weeks are Courtney Barnett's Sometimes I Sit and Think, and Sometimes I Just Sit, and Kendrick Lamar's To Pimp a Butterfly. But I've also spent a lot of time with new albums by Minsk and Royal Thunder, am entirely bewitched by the new Tribulation, and I generally don't like going too long without subjecting my ears to some new riffs. My gateway drug was Helmet's Meantime, but it was Mastodon that pushed me deeper into the void. I spent an entire summer listening to Rock 102.1 in San Diego (now Rock 105.3), taking in songs by Danzig, Metallica, Judas Priest, Black Sabbath, Ozzy Osbourne and Anthrax, and alt-metal tracks by Soundgarden and Alice in Chains. That was a pretty good education for a youngster, now that I look at it. I missed the second wave of black metal when it engulfed Norway in controversy; I was busy listening to Deftones.
Now, as an adult, I have a greater appreciation for metal, and I get a genuine thrill from hearing something that truly challenges me or breaks new ground. I look for that in every type of music, but metal has the benefit of volume — in either definition. So, with a lot of music to dig through, let's get to it: The first installment of Shadow of the Horns, starting with the best metal tracks of 2015.
The best metal tracks of March 2015
Bosse-de-Nage – "A Subtle Change"
People talk about the blending of shoegaze and metal as if they're two entirely separate concerns, but it's really a perception thing. Listen to some of the better black metal albums of the '90s and beyond, and while the vocal hiss, lo-fi production and blast-beat rhythms might very well come to define the genre, at least as far as stylistic tropes go, the tremolo guitar assault that so many black metal songs feature has an almost hypnotic quality about it. You know, like shoegaze does. So for Bosse-de-Nage to blend classic black metal sounds with more contemporary forays into post-rock and shoegaze, it blends together pretty seamlessly. Yet with "A Subtle Change," what's even more impressive is the post-hardcore element that the group injects into their approach. This is music of rhythmic dynamics, and a smart juxtaposition of melody and dissonance. It reminds me a lot of so many Dischord, deSoto and Touch and Go releases that I became so invested in during my teenage years, and for that I'm even more drawn to the versatile style this group displays. I quite liked their last album III, but All Fours promises to be something extraordinary.
[from
All Fours
, out April 14;
Profound Lore
]
KEN Mode – "Blessed"
I'm a massive KEN Mode fan, thanks to albums like 2011's Venerable and 2013's Entrench, and it makes perfect sense that I'd end up loving the hell out of their new track, "Blessed." It's not exactly a metal song. It's more of a noise rock/pigfuck kind of thing in the vein of The Jesus Lizard or Cherubs, but it's definitely heavy, it most certainly rocks, and it is absolutely incredible. That makes perfect sense when you consider that KEN Mode recorded their new album with Steve Albini, whose own band Shellac surely was a big influence on the Winnipeg trio. But part of what makes the song so fun is Jesse Matthewson's sing-speak, which feels less outwardly aggressive but somehow more menacing. It's one of the most brutal tracks highlighted here, metal or not.
[from
Success
, out June 15;
Season of Mist
]
Ranger – "Dead Zone"
Finland is home to more metal bands per capita than any other country on the planet, which is pretty damn impressive considering Sweden and Norway seem to have gone out of their way to vie for that title. But Finland — whose exports might not be as immediately recognizable as, say, Entombed or Mayhem — has been turning out some great metal in recent years, like Oranssi Pazuzu's Valonielu, which is still something of a blackened prog enigma that has me mystified. But then again there are bands like Ranger, whose goal isn't to shatter new ground so much as reclaim the fun and fury of classic thrash metal. "Dead Zone," from newly released album Where Evil Dwells, is metal that's born of a time when leather and long, flowing manes were the norm, rather than fictionalized biographies and self-serious mystique. This is just pure heavy metal fun, thanks in no small part to vocalist Dimi Pontiac, whose histrionic wail is part Tom G. Warrior and part Bruce Dickinson.
[from
Where Evil Dwells
, out now;
Spinefarm
]
Tau Cross – "Lazarus"
A lot of modern bands borrow pretty liberally from crust punk, and some of them do it remarkably well (hello, Nux Vomica). But there are only so many that feature an actual member of a pioneering crust punk band among their personnel. Tau Cross is just such a rare group, fronted by Rob "The Baron" Miller of Amebix, and for that matter, also featuring drummer Away of Canadian sci-fi thrash outfit Voivod. But while the group's mix of hardcore, metal and post-punk carries more than a little of Amebix's polemically charged metal in its forceful sound, Tau Cross has a powerful thrust that brings to mind the darkly intense anthems of Killing Joke. "Lazarus" is a heavy song, naturally, but what stands out even more than that is how catchy it is. Across its five-minute span, it rises up into a mighty rock-anthem climax that sets it apart from a lot of modern metal. It's heroic stuff.
[from
Tau Cross
, out May 19;
Relapse
]
Ufomammut – "Plouton"
Of the many things that Italy's Ufommamut does well, mind-bendingly cosmic doom metal is the thing that consumes the greatest piece of that pie chart. But attempting to categorize the band in such pedestrian terms does nobody any favors. Their sound is massive, of course. And it's disorientingly psychedelic in all the right ways. But from there, it goes down one K-Hole, through another looking glass, into an unnamed void and comes out the other end seemingly greater in size and doubled in mass. "Plouton" is reasonably straightforward, but it still contains everything the band does well into one brutal psychedelic boogie. It's an absolute beast of a song, with burly guitar thunder doing battle with woozy Moogs and Urlo's bellowing growl. It's just one of six such monumental bolts of lightning on new album Ecate — which is a concept album that folds in Greek mythological themes. That's not important right now. What is important is how much this destroys.
[from
Ecate
, out now;
Neurot
]
Piece by piece
Recommended March metal releases:
Sannhet's Revisionist: A gorgeous, powerful blend of post-rock, shoegaze and metal that sacrifices none of its emotional depth, despite being wholly instrumental.
Crypt Sermon's Out of the Garden: This is technically a late-February release, but this column didn't exist then, so here we are. Classic doom metal in the vein of Candlemass, with some great thrash moments and outstanding songwriting.
Dorthia Cotrell's self-titled debut: So this isn't really a metal album, but rather a folk album. But Cottrell is the frontwoman for Richmond doom outfit Windhand, so it counts. In any case, a beautiful and haunting piece of music, regardless of genre.
Liturgy's The Ark Work: While I don't necessarily disagree with my colleague Adam's review about this album being a disappointment, it certainly is different from Liturgy's past releases. They've always been controversial, but this time around they're even farther away from metal. I don't know if it's transcendental, but it's definitely fascinating.
Ghost Bath's Moonlover: And yet another controversial band, hailing from North Dakota. They said they were from China, which surely was a ploy to garner publicity where there might not have been any otherwise, but it was an unnecessary stunt. This is an excellent blend of shoegaze and black metal, and songs like "Death and the Maiden" are all the reason you need to check out the band. Why even bother with a phony bio?
*
Sarah Kelly, wife of Neurosis' Scott Kelly, has been hospitalized for an undiagnosed illness that left her unable to walk. A GoFundMe page has been set up to take donations to help them out with their medical fund, and I highly recommend chipping in, even if it's just a couple bucks.
*
Legendary black metal band Immortal has broken up. It's impressive that they made it this far, though a lot of the old-school class of Norwegian black metal groups have broken up and reunited a number of times. It might very well happen with them. In the meantime, here's to one of the campiest groups of the bunch. They looked like Kiss, they preferred showmanship to controversy, and they had some pretty kickass riffs. So I'll leave you this month with their beastly "At the Heart of Winter."
You might also like: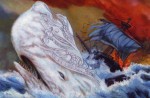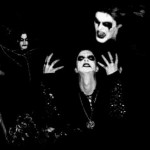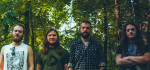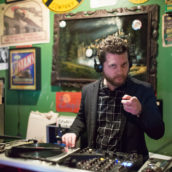 Jeff Terich
Jeff Terich is the founder and editor of Treble. He's been writing about music for 20 years and has been published at American Songwriter, Bandcamp Daily, Reverb, Spin, Stereogum, uDiscoverMusic, VinylMePlease and some others that he's forgetting right now. He's still not tired of it.