Figure Your Life Out: An interview with KEN Mode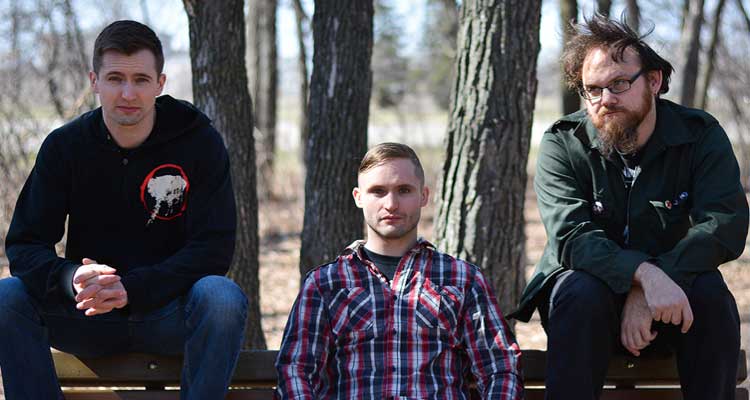 "We're the types of people that I don't know if we could ever really be successful. It's a constantly evolving concept to us."
***
As far as intense, ear-shattering noise goes, KEN Mode's latest LP is about as straightforward as it gets. It's not that the Winnepeg trio's sixth full-length album Success—released in June via Season of Mist—is the band's first foray into tighter, leaner songwriting, nor would it be fair to say that the band completely abandons the more lush qualities from a record like 2013's Entrench. But for heavy music by a band with a set of diverse and complex influences, Success is a series of quick punches to the gut, where musical nuances are more an added bonus than the ultimate goal.
When chatting with guitarist/vocalist Jesse Matthewson, it's clear that the band's focus this time around was to create an artifact as faithful to their live sound as possible. To put it in the man's own words: "That's something that's kind of a little lost in modern production. It doesn't really sound like a band playing in a room." But, if we're being honest, a raw and visceral sound is nothing new for a KEN Mode record. The more noticeable changes this time around came from the decision to work with the renowned sound-engineer and fellow noise-rock artist Steve Albini to apply his particular brand of sonic treatment to the band's newest set of songs.
Albini should be familiar to Treble readers. Not only has he spear-headed two massively influential acts in the form of Big Black and Shellac, but he has engineered some of the top albums by Treble favorites both old (Jesus Lizard, Slint) and new (Cloud Nothings, Screaming Females). Like most artists who choose to work with Albini, Matthewson is a huge fan of the man's engineering style and catalog, naming Nirvana's In Utero and Jesus Lizard's Liar as "the two best-sounding records I've ever heard." But KEN Mode might be in a unique position in that they are a modern band that carries the legacy of Albini's sound above and beyond its logical conclusion. On Success, KEN Mode's chaotic energy and Albini's sharp, minimalist methods are perfect companions, with the band sounding as exposed and war-ready as they ever have.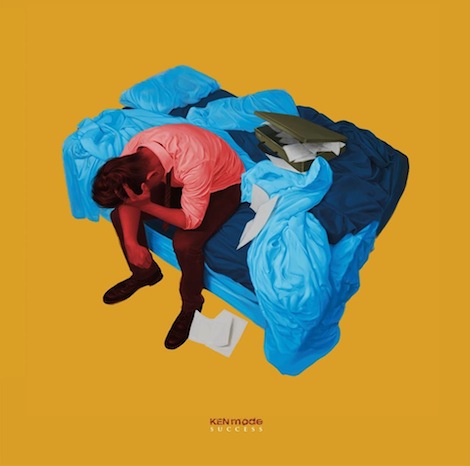 But, while getting the "Albini-snare" sound down is one thing, KEN Mode desired to go a step further and write the type of record that would have blown them away as young listeners tuning into bands like Big Black, Drive Like Jehu, The Cows or The Melvins.
"A lot of those bands wrote records—albums—and you can't really pinpoint the sound of any one album with one song," Matthewson says. "And it's interesting to me that a lot of these bands these days, you can do that. It seems to do over really well with the public. They want a certain thing, and they want it easily identifiable, and they want every song on an album to sound like that. But that's never been what we've been about."
As much as the minimalist sound serves to pay homage to the music that Matthewson and his brother/drummer Shane grew up listening to, KEN Mode find new uses for the aesthetic on Success' nine tracks, intentionally exploring sonic and lyrical elements that diversify their already vast catalog. Case in point: Success finds Matthewson experimenting with new methods of songwriting that further crawl down the well of dark humor that was so crucial to Entrench. But where lyrics for previous records came from a very personal place for him, Success' satirical songs come from a more collaborative place, as the songwriter jotted down notes on situations that the band found themselves in and tour, and their often comedic responses. As a result, Matthewson takes more of a bird's eye view as a curator and commentator on what are often cynical, albeit witty observations on the concept of success.
"It's just that the marriage of comedy and noise rock keeps evolving in that sense," he says. "And I'd love to continue doing that, because we're appreciators of comedy and a lot of what we listen to on the road is stand up comedy and podcasts with improv and a lot of comedians. It's a part of our daily lives and it's kind of what makes life worth living, quite frankly, laughing at everything." The band aren't fucking around when it comes to merging the worlds of noise rock and comedy: stand-up comic Garrett Jamieson is accompanying the band for their entire rigorous fall schedule this year.
Success finds Matthewson and his bandmates documenting their reflections on happiness and success with a sharp tongue in their cheeks. But there's another edge to that sword when that tongue belongs to a decade-old band in an industry that is constantly get harder for artists to profit from. It's a well-known story that Matthewson and his brother are former accountants with formal training in business skills that directly influence their DIY approach and heavy involvement in managing their band and cutting out the overhead a band would normally pay for management and promotion. But, even with those cost-saving initiatives, its been a rough ride at times. As Matthewson puts it, "We've been touring full-time now for about five years. We won't lie, it's been tough, and we don't see being able to do this full time for a whole lot longer. We don't intend on throwing in the towel by any means. But I'll be in my mid-30s by the end of this year, and that's pretty late to be sleeping on people's floors."
Still, if there's one band out there showing young players how to stay afloat in the world of heavy music, it's definitely KEN Mode.  The trio have added a new album to an impressive catalog—one that sounds great and kicks plenty of ass—and are currently touring the shit out of that record. Isn't that any budding noise-rock kid's dream come true?  I'd say yes.
Matthewson's advice to that youngster? "Stay true to yourself and if something seems fishy it probably is," he says. "Trust your gut."
You might also like: