Full Disclosure: Despite All Your Age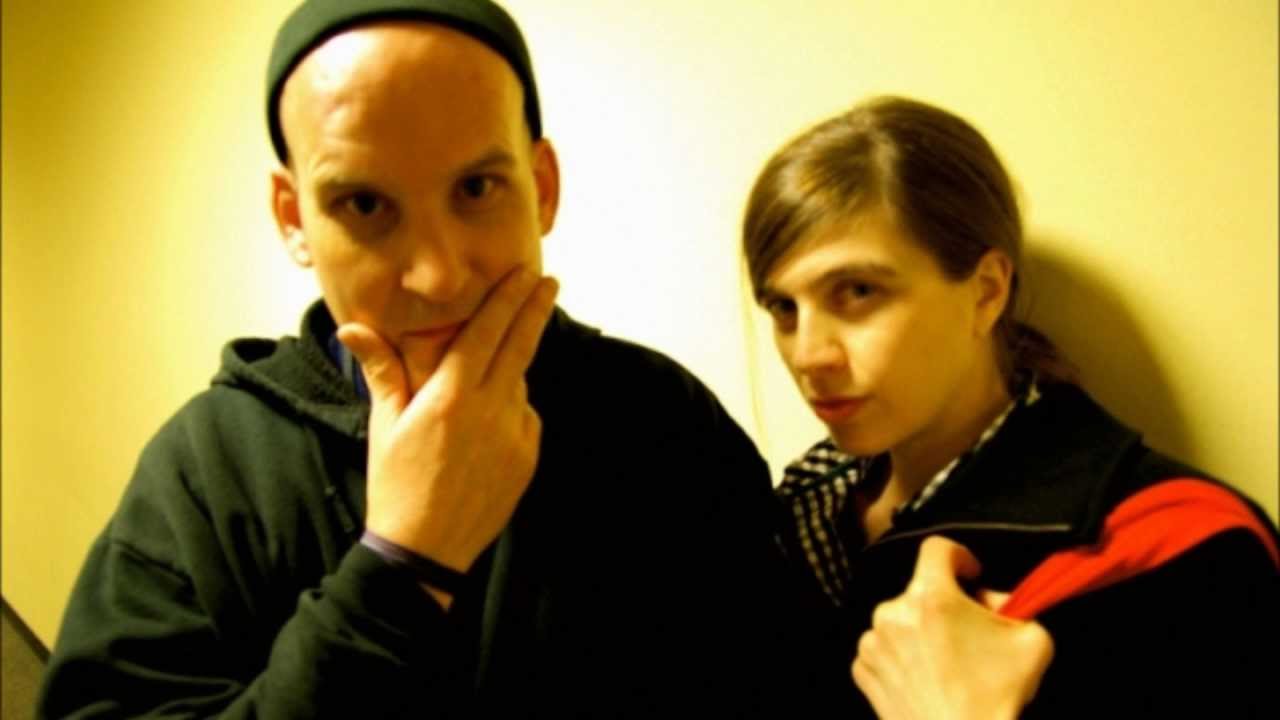 I have to admit I was a little bit irked this morning. A record I've been listening to non-stop and loving for weeks (KEN mode's Success, previewed further down on this page) drops this week, so it's hitting the review circuit hard. And in his mostly-negative review for Pitchfork, Grayson Haver Currin said some things that got me thinking. Now I love Success, and mostly agree whole-heartedly with my partner-in-grime Jeff Terich's review of the record, but that doesn't mean Currin can't disagree with me. If music writers don't disagree a fair chunk of the time, then what's the fucking point? But a few things Currin said seemed overly critical, not just of KEN mode's record but of Jesse Mathewson's writing and the idea that when punk grows up, those grown-ass punks can't write with angst and write good music. In particular, my vibe was harshed by the article's closing line: "They're ensnared by a decade of talking shit they're no longer equipped to handle."
Now, it's been a while since I could take the adult-child ramblings of say, The Offspring, very seriously so I guess I can see where Currin is coming from. But it seems to me that a good deal of what we admire in punk rock is the idea of artists that don't sacrifice their values for almost any reason. I've talked before about how aging gracefully by going acoustic or easing up on the distortion shouldn't lead us to consider artists like The Evens or Ted Leo any less punk than they were in their heyday. After all, Ian MacKaye and Amy Farina built up more badass points in one decade than most bands will in their entire career. Who's to say that they drop the torch because they change their aesthetic over time? Punk has always been about questioning the status quo, and the genre's aesthetic shouldn't be omitted from its own brutal logic.
At the same time, who are we to question a band's intent when they keep chugging straight in the same direction? Much of Currin's issue with Success seemed be that Mathewson is still focusing his dark humor on unfortunate life situations. But as long as they are fresh situations and the songs are great, what's the issue? KEN mode aren't "old" by any stretch of the imagination but, at six albums into their career, their discography is getting pretty daunting. Shouldn't it be their prerogative what direction they take things in? Does a record's authenticity come from the artist, the listener, or somewhere in between? A big irony about punk is that it's historically been viewed as both a taste-making genre and a genre that doesn't care about taste-making. It's one thing to not relate to a record or find the song-writing to be poor or misguided. But isn't it an entirely different situation when we start critiquing artists for expressing themselves? </soapbox> Alright, now let's listen to some gnarly tunes.
Five Finger Discount
In-depth rundowns of the five best punk tracks of now.
Spite House – "Perfect Vision"
Melbourne art-punks Spite House are brewing a swirly, shoegaze-referencing sort of garage punk that draws just as much on proto- and post-punk tension as it does hardcore's aggression. Patience is the name of the game on "Perfect Vision," which chugs along for three minutes and threatens to explode from second one. But Spite House manage to hold it all together from start to end, and this single definitely leaves me wanting more.  The vocals, too, reference the late '70s, simultaneously soaring and spitting their way through long, biting passages of somber meditations. This band's biggest obstacle on a full-length LP will be instilling enough variety while keeping that ominous energy in the room.
[from the
Perfect Vision 7″
, out now]
Mourn – "Gertrudis, Get Through This"
On "Gertrudis, Get Through This", Mourn offer the best in sing-along, pop-injected punk. The Barcelona-based band takes jangly-guitars, and bouncing rhythm and rings out gallons of angst and energy, especially at the song's climatic end. It's a simple song, but damn if it doesn't get the job done.
[from the Gertrudis, Get Through This 7", out now]
Snooty Garbagemen – "Can't Find My Keys"
Snooty Garbagemen are a rough-and-tumble punk crew assembled from the discarded waste of several disbanded Houston-area acts. On "Can't Find My Keys," they keep it nice and scuzzy, supporting Tom Triplett's infectious bark with a thick layer of sweat and grime. It's a healthy balance between guitar-worshiping rock 'n' roll and the classic, hedonistic escapades of bands like the Ramones or the Stooges.
[from s/t, out July 6; 12XU]
Heaven's Gate – "Amanda Berry"
Some of the best punk songs have found catharsis in darkness or pulled powerful revelations from otherwise unfortunate situations. But on "Amanda Berry," Brooklyn-based noise-rockers Heaven's Gate aim for the more extreme side of that sentiment, taking their subject manner (and song title) from one of the three Cleveland-area victims held hostage and repeatedly sexually assaulted for over a decade by Ariel Castro. The women weren't rescued until 2013, and it was Berry herself who made the call that alerted the police and the public to their situation, so it's with a sense of heightened distress and awareness that Jess Paps pulls elements of Berry's call into her own lyrics; siren-like wails surrounded by a steady, hammering chug of guitar noise. The song lands somewhere between Joy Division and the Misfits; but rather than coming off as either intrigued by or left hopeless by the horrific subject matter, Heaven's Gate focus on the moment of escape to draw on the small puddle of hope at the center of the story, choosing to draw most frequently on the phrase "I'm alive, I'm Amanda Berry, I'm alive."
[from Woman at Night, out this summer; Dull Tools]
Worriers – "They/Them/Theirs"
Last year, Laura Jane Grace (with her band Against Me!) released ten of the most anthemic punk tunes I've heard in quite awhile in the form of Transgender Dysphoria Blues. So it's fitting that she's helming the production on one of the best anthems I've heard all year. Penned by singer/guitarist Lauren Denitzio, "They/Them/Theirs" follows suit closely behind Grace's best songs, focusing on a specific issue (gender pronouns), but using it as a jumping point to a much wider, accessible conversational point (society's need to develop and maintain labels, and the harm that being too stubborn can solicit). It's a short, beautiful track, and leaves me more than a little hungry for Worriers' debut LP to drop later this year.
[from Imaginary Life, out August 7; Merge]
Recommended Spins
A quick and dirty rundown of the best punk albums of now, with links to full length reviews (when available).
The Stops' Nameless Faces: Sometimes you just want to thrash about and get it all out there, and few things scratch that itch better than some good old hardcore. But, just to be clear, The Stops play the gritty, garage-rock-influenced kind of hardcore that you were more likely to stumble upon in the '80s. Think Descendents with 20% more hooks. (May 17; Dirt Cult)
Joanna Gruesome's Peanut Butter: Joanna Gruesome's twisted hybrid of noise-rock and twee-pop isn't punk in the strictest sense of the world, at least not purely based on its aesthetic. But the quick-and-dirty tracks on Peanut Butter, and the record's general disenchantment on the latest LP by this Cardiff, UK group seal the deal for me. And you've gotta love a band that self-describes their sound as "dissonant wimp music." (June 2; Fortuna Pop!)
Hexes' Zoetrope EP: These Denver-based death-rockers don't diversify too much on this EP, but they don't really need to. The six songs here are massive, clumsy beasts; lo-fi rippers that benefit from a sloppy aesthetic and enough spoonfuls of pop-sensibility to keep the medicine down. (June 13; self-released)
KEN mode's Success: 2013's Entrench was a tough act for noise-trio KEN mode to follow. It also wasn't exactly a punk album, or at least not more-so than it was a metal album. But Success finds the band digging hard into their post-hardcore roots, (tapping into one of that genre's most distinctive landmarks via Steve Albini and Bob Weston, who engineered and mastered the record, respectively). It's also the band's most twistedly humorous records to date, chock-full of quotable musings and observations on the idea of, you guessed it, success. (June 16; Season of Mist)
You might also like: