Mac DeMarco : Another One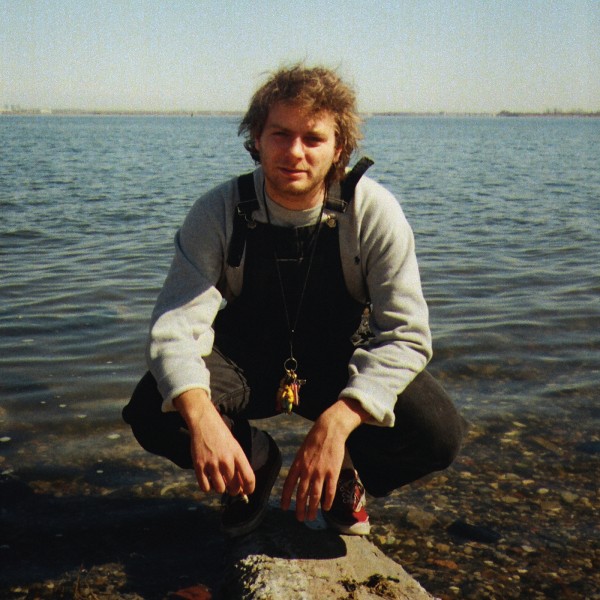 Back in high school, it was always fun to fit people into superlatives based on their personalities or reputation. The class clown was typically an obvious one, and everyone had their favorites for class heartthrob. So, where would Mac DeMarco fall in this weird underclass hierarchy? Judging by his lovable demeanor and goofball additives, DeMarco would be somewhere between Relatable Jokester and Boy Your Dad Could Probably Play Foosball With. Since his career has picked up, Mac has become something like a Brooklyn-bred Mr. Rogers. Just last month, DeMarco set up camp at new Brooklyn Bar Our Wicked Lady, and fans were invited to chow down on a hot dog (grilled by Demarco himself) and listen to new EP Another One. The only catch was that they had to bring a food bank donation (talk about cookin' up something good).
Mac sticks to his friendly persona on Another One, as if every delectable guitar riff is an invitation into his psychedelic world, and his songs resonate with his do-good, be-good vibe—twangy guitars and warm vocals exude an approachable, "everything is gonna be alright" tone. The album rings like an  instant head-bopper, apt for breezy walks or evening drives. "No Other Heart"  feels remnant of a cheesy love ballad that only an '80s teen flick could have inspired, while "The Way You'd Love Her" hails back to the authentic guitar-pop sound that made last year's Salad Days an outstanding addition to his catalog.
This time around, Mac's songs are significantly more synth-driven. On "A Heart Like Hers," instrumentals deem themselves comparable to Dwight Twilley and the Bee Gees. DeMarco balances the old with the new, keeping to his fuzzy guitar melodies. And much like Salad Days, Mac shows his softer side. "Without Me" is a sweet, endearing ode to the possibilities of love—maybe expressing affection for his long time girlfriend, Kiki? The track shifts smoothly between major and minor keys to create a yearning effect, and Mac's voice leaves nothing to be questioned.
To close, Mac does a daring, but not surprising, thing. "My House on the Water" samples Queens' Lower Bay. After a minute or two of these soothing, aqueous sounds, DeMarco tells us his home address, inviting us to stop by, so he can "make ya a cup of coffee." I'll take it black, please.
Similar Albums:


Unknown Mortal Orchestra – Multi-Love


Tame Impala – Currents


Real Estate – Atlas