Beach House : Depression Cherry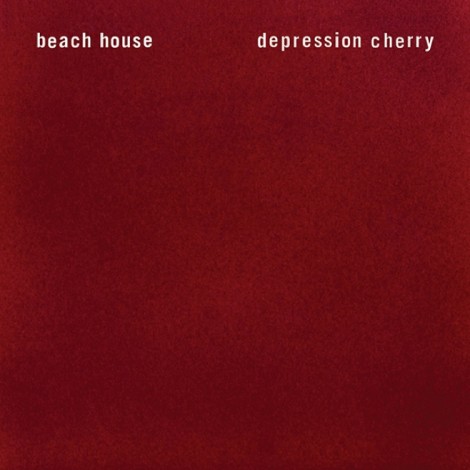 In an industry dependent on plenty of flash and pageantry, Beach House are unlikely hitmakers. In just a decade, the Baltimore-based duo of Victoria LeGrand and Alex Scally has grown from a modest dream-pop act to a modern indie success story, with their fourth LP, 2012's Bloom doing well on the charts in the United States, U.K. and abroad. By their own estimation, that's because Bloom and its predecessor Teen Dream focused on bigger, pop-friendlier production. But, even then, there's something beautifully passive about Beach House's music that, by comparison, makes dream-pop contemporaries like Kurt Vile or Best Coast look like self-indulging guitar-shredders and pop divas.
So there's a certain amount of sense to the duo's approach on Depression Cherry, which finds Beach House cutting back on the layers of instrumentation that define their most recognizable singles. In a way, it's a back-to-basics record from a band longing for the simpler sound of their personal yesterday, but with the budget and press backing that a Sub Pop deal brings with it. It's a formula that, at its highest moments, yields impressive results in the form of record highlight "Sparks." That single, with its psychedelic, chatterbox backings and low-key groove, represents the best of dream-pop past and present. Its noisy interludes and harmony-loaded verses yield maximum returns as it throttles forward for five minutes of cloudy, shoegazing bliss.
But the flipside of "Sparks" is that it represents the best execution of a formula that Beach House have executed well before, and continue to repeat eight more times on Depression Cherry. It's not that any track here is bad, even by Beach House's growing standards, but there's not much going that truly pushes the record into drastically new territory for the band. For old fans, Beach House present nine new tracks that will make decent additions to their live catalog, but overall the record has a tendency to feel like a bit of a haze. It's easy for the listener to forget how many songs in they are, which doesn't necessarily bode well for the overall experience of the record.
This sort of underwhelming context between songs is the most apparent at the end of Depression Cherry, as slow-burning closer "Days of Candy" seemingly dumps the listener without much warning or build-up, as if to say "OK, we're finished!" It's a move that could seem bold on a more dynamic album, but feels just a tad lazy when coming from a band who has proven that they can be more creative when put up to the task.
Similar Albums:


Porcelain Raft – Strange Weekend


Neon Indian – Psychic Chasms


School of Seven Bells – Ghostory