Beach House : Once Twice Melody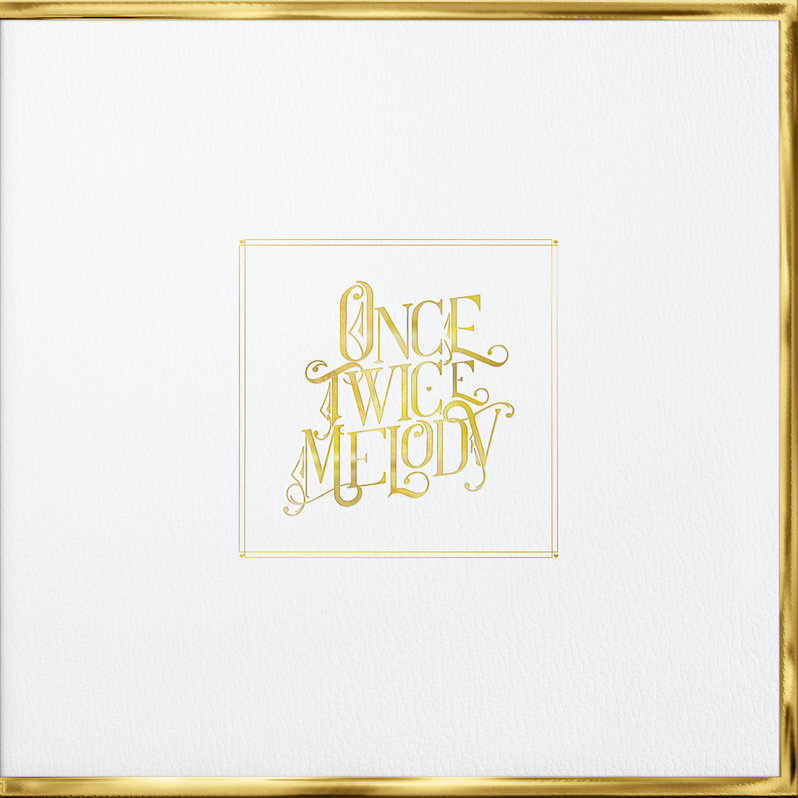 Nobody captures a vibe better than Beach House. Vibes are perhaps the greatest tool at the duo's disposal, the immersive atmosphere they create being the most consistently enchanting aspect of the band in the 16 years since they released their 2006 self-titled debut. Instruments can be added or subtracted, fidelity raised and pulled back, levels of light and darkness lowered, but what remains is the vibe: Melancholy, otherworldly, mysterious and euphoric all at once.
In capturing a specific yet strangely ambiguous feeling as much as a specific aesthetic, Beach House have essentially achieved that rarefied thing that most bands strive for but few really ever accomplish: They never truly sound like anyone but themselves. In the beginning that wasn't the case, their hazy, stripped-down dream-pop frequently compared to the likes of Mazzy Star. And on their eighth album Once Twice Melody—their first double album (though they did release two separate albums in 2015)—it can sometimes feel like the work of 18 different bands. And all of those bands are Beach House.
Once Twice Melody is neither a career summary nor a White Album-like set of disparate songs all sequenced together in one brilliantly precarious whole. There's nothing in these expansive and luxurious sounding dirges and lullabies that the group's gorgeously sparse early records ever could have suggested (except the slide-guitar driven "The Bells"), and Victoria Legrand and Alex Scally's songwriting and arrangement feels as cohesive as ever. It's that distinctive essence of Beach House—those vibes, again—that ultimately allow them to run wild with the ideas that crop up throughout Once Twice Melodies. They're confident and masterful in what makes a Beach House song a Beach House song, to the extent that they can continually dismantle and rebuild those elements without ever losing that integrity.
There's no reason to release 18 songs in one sitting if you're not willing to make the effort to stretch the boundaries a bit—though technically these songs were each released four or five at a time in an effort to get in front of The Algorithm. And Beach House are most definitely going for it, here, kicking off with live drums and guitar arpeggios on the title track, slowly allowing the glow of M83-like synth ambience in on "Superstar," and ramping up the nocturnal cinemagic on "Pink Funeral," even as the story behind the production is a disastrous one: "Once was a fairy tale/Then it all went to hell." Every Beach House album has offered some level of romantic headphone escape—even as love itself is frequently precariously on the verge of collapse or simply evaporated—but Once Twice Melody does so with even richer details and atmosphere designed to get lost in, get comfortable with and never want to leave. Yet even as the band seems to build the most elaborate neon landscape they can on a track like "New Romance," Legrand's hypnotic vocals and bittersweet lyrics the tether back to reality that keeps their flights of fancy from ever becoming too much of an escape. "I-L-Y-S-F-M," she chants at the chorus, as if sending that one text she really needed to say, that someone surely needed to hear.
Much of Once Twice Melody is distinctive because of the details, both subtle and overt, that Beach House use to accent its 84 minutes. Some of them are familiar, like the surfy guitar licks that wash up in "Over and Over." Some of them are more novel, like the rare sound of an acoustic guitar strumming on "Sunset." And some of them are just badass, like the throbbing goth-pop synthesizers in "Masquerade." As much as any Beach House album is about finding new places to explore—or perhaps more accurately escape—within their hypnotic lullabies, Once Twice Melody is Beach House at their most uninhibited and playful, seemingly trying different things for the fun of it and by and large succeeding.
By the end of Once Twice Melody, Beach House pull out all the stops for closer "Modern Love Stories," a widescreen climax that showcases Beach House at their most maximalist—complete with a string section and Legrand's helical wordplay: "ascend before the end/carousel ascending/the end is the beginning/beginning to an ending." While there's a method to the structure of the album, each of its four sides a different "chapter" of a greater whole, it often feels like each new track is simply an opportunity to reinvent what a Beach House song can be. And yet, paradoxically, these songs couldn't belong to anyone else. On the title track, Legrand sings, "No matter where you go, there'll always be your shadow," perhaps referring to a darkness that's impossible to shake, but it feels as much like a reaffirmation of what makes the band special. They can add all the strings, guitar licks, labyrinthine synthesizers and drum solos they want, at the core will always be that Baltimore duo that can enchant with just the minor-key drone of a Wurlitzer.
---
Label: Sub Pop
Year: 2022
---
Similar Albums: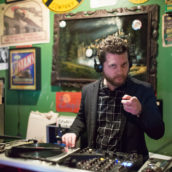 Jeff Terich
Jeff Terich is the founder and editor of Treble. He's been writing about music for 20 years and has been published at American Songwriter, Bandcamp Daily, Reverb, Spin, Stereogum, uDiscoverMusic, VinylMePlease and some others that he's forgetting right now. He's still not tired of it.