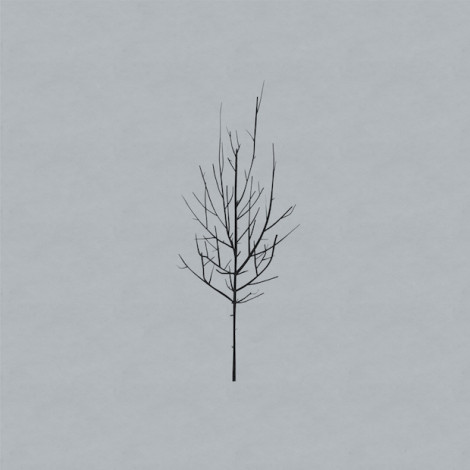 Low rocks by playing softly and quietly. It seems pretty paradoxical, but somehow Low has managed to maintain that soft aesthetic for decades without losing relevance or sounding boring. All of that speaks to their ability to write music that is compelling, deep, and catchy, yet still uniquely theirs. They have a few consistent trademarks, namely Alan Sparhawk and Mimi Parker's vocal harmonies and a tendency towards drone-like sounds. Their latest album, Ones and Sixes, capitalizes on these trademarks, but is full of depth and surprises that reveal themselves over time. The most noticeable addition to their sound is the industrial distortion featured on a few songs, and even then, the vibe seems so fitting to their music that it hardly sounds like a departure.
Album opener "Gentle" begins with a slow, scratchy, industrial-sounding drum loop with heavy distortion that is complemented by a haunting synth pattern that is both bleak and beautiful. Sparhawk and Parker's vocals glide in, ephemeral and beautiful as ever, as their words flow out like a chant. The atmosphere is evocative, and there is a sense of distance and even nostalgia that permeates the music. This bleak sound, while not a frequent presence in their music, is where Low is at their best, and here is representative of the whole album—simultaneously familiar and foreign.
"No Comprende" starts off with slow, jolting bass and drums, and as the title indicates, its lyrics suggest a communication breakdown between partners that is being both analyzed and mourned. Sparhawk and Parker's simultaneous vocal lines counter each other, like two lonely people together who can't ultimately overcome that absence of human connection. There is a midsection break in which they cut the groove in half, and Mimi's voice soars longingly over a thick, solid bass drum and deep, droning guitars.
While Low specializes in the haunting and ephemeral, they also have a history of throwing out pop hooks that get stuck in your head for days. "No End" begins with a lush, bright vocal and musical line that is backed by lush, gorgeous harmonies and a catchy hook. This song, paired with "What Part of Me," are the two most pop-oriented songs on the album, and while they stand to counter to the overall aesthetic of the album, they manage to fit the vibe pretty effortlessly. "Landslide," however, is the embodiment of the Low aesthetic. Clocking in at 9:51, it is the longest song on the album, and the one that ties back most strongly to the rest of their catalog, features the slow, apocalyptic drone-filled ending that the band has done so perfectly many times over the years. Although you could argue that the album truly reveals itself with careful listening with headphones, "Landslide" in particular benefits from the headphone experience. The deep, expansive soundscapes that bed the music get lost pretty easily on desktop speakers.
Ones and Sixes is not a dramatic departure from their more recent works nor a major innovation, and doesn't necessarily seem to have the kind of appeal that would win over an entirely new type of Low fan. It is, however, a refinement of some of their most attractive elements, and is a diverse offering of sounds and feelings that stands among their best.
Similar Albums:


Songs: Ohia – Didn't It Rain


Sigur Ros – Kveikur


Sun Kil Moon – April