Pictureplane : Technomancer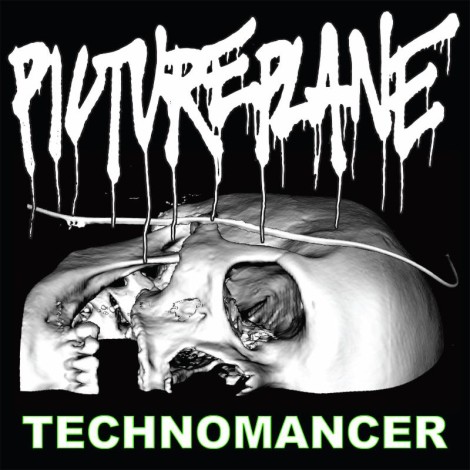 When we last left Travis Egedy, his Pictureplane outfit was mired in a stereotypical sophomore jinx. I haven't really picked up Thee Physical since I reviewed it in 2011. In attempting to push beyond a late-aughts witch-house pigeonhole (started admirably enough on Egedy's debut, Dark Rift), Thee Physical said too many musical things and therefore said nothing. Whether accurate or not, I also have this recollection of it coming across as somewhat mean-spirited. Or maybe that's just how I feel when comparing the memory of it to the reality of new album Technomancer, a huge, clear, zooming improvement over its predecessor.
I recently watched Abel Tesfaye play his two big recent hits as The Weeknd, "Earned It" and "Can't Feel My Face," on Later…with Jools Holland. If you can imagine Pictureplane stretching out those Beauty Behind the Madness highlights across an entire album, you start to get an idea of how Technomancer plays out. Egedy submerges his vocals in the mix as Tesfaye has long done, willing to let his instrumental atmospheres drive songs. Those make for a relentless LP in terms of BPMs, volume, and—where you can make it out—Pictureplane's clipped, futuristic imagery seemingly celebrating the self ("It's a techno euphoria, your back against the wall/Living in the ruins of a shopping mall").
I don't know what Egedy planned to do with this album, having relocated from Denver to New York and immersing himself in EDM culture and tours. All I know is that I love the results, which collectively sound like a pasty white guy's love letter to black music, written in the bold, 72-point display fonts of cultural appropriation and vintage[-feeling] electronics. The clarion synths, punched-up drum loops, and ghostly divas bookended by "Sick Machine" and "Live Forever" herald technology that, like The Weeknd, feels repurposed from darker genres for the thick fog and not-so-quiet rain of the modern "quiet storm."
 Egedy can fanboy all he wants over Throbbing Gristle and make tracks like "Chaos Radical" that on the surface suggest classic industrial-dance grooves. But in addition to the R&B revisionism of this new century, Technomancer cascades through movements like synth-funk, early rap ("Esoterrorist"), and the growling roots of big beat ("Death Condition"). You'll hear callbacks to Chaka Khan's "Ain't Nobody" hidden in "Joyrider," house music and turntables as pop formula a la Utah Saints ("Street Pressure"), even hints of the high-speed racket of drum'n'bass in "Harsh Realm."
At its heart, Technomancer does more than one thing as Thee Physical attempted, but succeeds where it failed. It echoes the music of other decades, establishes an independent electro feel, and stretches beyond the efforts of its contemporaries (out-Weeknding The Weeknd, in particular). Where Thee Physical felt like a puzzle with pieces missing and jammed together at odd angles, Technomancer assembles them into something better than the picture on the box.
Similar Albums:


The Weeknd – Beauty Behind the Madness


Washed Out – Within and Without


M83 – Hurry Up We're Dreaming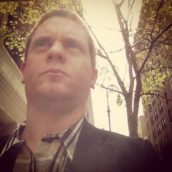 Adam Blyweiss
Adam Blyweiss is associate editor of Treble. A graphic designer and design teacher by trade, Adam has written about music since his 1990s college days and been published at MXDWN and e|i magazine. Based in Philadelphia, Adam has also DJ'd for terrestrial and streaming radio from WXPN and WKDU.