Da Art of Storytellin': The Top 10 Hip-Hop Albums of 2015
These last few weeks, I've spent precious little time listening to new music and instead revisiting what came out earlier in 2015—well, at least things that came out before mid-November. It's a source of great anxiety as new releases pile up on my harddrive and albums I've neglected this year sit waiting for me still. I mean, guys there's a new Jeremih album out and a new Freddie Gibbs. And Pusha T is supposed to release an album this month? And possibly Rihanna? Ughhghhhhh.
Well, all of that will have to wait for January's column as this month I'll be talking about the best hip-hop albums/mixtapes of 2015. As the writer of Treble's hip-hop column, I've been tasked with composing a list of the top ten albums and I'm sick with power. Ok, well not really, but I do feel like I've been given far too much responsibility. So instead of imposing an imaginary objective and calling it "Treble's Top Ten Hip-Hop Albums of 2015," I've compiled a list of "Jackie's Ten Favorite Hip-Hop Releases That Happen to Be Published on Treble But May or May Not Reflect the Actual Opinion of Actual Treble Writers." But really, that's a much longer title to enter in. And so here we go…
---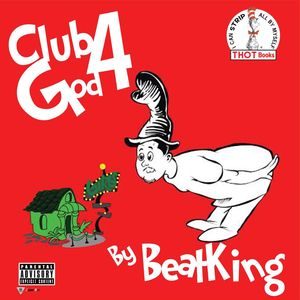 10. BeatKing – Club God 4
(Self-released)
BeatKing had three releases this year and to be completely honest, I barely registered the other ones. I'm sure Houston 3 AM and 3 Weeks are just as good and perhaps even better than Club God 4, but for whatever reason, Club God 4 really did it for me. BeatKing's brand of heavy, strip club and regular club-ready songs are consistently absorbing. His beats are perfectly timed and his lyrics are often funny and wonderfully articulated. He's a charming performer, which is evident in his cute af Vines, particularly the #ClubGodParenting ones, and no matter what, he always turns it on. Club God 4 features a higher profile group of guests than previous releases. Danny Brown shows up on the unrelenting "BDA Remix," which makes great use out of a sample from Juvenile's "Ha." In "Rich & Famous," BeatKing makes inspired use of Riff Raff's ratchet persona, giving him a nasty sounding hook and makes it work. But the best turns come courtesy of longtime collaborators Gangsta Boo and Sancho Saucy from Sauce Twinz. All that and songs that roll hard but never take themselves too seriously.
---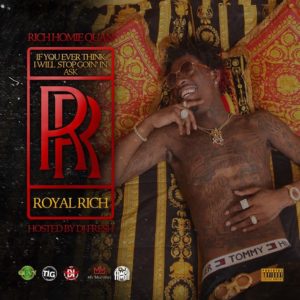 9. Rich Homie Quan – If You Ever Think I Will Stop Goin' In Ask RR
(TIG)
At this point in the game, it's hard to imagine that Rich Homie Quan will ever not be going in. He's released a suite of mixtapes predicated on reminding you that he is, indeed, still going in. If You Ever Think I Will Stop Goin' In Ask RR is a solid tape and although no song ever quite reaches the heights of his breakthrough "Type of Way," the tracks here prove his worth. There's quality work by producers DT Spacely (particularly "15 Shots" and "I Got") and Izze the Producer (the bumping "Throw It Back" and the soaring "Take My Hand"), and Rich Homie Quan makes a solid play at a summer jam with the infectious "Flex." At 20 tracks, it certainly could stand to be edited at little, as I often stuck around the first half, but lose steam with the second. But despite that, Rich Homie Quan remains an entertaining and exciting rapper to keep tabs on.
---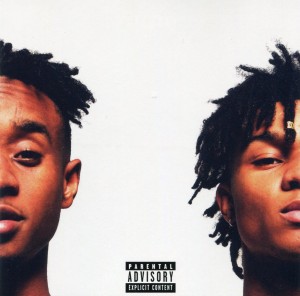 8. Rae Sremmurd – SremmLife
(Interscope)
When Mike Will Made It released "No Flex Zone" with Rae Sremmurd, it was unclear whether the duo would actually release an album with tracks that matched that promise. When they released "No Type," fans started to get excited. Maybe this wasn't going to be a fluke. Maybe this was for real. It was a relief, really, that SremmLife did end up being quite good. So many rappers get trapped after releasing a monster hit, only to play catch up for their whole career. But SremmLife side steps that with songs that really go in. Opener "Lit Like Bic" is confident and then to go into the stuttering and bizarre "Unlock the Swag"? It's a bold move and it pays off big time. Mike Will Made It gives Rae Sremmurd excellent beats, ones that are sparse, unexpected all while still being incredibly radio friendly. It's a testament to Rae Sremmurd that the best song on the album isn't "No Type" or "No Flex Zone," it's the Nicki Minaj and Young Thug assisted "Throw Sum Mo." Bouncy with a laid-back feel, it's undeniable, much like the album.
---
7. Kehlani – You Should Be Here
(Self-released)
This is the part of the column where I show some significant Oakland pride. We're in a good place with Bay Area hip-hop with Sage the Gemini, Iamsu! and the whole HBK Gang, Ezale (with his fantastic "Too High" video shot on an AC Transit bus), and E-40 holding it down. Kehlani, whose photo shoots at Bart stations got me giddy, made a huge play in 2015. 2014's Cloud 19 was one of the best albums and deserved far more attention than it got, so it's gratifying to see You Should Be Here garnering international notice. Kehlani has got swag for days and she brings a knowing cool to her songs. She's no naïve innocent like some pop stars; instead Kehlani is self-assured and extends the long tradition of female rappers throwing shade at foolish men. She's exceedingly charismatic and sexy, adept at dressing down (see: "Jealous") as she is at seduction, evident in the fantastic "The Way." Largely self-produced, Kehlani shows an independent streak that is exciting to see—in fact, just a few hours ago, she posted a brand new song on her Soundcloud—and it's thrilling to see her doing so well.
---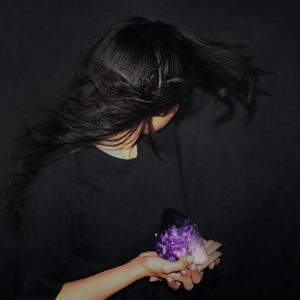 6. Tinashe – Amethyst
(Self-released)
While I loved "2 On," my favorite Tinashe has always been the slow-burn chanteuse that was evident in her breakthrough tape Black Water. So the arrival of Amethyst was a welcome one. Recorded at her home during a Christmas break, Amethyst feels loose and effortless with songs that are playful, seductive, and confident. Coming off the good but not great Aquarius, Amethyst is fantastic step forward for Tinashe.
---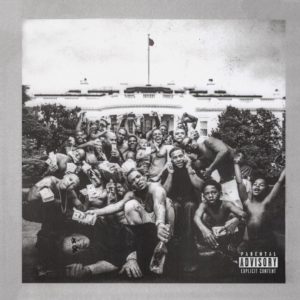 5. Kendrick Lamar – To Pimp A Butterfly
(Top Dawg Entertainment)
This is the part where I maybe ruffle some feathers. Or the part where I think, "maybe I'm a troll?", placing this so far down on the list. I loved good kid, m.A.A.d city. Loved it. It was a powerful record and a wholly realized album with an engaging through line that told a compelling narrative. So to say that I, not to mention the many fans, came to To Pimp A Butterfly with a healthy dose of expectation would be an understatement. To Pimp A Butterfly is an incredibly ambitious record, with contributions from Flying Lotus, Kamasi Washington, Thundercat, George Clinton, Ronald Isley and Bilal, amongst many others. As an articulation of radical black politics, it's a stunning testament and that protest groups have rightly adapted the cry of "we gon' be alright" from "Alright," it's heartening to see. The constellation of sounds, from free jazz to classic hip-hop, soul, rock and blues, is dizzying and it's on the edge of being overwhelming if not for Lamar's skill as a rapper. If there is a flaw, and bear in mind this is a fairly minor one, it's that To Pimp A Butterfly is dense. It's not an easy listen and demands a lot from its listener, which Lamar earns.
---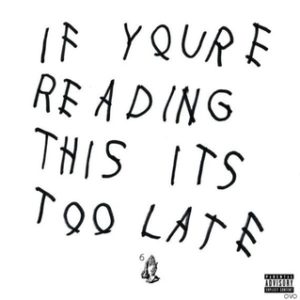 4. Young Thug – Barter 6
(300)
3. Future – DS2
(Epic)
2. Drake – If You're Reading This It's Too Late
(Cash Money)
—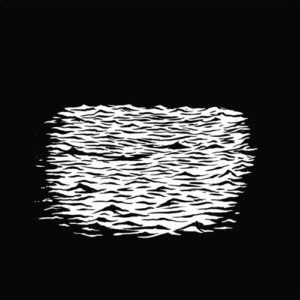 1. Vince Staples – Summertime '06
(Def Jam)
I've spilled a lot of digital ink in this column on Young Thug, Future, Drake and Vince Staples, if only because my listening year was dominated by these four rappers. Vince Staples released one of the best rap albums of the year, a searing account of his hometown of Long Beach that points to larger issues of racism, police brutality, and the prison system. Young Thug's Barter 6 is his best work to date and then on top of that, released the excellent Slime Season and Slime Season 2—does he not have days off?! Drake had a banner year with the surprise If You're Reading This It's Too Late, a pronounced win with Meek Mill—even it it did have a Foghorn Leghorn vs. Chickenhawk kind of imbalance. Drake ended the year of memorable meme fodder with the meme to end all Drake memes "Hotline Bling," which incidentally was actually a good song! We enter 2016, with bated breath as he drops hint after hint for his long awaited Views from the 6. And then Future. Future may have come into 2015 with a brutal split from Ciara, but musically he's never been better. Starting with 2014's Monster to 2015's Beast Mode and 56 Nights and culminating in the fantastic DS2 and the collaboration with Drake, What A Time To Be Alive, Future has released the best music of his career. Dark and full of existential angst, Future has tapped into something raw and powerful. These four rappers supplied my favorite music of 2015, hands down, and I can't wait to see what they bring next year.
---
Aside from these albums, there was a plethora of songs that just killed me this year. Kanye West's vital "All Day," with a bananas performance at the BRIT Awards. Bricc Baby Shitro's "Alone," with the best hook by Alia Rose. The pulsing duet, "All My Luv" by KeithCharles Spacebar and Abra. Nicki Minaj and Beyonce's "Feeling Myself." Despite my initial reservations, Big Sean managed to hook me in once again with "Blessings."  And of course, the ubiquitous "Trap Queen" by Fetty Wap, which although released in 2014 really took off this year. What a time to be alive.