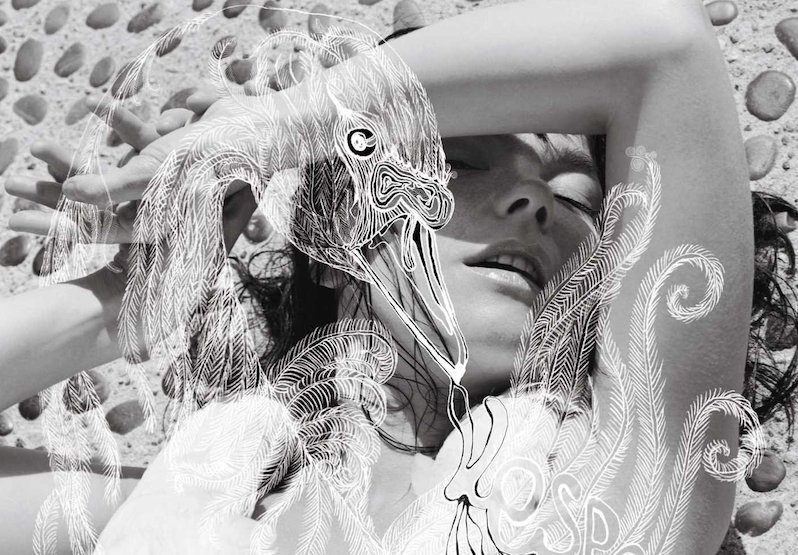 Look around: Leaves are brown. There's a patch of snow on the ground. Winter isn't done just yet, no matter how much we might be itching to usher in the warmth and green landscapes of spring. So instead of fighting it, we assembled a playlist of songs that revel in, recoil from, celebrate and condemn the cold that lingers. Some of them are metaphorical musings on winter. Others are semi-literal takes on falling snow and freezing weather. But they're all best experienced with a warm, fuzzy coat, a roaring fire and hot chocolate, preferably with marshmallows. Get comfy and queue up our 10 Essential Cold songs. Brrr.
---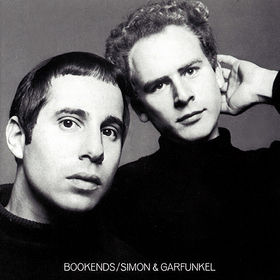 Simon and Garfunkel – "Hazy Shade of Winter"
from Bookends (1968; Columbia)
"Hazy Shade of Winter" has the distinction of featuring the best guitar riff that Simon and Garfunkel ever wrote, though like most of the duo's songs, it's actually a poetic and introspective meditation set to that riff. Paul Simon and Art Garfunkel meditate on the inevitability of mortality and aging, reflecting a certain angst about a life that's not headed anywhere particularly fast. "Don't look around," Simon sings, "leaves are brown/ And the sky is a hazy shade of winter." It's easy to lose direction, to find yourself in the dead of winter when you should be celebrating the springtime of your life. It's enough to send a chill down your spine, but hey, at least you can always return to that guitar riff. – JT
---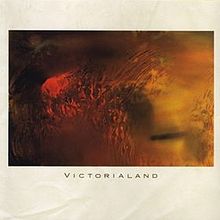 Cocteau Twins – "How to Bring a Blush to the Snow"
from Victorialand (1986; 4AD)
The Cocteau Twins have created their fair share of cavernous dreamscapes, but none have been more eerie than "How To Bring A Blush to the Snow." With a title supposedly inspired by a BBC nature documentary directed by David Attenborough, the delay-doused production meanders about Guthrie's arpeggios like a man lost in a snowstorm. Chorus-mottled guitar and Fraser's wispy vocals conjure up the imagery of what tumbling down an icy abyss might be like. And without any percussion to bring warmth or momentum to the atmosphere, the song seems to brood in this desolate spiral, satisfied in its own frigid decline. One of the darker songs from the aptly titled Victorialand (a section of Antarctica claimed for the UK), "How To Bring A Blush To Snow" showcases Cocteau Twins at the moodiest—and least accessible—point in their career. – JM
---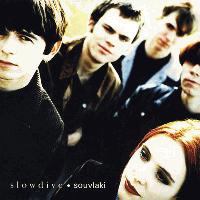 Slowdive – "Here She Comes"
from Souvlaki (1993; Creation)
"Here She Comes," a slow, cozy ballad co-written between Neil Halstead and the legendary Brian Eno, evokes the loneliness of waiting for someone who never arrives. Halstead sings with resignation, "And as no one knows my name / it's easy to pretend," suggesting that his isolation allows him to further sink into his own delusion and self-deception. But the music isn't harrowing—there is a certain complacency to his delivery and the foundation of warbly instrumentation. His repetition of the phrase, "It's so cold now," along with the whispered trails of reverb that follow it, give the track a sense of snowy claustrophobia. But being lonely or cold has never felt more comfy, that's for sure. – JM
---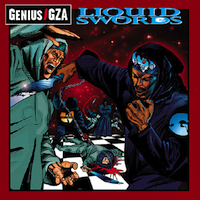 GZA/Genius – "Cold World"
from Liquid Swords (1995; Geffen)
Each of the Wu-Tang Clan's strongest emcees applies gangster mythos to their own respective genre. Raekwon's is a hard-boiled crime storytelling approach, while Ghostface Killah uses comic book imagery to turn his tales of trap survival into unlikely superhero stories. Yet while GZA sticks with the Wu-Tang samurai-film aesthetic on 1995's Liquid Swords, this is pure dystopia. The chilling atmosphere that RZA provides on a highlight like "Cold World" gives it an extra dose of eerie, while GZA's own playfully twisted narrative paints a violent picture: "It was the night before new year's, and all through the fuckin' projects/ Not a handgun was silent, not even a tech." The world is a cold place, but this is downright frostbitten. – JT
---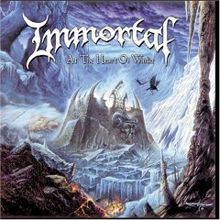 Immortal – "At the Heart of Winter"
from At the Heart of Winter (1999; Osmose)
Black metal and winter are practically synonymous, especially in the alternately romanticized and sensationalized era of the early '90s, in which the violent extracurricular activities sometimes overshadowed the music. Then again, part of what makes black metal so wintry is its connection to Scandinavia, and the chilly epics of Immortal are some of the genre's most frost-damaged. The towering title track from 1999's At the Heart of Winter is one of the best songs the band ever wrote, beginning with a haunting and atmospheric instrumental and some sounds of icy winds blowing before the torrential onslaught of black metal begins, which is as good as thrash riffs and high-speed rhythms get. – JT
---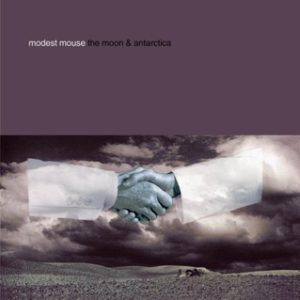 Modest Mouse – "The Cold Part"
from The Moon and Antarctica (2000; Epic)
There's always an undercurrent of darkness running through Modest Mouse's albums, though The Moon and Antarctica was chilly by design—the name wasn't just a clever non-sequitur, after all. Most of the album's longest songs showcased a sinister psychedelic side, though "The Cold Part" is the one that's the most blatantly frigid. Its sparse arrangement, heavy doses of reverb and melancholy violin create a hauntingly desolate atmosphere, albeit a beautiful one. Ultimately even Isaac Brock finds himself in need of an exit strategy as he laments, "I step down as president of Antarctica." There's sadness weighing on his shoulders, regret in his voice and condensation in his breath. At least five or six musicians are playing on this track, but damn, it feels lonely. – JT
---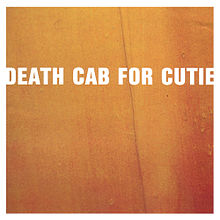 Death Cab for Cutie – "Blacking Out the Friction"
from The Photo Album (2001; Barsuk)
Death Cab for Cutie's "Blacking Out the Friction" piles on its musical layers like the name checked list of cold weather attire lead singer Ben Gibbard lists in its first verse. A mellow keyboard intro by Chris Walla starts the song off, followed closely by a jagged rhythm guitar to add some bite. Drummer Michael Schorr then enters with an energetic figure before Gibbard's vaguely nasally tenor begins, claiming "I don't mind the weather/I've got scarves and caps and sweaters/I've got long johns under slacks for blustery days." His statement of possession seems odd at first, given its lack of context, but as each line builds emotion and provides further detail one can see that Gibbard is hashing out a disagreement with a significant other whose sights are set on relocating cross-country, ostensibly where his comfy clothes will do no good. – ASB
---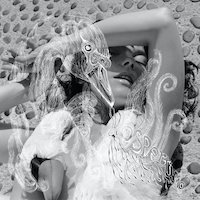 Björk – "Frosti"
from Vespertine (2001; One Little Independent/Elektra)
As an Icelandic native, Björk likely has a better handle on wintry atmosphere than most, though her most stunningly chilly musical moment is actually a short instrumental from one of her most elaborately arranged sets of music. "Frosti" is delicate and sparse in comparison to much of the rest of the album—not unlike how Aphex Twin slipped the gentle "Avril 14th" into an overstuffed Drukqs that same year. The composition is evocative and intricate, its twinkling music-box chimes evoking the gentle fall of snowflakes on a vast, white landscape. Though it's far from Björk's best-known song or most elaborate, it's a stunningly frigid masterpiece in miniature. – JT
---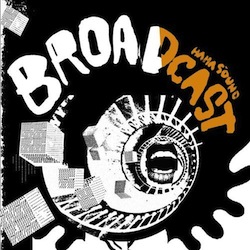 Broadcast – "Winter Now"
from haha Sound (2003; Warp)
Broadcast's 2003 album haha Sound, their masterpiece if we want to get into such terms right now, is more of an autumn album. The psychedelic swirl of sounds carries a chill with it, but it's too fertile and colorful to entirely be a winter album. The exception: "Winter Now," a gloriously lush dream pop waltz with twinkling keyboard melodies that glimmer like the sparkle of snowflakes gently drifting. It's an achingly gorgeous track on an album that traffics exclusively in achingly gorgeous tracks, with a simple and sweet lyric from the band's late singer Trish Keenan: "You are the only one to keep me sane when all is wrong." It's winter's beauty rather than its horrors, nature's delicate wonder wrapped up in a sweetly sentimental daydream. – JT
---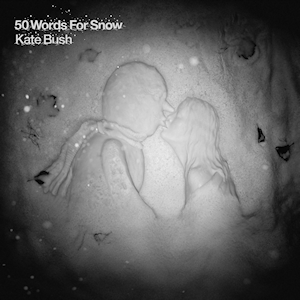 Kate Bush – "Snowflake"
from 50 Words for Snow (2011; Fish People/Anti-)
Kate Bush devoted an entire hour-long concept album to wintry landscapes on her 2011 album, 50 Words for Snow. Naturally, it stands as one of the most gorgeously ambitious records that Bush ever released, partially because of its abstract and thematically consistent atmosphere, and partially because its songs of wild men and snow-sculpted lovers were emotionally devastating. "Snowflake" is the album's nine-minute opener, slowly unfolding via Talk Talk-like post-rock ambience and a gentle drift of piano that layers in sheets like ice crystals softly collecting on the ground. Yet what turns the song from simply beautiful in an aesthetic sense into an emotional epic is the presence of Bush's son Bertie, thus turning this gently beautiful ballad into a dialogue between mother and son: "The world is so loud. Keep falling. I'll find you." – JT
---
Support our Site—Subscribe to Our Patreon: Become one of our monthly patrons and help support an independent media resource while gaining access to exclusive content, shirts, playlists, mixtapes and more.