R.I.P. George Martin, producer of The Beatles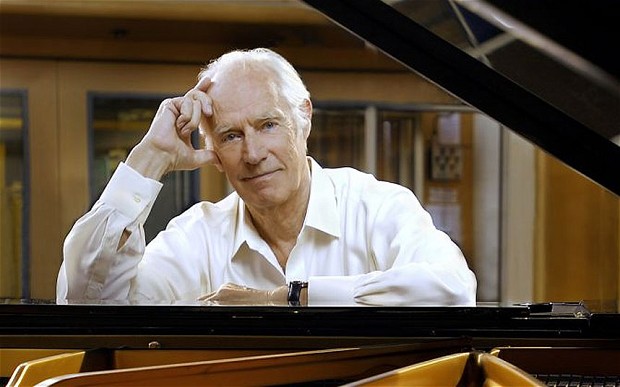 Sir George Martin, legendary producer of The Beatles, has died. Ringo Starr tweeted the news this evening. Martin was 90.
Martin was born in London in 1926, and studied piano and oboe in the late '40s, after he left the Navy. He began his recording career in 1950, taking a job with EMI and recording Baroque and classical music, later recording comedy and jazz albums. In 1962, under the name Ray Cathode, he recorded an early electronic track, titled "Time Beat."
Martin began working with The Beatles in 1962 after meeting with their manager, Brian Epstein, and agreed to sign the band to a recording contract before having even seen them perform. Martin recorded almost all of the music that The Beatles released, with one notable exception being 1970's Let It Be, produced by Phil Spector. Martin was knighted in 1966, and has earned six Grammy awards throughout the years.