Vinyl revenue exceeds streaming revenue for 2015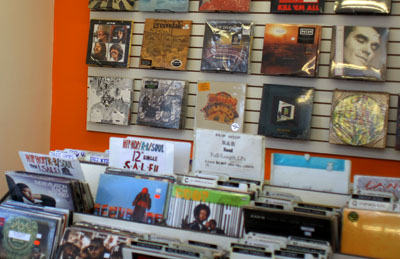 Vinyl sales in 2015 generated more money than streaming services such as YouTube or Spotify, according to a report from the Recording Industry Association of America. Sales of vinyl LPs and EPs rose 32 percent in 2015 to $416 million. It's the highest number for vinyl sales since 1988, per the recording industry group. Overall industry sales, however, grew by 0.9 percent over the previous year to an estimated $7 billion. On-demand, ad-supported streaming grew 31 percent to $385 million.
The figures in the report are based on vinyl retail value, and does not break down how much artists or labels earn from those sales. RIAA CEO Cary Sherman says in a statement that the numbers are "proof that some fundamental market distortions are at play," and that "some technology giants have been enriching themselves at the expense of the people who actually create the music."
Despite being declared dead by Kanye West himself, CD sales still accounted for more than $1.5 billion of industry revenue.